I'm so excited to write this post because I've partnered up with a brand new product called Revablend!! Not only am I a big fan of this product, but it's the idea of my good friend Izzy's husband, Dan Garr, who invented it! He is simply brilliant and I couldn't be more happy for them! Go Dan!
How does Revablend work? Easy…it's a handheld blender that doesn't use power or batteries! Isn't that awesome!?  It's perfect when out camping, at the office or traveling. I think it's a great way to stay healthy blending your favorite fruits and veggies on-the-go.
You can also enjoy making smoothies, mixing omelets, pancake mix, marinades, salsas and much more!
This is not a sponsored post, I wanted to share this product with you because it's fun and convenient! And I believe in it as on-the-go mom that I am, this will be perfect on our camping trips! Plus I love single portion smoothies by my desk, so this is perfect for me. And the kids had a blast creating their own smoothie too!
Check out the Revablend Smoothie Bar I set up for the kids!🍌🍉🍓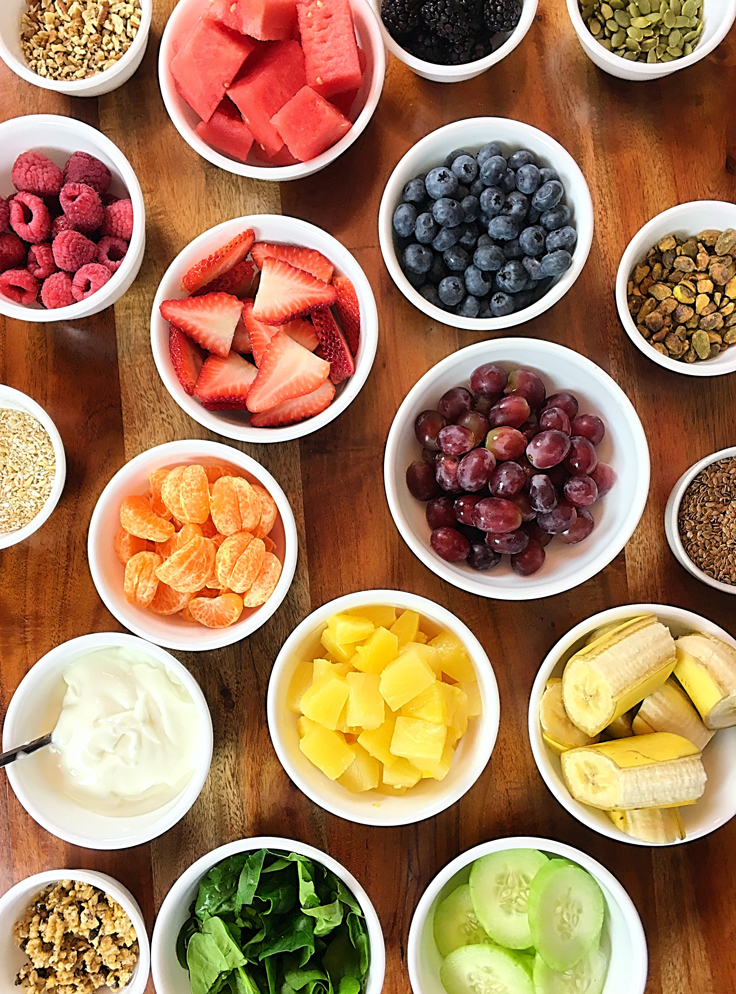 It's all about those yummy choices!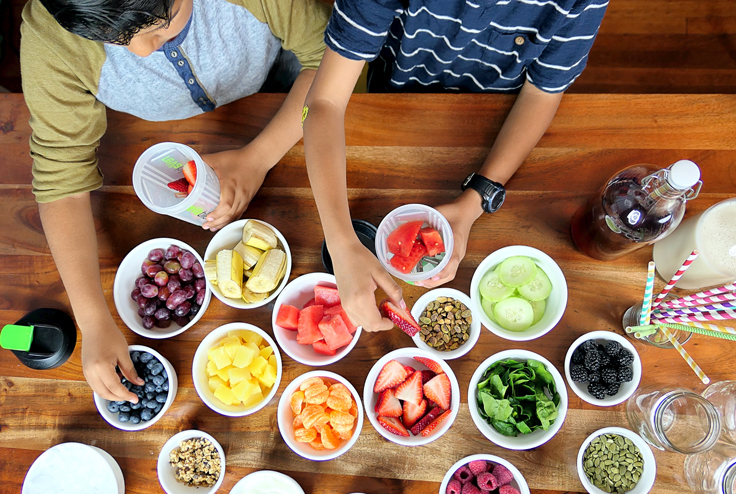 The kids just love picking their favorites from all the colorful choices.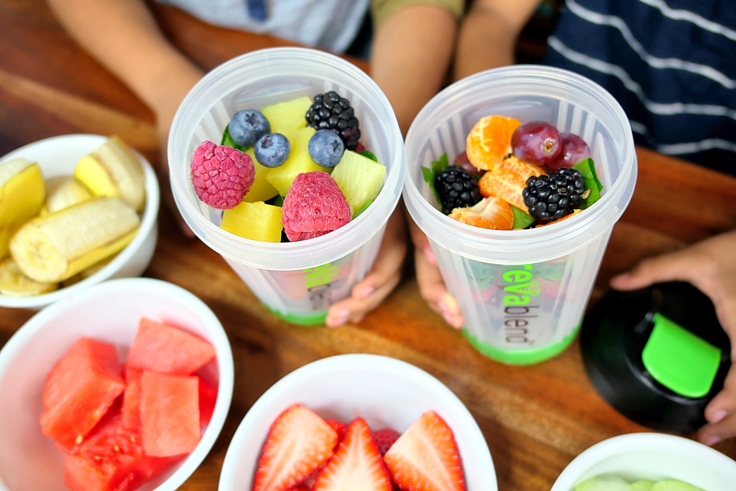 Now time to blend!
You can hand spin Revablend at the base or spin the base against the table or any flat smooth surface. We spinned our Revablend blender for our smoothies about a minute and a half. Fruit that contains skin & pulp, like grapes & mandarins do leave some of the skin & pulp behind. So I'd rather substitute it with grape or orange juice as my liquid if I want those flavors. For blending salsas should be fine with a little bit of tomato skin in the salsa. Can't wait to try that too!
Here is my smoothie…bananas, blueberries, soy milk, and a dash of honey. So good!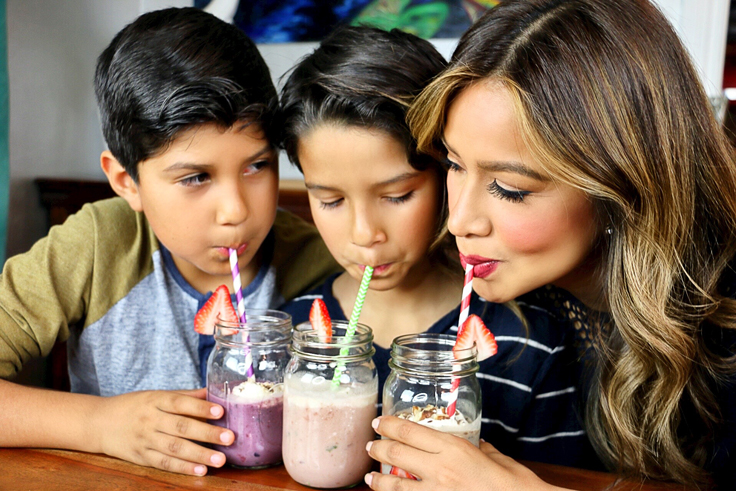 It's fun for the kids to see the fruit transform into a delicious drink. I just love watching them take the final taste of what they created!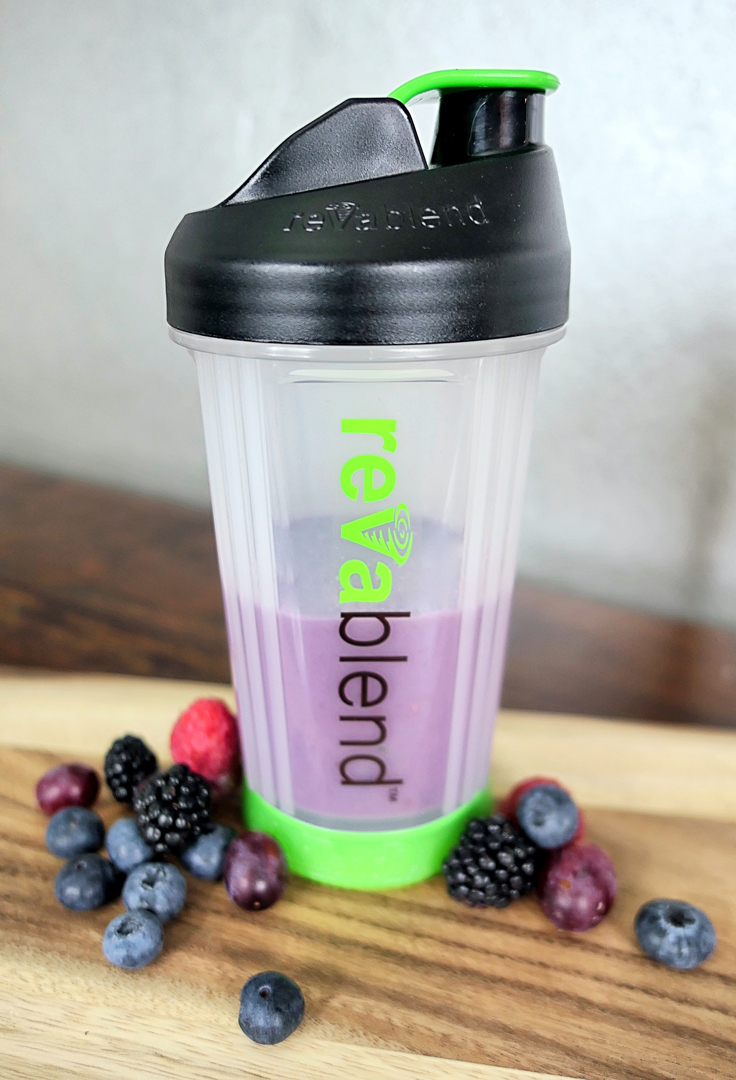 I'm so proud of my friend Dan and his brilliant Revablend idea! His hard work, passion, and dedication to follow his vision is so inspirational. I can't wait to see what other amazing ideas he will come up with next! Hope you try it yourself! I think you will find it useful, easy and fun. The single portions are convenient for someone on-the-go (like me!). Check out the link for more details on their website and hope you share with me on Instagram how you Revablend!
Cheers!!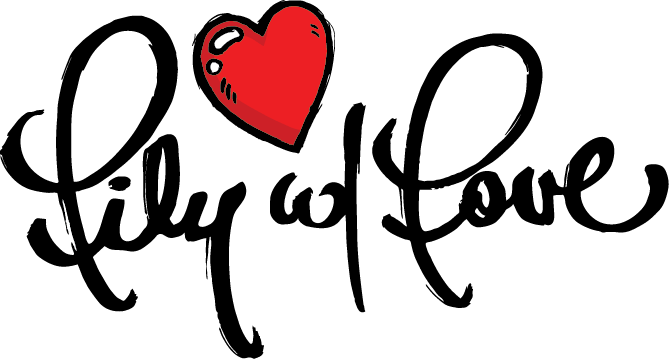 SaveSave