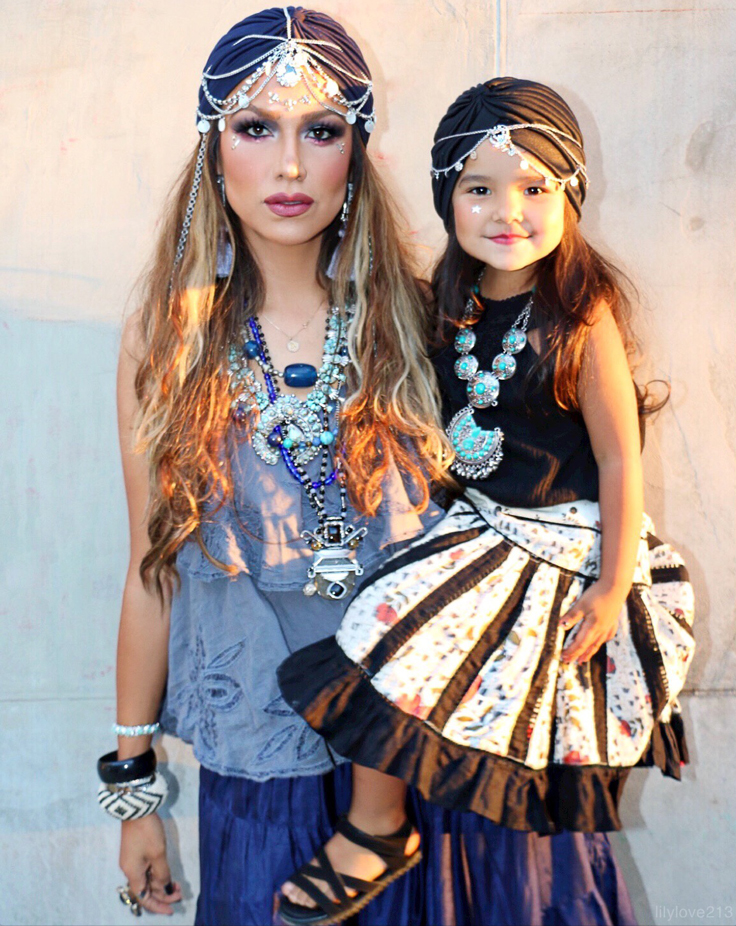 A little late posting…but here it is, our latest costume idea for Halloween 2016: Fortune Teller! With my mini-me of course, SeliBeli. I am completely surprised that my little Seli is totally into dressing up with me. I thought for sure she was going to fuss about costumes and not have anything to do with it, but she is so cute and totally into it! Hence why I'm running a bit behind, I've had to make her matching costumes that I didn't plan on making.It's looking like she will be joining me on almost all my Halloween posts! LOL
Anyway, take a look at how fun and easy this Fortune Teller costume can be…the only thing I bought specifically for the costume was the turban and head jewelry. Everything else came right out of my closet! I'm sure you have some items like these in your closet if you are gravitating for this bohemian and eclectic look. Free-spirit and mystical. What a fun character to play! Enjoy!
All inspirational images were found on Pinterest and belong to their respective owners.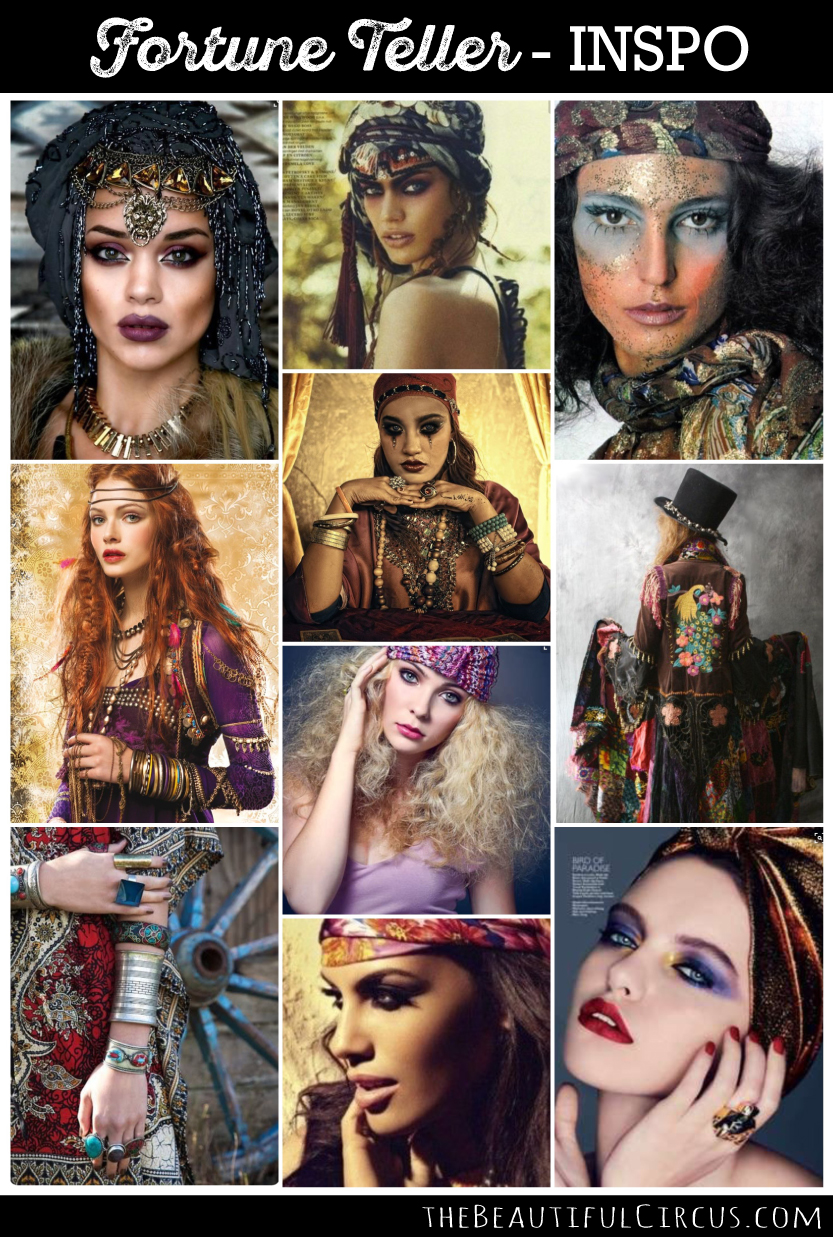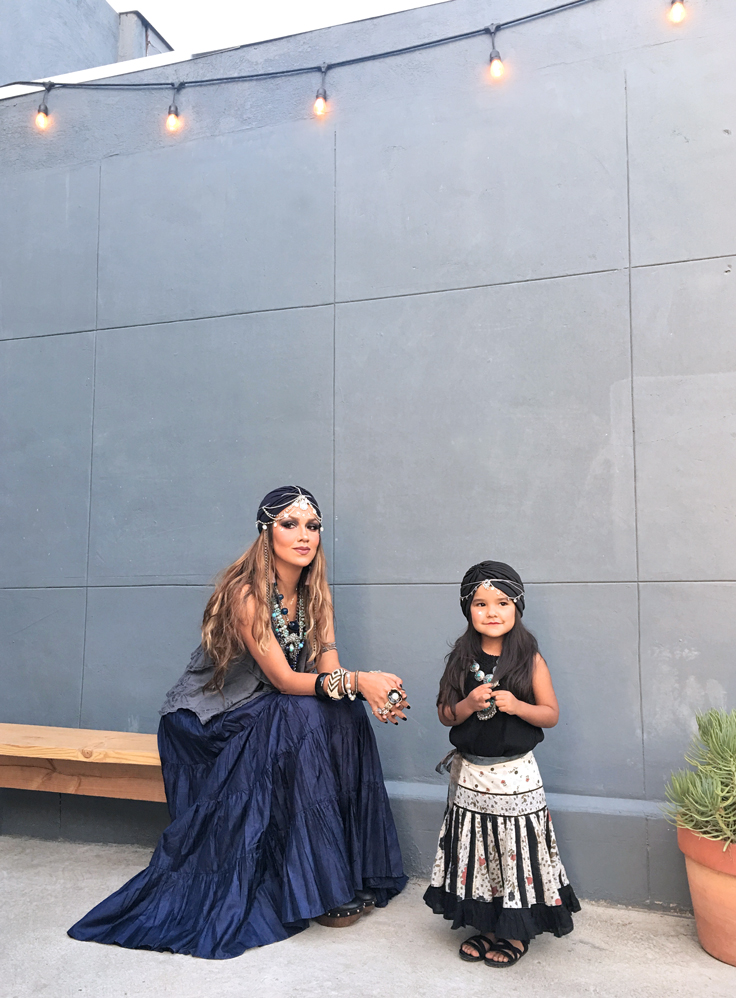 She was playing so much with the necklace she broke it 🙁 BTW, she is wearing one of my skirts from TopShop, I folded it from the waist and it fit her just right!
That is what last minute costumes are all about…bringing out the safety pins!
"Make it work!" -Tim Gunn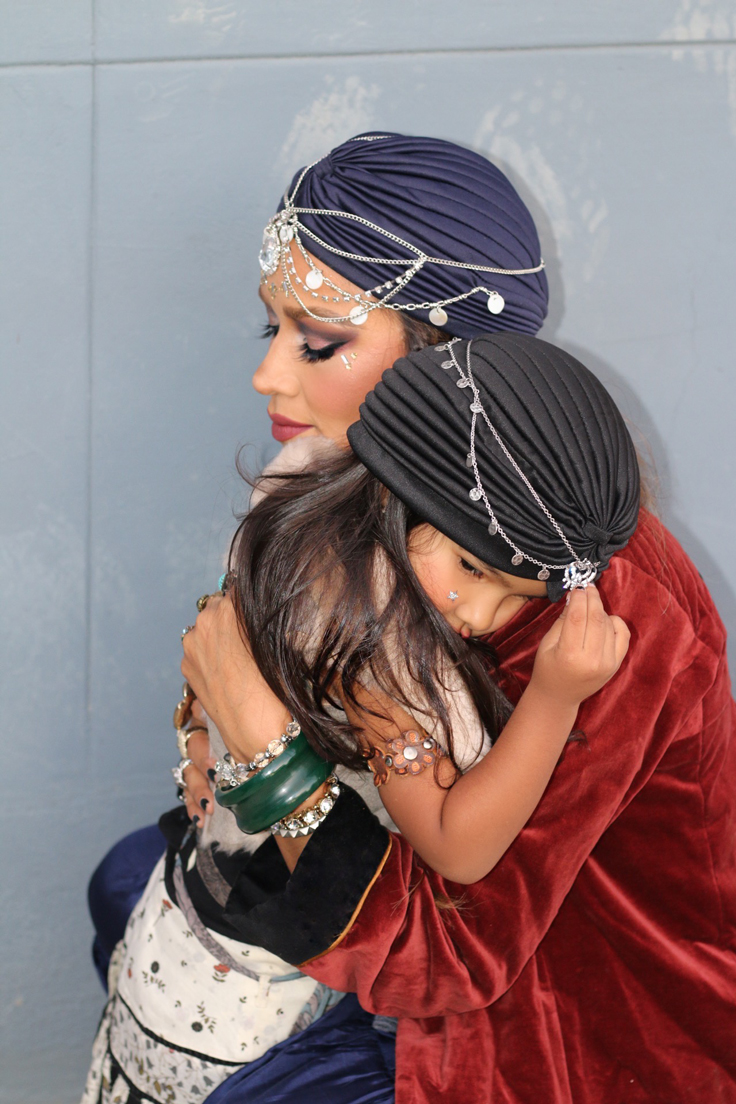 Eventually she got bored and tired…nothing like a good ol' mom hug.
Whats in the future?? More costumes!! Stay tuned…posting another one before the weekend!
Which one is your favorite so far? Would love to hear your comments here or on IG. Until the next one!
Cheers!!