What to wear, what to wear!? Dressing for Seli's party and taking a ton of photos with my little babe was so fun! Mother/Daughter photoshoots are a must!
I ended up making Selina 2 dresses, a circus ballerina dress (as my dad called it, lol) with striped fabric and tons of pink tulle (previous post) and a second dress from this super cute striped, colorful animal fabric I found at Michael Levine.
I wore a super comfortable and reasonably priced H & M black, patterned maxi dress. It was perfect for L.A. weather and made me feel put-together, but very still comfortable.
Check out our mini-photoshoot after the party was over…atleast we didn't want it to be over. lol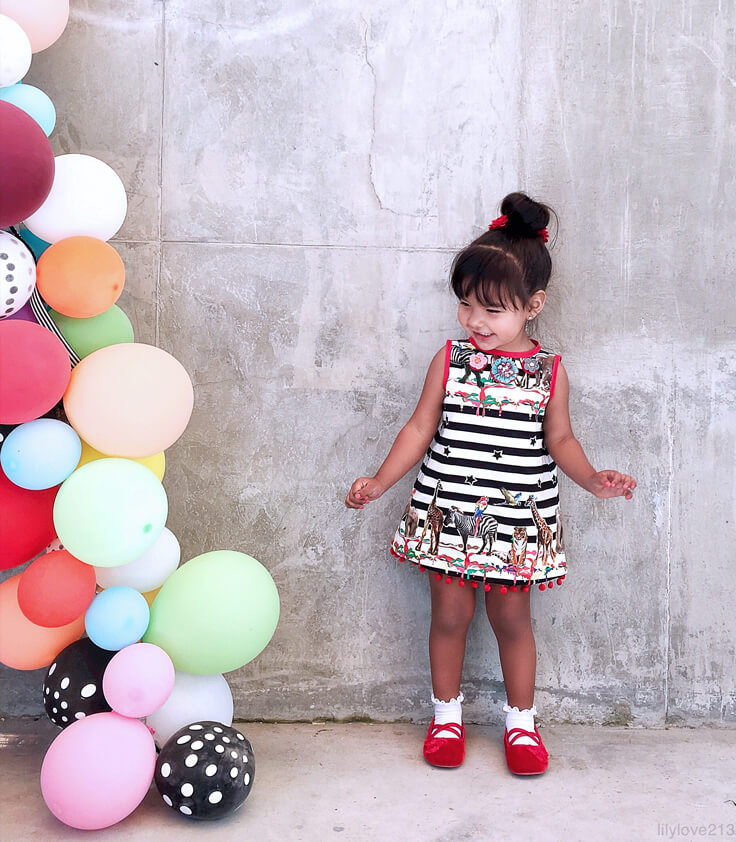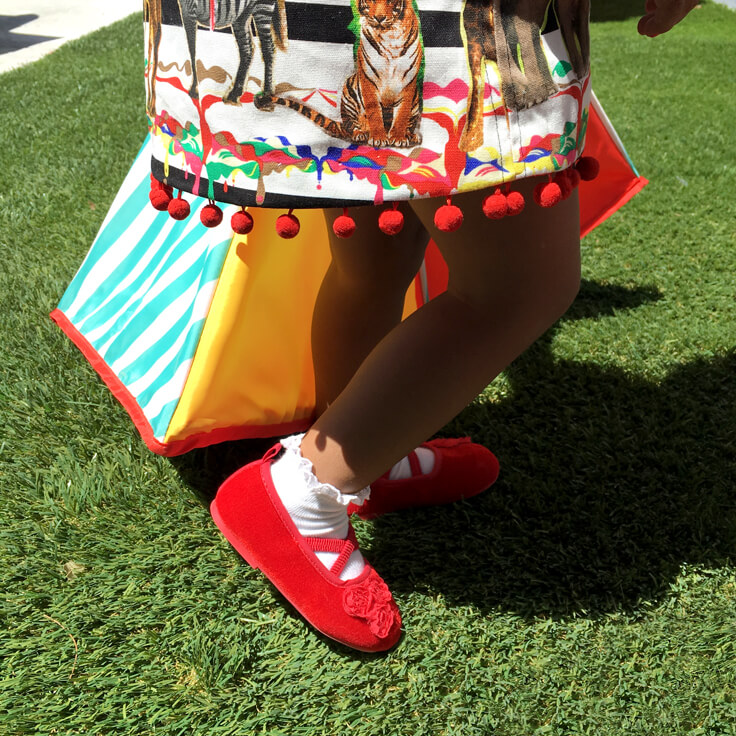 Red pom-pom trim! I just love to add this trim on the hem of little dresses.
Yup! Serious Seli.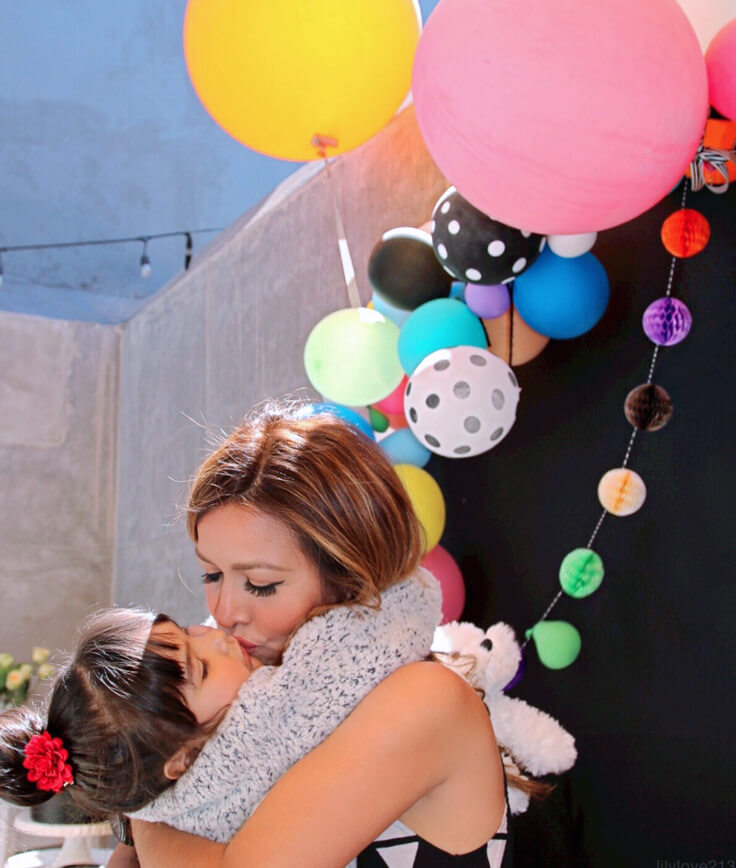 I kiss and hug her way too much. Yes, I know Seli. Can't help it SeliBeli… you are so darn cute!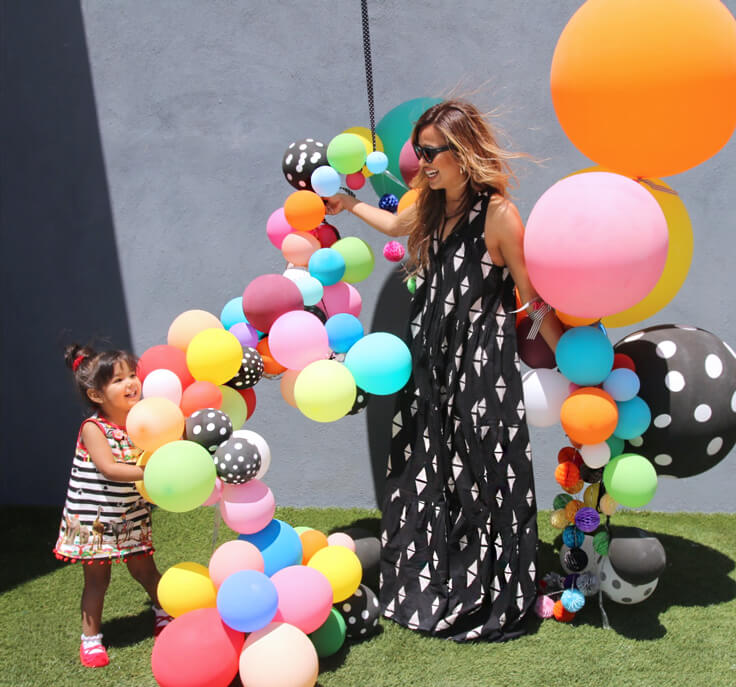 Balloon fun with my little birthday girl!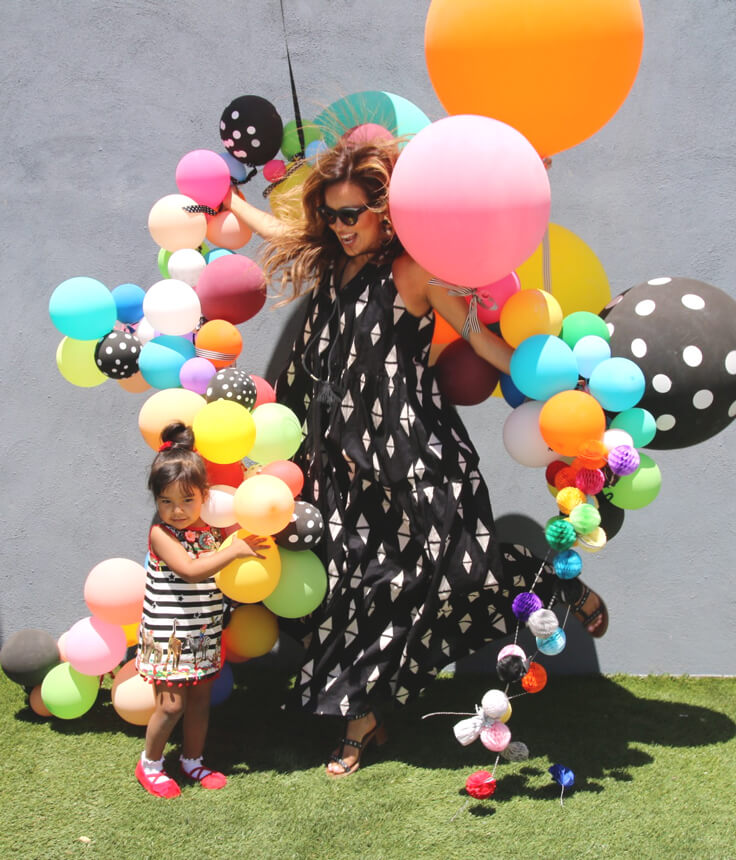 Jumping for Balloon Joy!
All smiles!
Wow! That was fun! Balloon garlands are absolutely my most favorite photo prop ever! After taking it down from the cake backdrop, I didn't know what to do with it and I certainly didn't want to pop it! So we took tons and tons of photos! LOL…SeliBeli  and I could of sworn we were having a Vogue fashion photoshoot!…okay it was mostly me and my awesome maxi dress with those fashion aspirations! Never the less, enjoying every minute of it with Seli and my awesome (photographer) hubs!
'Till next time! Look forward to the next post! …a DIY! Stay tuned❤️
Cheers!!