The Love Letter should never go out of style…I don't care how many cute emojis they come up with so you can send an adorable text. There is nothing like writing and receiving a love letter. ❤️
I love Wikipedia's definition of a love letter… "a romantic way to express feelings of love in a written form…" Its just beautiful, if you love someone…why not let them know by writing a sweet note and get creative. Writing a Valentine's Day card or love letter shouldn't be limited to your significant other…I've received cards and letters from my sisters, I've written DIY Valentines to dear friends. As a matter of fact, I believe in Mexico its also a day were we celebrate friendship along with love! And of course the kids give you Valentine's Day cards from school…but why not make them one too! They will love it, plus making your kid feel special is the best! Making anyone feel special is the best!!
Below you will see my favorite stationary & tools to write a love letter. Have fun, get creative and take the time to write someone a special note and hide it somewhere in the house where they will find it! Or of course mail it, there is still time! ❤️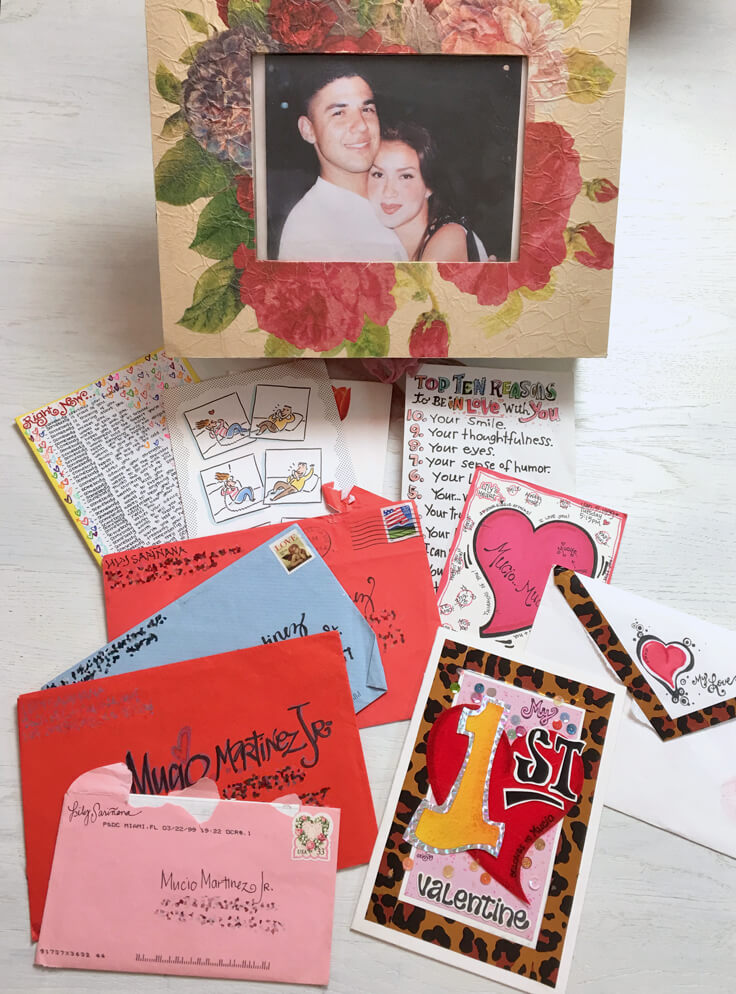 I keep a box of love letters from when my husband & I use to date. Lol- thats a picture of my husband & me the weekend we met! We look so young! I dug up the box to share with you how gushy & crazy in love we were for each other…I even found the very First Valentine Day's card I ever made him!! Yikes!
I had completely forgot I had done that!! ?

My very first DIY valentines Day card 17 years ago!!

Its a bit cheesy I know…bordeline The Flinstones thats for sure. Sequins, holographic paper, wrapping paper…I used everything but the kitchen sink!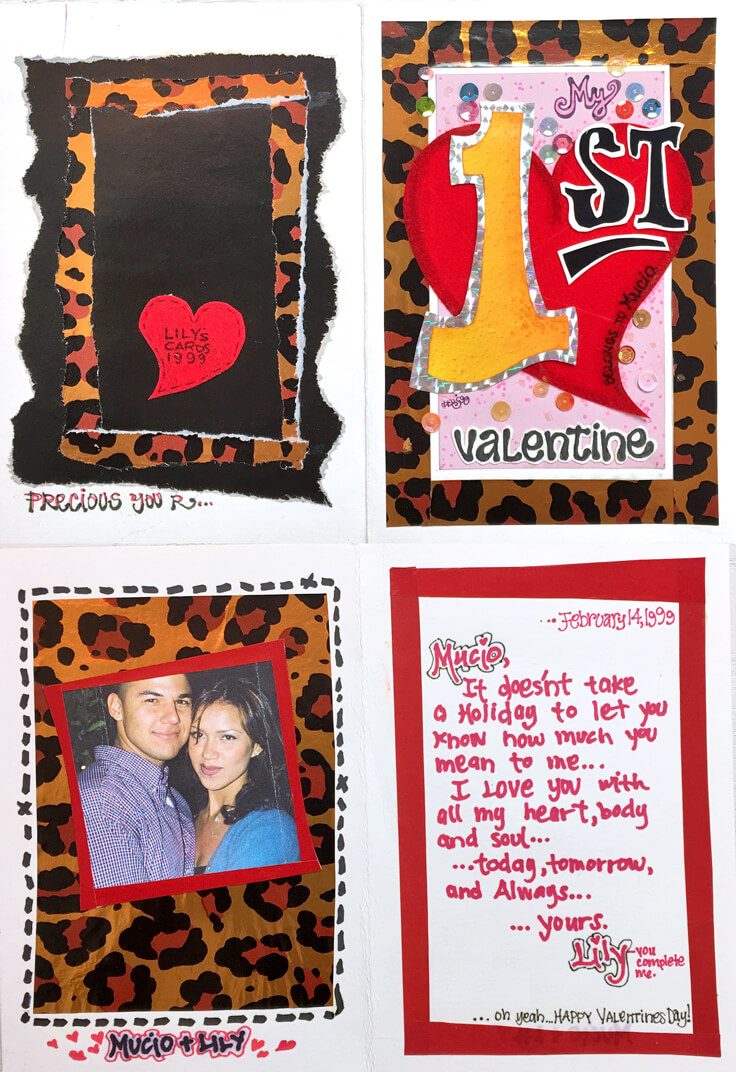 Outside & inside of the card. Thats what love does to you…make you do silly things, but also love inspires you to create something fun & sweet. And he still inspires me in so many different ways. I love telling him and writing him notes about it. ? ?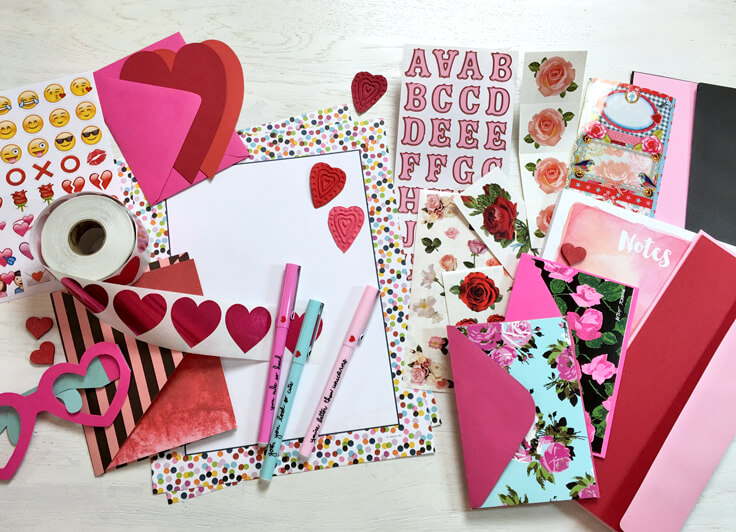 Okay, now it's your turn! I've gathered all my favorite paper goods to start getting creative. This is what I got:
Bando pens, large heart stickers, Pip Studio stickers, Emoji stickers, Paper Source Cards & Stationary, rose stickers, heart cut-outs.

Of course you need some tools to amplify the mood!  Favorite candle & perfume for a little spritz on the love letter is a must!
My favorite tools: Jo Malone candle, Aerin Eau De Parfum, Elmer's glue stick, Rimmel red lipstick, Revlon Matte Balm, Paper Source stamps & Ink pad.

Get to writing! A Love Letter can be a long intricate thoughtful collection of words, but it can also be as simple love note, a short poem or just simply how you feel in a couple of short sentences. A lipstick kiss is mandatory! ?


Sealed with L O V E! ❤️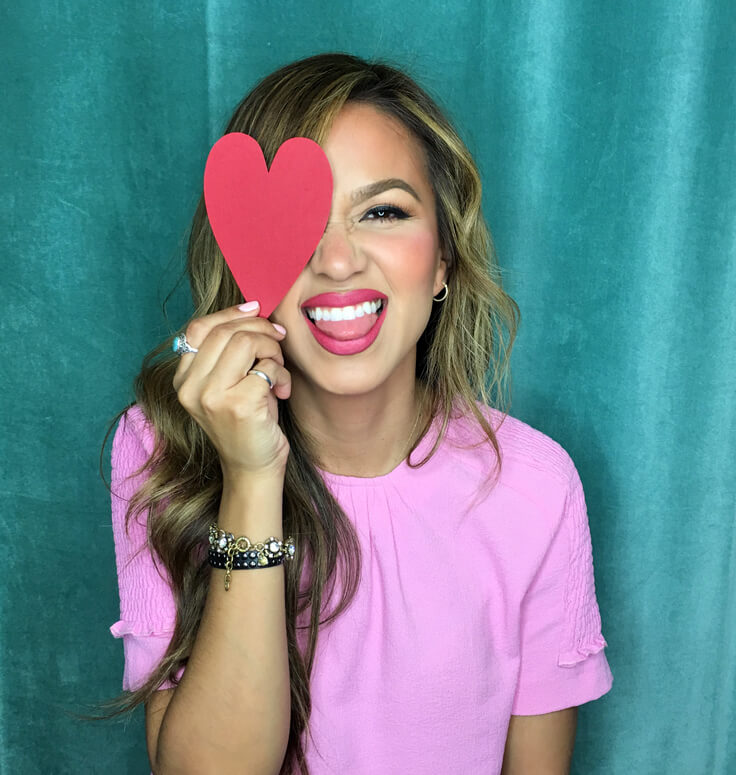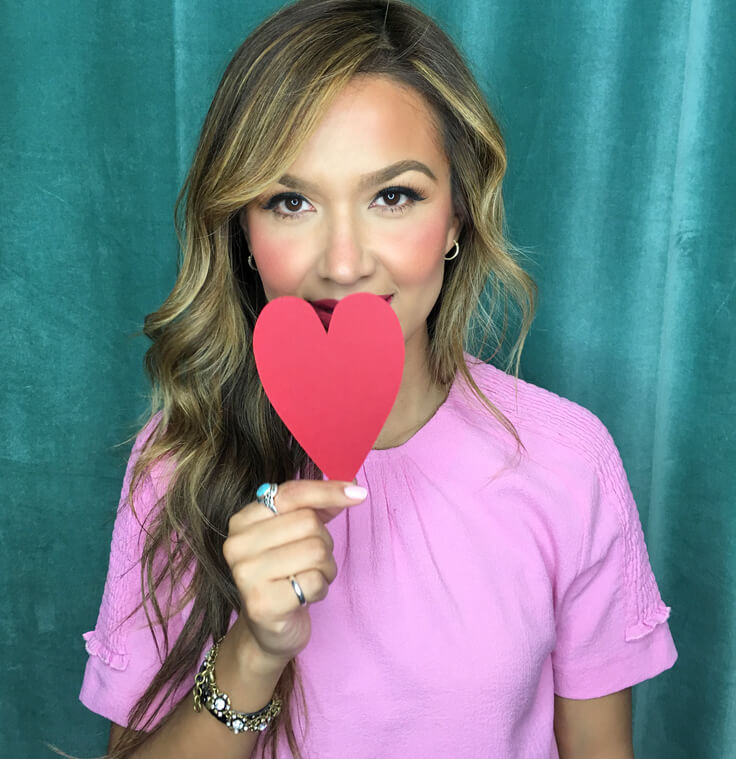 And with that you are on your way to being the most Lovely – Valentine – Love – Letter – Giver!
Its fun to show how much you love someone, I know it is for me. Hope you guys have an amazing Valentine's Day weekend with the ones you love!
Sending you a kiss & hug!! XO
Cheers!!