Winter weather is finally here and I found the perfect jacket to compliment my end-of year outfits in the city! That Puffer Jacket! Not too puffy, but still cozy and in a great color!
I've teamed up with my friends at YMI Jeans for this sponsored post on styling their Quilted Puffer Jacket w/ hoodie. I love the hunter green color and adjustable waist of this faux-fur lined jacket. Its warm, cozy and super chic with zip-up side pockets.
This is a cool jacket you can totally dress it down with a pair of your favorite jeans, or dress it up, which is what I did for this post, pair it with a smart office outfit.
Who says puffer jackets will only look good with denim!? Printed dress pants will work just fine too.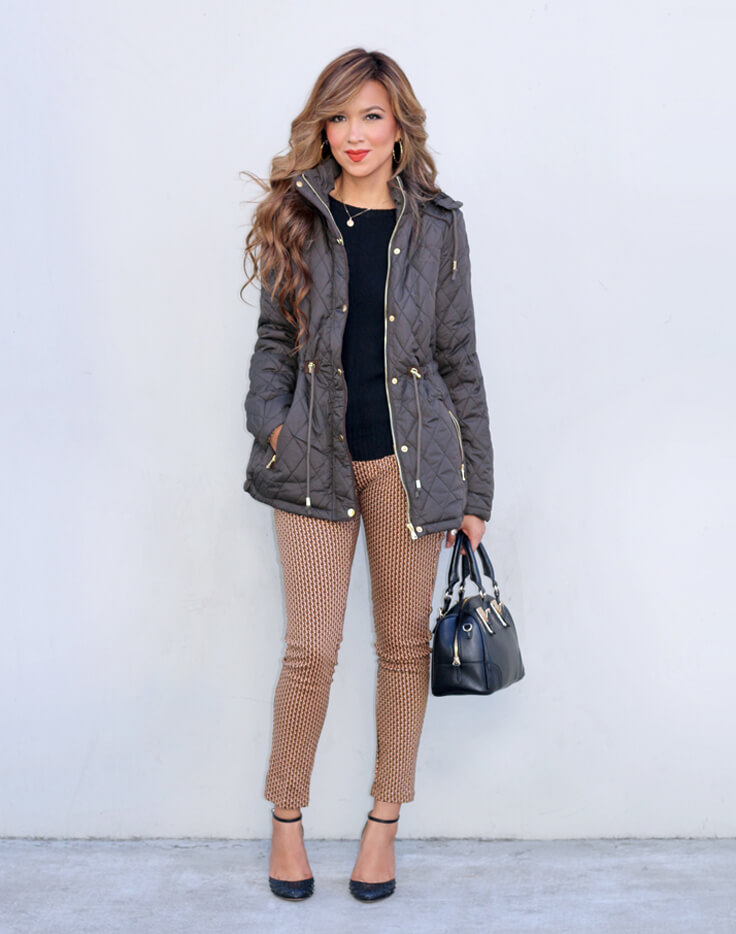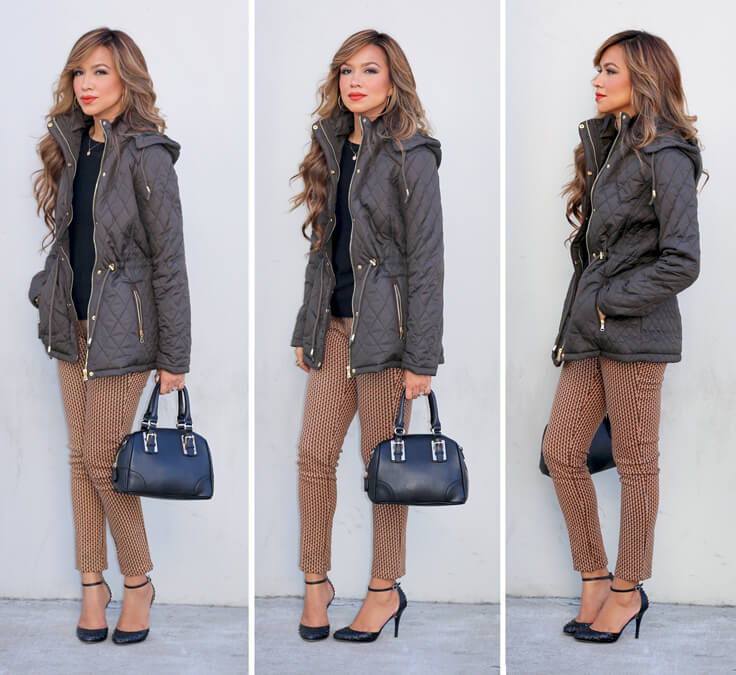 Love this classic jacket that has been a must in my closet. Feminine, sporty, but stylish. Just perfect for the chilly days we are finally having here in L.A. It's my grab and go jacket lately.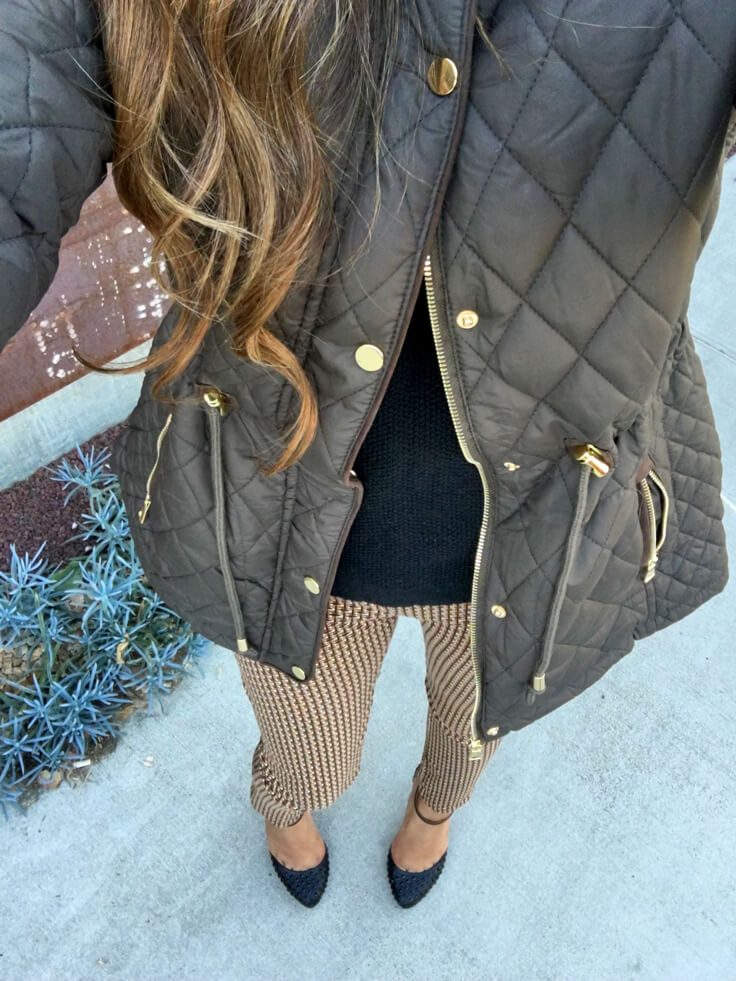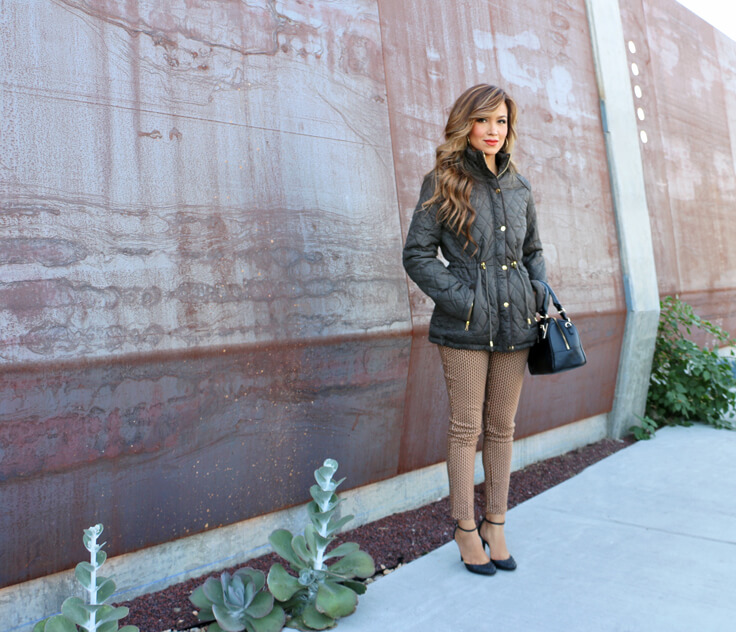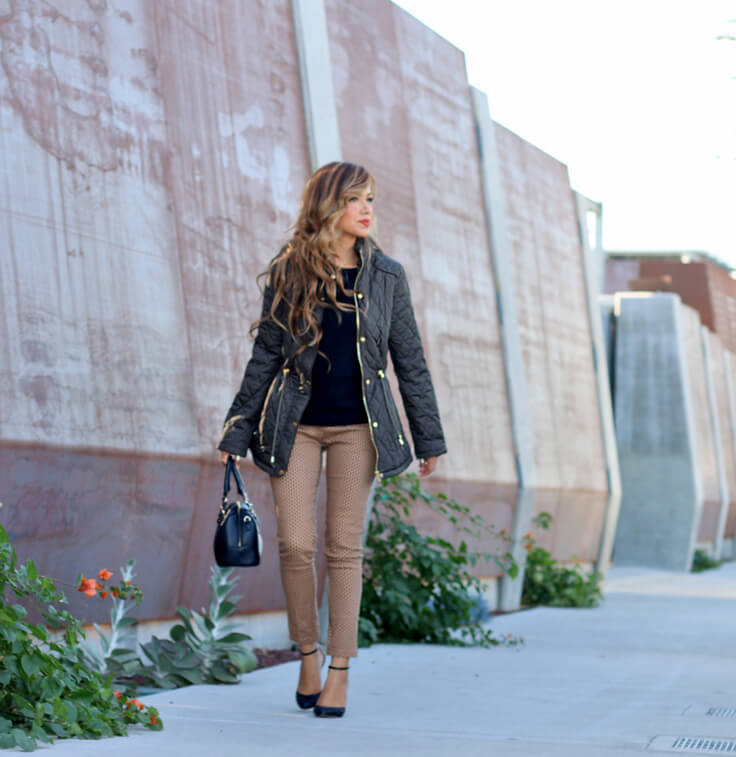 Check out YMI's website…they are having a 30% sale right now too! Lucky!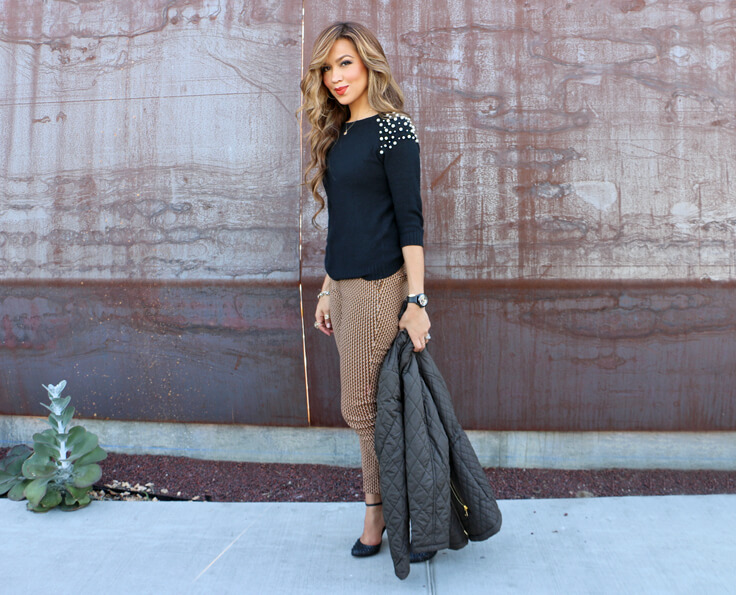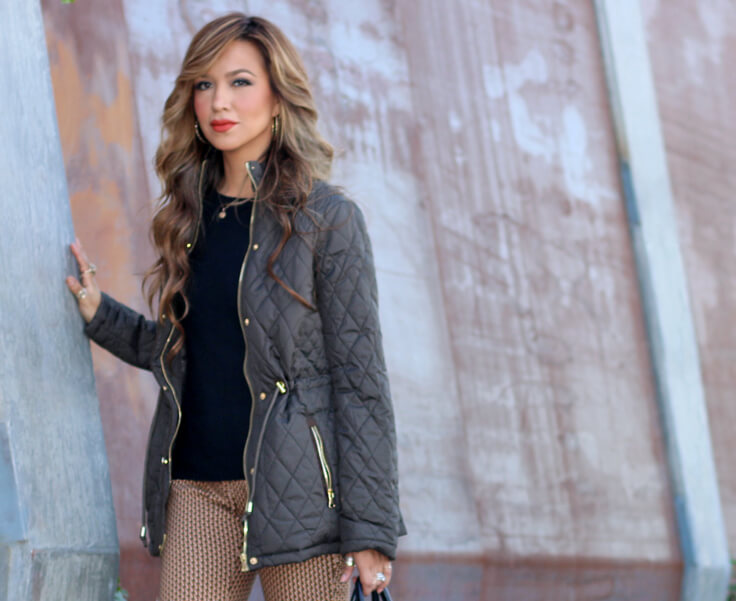 I'm looking forward to winding down the year with the family prepping for all kinds of activities. But I do have to say this jacket was my favorite while holiday shopping & running errands these past few weeks. Stay warm and cozy my friends!
I am with my new fave jacket. 🙂
Cheers!