This weekend we had a Dia De Los Muertos Party for the kids. Usually we have a Halloween party, but little Selina is at the that age were she is scared of anything Halloween. She is scared of our front porch decor or anything Halloween on TV. Pobrecita ?. Anyway, we decided a colorful and festive Dia De Los Muertos Party theme would do the trick, even though the actual day is not until Nov. 1st – 2nd.
Sure enough, she was totally fine and loved wearing a skeleton tee, like her brothers, despite of the heat in L.A.
Needless to say we had fun with our Day of the Dead theme and incorporated in the decor and games. I made an altar-like display for the yummy sweets.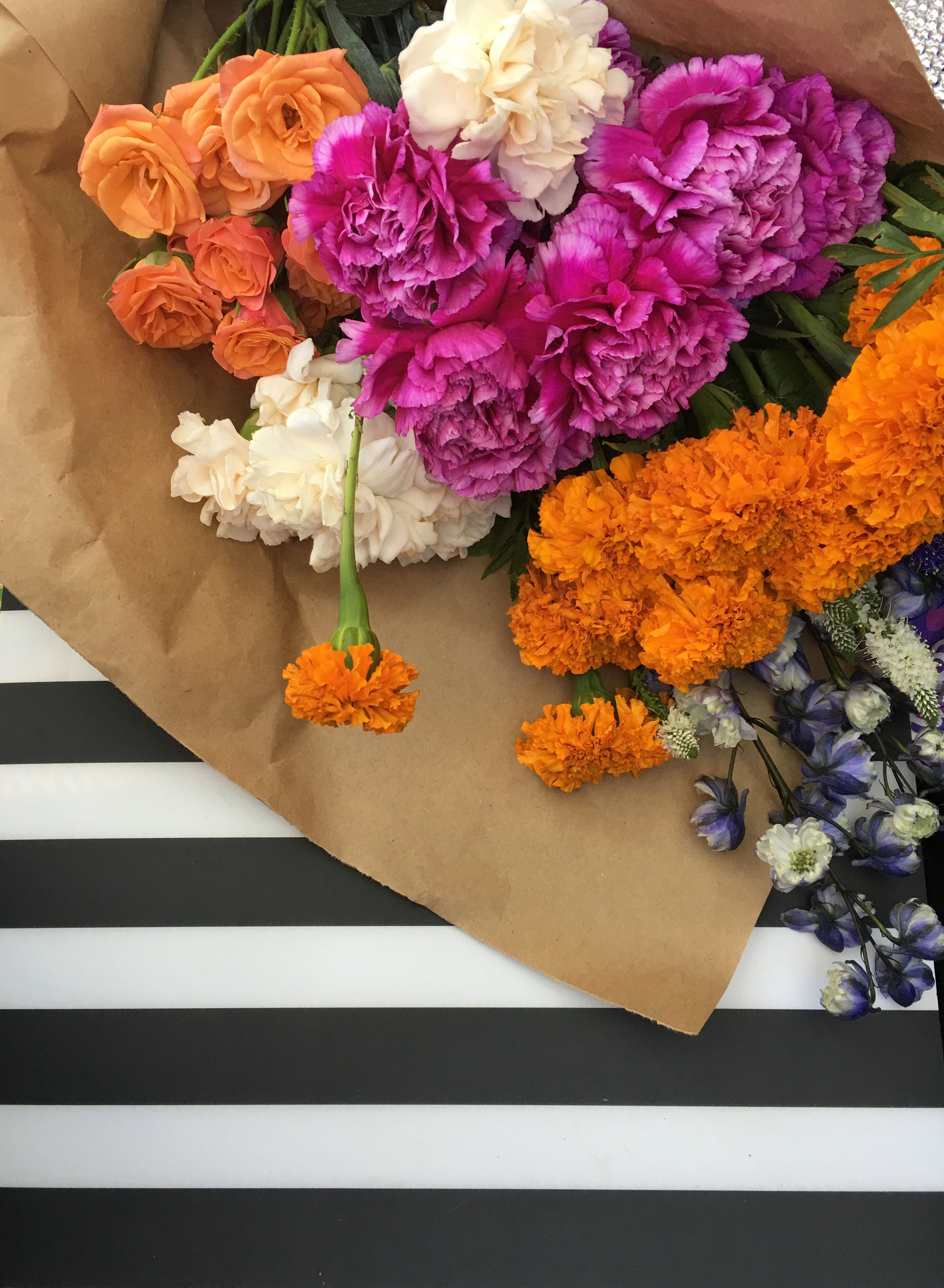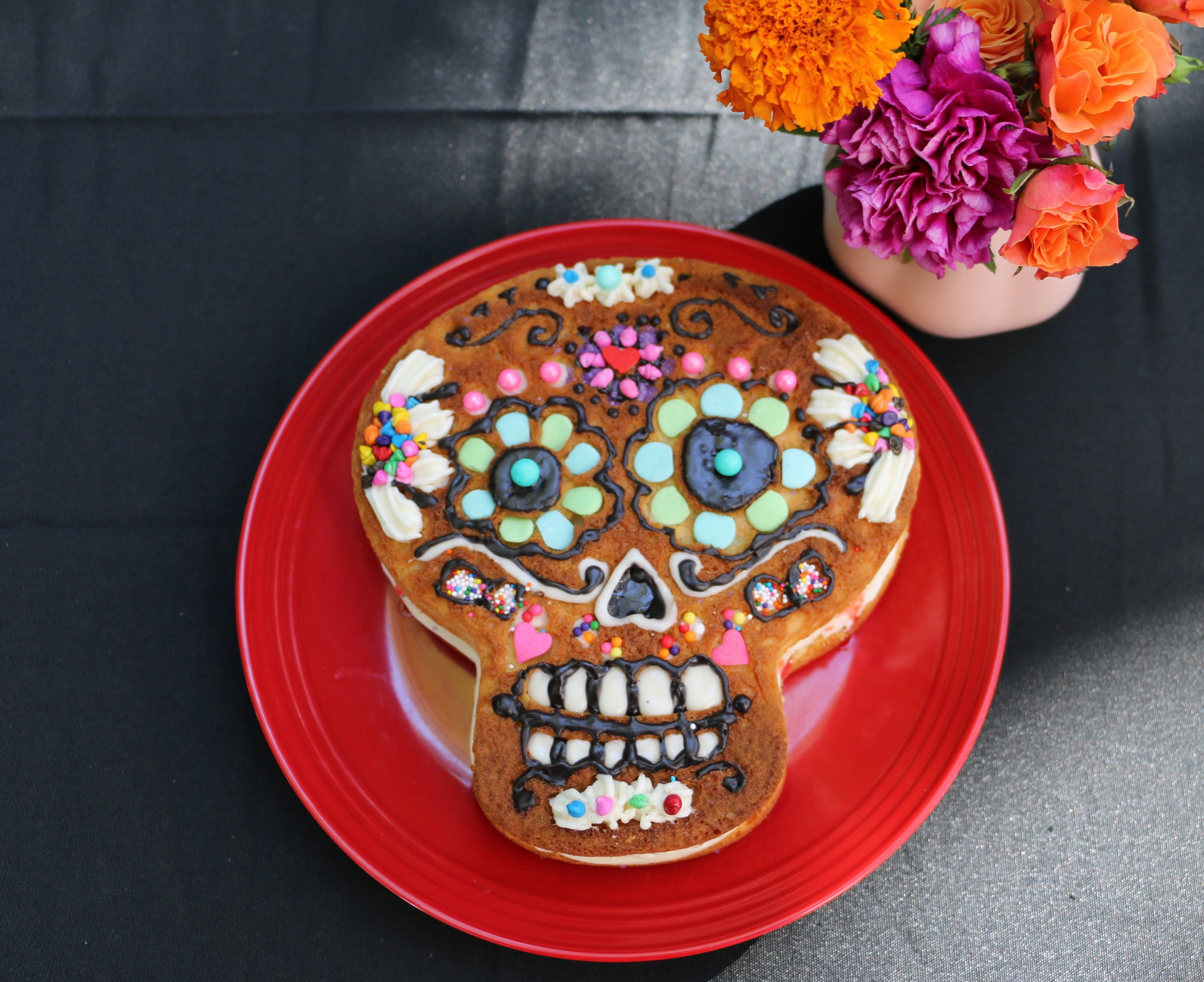 Skull Cake! – I found this awesome cake silicone mold at Michaels Craft Store. So fun to make and decorate!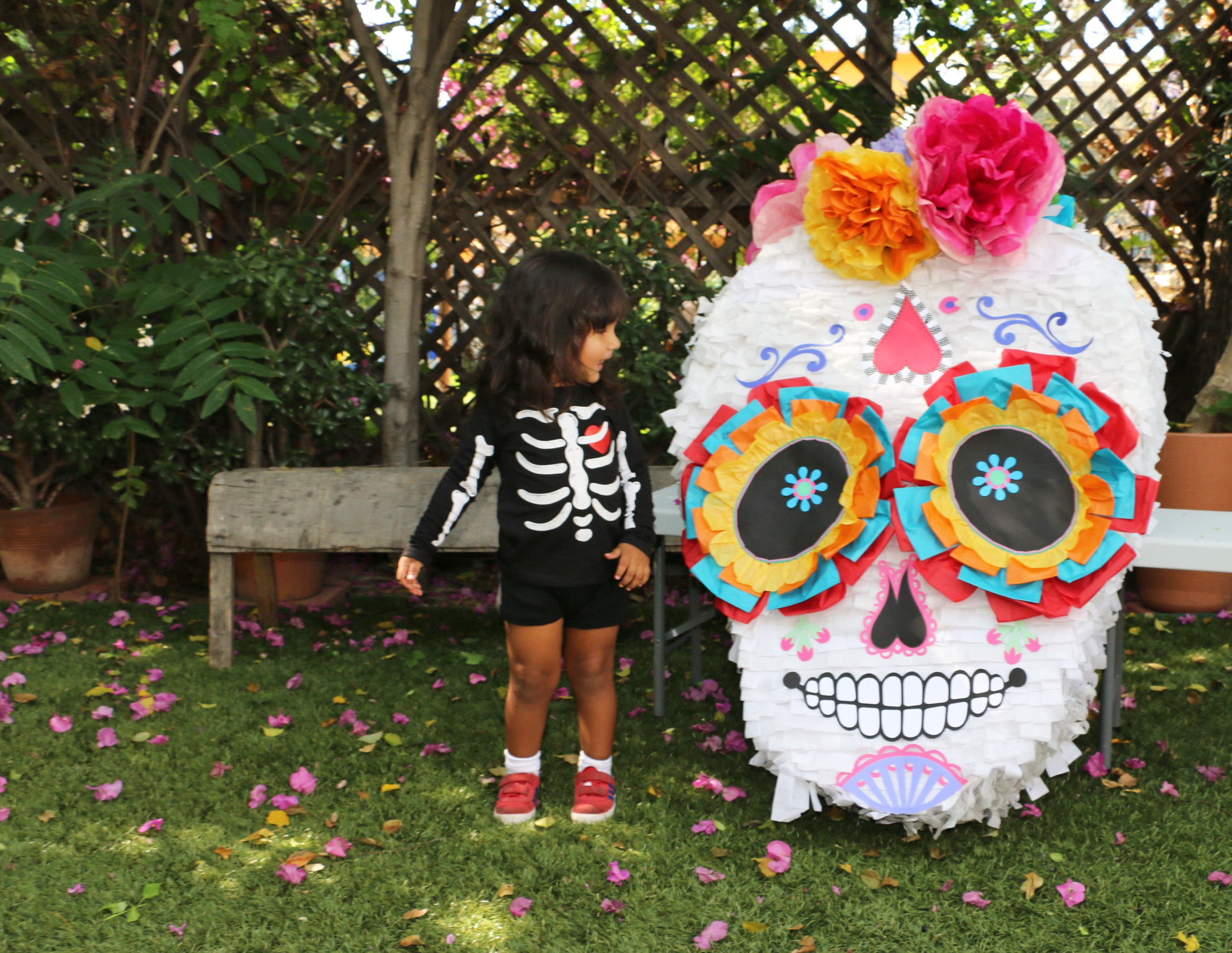 I will have a Dia De Los Muertos Skull Piñata DiY later this week or next week…keep an eye out for it! ??
Instead of "Pass the Hot Potato" game, we played "Pass the Skull" game…its a young game, but still fun.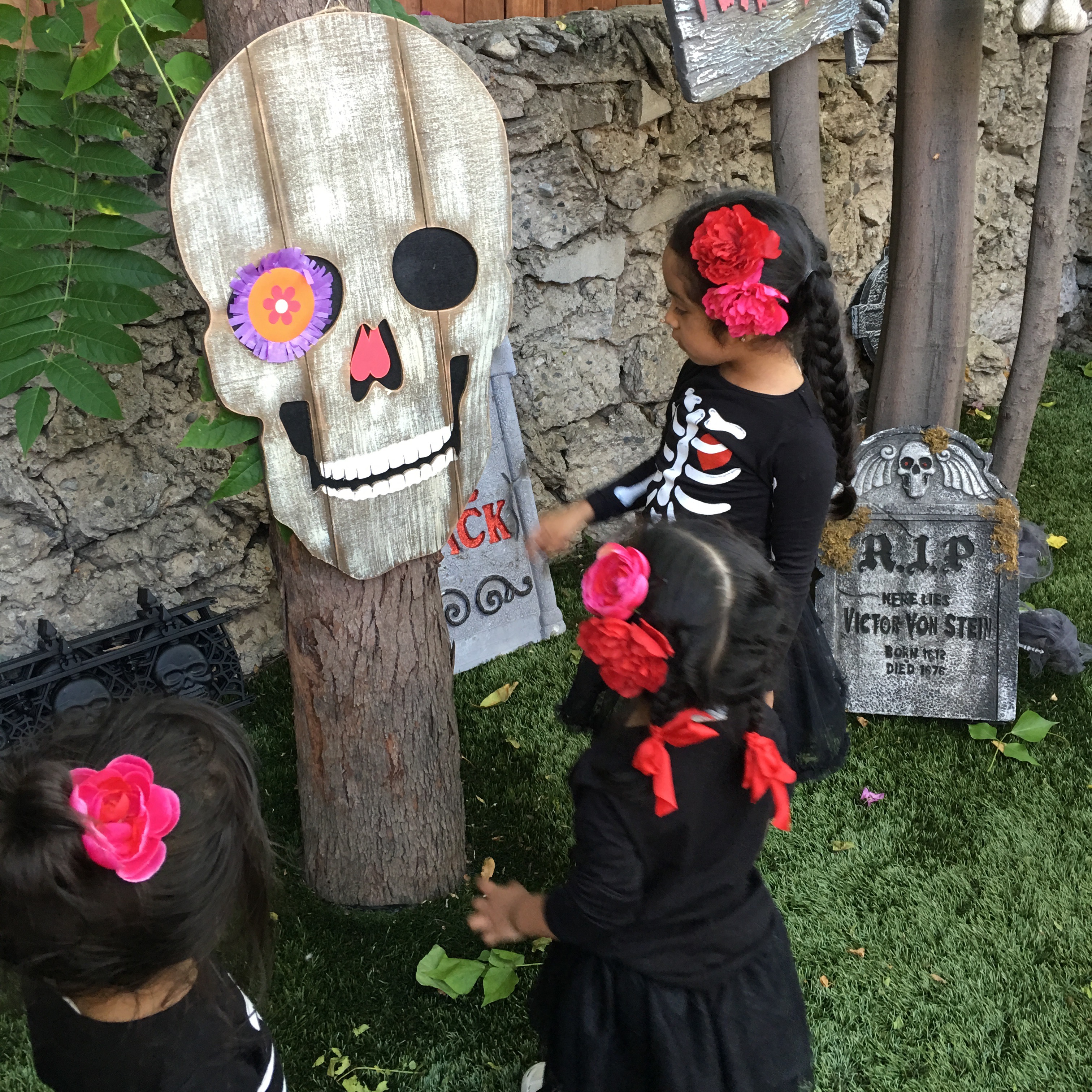 We had Pin the Decor to the Skull…instead of Pin the Tail on the Donkey game.
 The Skeleton Crew!! ????
We love Halloween and having a Dia De Los Muertos Party was definitely something I've been wanting to do for a while. Although is was W A Y too HOT for a Sunday October afternoon, the kids didn't care. We played, laughed and ate way too much cake & sweets….the way a party that celebrates our loved ones that are no longer here would totally approve ❤️
Cheers!!