I've always loved those fun black lace bunny ears you've seen on the runway or all over Instagram…so in true Lily form, I wanted to make them, but give them a twist by adding some color! Anyone that knows me personally, will tell you I love-love color, so I had to create this super simple Halloween costume in blue…for a Blue Bunny!???
This is definitely a fashion inspired costume and something easy you can pull out of your closet or easy to find at stores. I made this dress, but only because I really wanted the blue color to match the ears exactly, I should of just bought one & save me some time.?
Just make sure you use all your accessories in the same color for full impact. The more monochromatic the better! Dress, shoes, ears, jewelry, make-up, etc.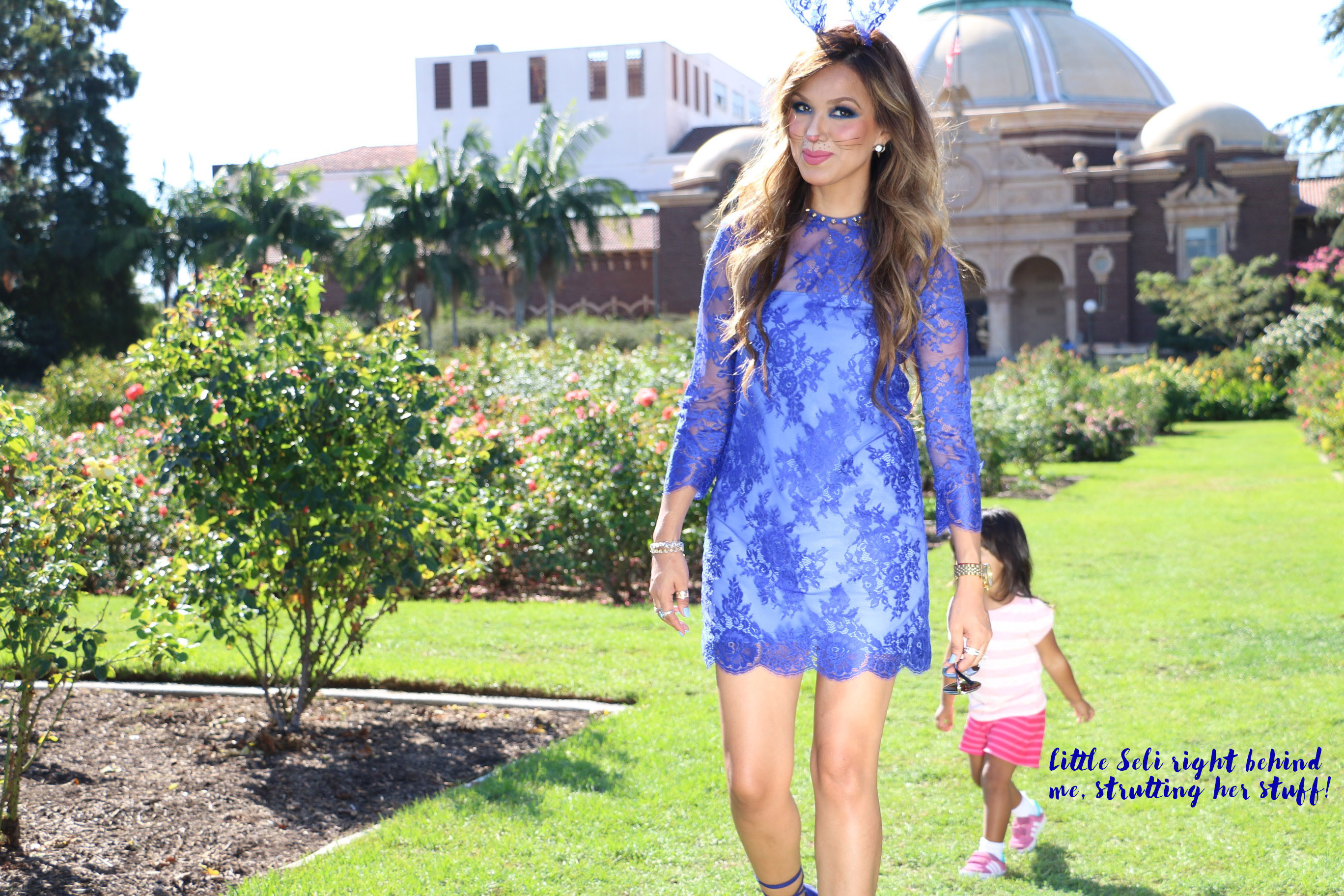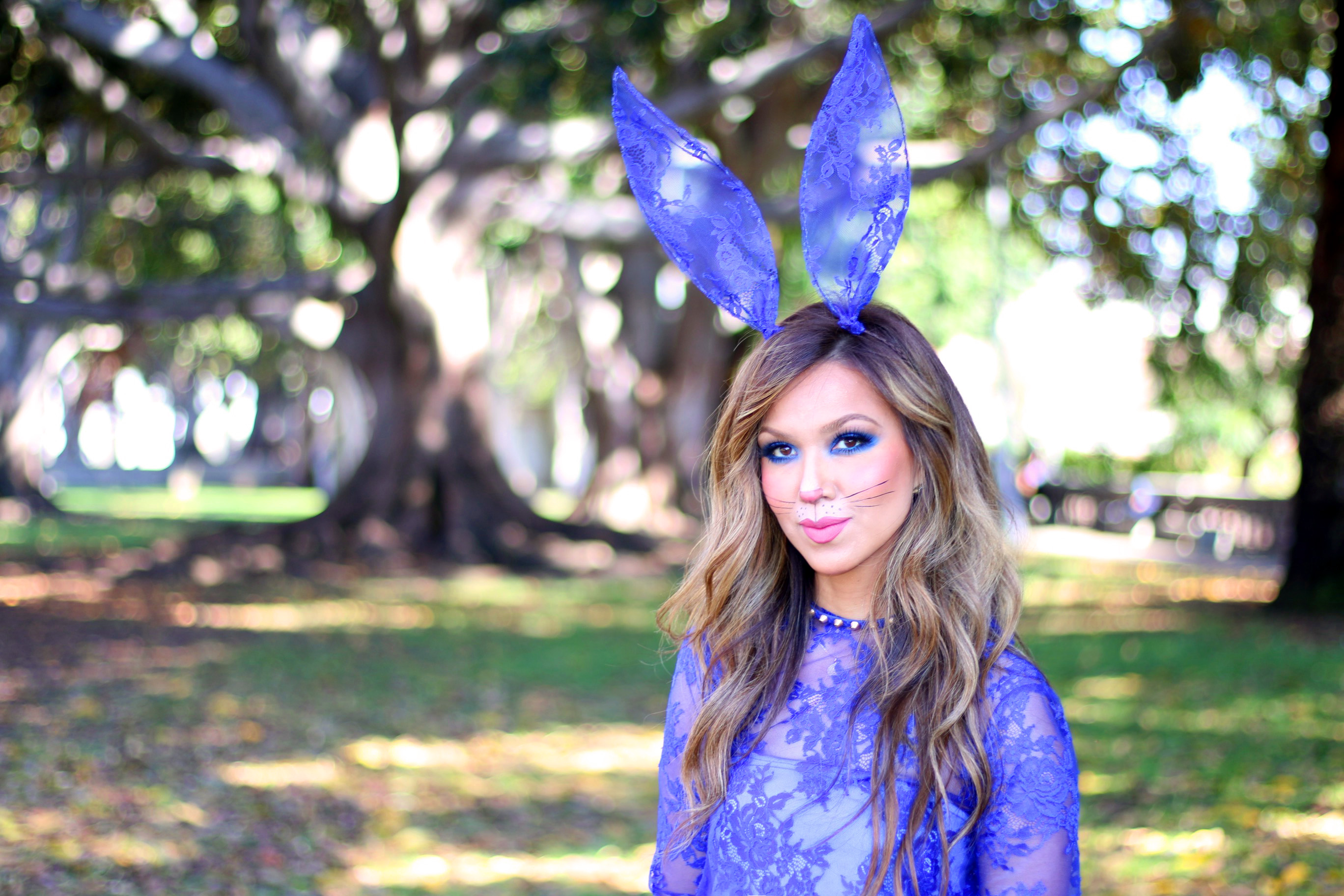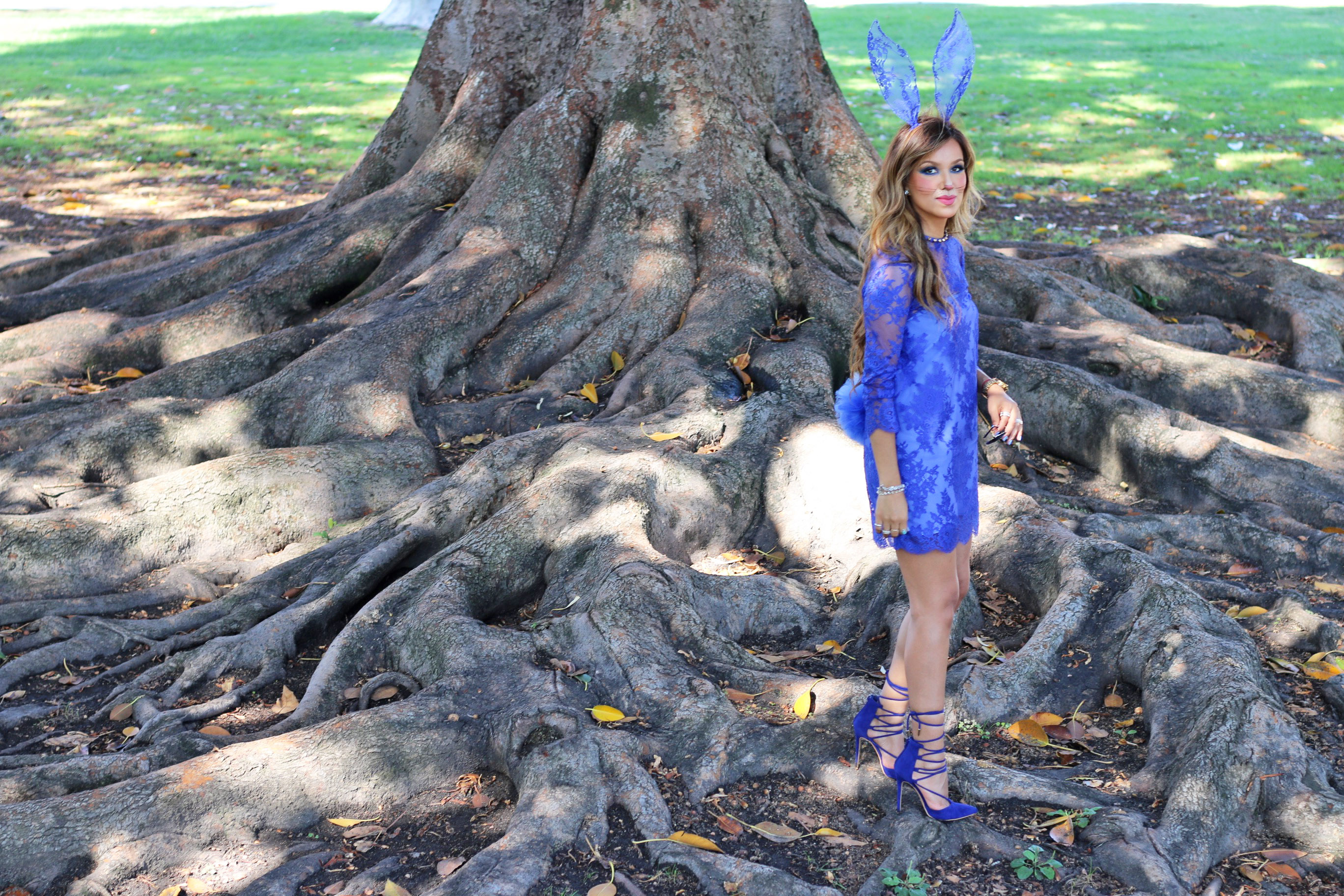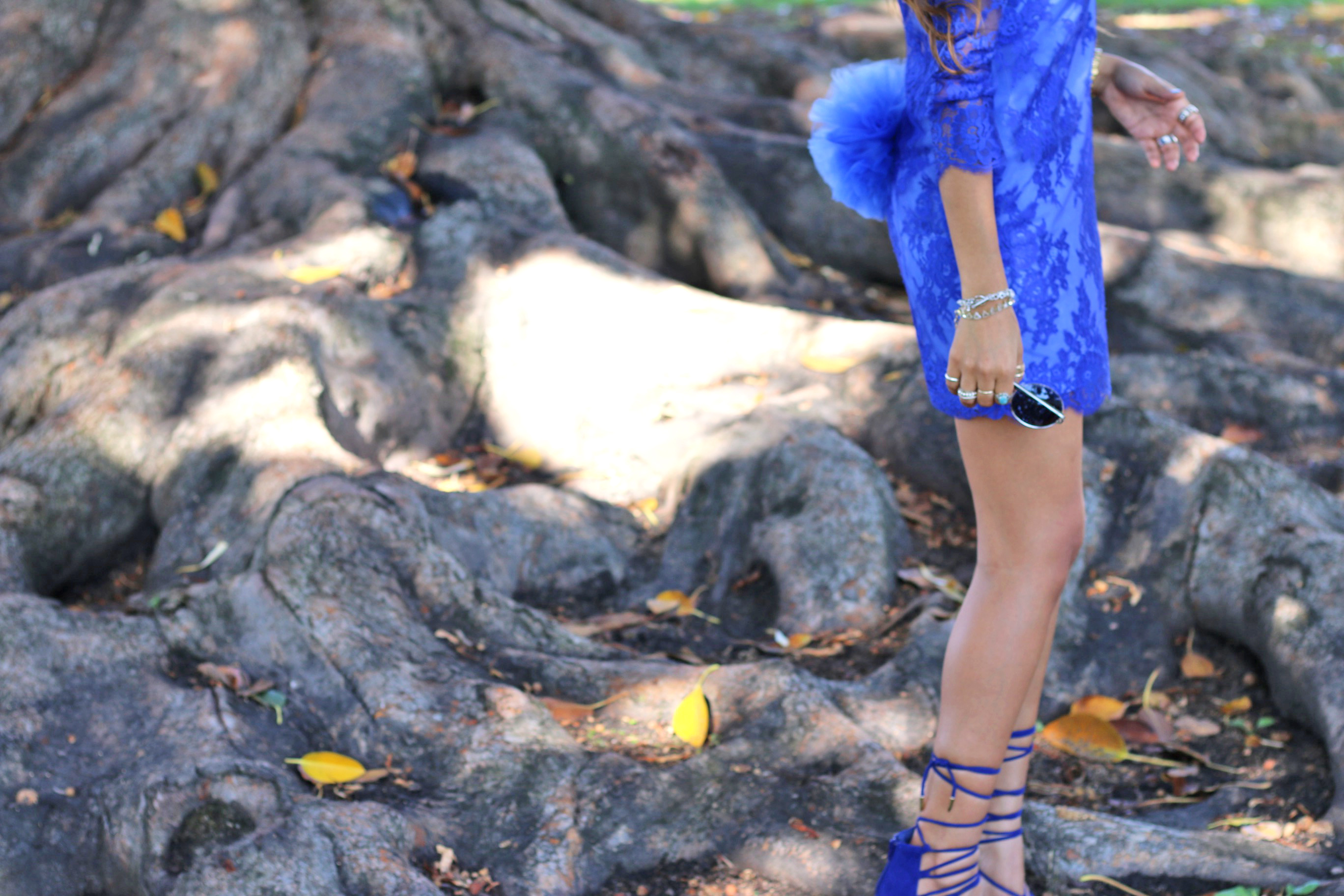 I've attached links for you to replicate this costume/look if you choose to recreate it.
Click here for:
And as you can see below, you can really recreate this look in any color you like! ?❤️?????
Hope you got inspired by my easy, colorful, & feminine take on a bunny costume. I personally like the pics with my kids…I was running late and couldn't take the pictures before the kids got out of school. So they joined us in a mini photo session at the Rose Garden. I'm thinking all the people that saw us there thought we were the circus! hahaha? Oh well, my kids already know their mom is crazy, but I know they love me that way ?. They were so patient with us, we treated them to some ice cream after we were done.
Anyway, good luck and have fun bunnies! ?Until, next costume inspiration…btw its looking like I'm doing mostly animals this season! Can you guess whats next!?
Cheers!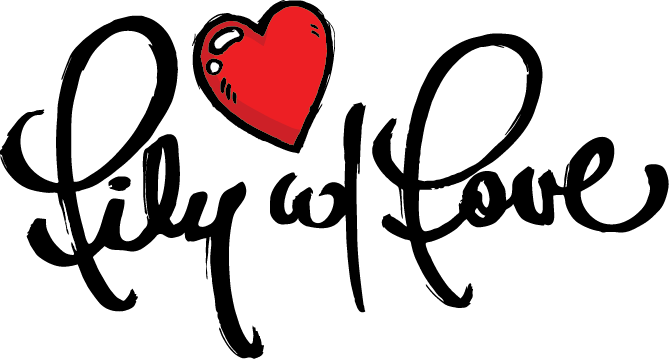 Ps. Don't forget to Subscribe (home page) to this site to get the latest updates. ?