Last month, my husband and I had the pleasure of hosting our 40th birthday party… together!! We were so excited to have Smirnoff partner & celebrate our big 4-0 with us!! In honor of this milestone, we had a cocktail with all my favorite ingredients to help ring in our 40th year with cheer! Strawberries, lemonade and of course Smirnoff No. 21 vodka on ice. . . for a delicious Smirnoff Strawberry Lemonade Cocktail! 🍓🍋 🍹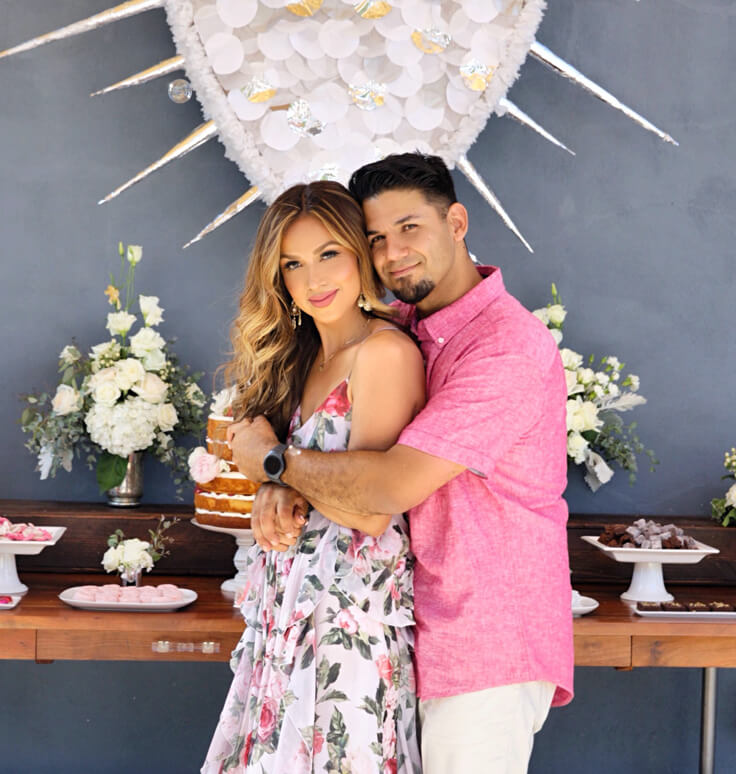 There is nothing like celebrating your birthday surrounded with all your loved ones and amazing drinks! We ate, we danced and we cheered!
Check out the super easy & delicious recipe for my Smirnoff strawberry lemonade birthday cocktail below!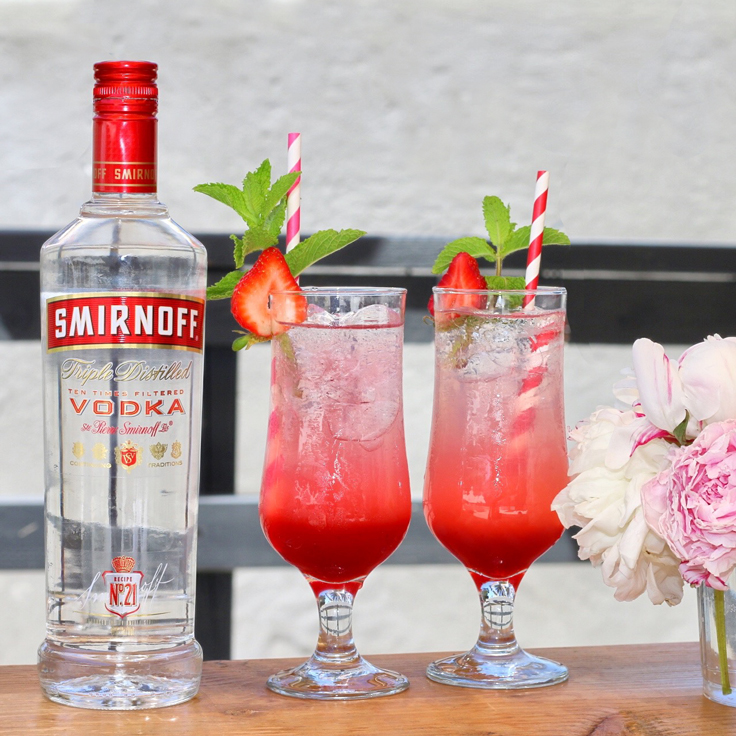 Perfect summer afternoon for the refreshing tasting spiked strawberry lemonade drink!
Smirnoff Strawberry Lemonade Cocktail
Ingredients (per drink)
1.5 oz. Smirnoff No. 21 Vodka
1 oz. Strawberry Puree
5 oz. Pink or Strawberry Lemonade
Ice Cubes
Sliced Strawberries (garnish)
Mint (garnish)
Preparation:
In a blender puree cleaned strawberries and strain through fine strainer.
Add ice cubes to each glass
Pour in Smirnoff No. 21 vodka and strawberry puree. Stir to combine
Fill glass with lemonade
Garnish with strawberry and mint
Enjoy!!
Fruity cocktails are simply my favorite. The sweetness and tartness of the strawberries are a perfect combination!
The delicate touch of the mint leaves gives this drink an additional touch of a refreshing taste.
1977 was definitely a good year….but 2017 is also turning out to be a great year to remember!
Not sure if my special birthday drink was created to coordinate with my dress…but it looked so pretty and tasted even better!
My family and friends know how much I love lemonade, so having this delicious Smirnoff Strawberry Lemonade cocktail at my birthday was the perfect drink to toast with all my loved ones.
I really enjoyed creating a special cocktail for my party because it helped make the party unique and special! It's fun to incorporate your personality and the things you love to any birthday party celebration.
Try it at your next birthday gathering and see what fun and delicious cocktail you'll create with all your favorite ingredients!
Lastly, a big Thank you (and Cheers!) to Smirnoff for this amazing partnership! It's been so fun!!
Cheers! (To Forty years!!)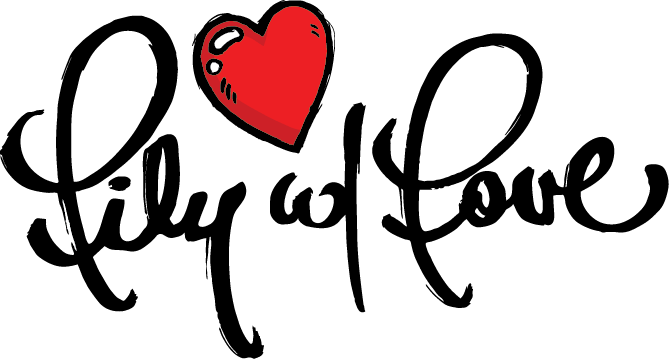 SaveSave