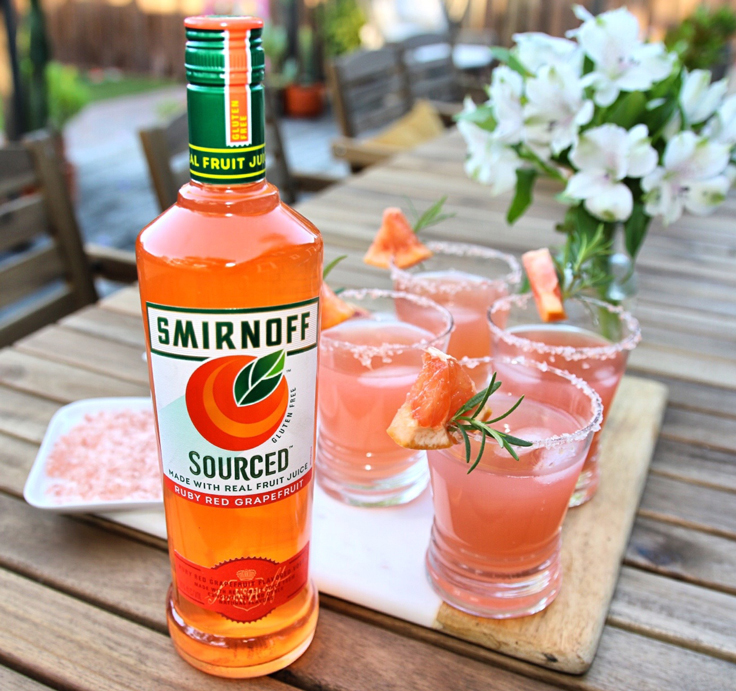 This past weekend was the unofficial start of summer and what better way to welcome summer than with a fresh tasting Smirnoff Sourced Grapefruit Cocktail!!
Smirnoff Sourced comes in 3 delicious flavors and is made with real fruit juice! They come in these yummy Cranberry-Apple, Pineapple, and Ruby Red Grapefruit! I chose Smirnoff Sourced Ruby Red Grapefruit to create this delicious cocktail to enjoy with family and friends in the backyard. I recently tried grapefruit soda and loved it! What better way to give it a twist than mixing this drink with it.
Check out below my easy recipe to make this start of summer cocktail with Smirnoff Sourced!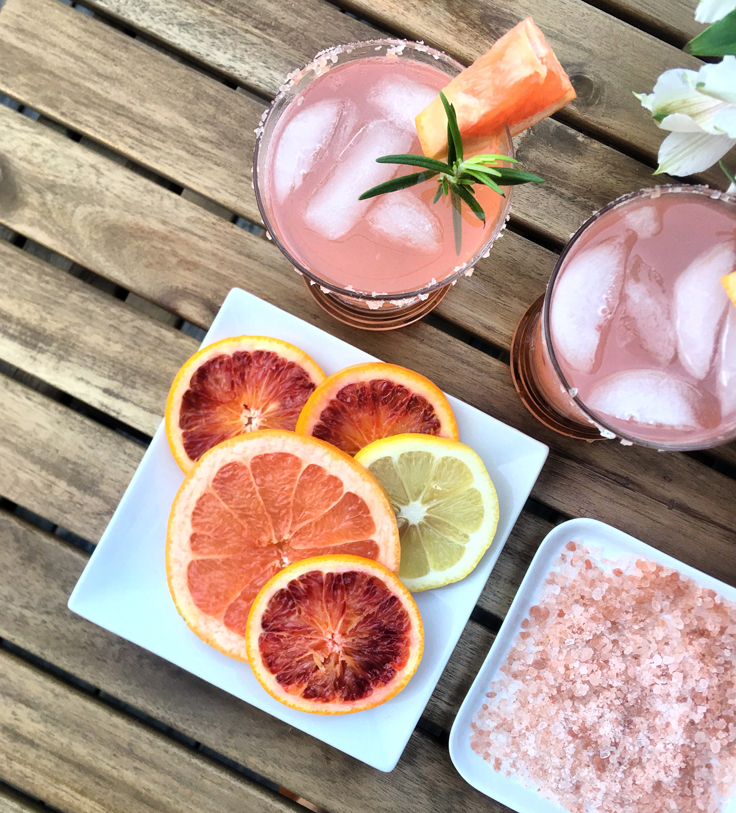 Fruity cocktails are simply my favorite. The sweetness and tartness of grapefruit are a perfect combination!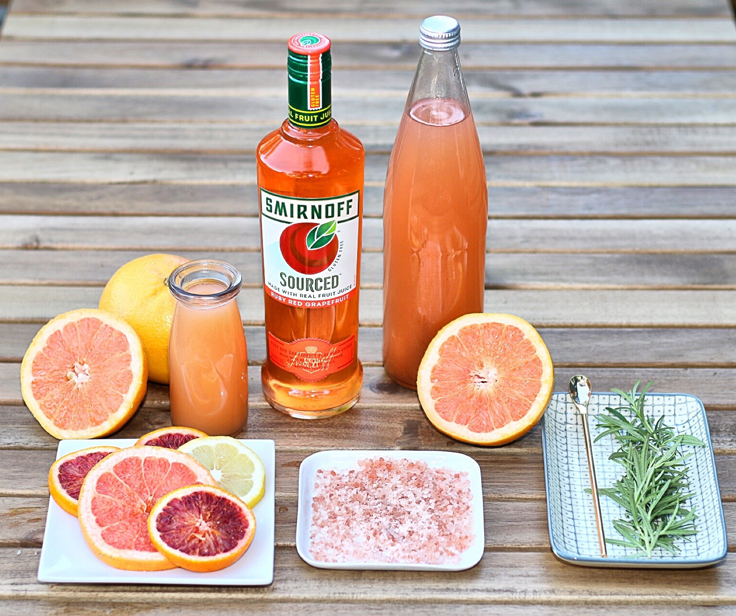 Smirnoff Sourced Grapefruit Cocktail
Ingredients (Makes 4 drinks):
¾ cup Smirnoff Sourced Ruby Red Grapefruit
¾ cup grapefruit juice
½ cup grapefruit sparkling soda
¼ cup lemon juice
2 tbsp. simple syrup
– pink salt (coarse)
– ice cubes
– grapefruit or blood orange wedges for garnish
– rosemary for garnish
Preparation:
Makes 4 drinks
Rim each glass by running half of a lemon wedge over rim of the glass, then dip rim of glass in pink salt to coat
Add ice cubes to glasses
In a cocktail shaker or pitcher, mix Smirnoff Sourced Ruby Red Grapefruit, grapefruit juice, lemon juice, grapefruit soda, simple syrup. Stir ingredients then fill each glass.
Garnish with grapefruit or blood orange wedges & rosemary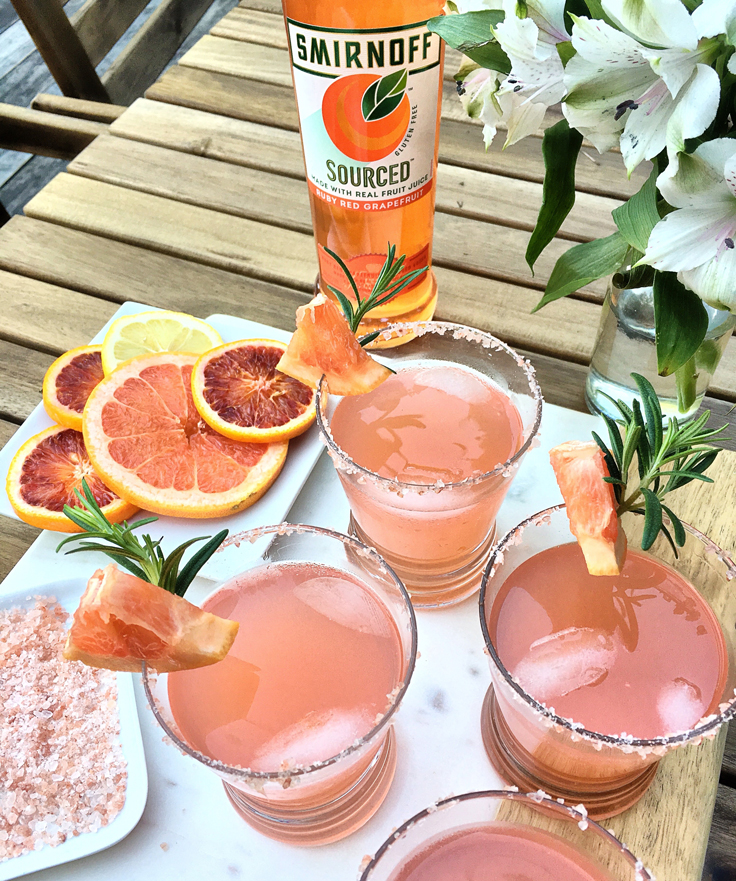 Such a sweet and tart drink! Perfect for a holiday weekend afternoon with friends!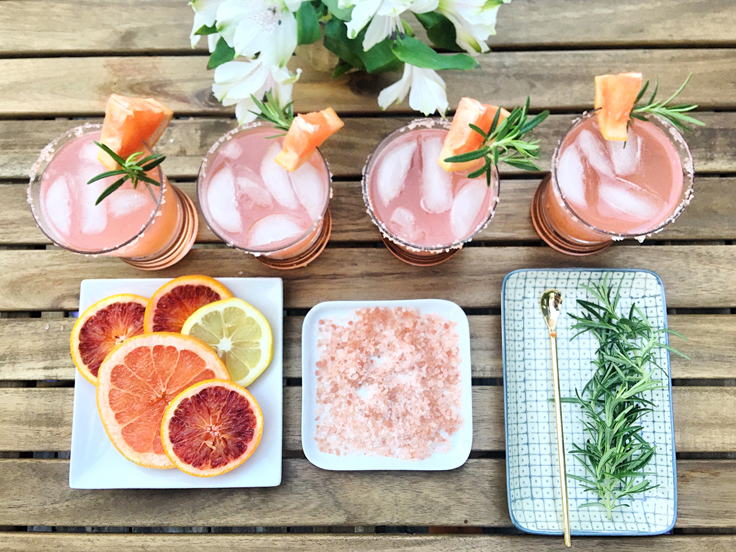 I love this drink so much and it's also perfect for a Sunday brunch alternative to a mimosa! Trying at my next brunch with my girlfriends!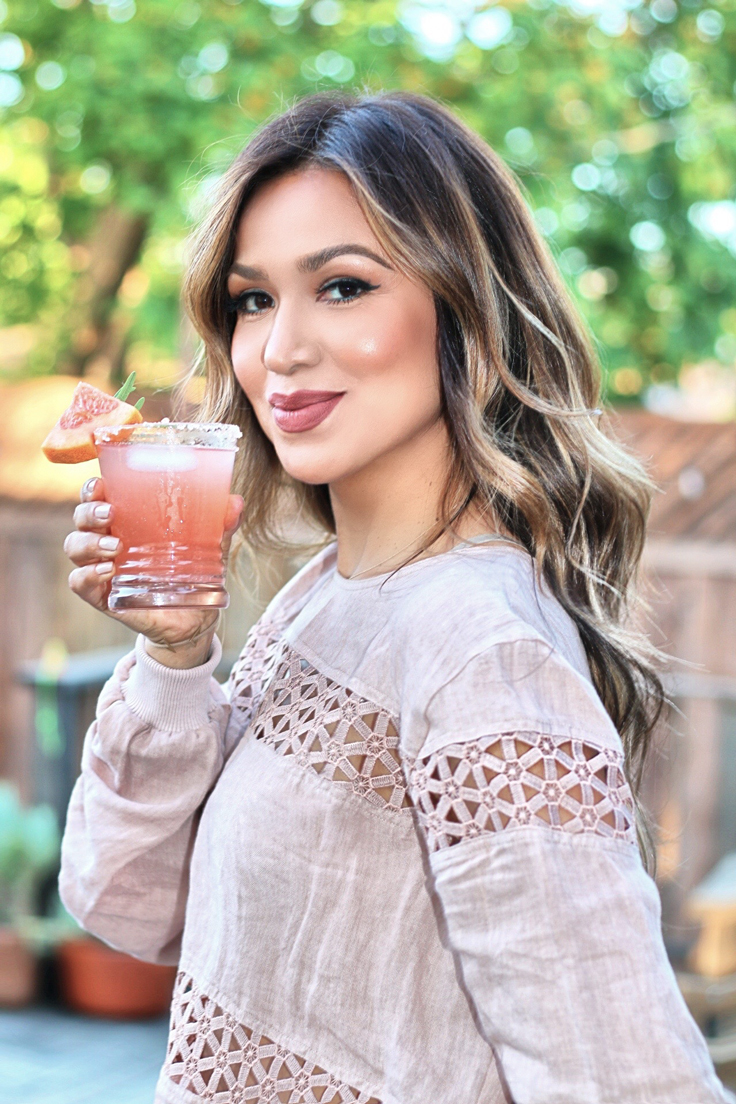 Enjoyed preparing this drink for all of my favorite people this past weekend at my get together!
This summer, I look forward to preparing other Smirnoff Sourced cocktails – like their Cranberry Apple, I will add apple soda and tiny diced dried cranberries or as we get deeper into summer,Smirnoff Sourced Pineapple with real pinepapple juice! I will mix in some tasty pineapple soda for fizz and add coconut whipped cream with crushed iced! Yum Yum!!
Cheers!