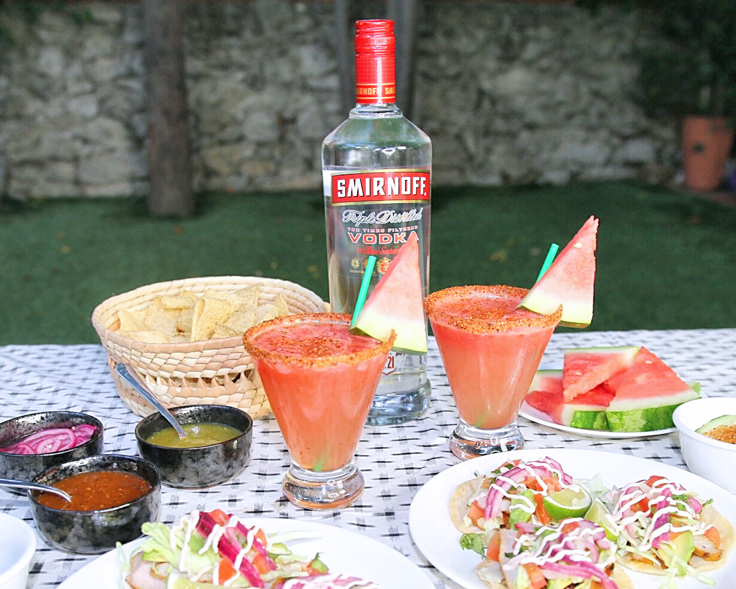 I partnered with Smirnoff to kick off Taco Tuesdays with a Smirnoff Spicy Sandia Splash. It is the best way to start off the week! 🍉🍉🍉
I love preparing this cocktail while my husband preps the ingredients for our tacos. We truly enjoy these moments together by putting these delicious drinks and food on the table.
Smirnoff is so smooth, odorless and tasteless – the key components of really great quality vodka! Understandably, America's best-selling vodka! It's so versatile in a variety of cocktails, you really can't go wrong in creating a delicious drink for any formal or casual occasion!
Check out below our easy-to-make cocktail recipe for this refreshing tasting Spicy Sandia Splash, using only the best – Smirnoff No. 21 vodka!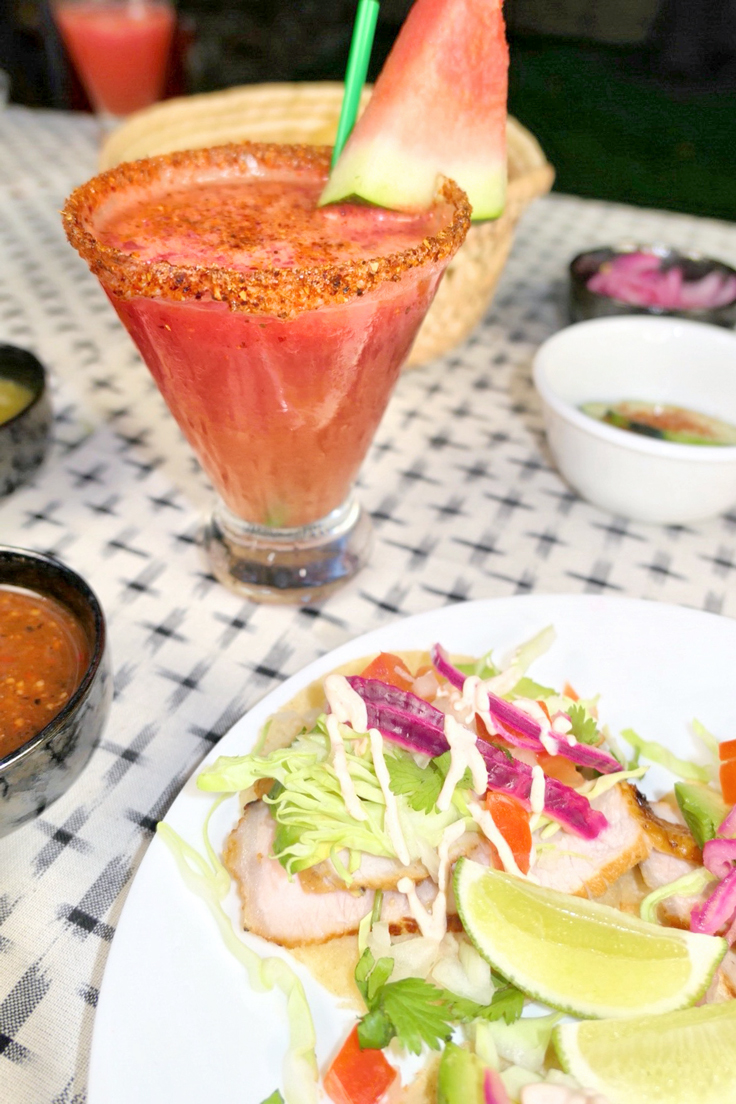 The most delicious springtime combination: lime juice, watermelon juice and Smirnoff!
Smirnoff Spicy Sandia Splash
---
Ingredients (per drink)
1.5 oz. Smirnoff No. 21 Vodka
1 oz. lime juice
0.5 simple syrup
3 oz. pure watermelon juice
lime soda (desired preferred amount)
spicy chilli seasoning (w/lime for fruit)
crushed ice
small watermelon wedges for garnish
Preparation
In a blender puree watermelon pieces and strain through fine strainer.
Rim each glass by running half of a lime wedge over rim of the glass, then dip the glass upside down in the chilli/fruit seasoning to coat.
Add crushed ice to each glass
Add 2 dashes chilli/fruit seasoning
Pour in Smirnoff vodka, lime juice, simple syrup and watermelon juice. Stir ingredients then fill each glass with lime soda.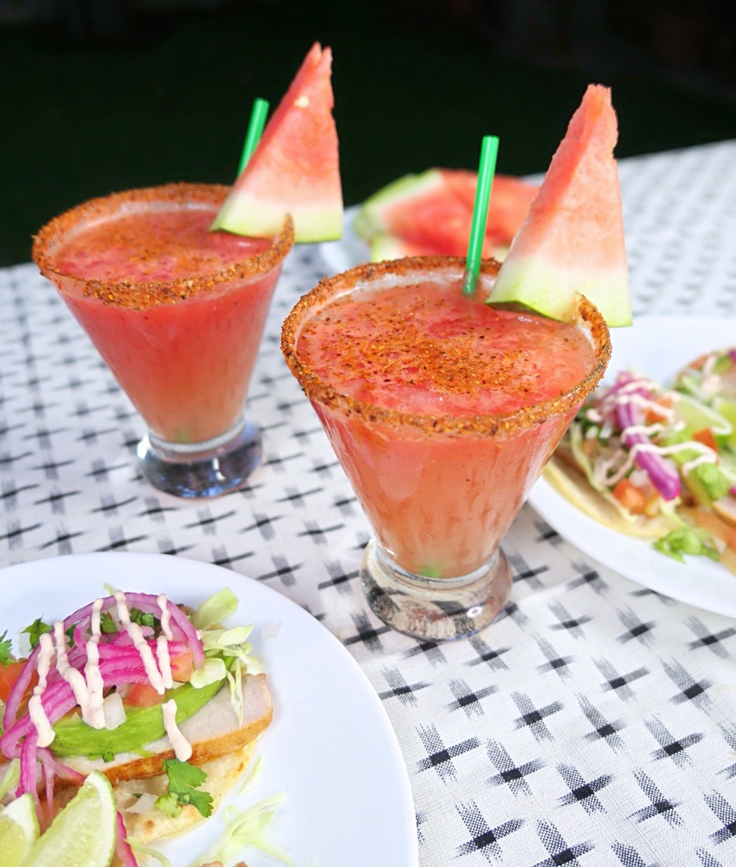 Voila! Smooth, sweet and citrusy to the last drop!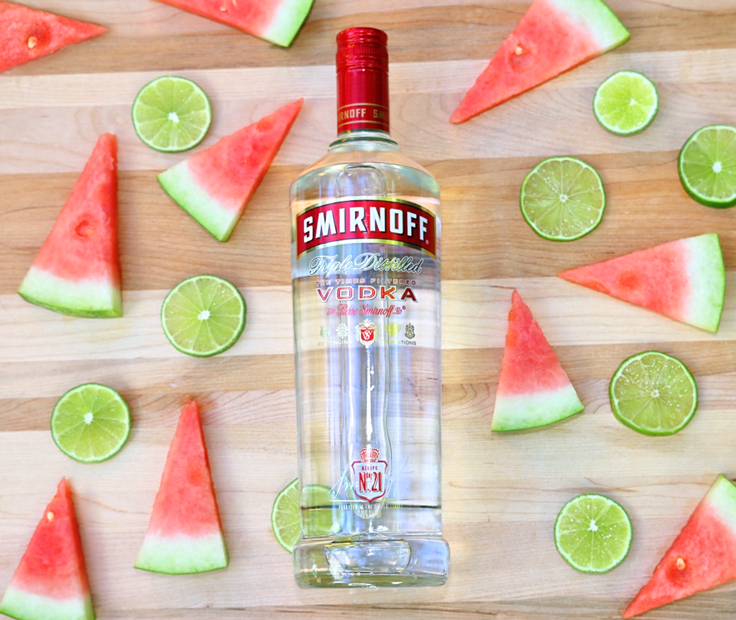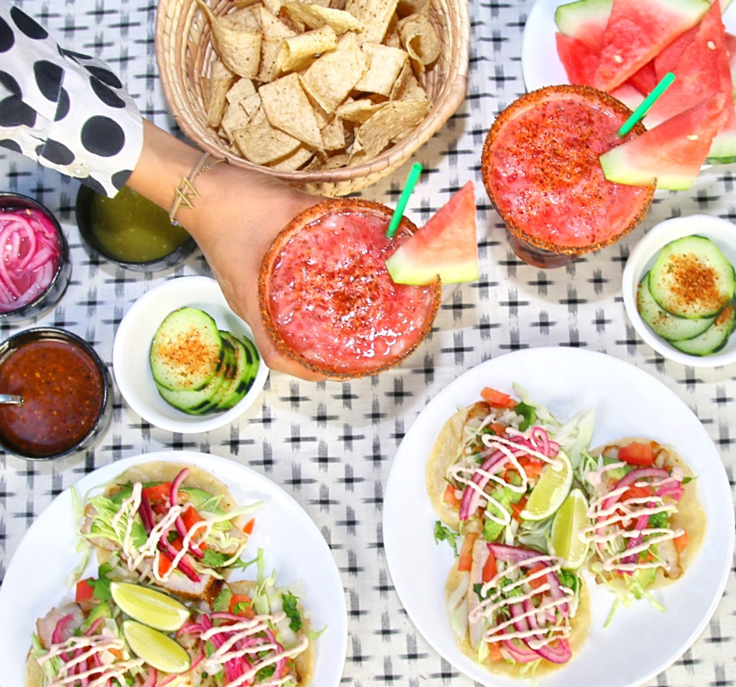 Just love the combination of this great tasting, quality vodka and the spicy kick of this cocktail! I know I will be making it for many Taco Tuesday nights to come, but also can't wait for this summer to share it with friends!
Cheers!