This is a sponsored post on behalf of McDonald's.
It has been one busy week filled with school-related activities! From school assemblies, parent/teacher conferences to the kid's attending their first school dance and first little league baseball game of the season. Needless to say having a full kid's schedule feels like never ending. Hence why we cherish weekend afternoons at the park and McDonald's Happy Meal bundles as a special treat for a job well done during the week!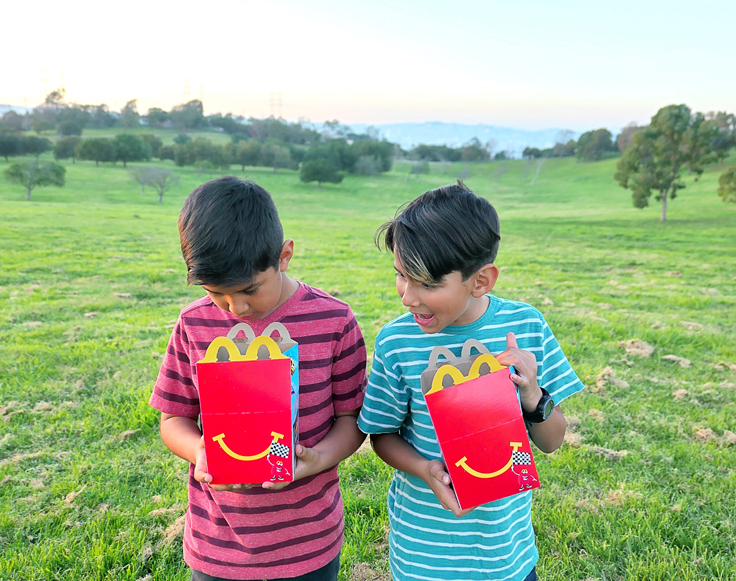 I collaborated with McDonald's to share with you a special happy family moment we enjoy with our boys. I don't know what it is about that famous red Happy Meal box, but the sheer surprised expression my boys always have, is reason enough to continue our tradition of treating them for a job well done at school!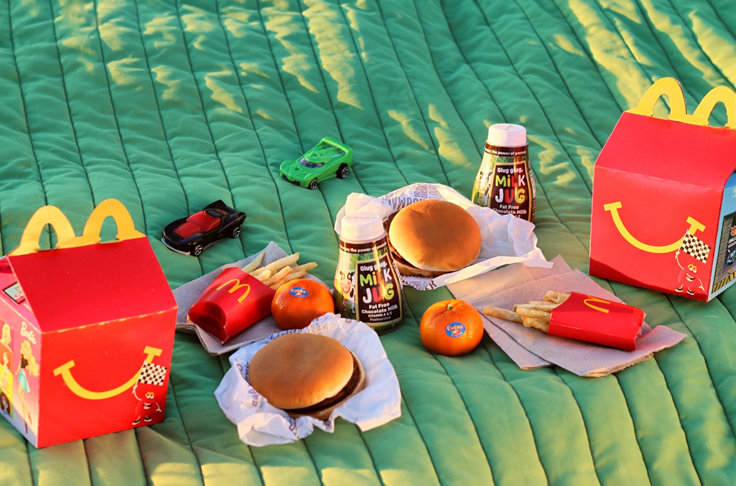 Of course the element of the surprise toy is what draws them to always pick a Happy Meal over any other, but now even more so because now Happy Meal bundles offer the option of fresh fruit choices with Cuties Mandarins with the kid's favorite! Cuties!!

The perfect little mandarin orange!

They were so excited when they found a Cuties in their Happy Meal Box! And honestly, so was I!

So fun watching them race on who can peel the Cuties the fastest! Then it's always the taste test of who has the sweetest. Their competitive nature never seems to escape them!
Hanging out with my boys and enjoying a Happy Meal with them after a long week is a tradition I definitely look forward to.
Happy Meal and Happy Family!
Cheers!