February is here (already!!) and there is nothing I like best than a L.B.D. (Little Black Dress), but with a little twist of course!
If you know me, you know that although I love black, I try my hardest not to wear black clothes when I leave the house. So, I'm really loving the embroidered rose dress trend!
Check out below some of my favorites and the casual chic way I styled my Zara embroidered rose dress.
Happy February…the month of love!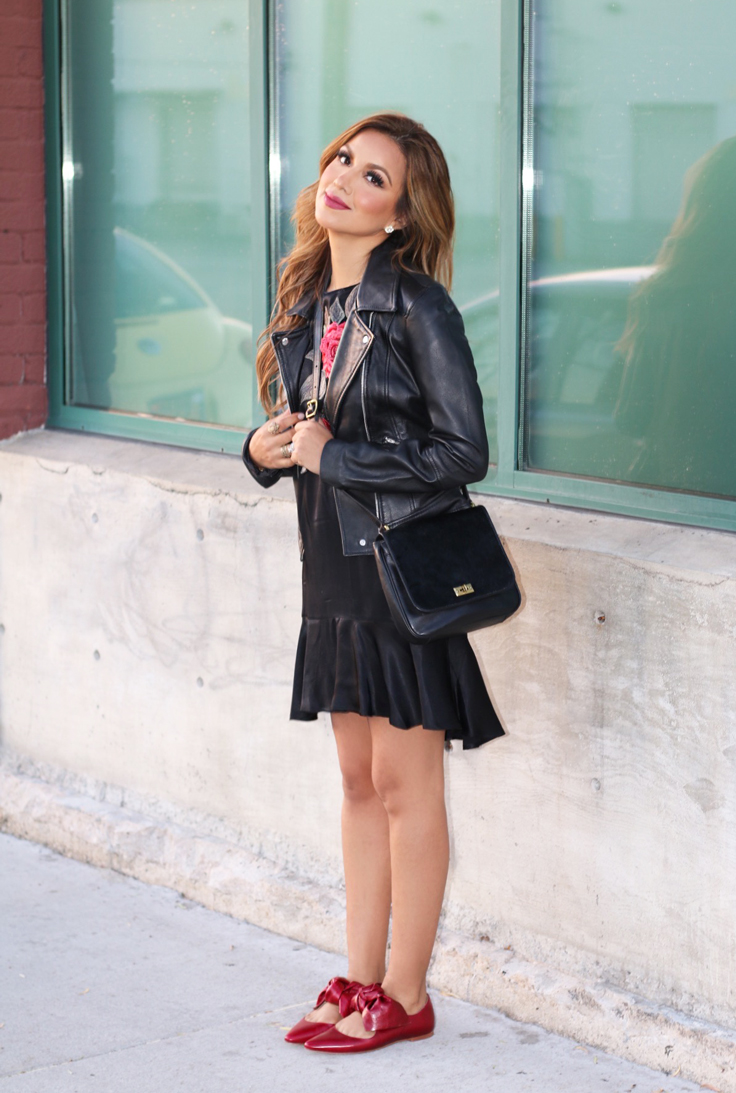 Just love how comfortable and chic this dress is. I can style it more glam or go casual like I did here, pairing it with some flats and a leather jacket. This outfit is so me. Makes me feel so city-cool with the black satin & leather…but the embroidered red rose and red shoes reminds me of my Mexican heritage!
Como La Flor baby!! Love me some Selena!! LOL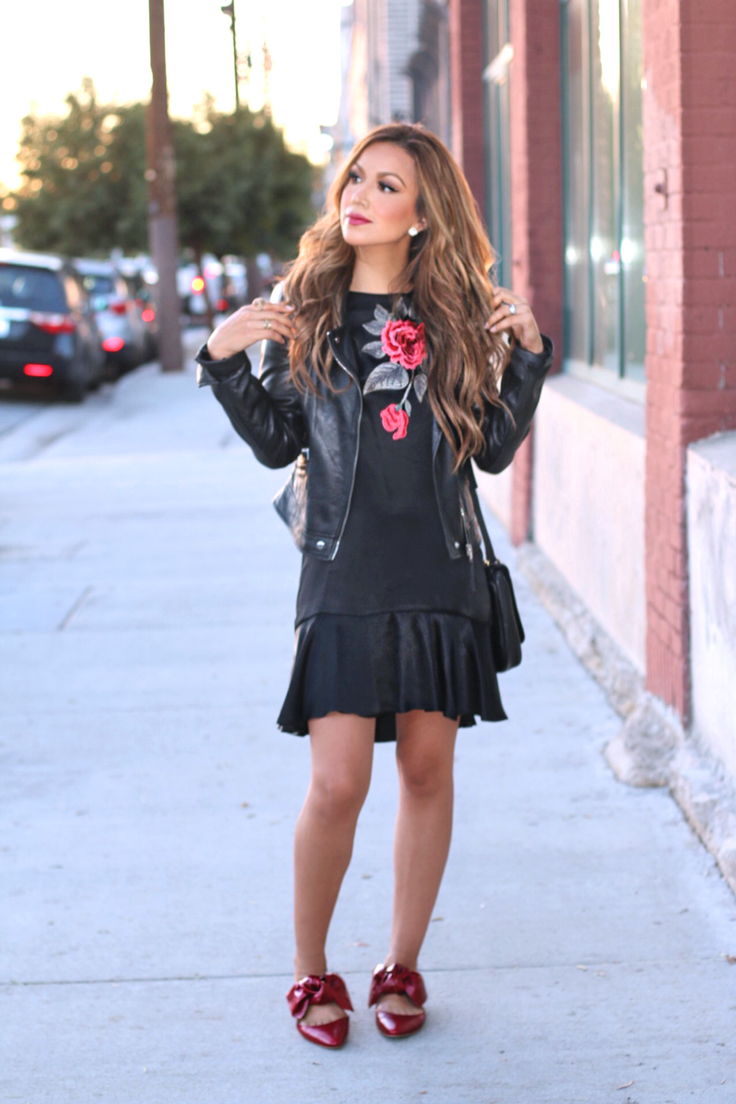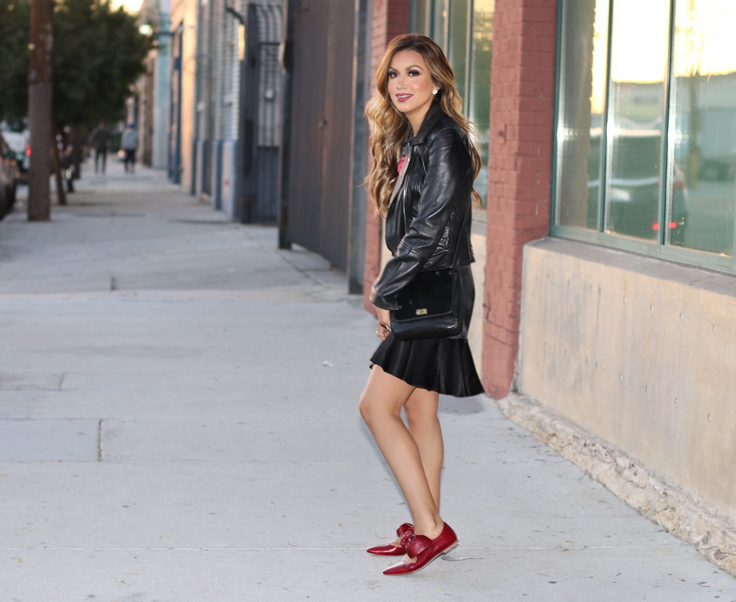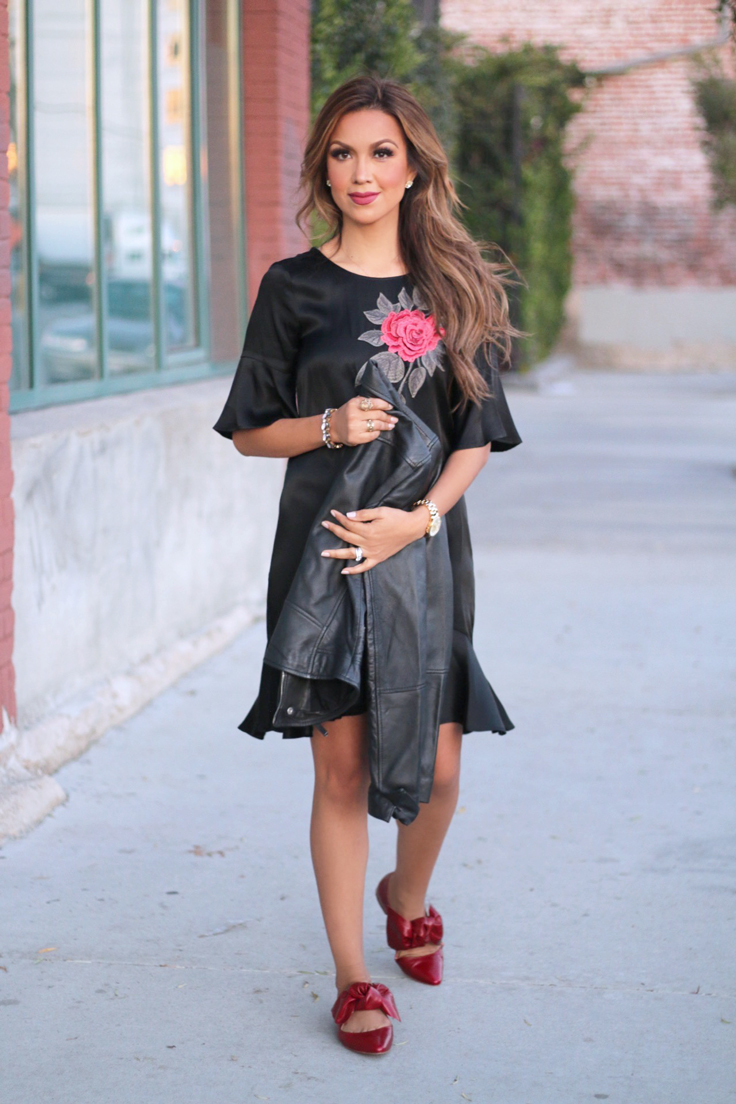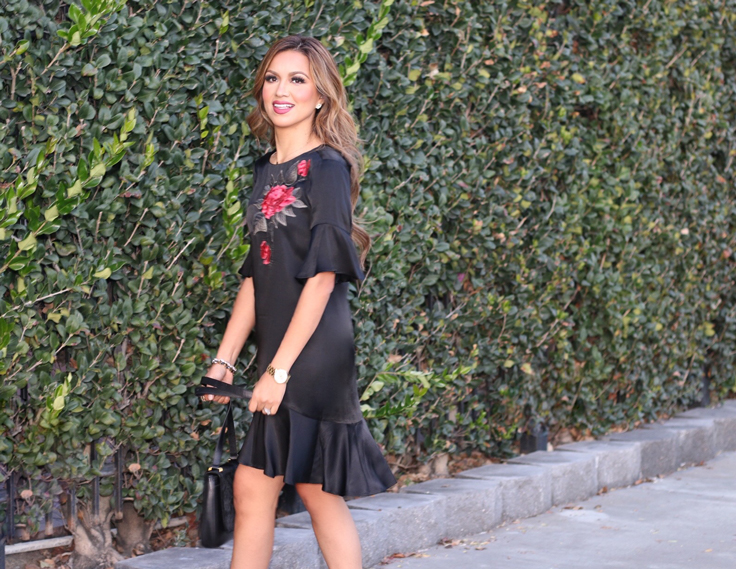 Embroidered Rose Dress: 1. skater lace dress, Express. 2. midi body con dress, Dolce & Gabbana, 3. puff sleeves dress, Zara. 4. shift dress, Nordstrom 5. came midi dress, ASOS. 6. shift dress, ZARA. 7. dot tulle lace, French Connection.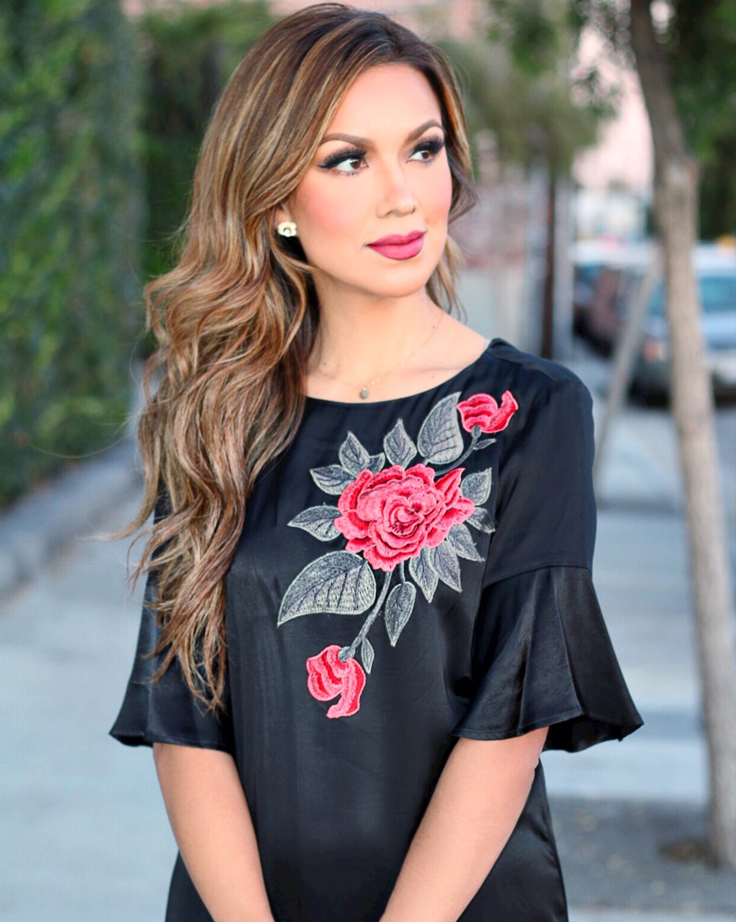 February I got my eye on you!
Date night here we come…
Cheers,