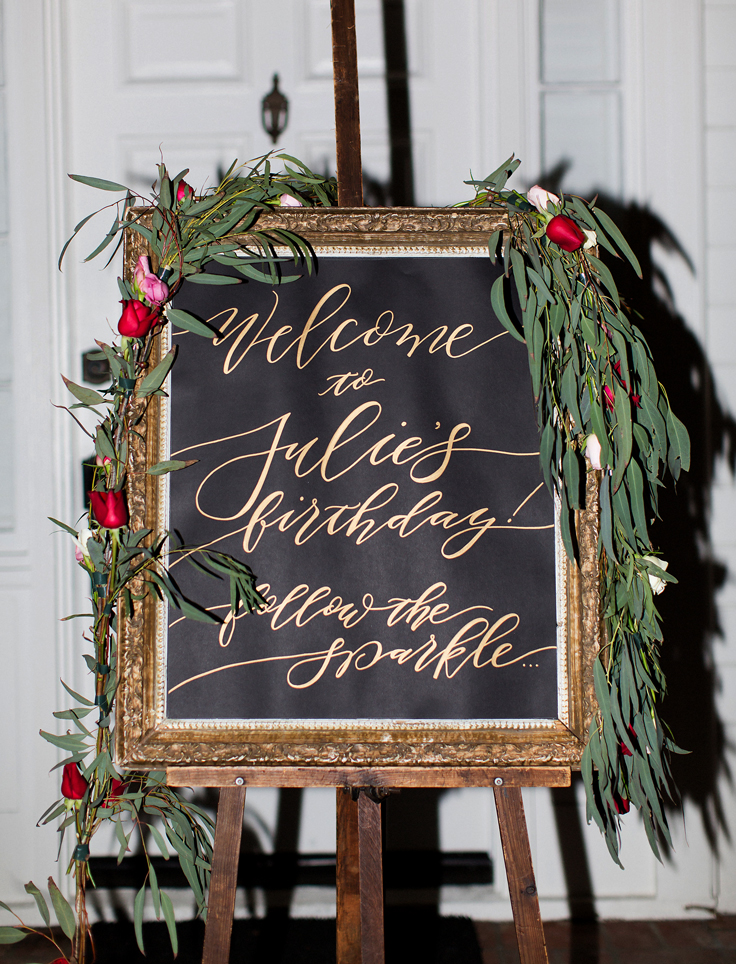 I'm so excited to finally do this post!! (it only took a year! lol) Julie's Birthday Party!! Yay! So in honor of her Birthday month, January,  I just had to do this post!
Julie's birthday falls right after New Years and the holidays are right before that, plus her super hectic & demanding schedule, planning anything for her birthday always creeps up on us really fast! This was no different!
But with the support of everyone we managed to pull a beautiful event for the sweetest girl I know.
My beautiful sister Julie had an epic 30th Birthday Party at the most awesome event venue… Lombardi House, last year. With the help of all our family and friends, as well as the help from our amazing & delicious caterers, Urban Palate, the sweetest luxe candy, Sugarfina, and of course the talented photographers, Katherine, Luke and Esther, we were able to pull this gorgeous event in roughly less than week & half!!
Check out below the amazing images they captured of that beautiful night a year ago! Hope they inspire you and make you smile!
I will have a full list of all the vendors we used for this event for your reference at the end of the post.
The first half of the photos are from Katherine and Luke. And the last half of photos are from Esther. Thank you so much to Julie for giving me the green light to post & share these wonderful images!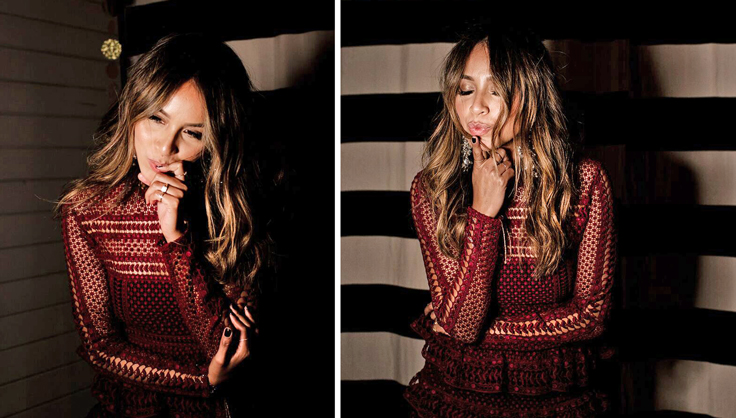 I remember when Julie was born, I was 9 yro. and wondering why mom didn't bring my baby sister home from the hospital. My little sister Julie stayed in the hospital 2 weeks in NICU after she was born, because she was born a couple of weeks premature. So for extra precaution she stayed behind for the docs to keep an eye on her. I guess she was super eager to come out and check out the world around her! She was all good to go and came home before no time, thank goodness! But we soon realized our baby sis was a handful and a half!!
You see, Julie was a screamer. . .a loud, screeching kind of screamer! She screamed/cried a lot when she was a baby, she screamed when she was an infant, she screamed when she was a toddler, she screamed when she was a kid! So growing up she was basically the screaming annoying little sister! Lol.
She is going to kill me for writing this, but it is the truth (sorry Jules! You know I love you!). She would just flat out scream when she wanted something…and since she was the baby of the family, the princess..she did get everything she wanted, all because WE didn't want to hear her scream! LOL! Anyway, Julie is not the screaming baby she once was and now the only thing she screams is her amazing style and positivity!!
Guys, I cannot begin to tell you how extremely proud we are of her and all her accomplishments. She influences so many people, places and things, it is so awesome! I know when I worked at Mattel, she was constantly showing up on our trend boards and mood boards during our creative meetings. It was weird for me to see Julie's street style pictures along with other celebrities like Selena Gomez, Jessica Alba, or JLO! Influencing Barbie's fashion style!! That was pretty amazing to see her inspire the many fashion doll designers I worked with and just made me so proud!
There are so many fun stories I would love to share but too many pictures on this post I want to share too. So I'll share those instead (for now atleast). Hope you love them as much as we did. Although we were exhausted putting this event together, it came out beautiful with the help of everyone. And I couldn't be more proud of all the efforts by a lot of people to make this beautiful celebration come to life for my beautiful sister Jules!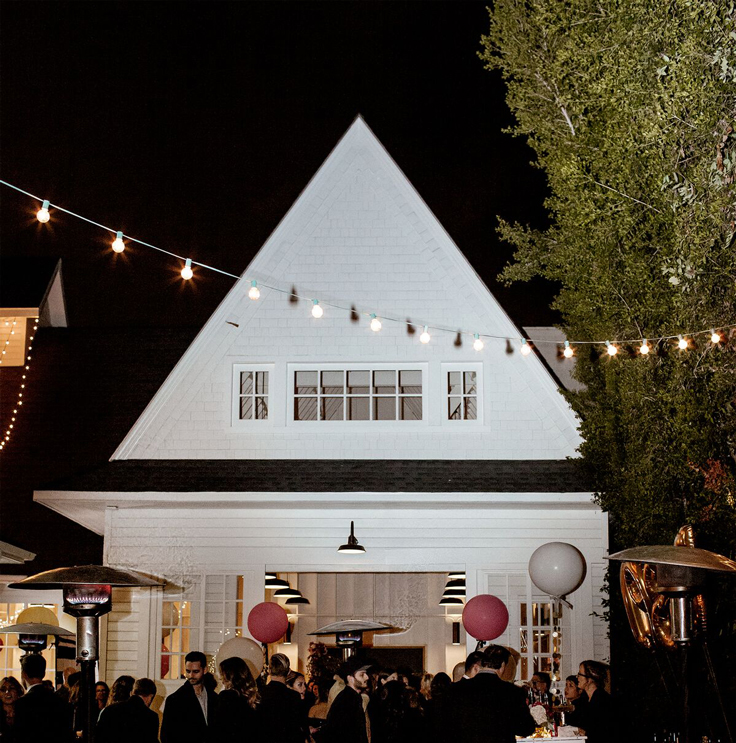 The venue was gorgeous and the staff was sweet & simply first class! Thank you Lombardi House for letting us have this beautiful party here!! Huge fans!!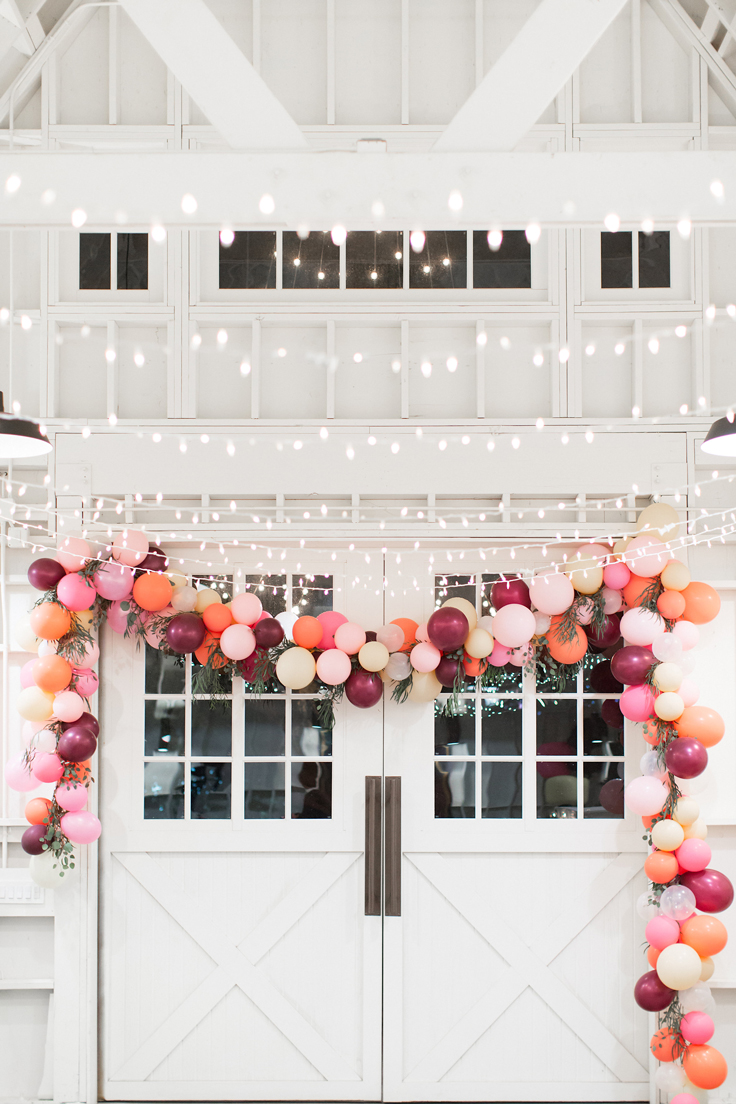 Ahhh!! The balloon garland that our sister Ari created was by far the iconic piece of the evening. Thanks again for all the love on social media, it definitely inspired a lot of balloon garlands out there. So festive and simply stunning with all the greenery. Look forward to posting a quick video on how to make this balloon garland for your events! Stay tuned!
The soft glow of all the twinkling lights that our significant others put up was so pretty and sweet. (Thank you Mucio, Kevin, and Frank!–Glad Frank [Ari's husband] is okay, he fell off the ladder putting up the lights! yikes!)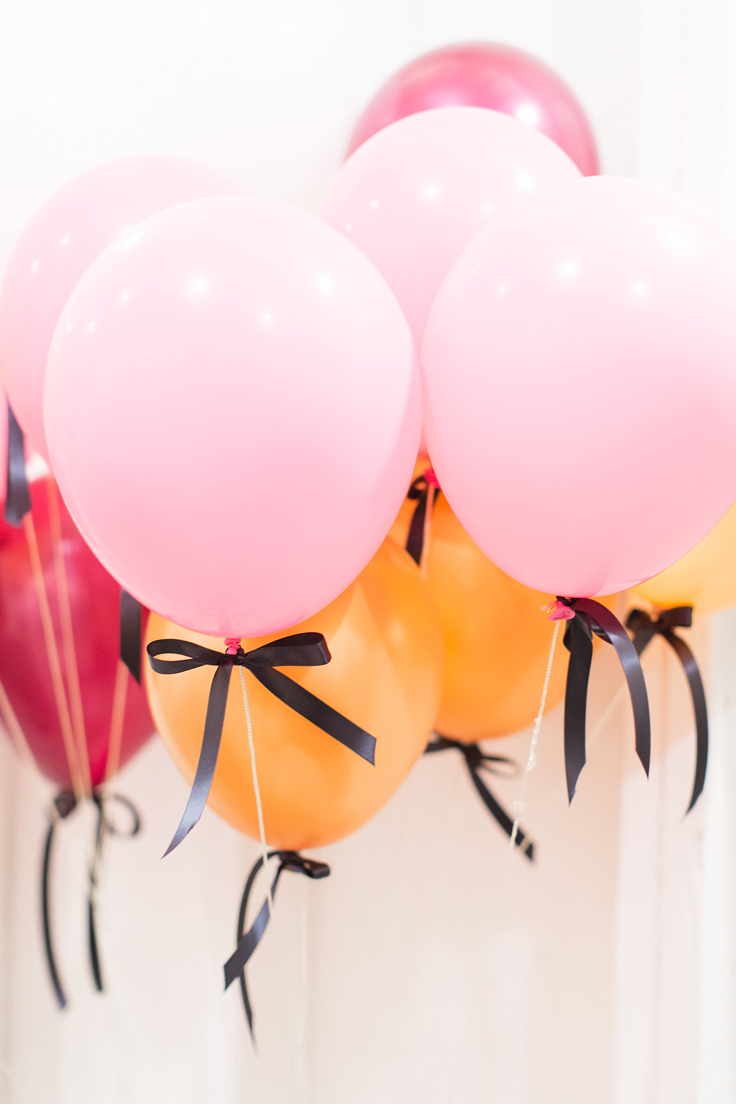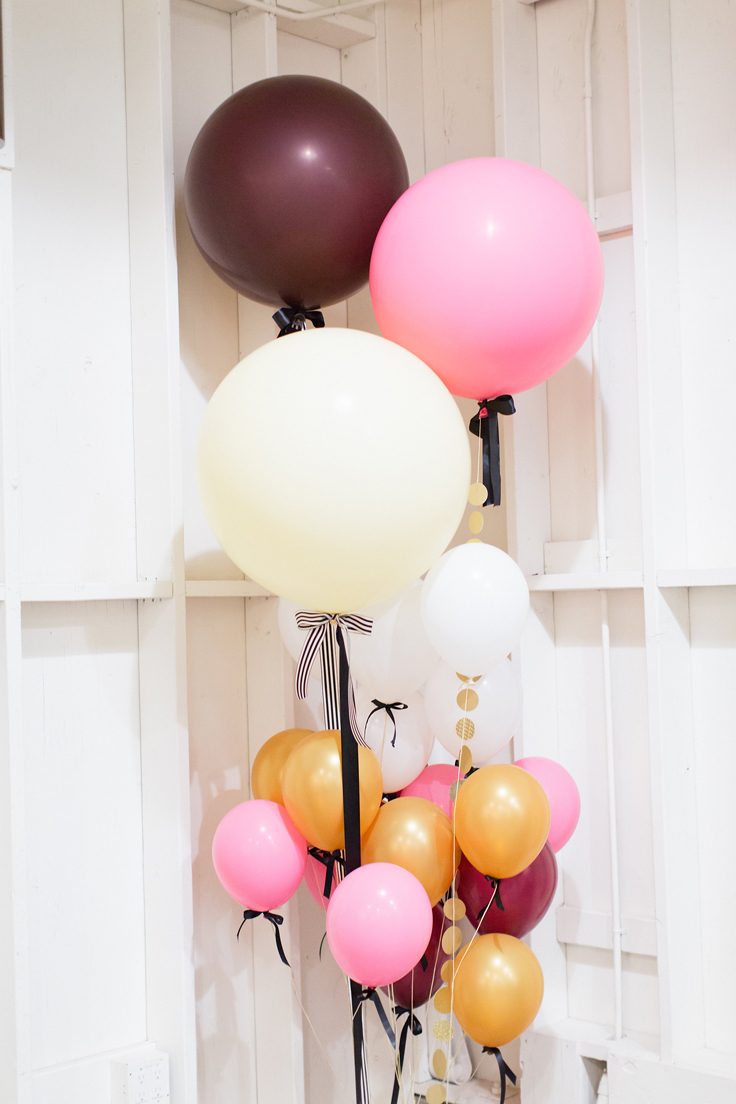 My goodness! Collaborating with Urban Palate was such an amazing experience. I cannot begin to tell you the level of professionalism and commitment to excellence these folks have. If I was getting married with my Mucio again, I would hire them in a heart beat. The most delicious food and the most amazing talented staff.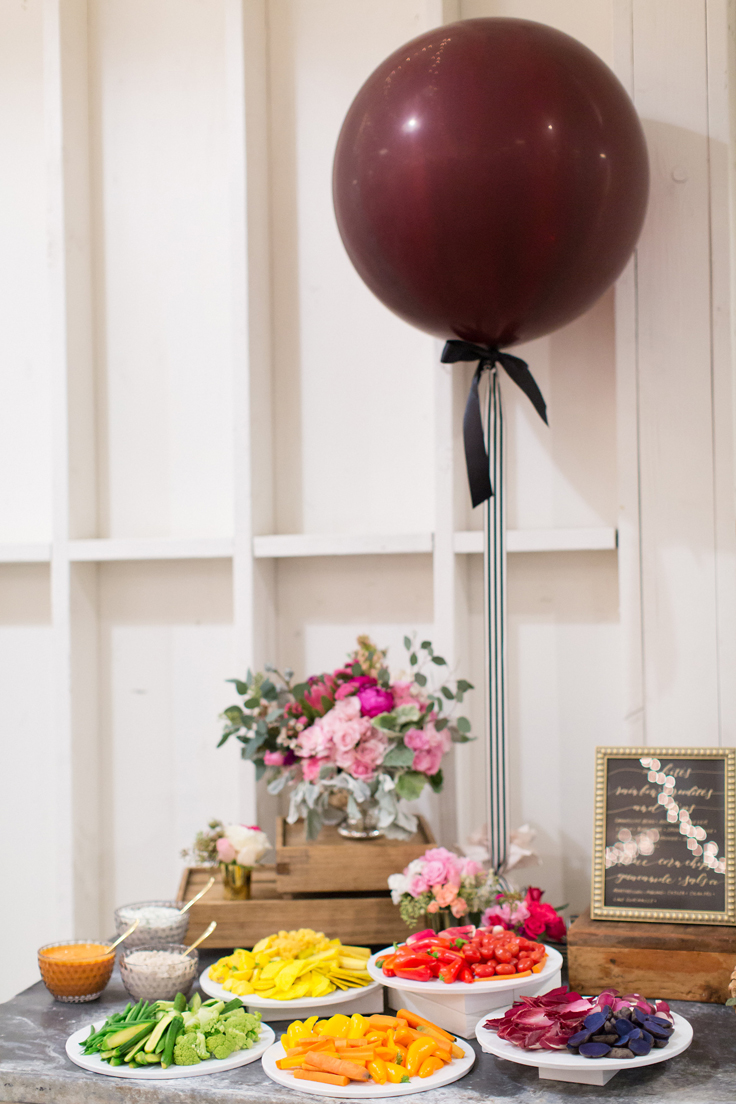 Look at this image! It's everything!! Thank you Geoffrey, Ryan and Wilmarose for everything!! I was in awe of all your brilliant talent and team work. I learned so much from working with you through out that week and watching you in action that evening! Thank you Thank you Thank you!!
Luke and Katherine…the photography is just gorgeous!! So many amazing photos. Cant wait for Julie to post more!!
Thank You!!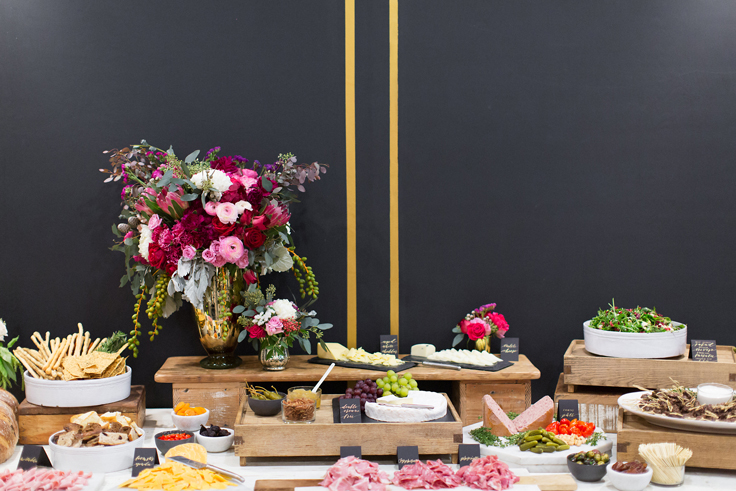 So delicious!
Loved this grand flower arrangement. Julie and I worked on it together, I love how it was captured in this image. So fun!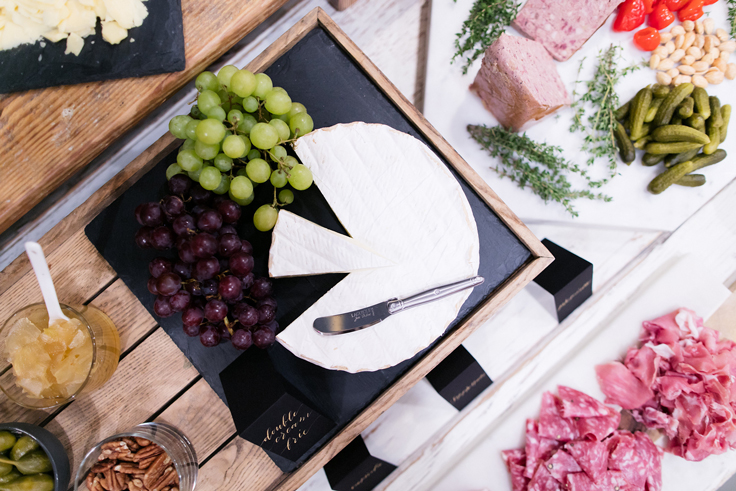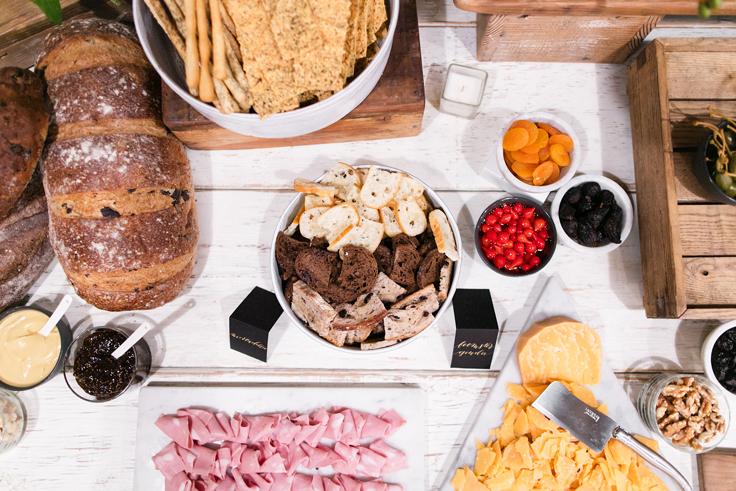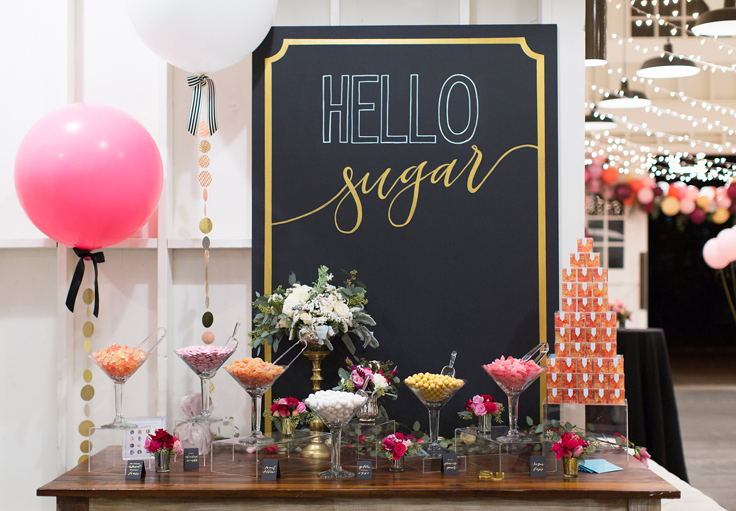 Loved collaborating with our friends at Sugarfina. We love them! Thank you so much for being part of Julie's birthday celebration!
Back in my Barbie Creative Director days at Mattel, I used to work with Rosie (the creator and co-owner of Sugarfina), she was Barbie's Marketing Director at the time. She is one amazing & brilliant gal and I'm so happy to see her vision flourish and be the success it is today. Her story is amazing, check it out here. To me it's the perfect example of how the doors will open when you follow your heart.
In the meantime, can you pass some champagne gummy bears!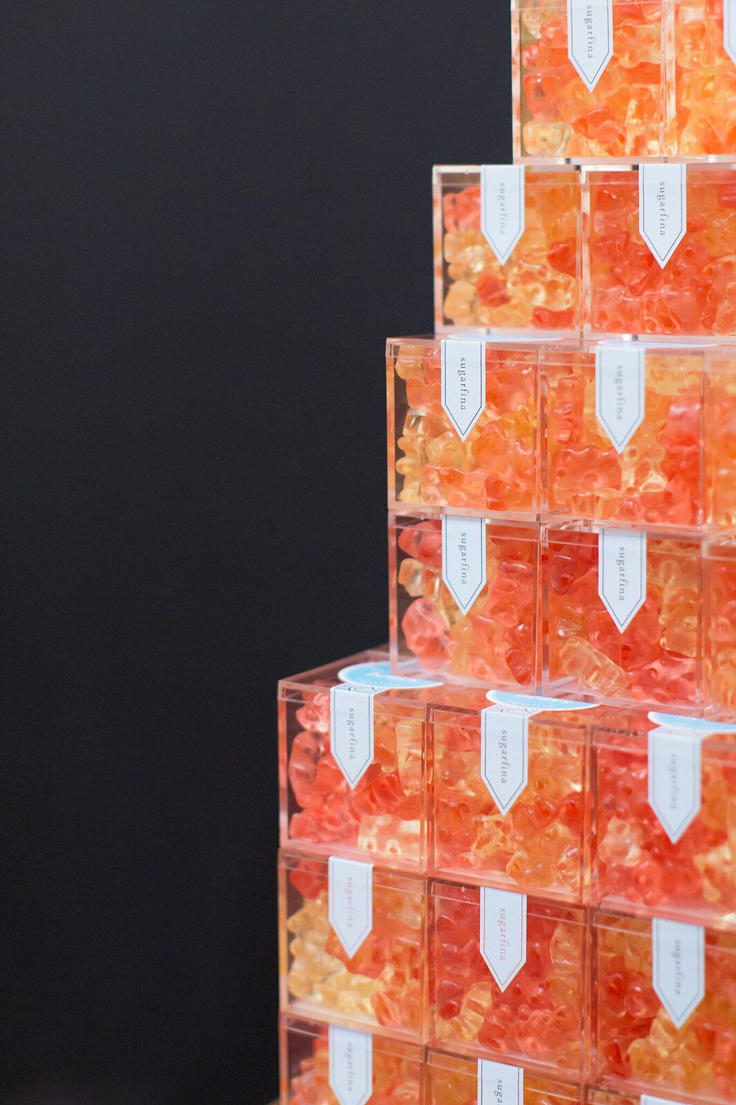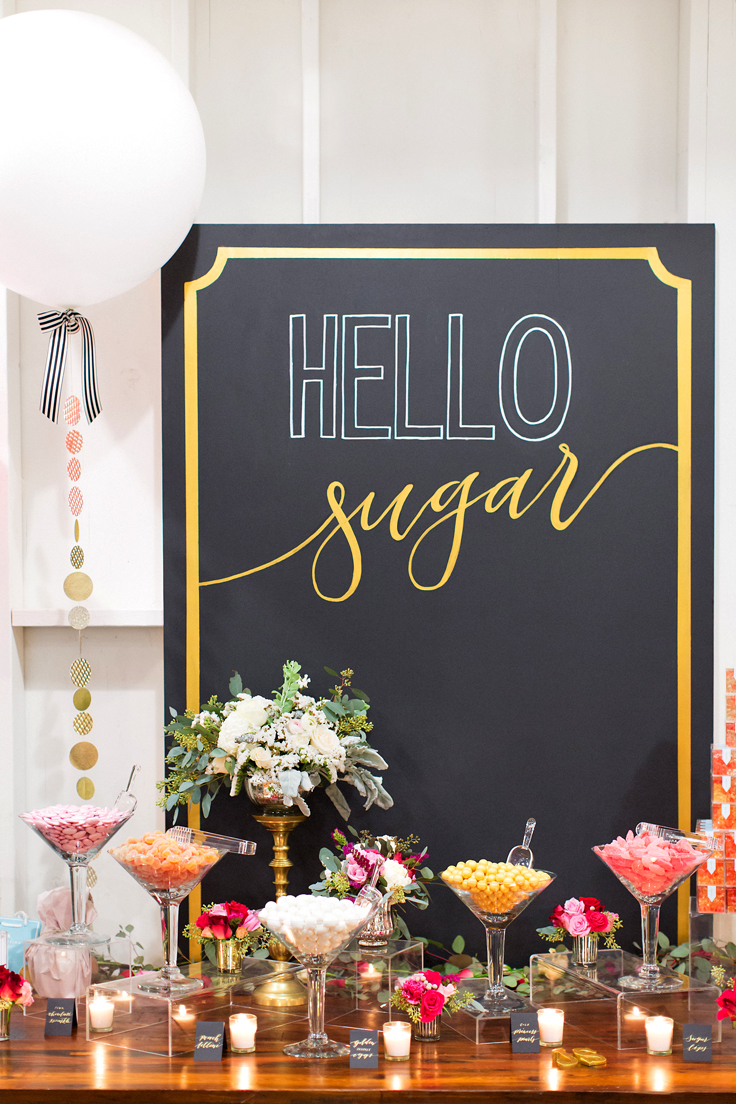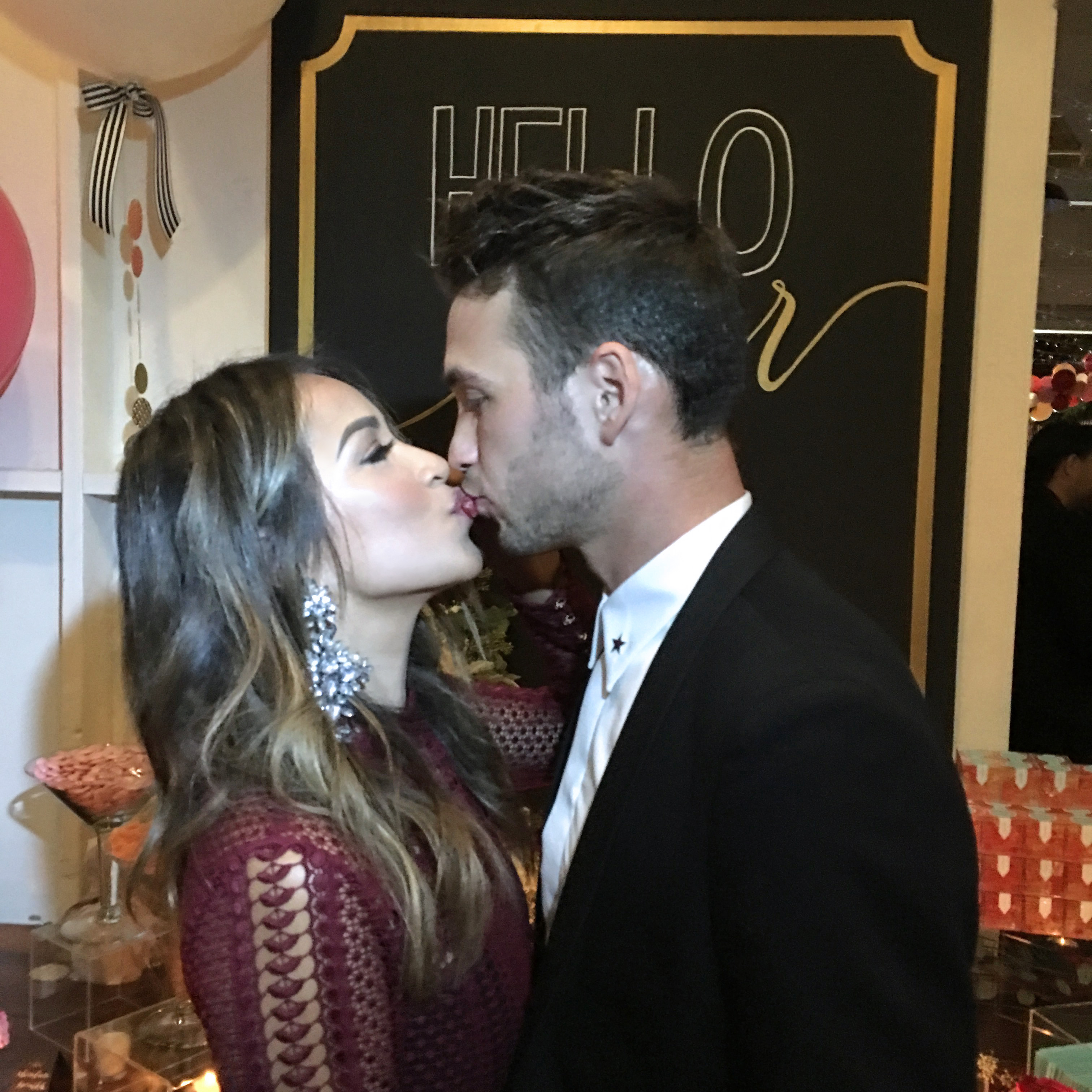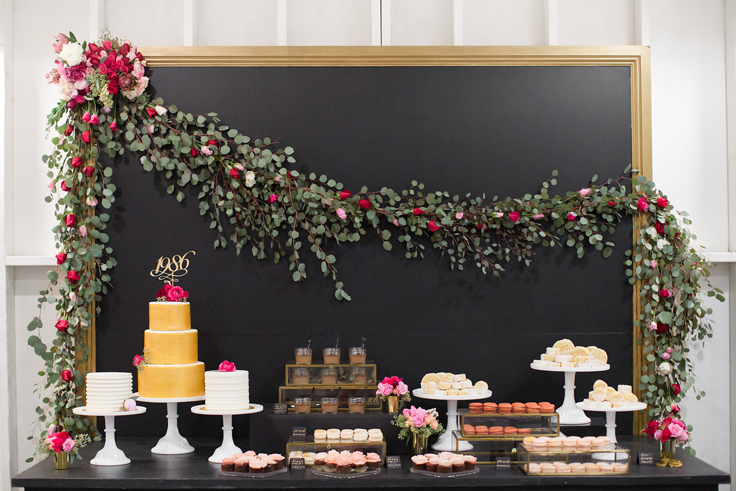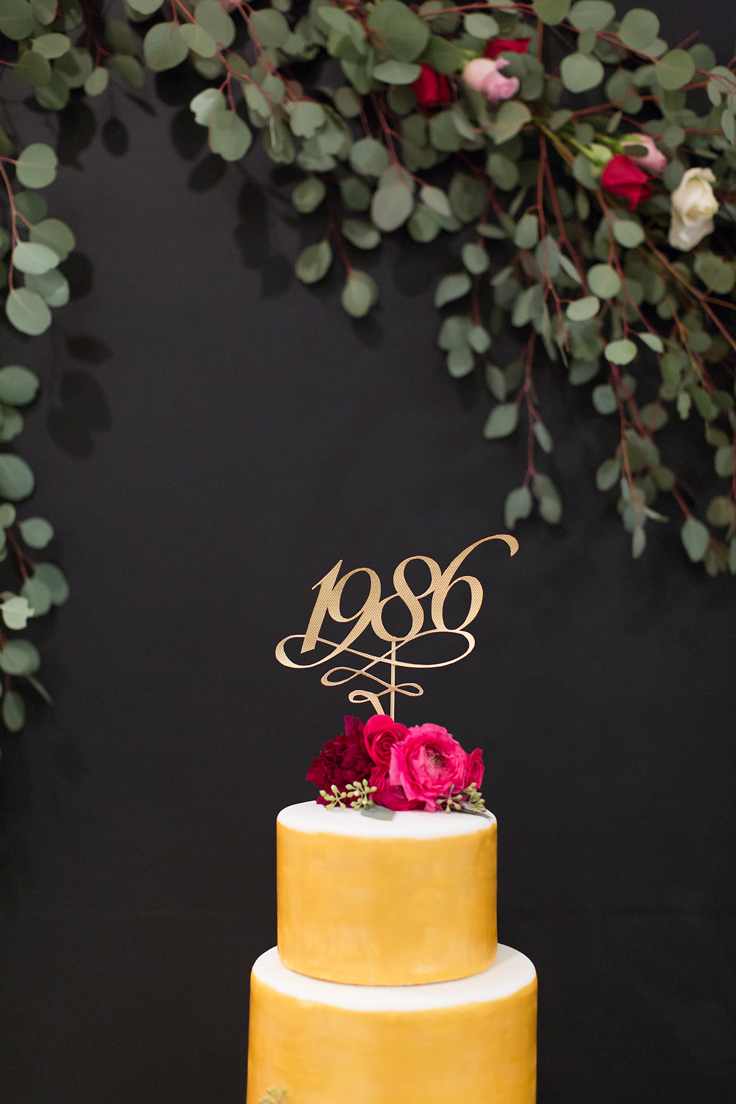 These macaroons were a dream! I'm not a huge fan of macaroons, but these tasted like if heaven was made out of ice cream! I do not lie! Scootabaker rocks!! Thank you!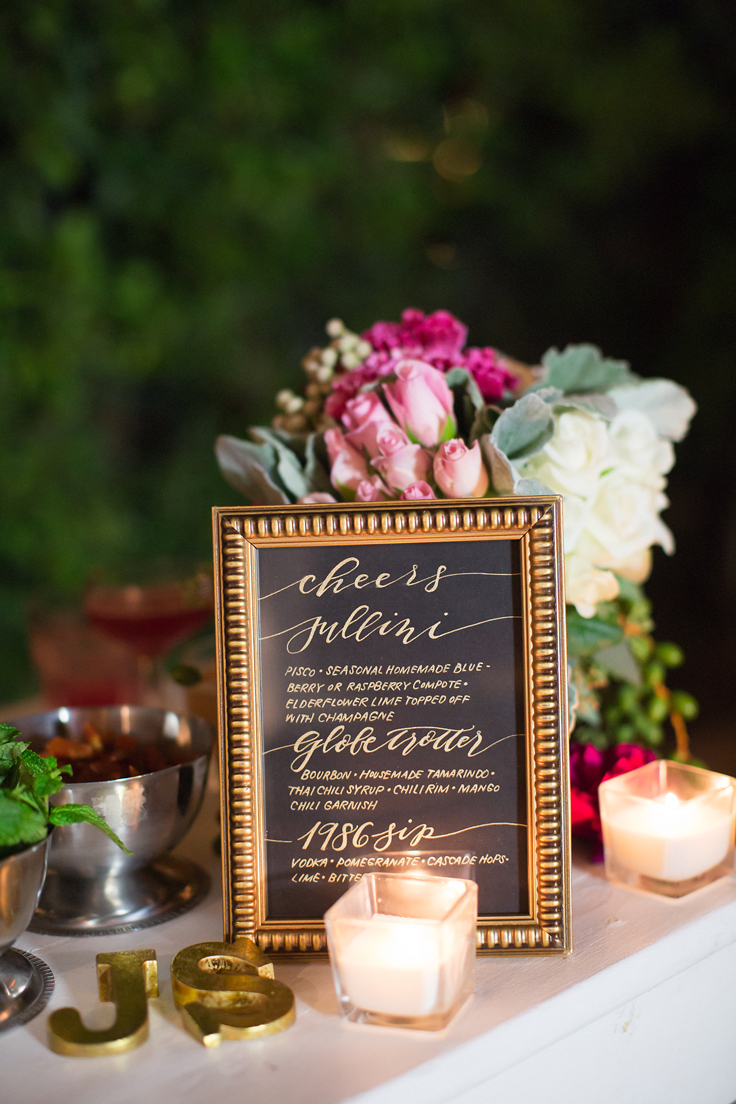 Calligraphy was beyond on-point! Thank you Wilmarose for the recommendation! Jane, from Red Letter Day  created some spectacular typography for us. All the signage, menus and the writing on the background that said HELLO Sugar was created by this talented lady!
Thank you Jane!!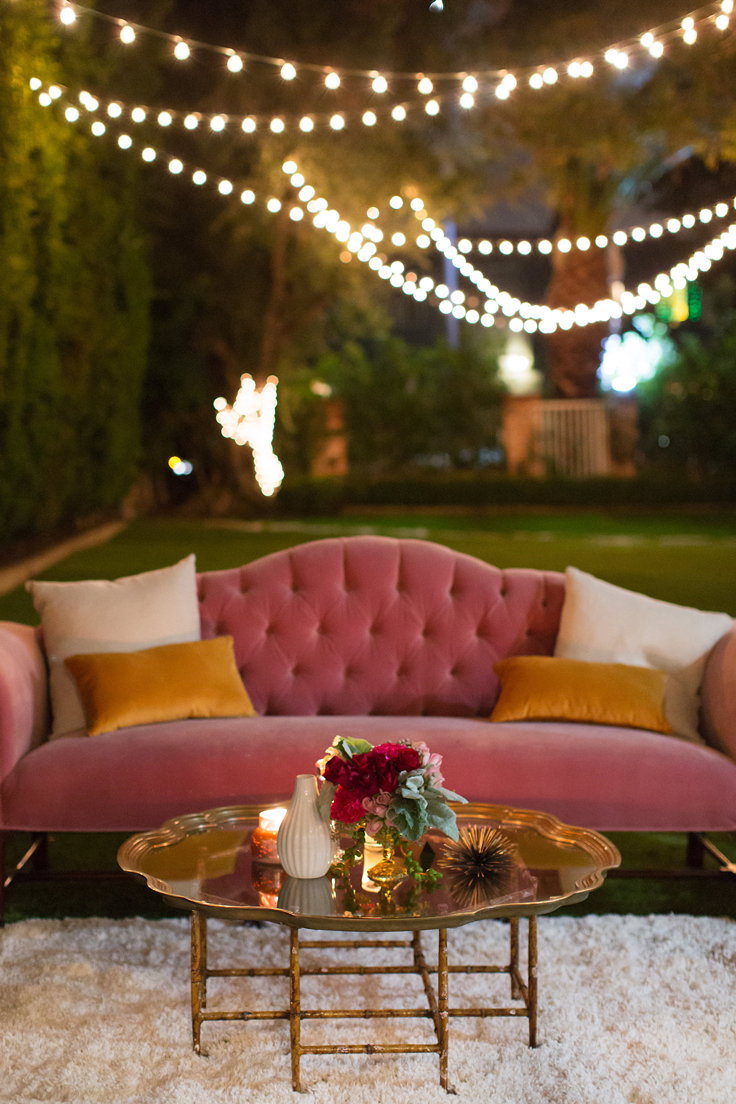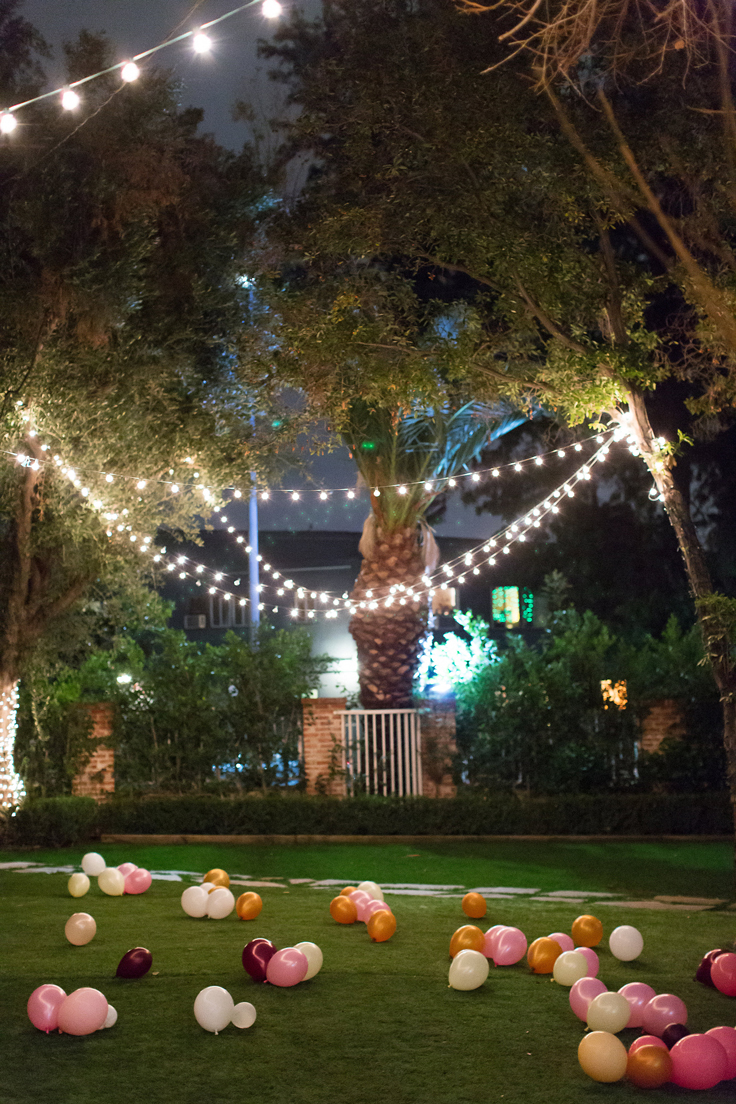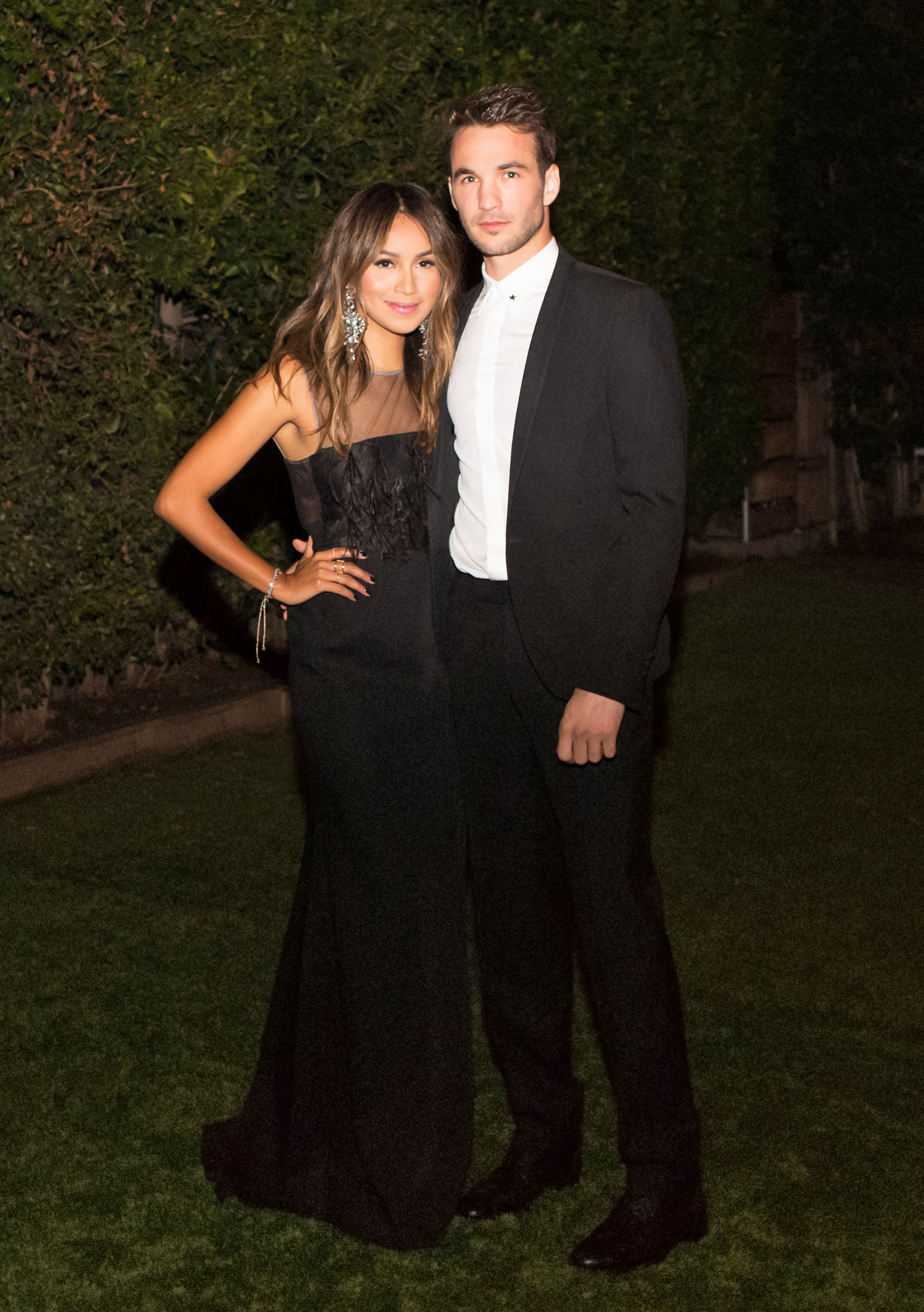 Gorgeous Couple!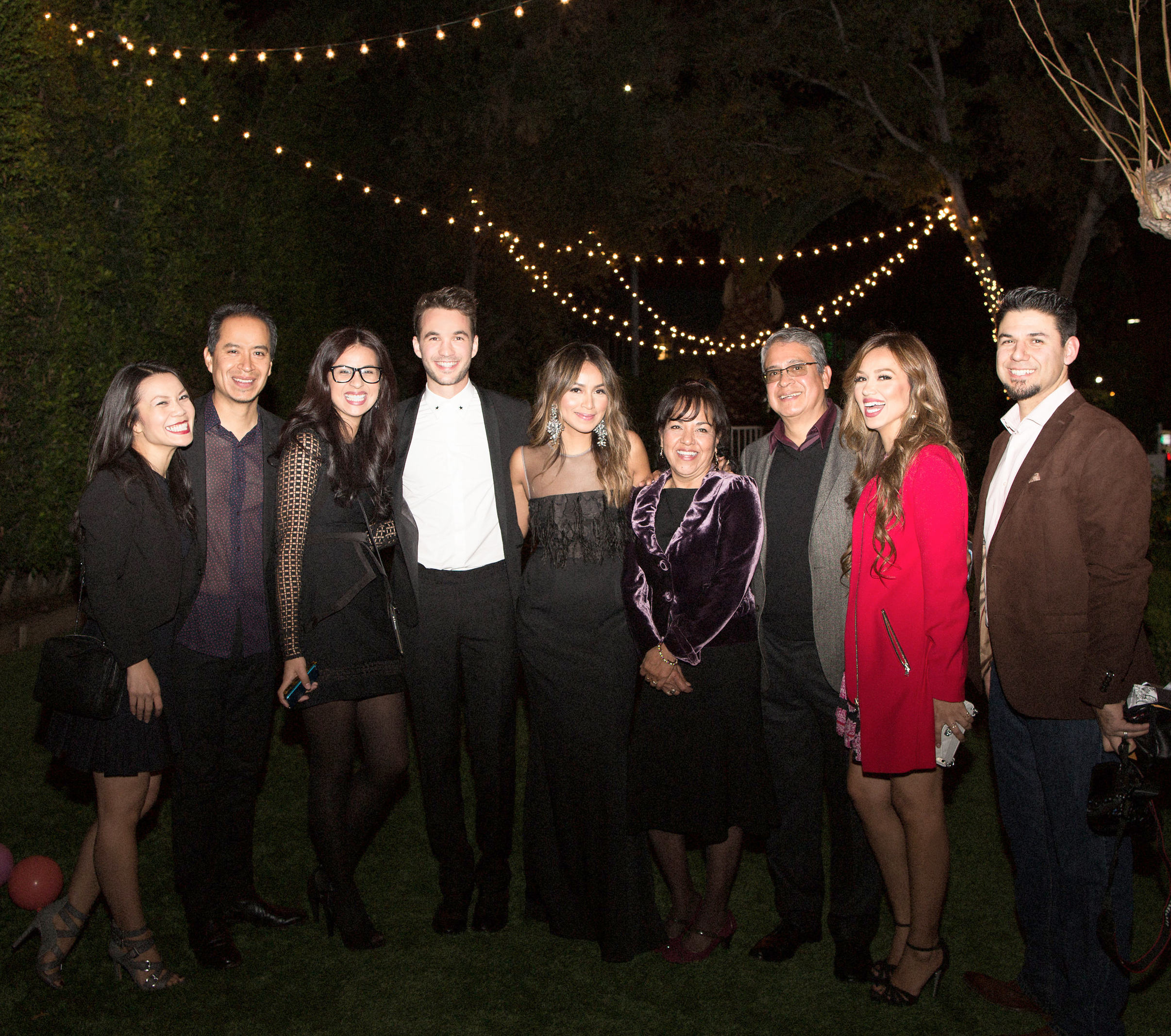 The FamBam!!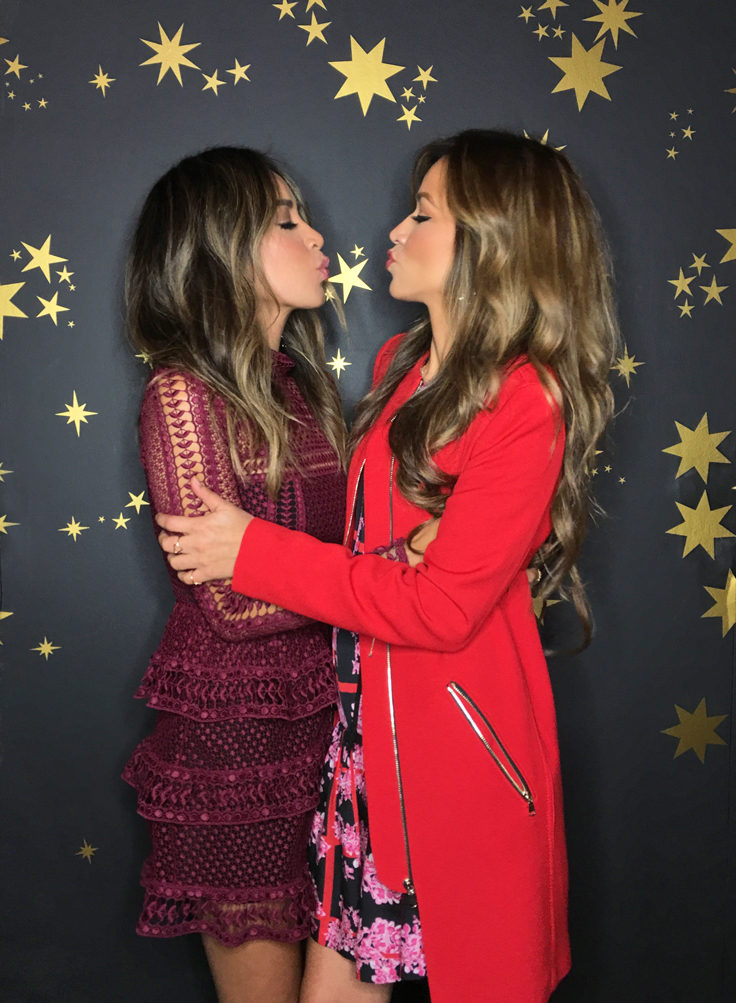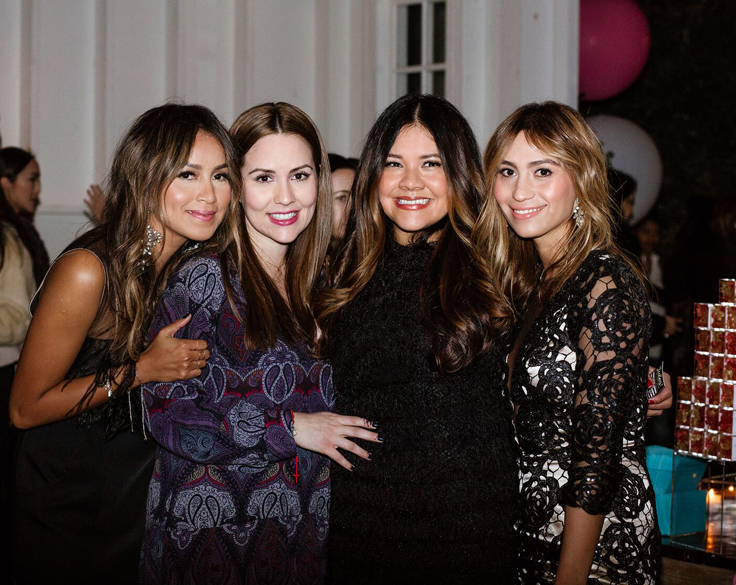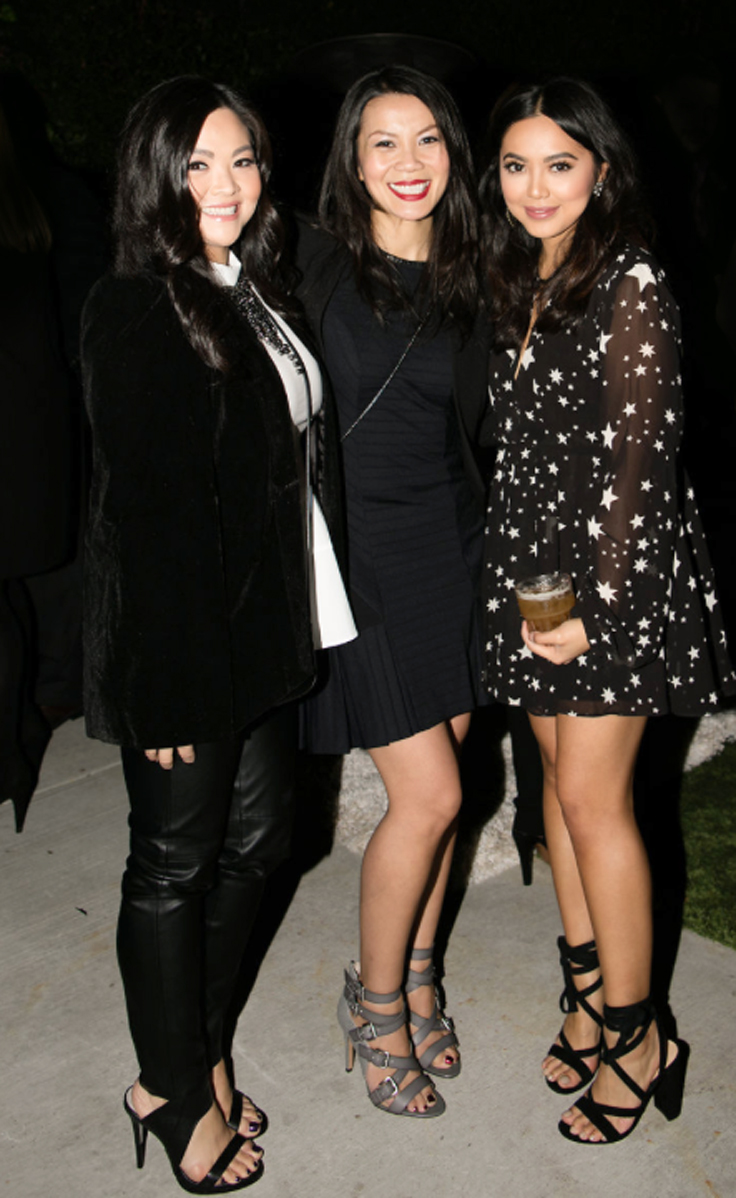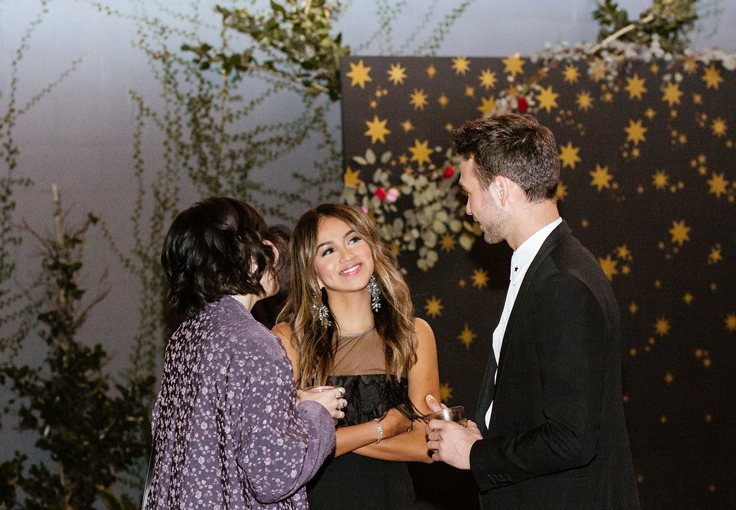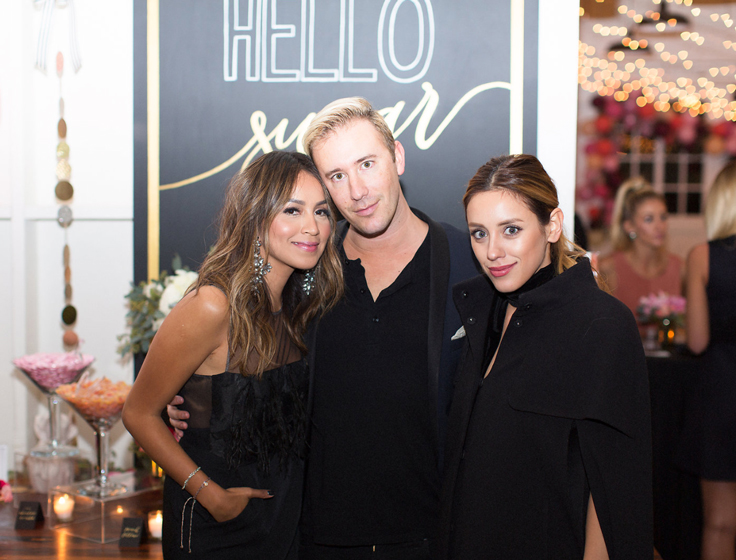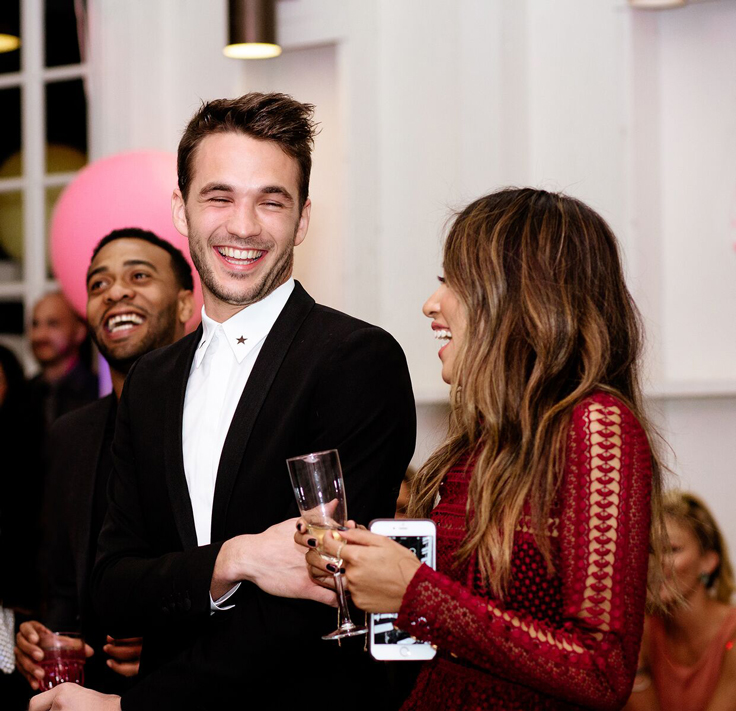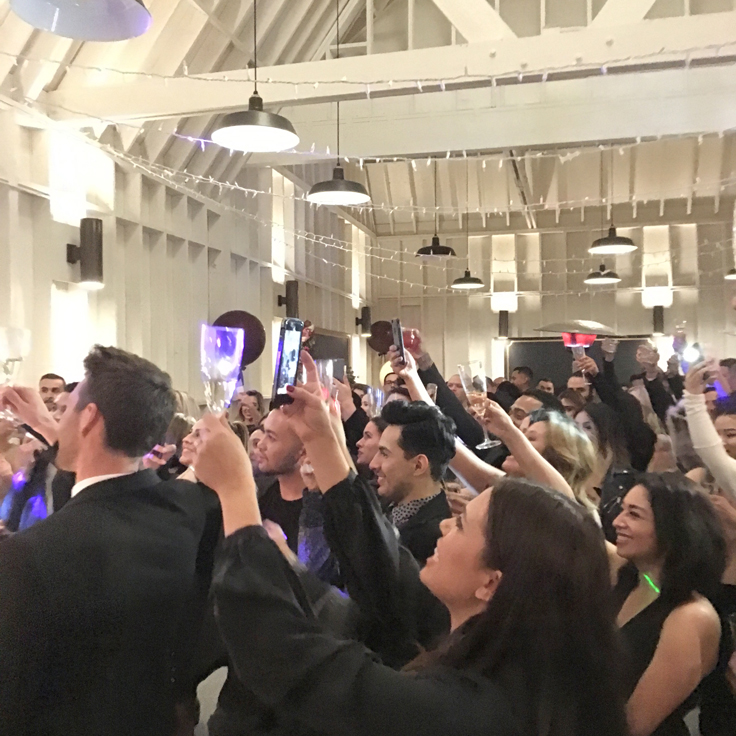 Cheers to the Birthday Girl!!
HAPPIEST OF BIRTHDAYS JULES!!!
It is an honor to witness all your dreams come true right before our eyes! May God continue to bless you and Kev.
We love you!!❤️Cheers!!
*** *** *** *** ***
I want to give a very special thank you to our sister, Ari, who helped with everything, while juggling her full-time job and full-time mommy duties! Plus designed & created the amazing balloon garland that a lot of you loved so much and we got so much love in social media. She is one amazing & talented designer. I'm happy to report that she is now finally on Instagram!! So go and follow her (@ari.sari.loves), you'll love all the super cute and family stuff she posts. She told me not to announce it (oops!) But I can't help myself, I'm so happy she has joined the Instagram community! Now if I can only get her to go public…hmmm. bare with me. I gotta start a hashtag on that stat!. lol
Also want to thank April, without your help all the details would of not happen. Thank you thank you for taking the time to help us and make this event a success. Words cannot express how grateful we are that you are so generous with your time and helping us out. Thank you lovely lady! Its always a joy to have you around!
Another huge thank you goes out to Julie's man, Kevin! Wow! What a dedicated fella! He helped us with everything! He helped create all the flower garlands and flower arrangements, plus all the set up! So so happy my sister is with such a wonderful, classy guy that will always take care of her and be there for her! I'm beyond happy to see them together and see my sister the happiest I've ever seen her in the 30 years I've known her. Thanks Kev, you are the best!!
And of course big-big shout out to my husband Mucio, for ALWAYS being there for every little and big thing we ever need. Building all of the big props and all the heavy lifting, thank you!! He is the most amazing human being I know and I just couldn't imagine life without him. He just makes everything better, everything. Thank you Love for all your help, all of it was possible because of you!
Look forward to sharing our next happy event for more fun, inspiration and ideas!
Cheers!!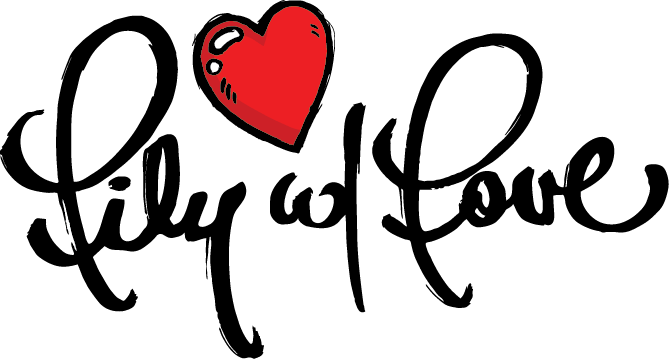 Here is a list of all the wonderful vendors and companies we had at Julie's Birthday party.
Venue: Lombardi House
Catering: Urban Palate
Bar: Sip.
Luxe Candy: Sugarfina
Sweets: ScootaBaker
Furniture Rentals: Found Rentals
Party Rentals: Sir Michaels Rentals
Calligraphy: Red Letter Day
Photography: Lukas Griffin
Photography: Katherine Rose
Photography: Esther Lee