The holidays continue and with so much going on I take short-cuts anywhere I can, especially when it comes to my hair. Lucky for me, I've partnered up with Dove for the Dove Hair #SkipAWash challenge!
This is an easy challenge for me, since I normally do skip a wash, especially when I have an event coming up. Because creating a stylized hair look for an event is best styled when hair is not so squeaky clean. Hence why I'm loving Dove Hair's new dry shampoo! It smells SO good and it also Detoxes and Purifies, plus my hair smells great!
Check out below my super simple, classic holiday hair look, with the help of Dove Hair Dry Shampoo.
Make sure you shake the bottle before spraying.
I like to spray along the roots at the top of my hair for lift and inside the bottom of my hair, for it to smell divine when my husband nuzzles in for a hug!
I do a simple half ponytail, inverting it for a soft twist and comb/brush out as many hair flyaways.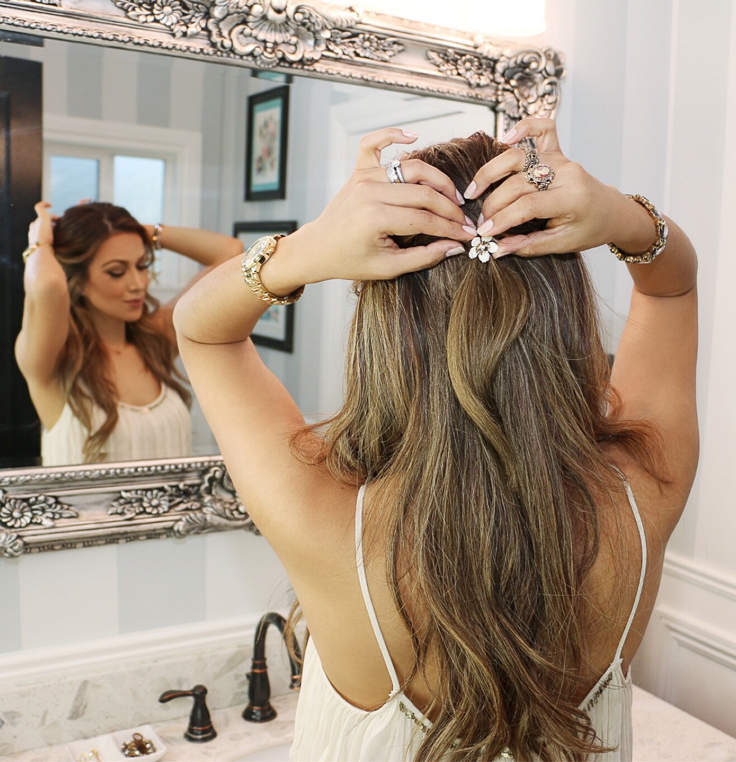 Finish off with a sparkly hair accessory for a polished look.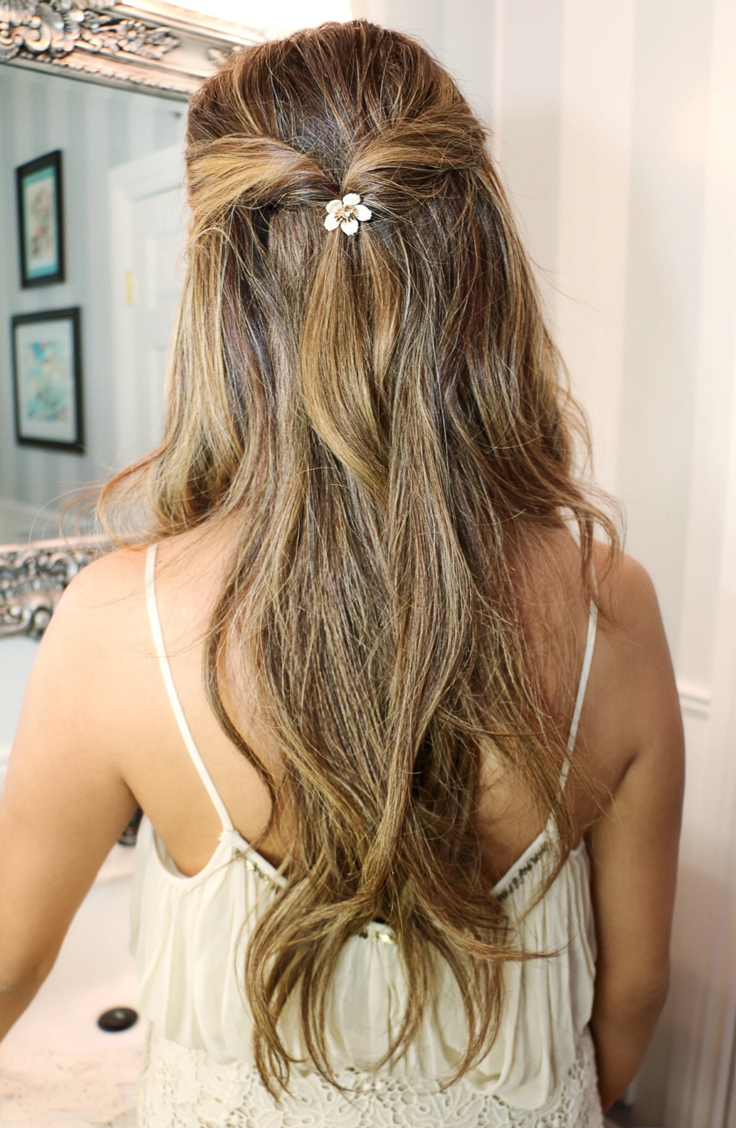 Voila! You would never know I had messy hair a few hours before this!
Final touches for a fun night out and celebrate the beginning of a new year!
One more spray before stepping out the door!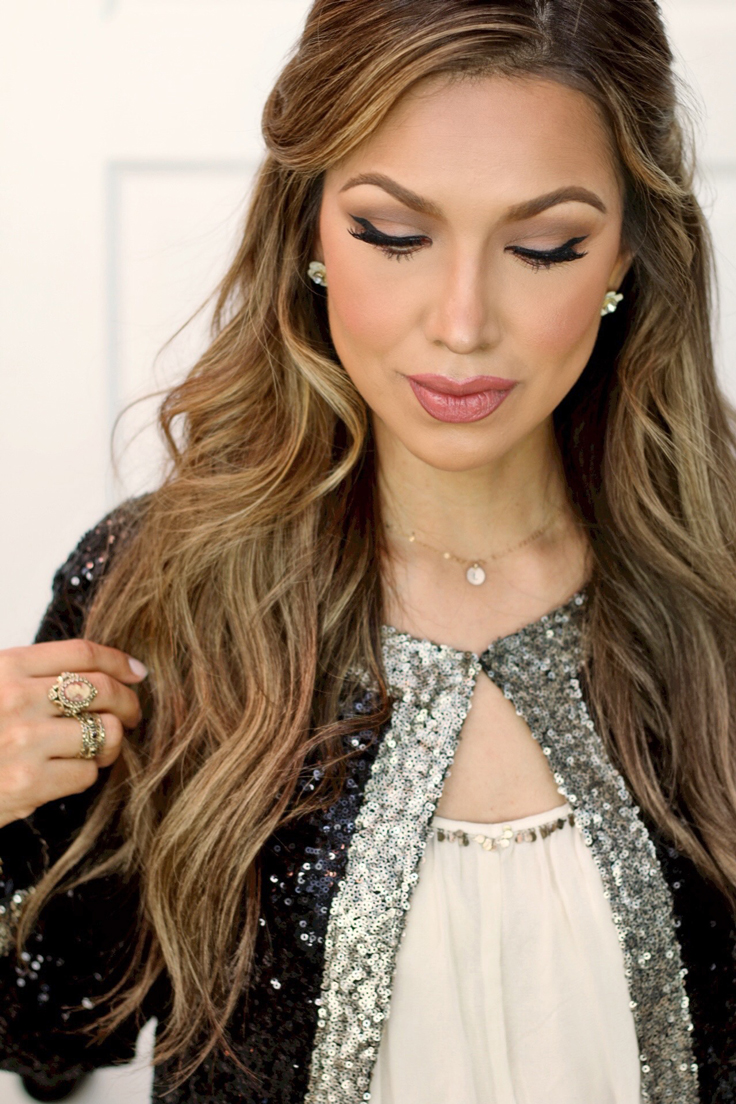 Sparkly cardigan, check! Sparkly hair, check!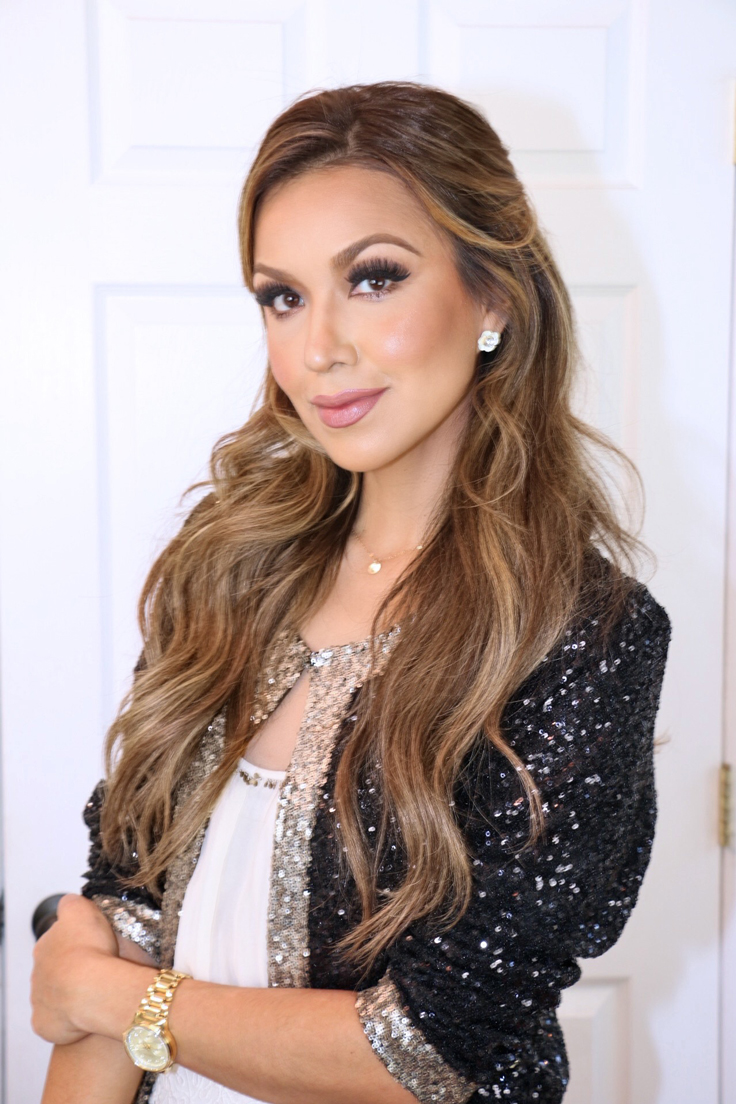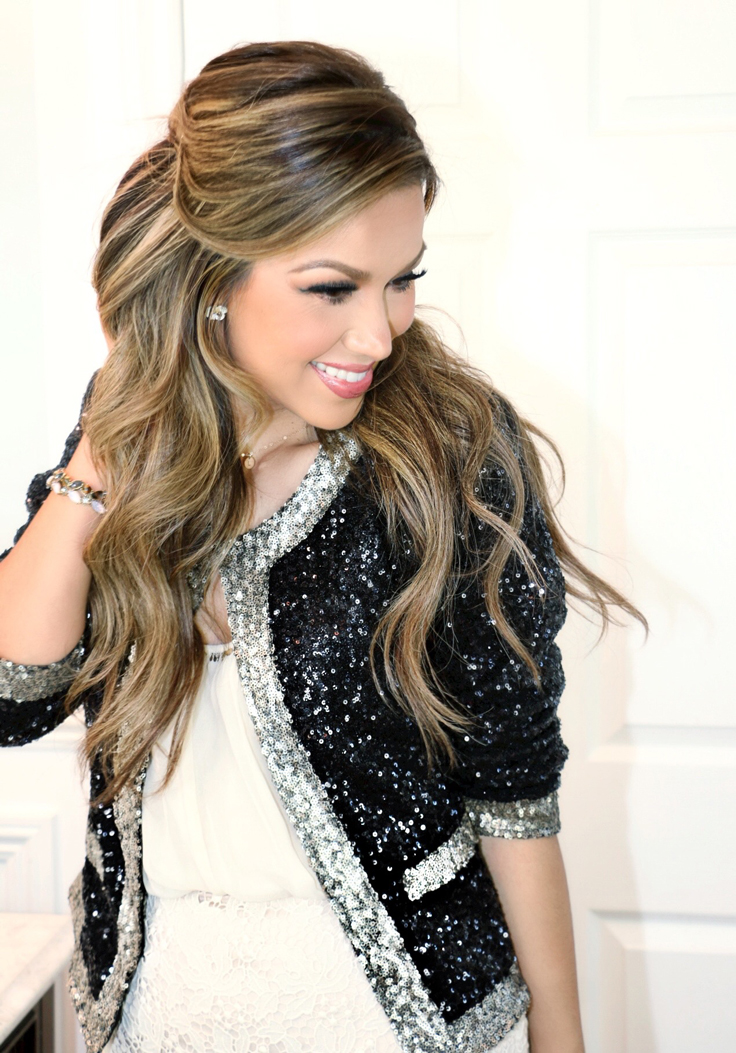 Out the door feeling fresh and confident with my refreshed hair! I dare you to take the Skip-A-Wash challenge! You are truly going to love it as much as I do!
Happy Holidays and Happy Hair!!
Cheers!