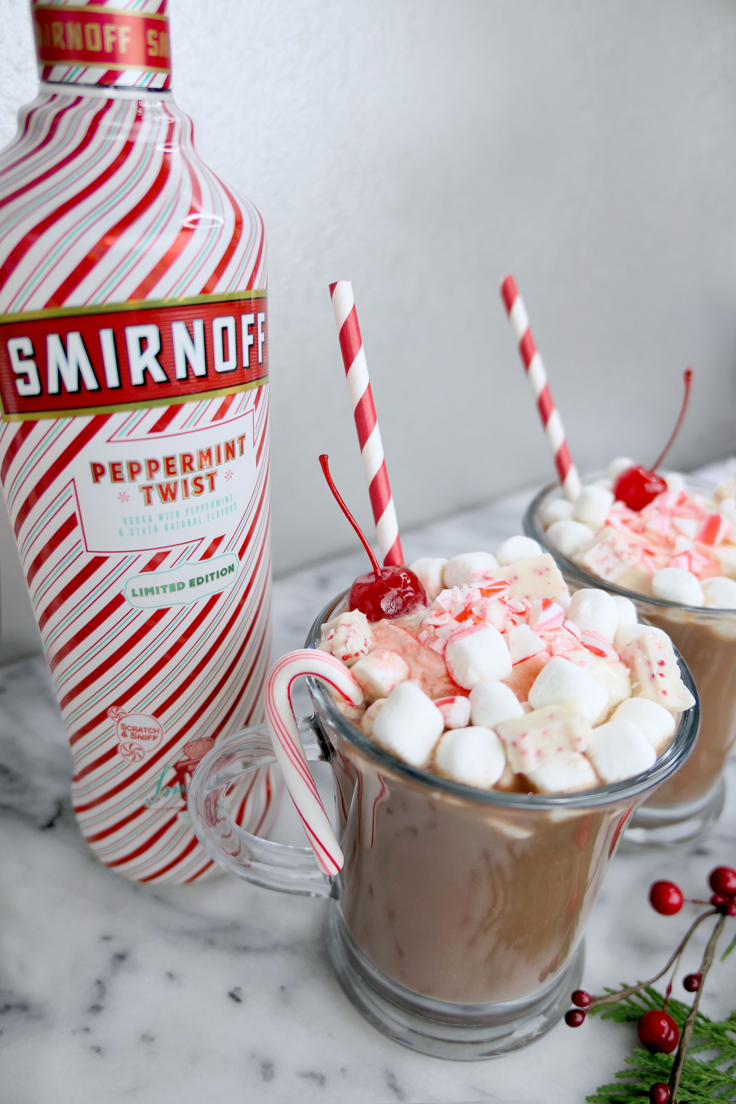 One of our favorite winter season traditions is to drink hot chocolate of course! Nothing like a warm cup of the sweet chocolaty goodness on a chilly afternoon. Now my friends and I can enjoy this cold-weather classic for the holidays…with a twist!  Smirnoff Peppermint Twist adds the perfect minty freshness to a hot cup of cocoa. Plus we added all the sweet toppings for a deliciously fun drink! Smirnoff Peppermint Twist Hot Chocolate!! Yum!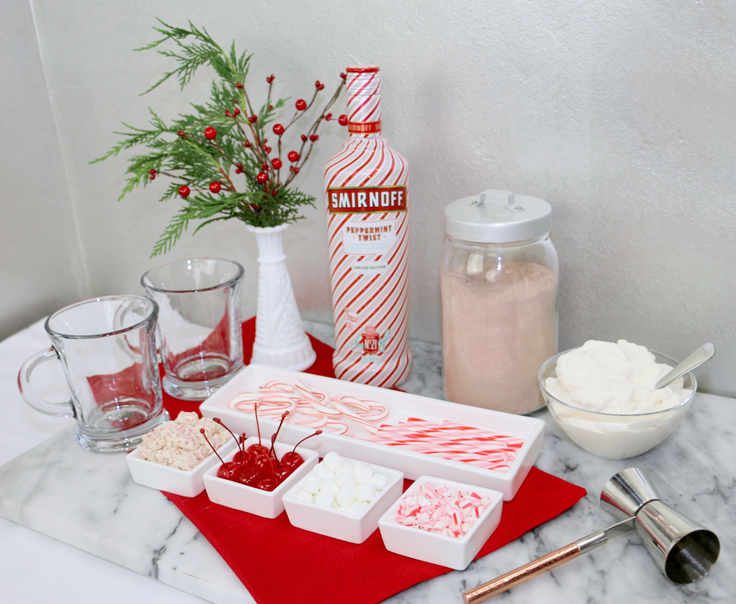 What you'll need:
• 1.5 oz. Smirnoff Peppermint Twist
• Hot Chocolate Mix (your favorite mix)
• Whipped Cream (homemade is my preference, but store bought is fine too)
• Various toppings: crushed peppermints, mini marshmallows, cherries, peppermint chocolate, candy canes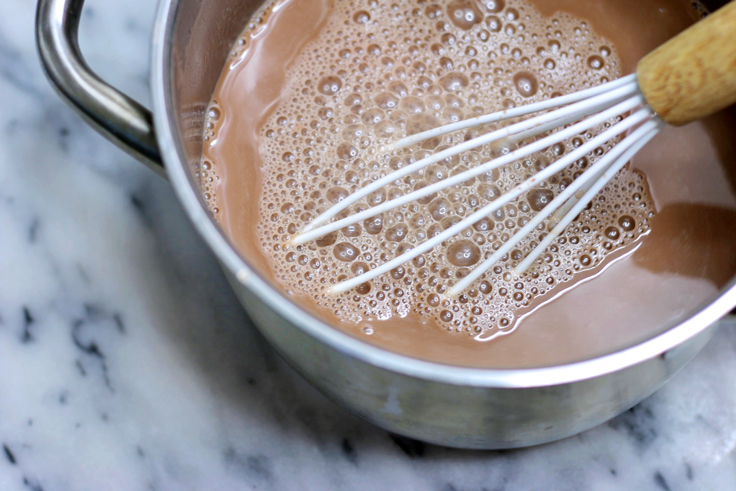 Follow your favorite hot chocolate mix's instructions for preparing this hot drink. I usually add a little extra chocolate for additional richness. Whisk thoroughly until frothy and smooth.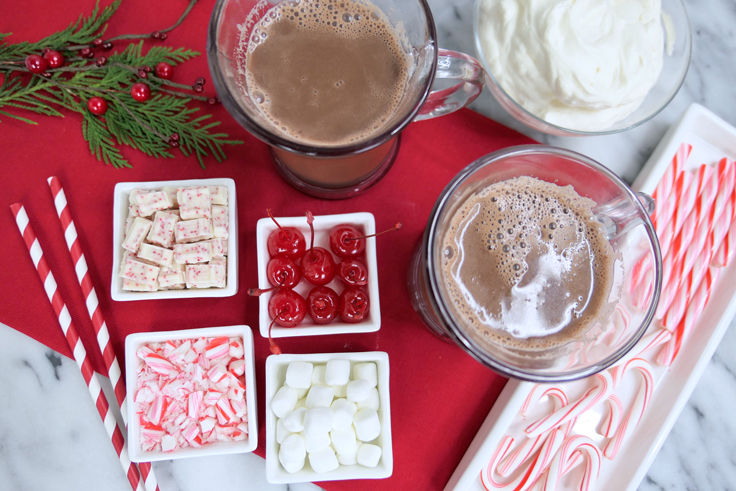 Add the 1.5 oz of Smirnoff Peppermint Twist to each mug & mix well.
Add a generous spoonful of whipped cream! Now you and your friends are ready to add a bunch of yummy toppings for a delicious decadent drink with Smirnoff Peppermint Twist, over laughs and good times!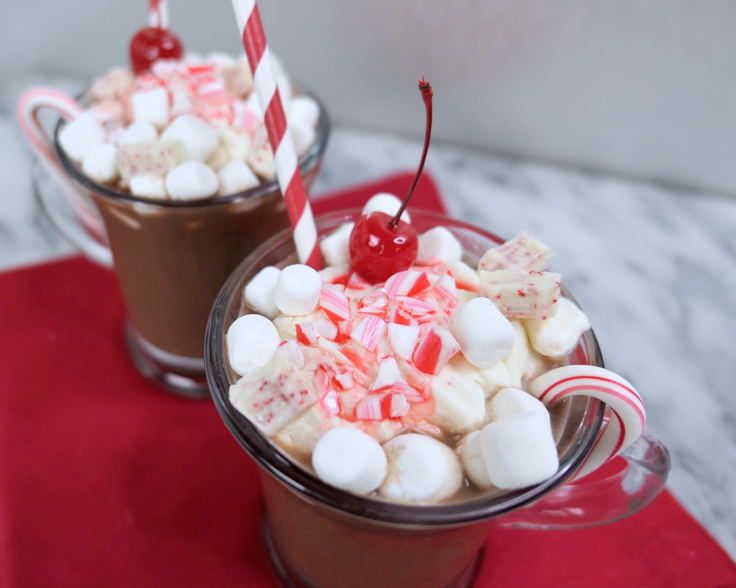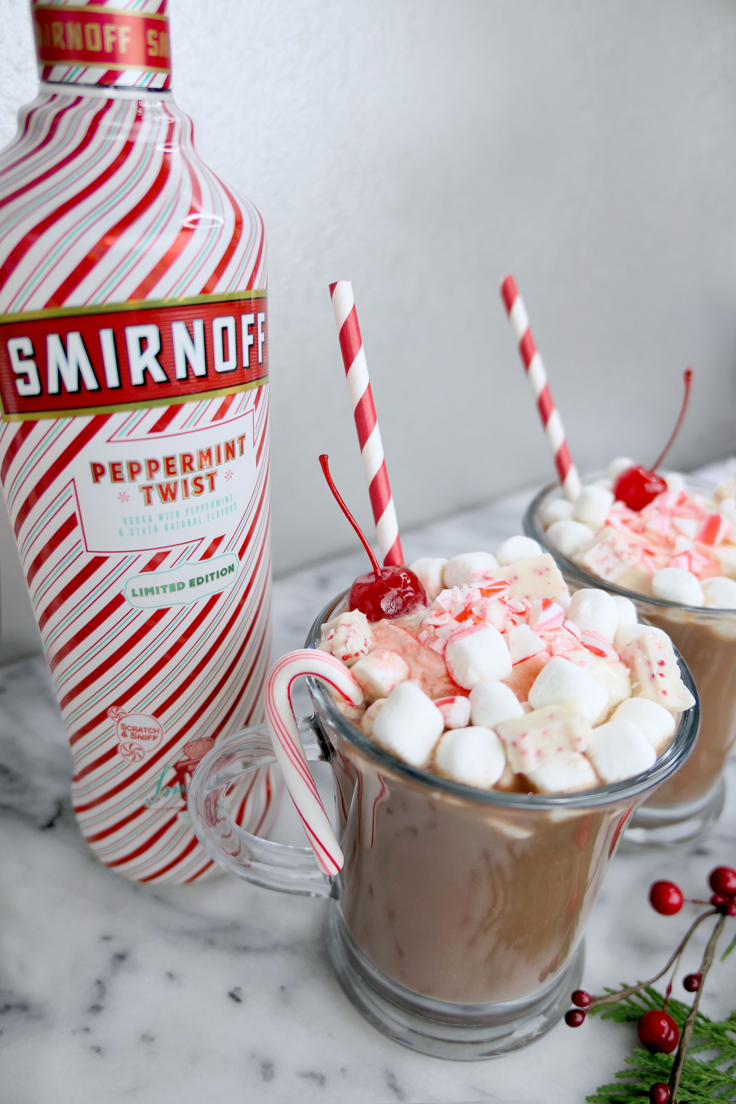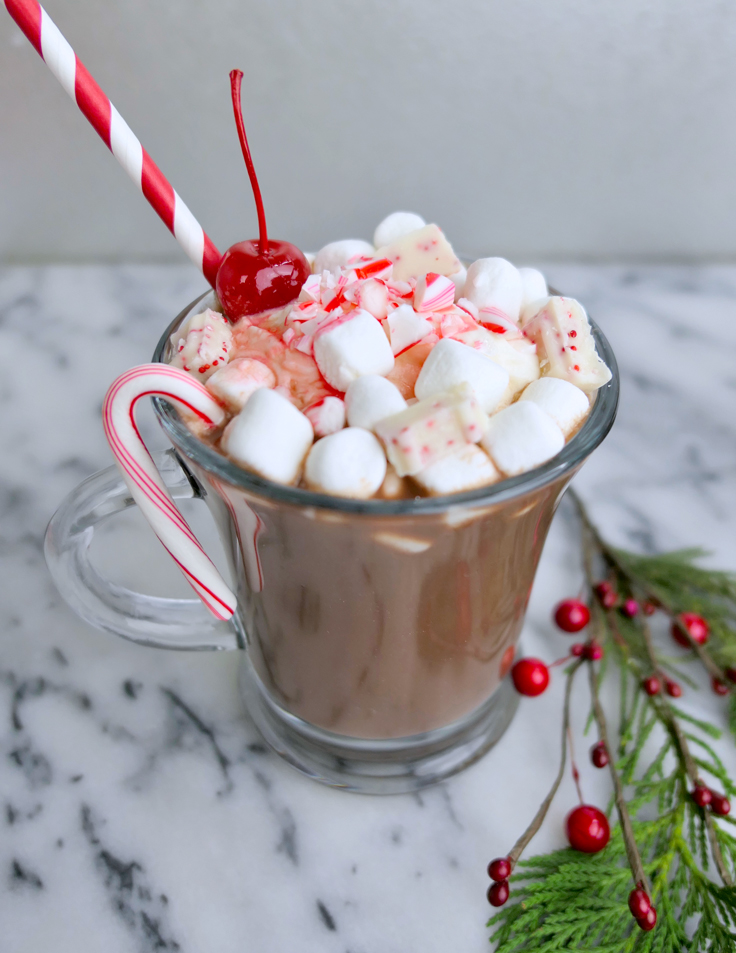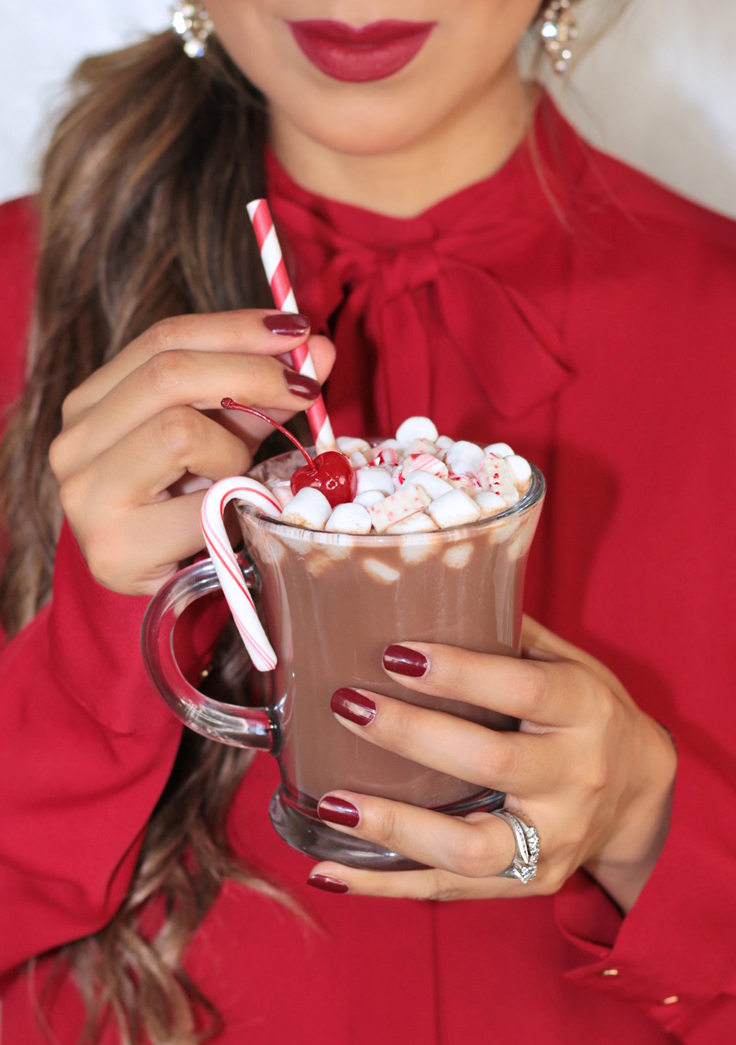 I look forward to serving this delicious & decadent cocktail at our next holiday gathering with friends.
But I don't think we will just stick to a peppermint hot chocolate…we also want to try Smirnoff Peppermint Twist on Peppermint Martinis and Peppermint Shots! YUM!!
P.S. – Don't miss the scratch-and-sniff bottle!
Cheers!!