I'm so excited that this winter season velvet is everywhere! Back in the day (mid- 90's, yes I'm that old!) I wore a burgundy velvet cocktail dress for my High School Homecoming and a black velvet gown for my High School Prom.❤️ I L O V E Velvet! Oh yes!
These days I won't over do it with head-to-toe velvet of course, but when I find a velvet item that is classic, pretty and comfortable, I'm all over it!
For this post, I was inspired by these awesome burgundy velvet platforms I saw online by Express that I will definitely be rocking this holiday season… my Velvet Holiday!
My little Selina joined me for blog picture taking sesh over at the Art District in DTLA and she was totally digging my shoes too! So cute! Check out our daughter and mom photo sesh below!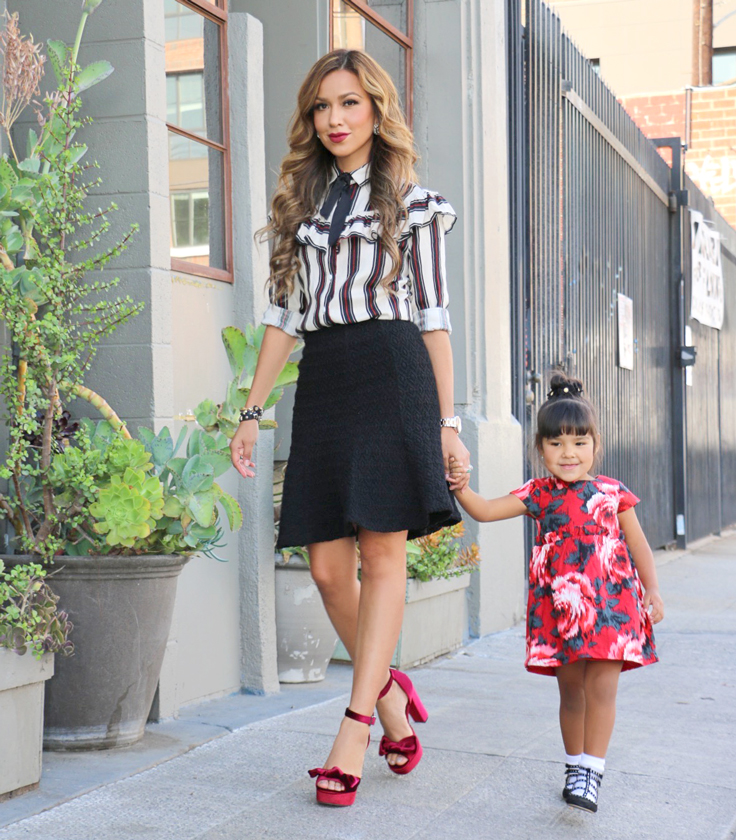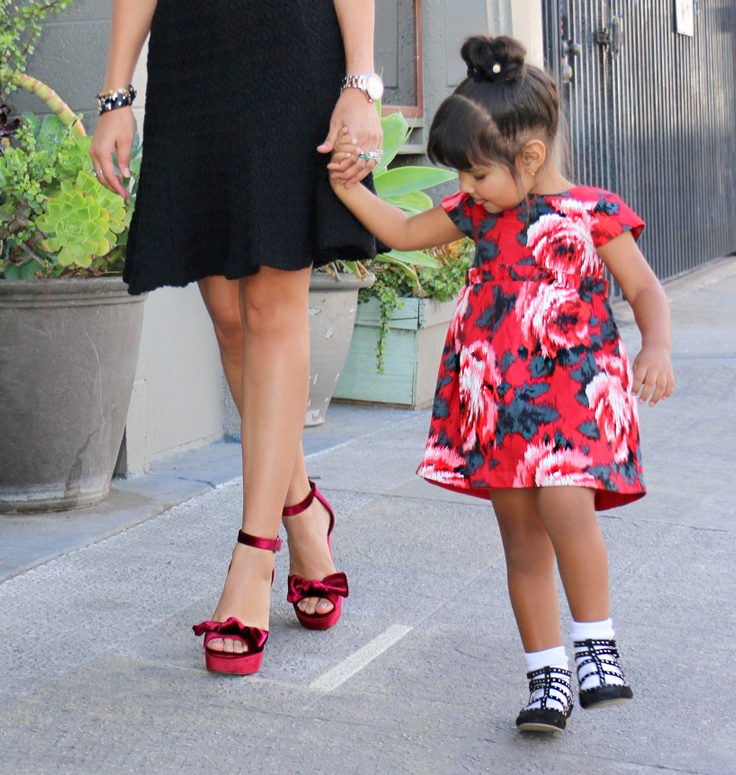 Nice shoes Mom!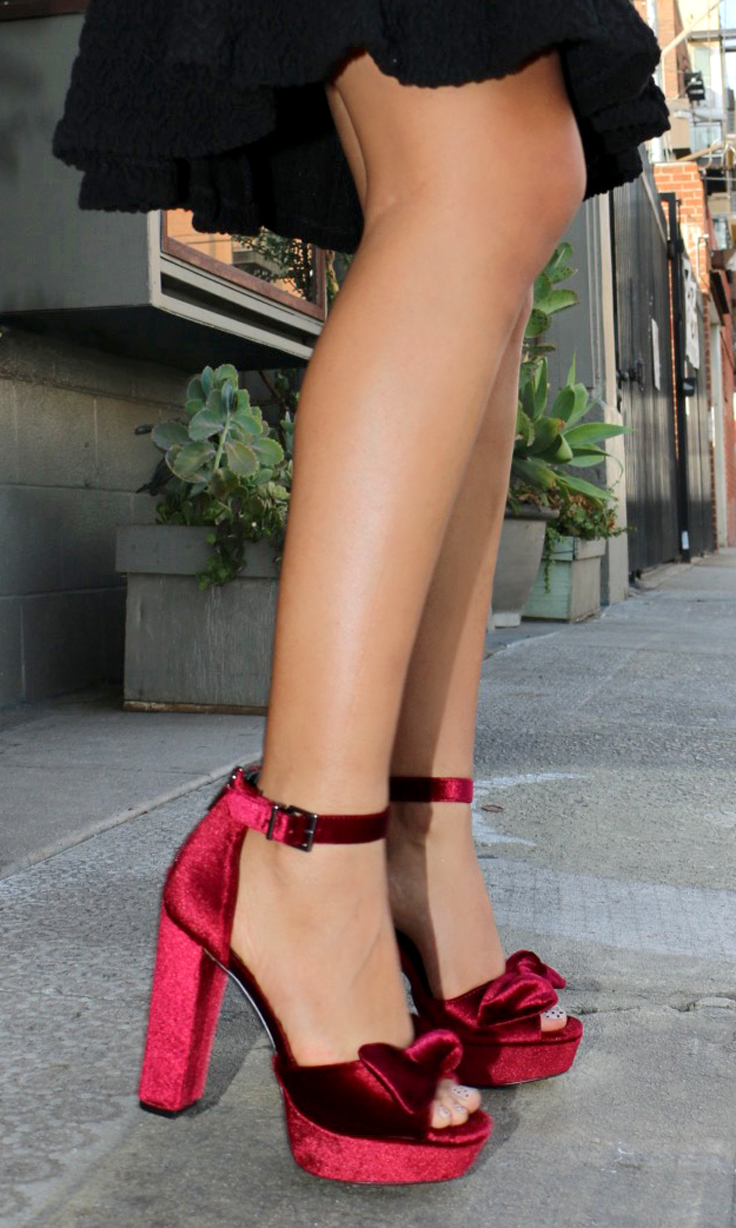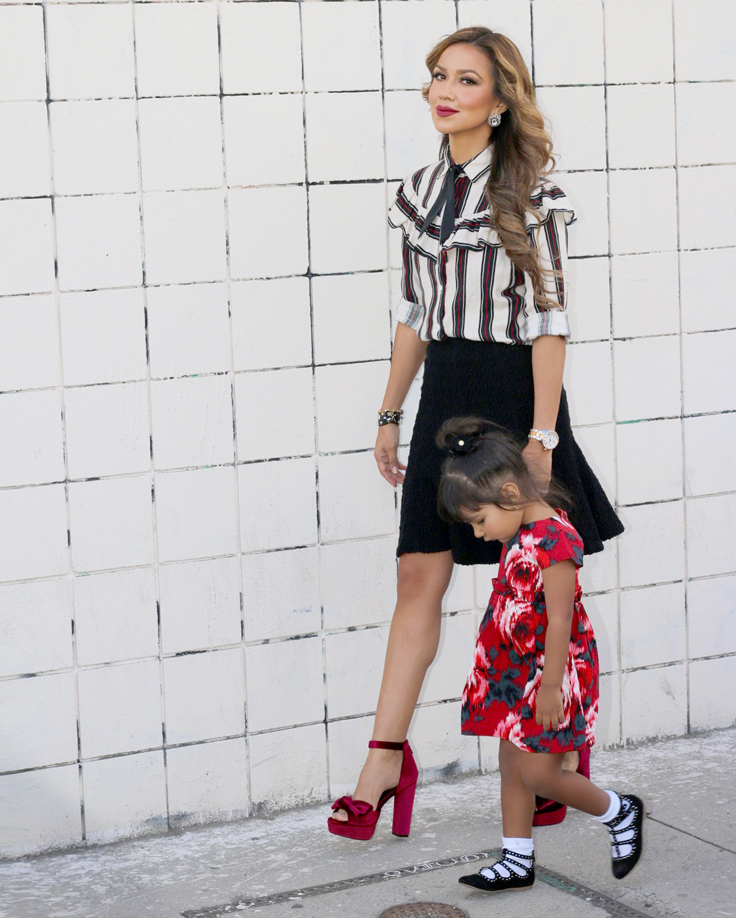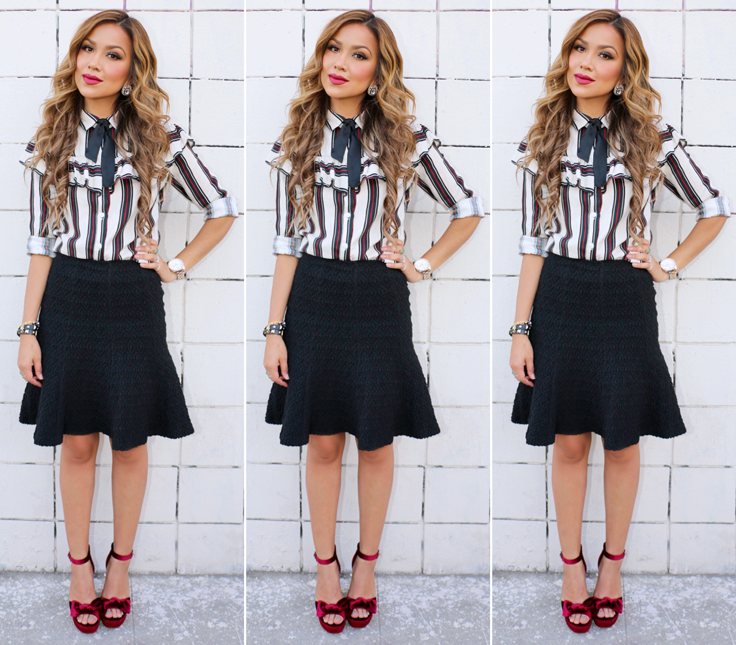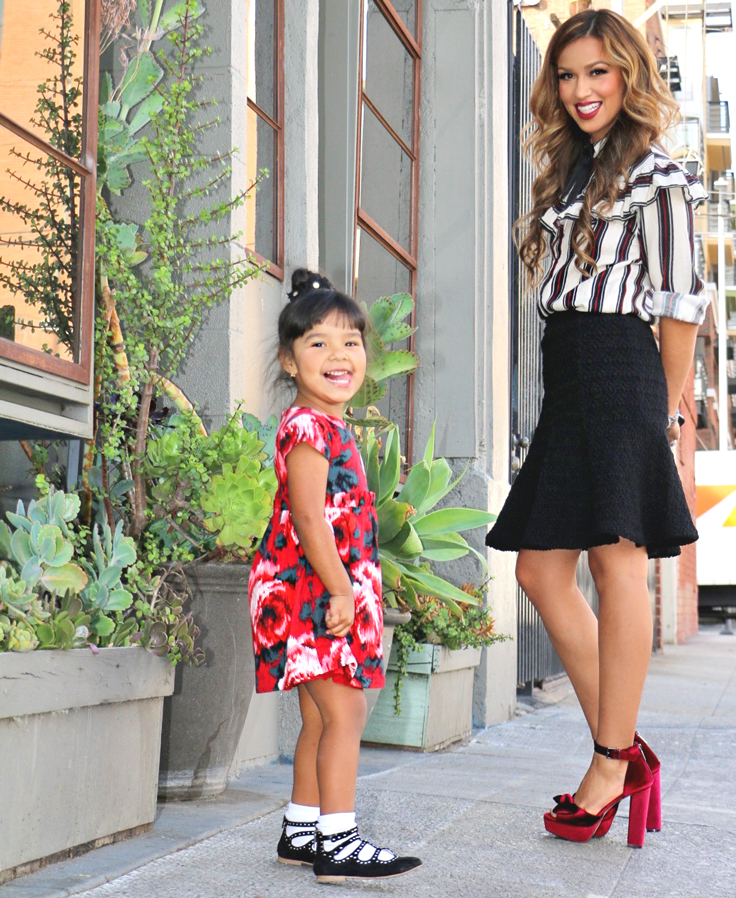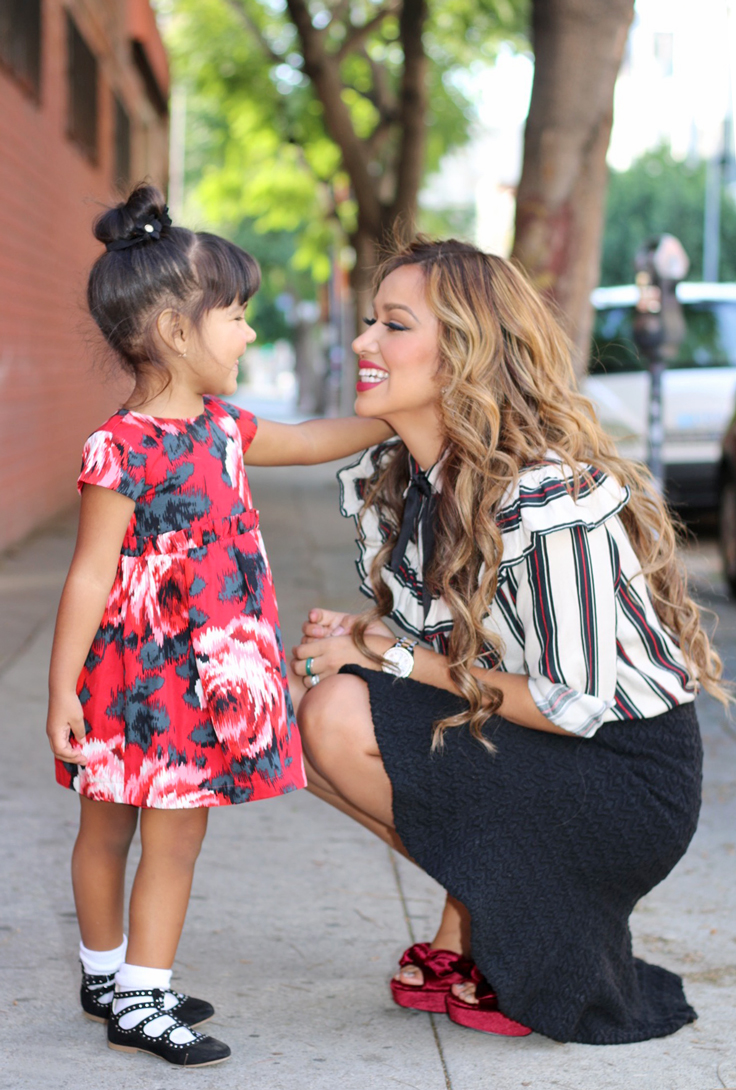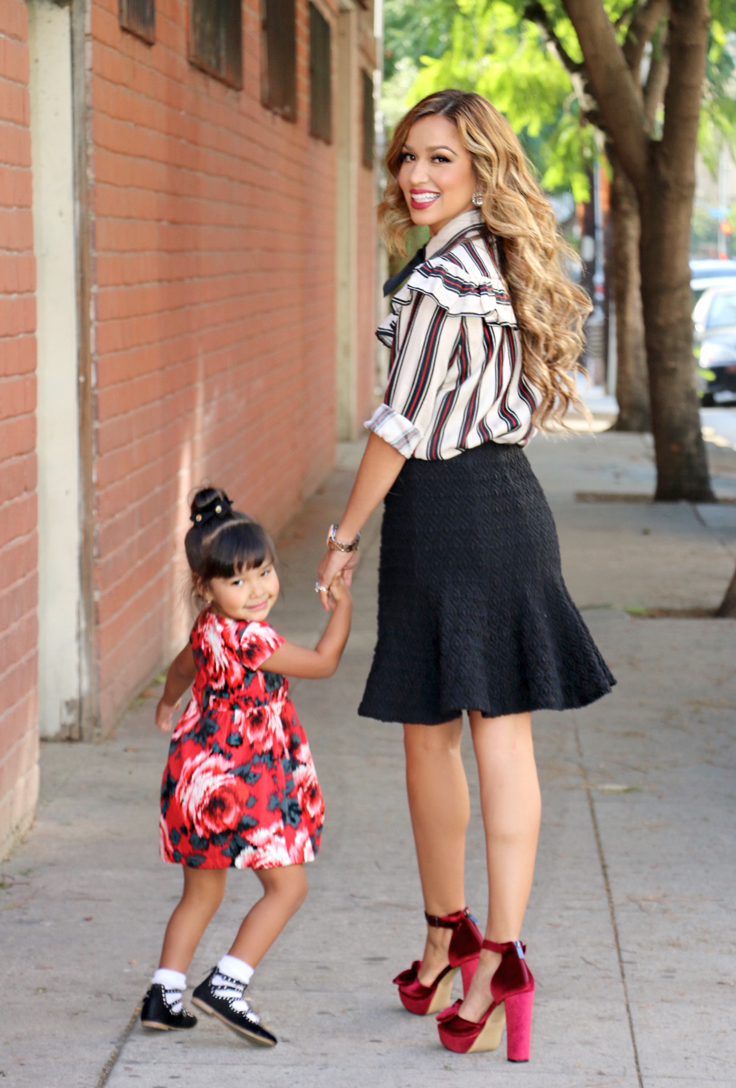 Love love these shoes so much! A little retro and very feminine. Plus, the comfort factor that I always consider when making a purchase is all there!
Who says you have to wear a dress to a holiday party? A pretty blouse, classic skirt, and killer shoes will always do the trick!
Check out all the fashion details below.
Hope you also have a Velvet Holiday this season too! I know more velvet will be on my Christmas list this December! Velvet bralet anyone? Wink wink! ❤️❤️❤️
Cheers!!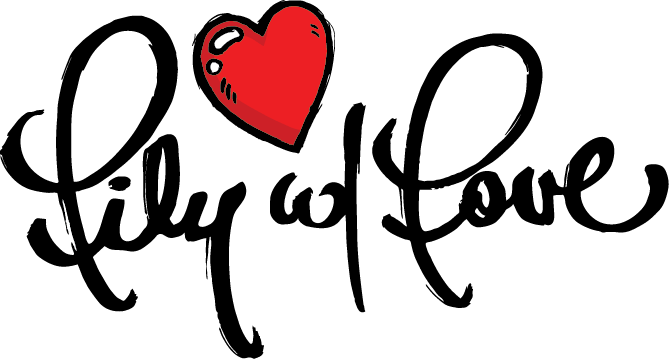 Top: Storets
Skirt: (similar) The Outnet
Platforms: Express
Seli's Dress: (similar) Old Navy
Seli's Shoes: Zara