A Smirnoff Sourced fruit flavored drink is always-always chilling in my refrigerator, hence why I am SO excited to be partnering with Smirnoff and be an ambassador for their delicious vodka! Smirnoff is actually the world's best selling vodka and is built around the idea that good times are the best when shared with everyone! And as you know for me, it's all about celebrating all the big & small moments in life!…It's a perfect partnership! Cheers to that!
A couple of weeks ago on a beautifully pink sunset cloud-streaked afternoon we were invited to attend the Smirnoff Moscow Mule 75th Anniversary party. It was a great 1940s themed party with plenty of Moscow Mules to go around.
What is a Moscow Mule? — In 1941, when brown spirits were popular and vodka barely known, John Martin of Heublein (now The Smirnoff Co.) met an L.A. restaurateur and invented America's most loved vodka cocktail. In an iconic copper mug, they paired Smirnoff No. 21 Vodka with a zesty ginger beer and added a squeeze of lime, calling it the "Moscow Mule."
The Moscow Mule gained popularity in cocktail culture AND paved the way for many other popular mixed vodka drinks including The Screwdriver, The Bloody Mary and more.!

I wore this rich velvet dress with lace mini cardigan. I felt completely coordinated with the 1940s theme decor & color
palette! . . . Now where is the bartender?

I've never had a Moscow Mule before this event, and let me just say it's one of my go-to drinks now! It is very easy to make and it is so good! You only need 3 ingredients. Smirnoff vodka, ginger beer, and a squeeze of lime juice! You can add as much ice as you want and preferably serve it in a copper mug (keeps the drink cold longer!) TaDa! A truly yummy and refreshing drink!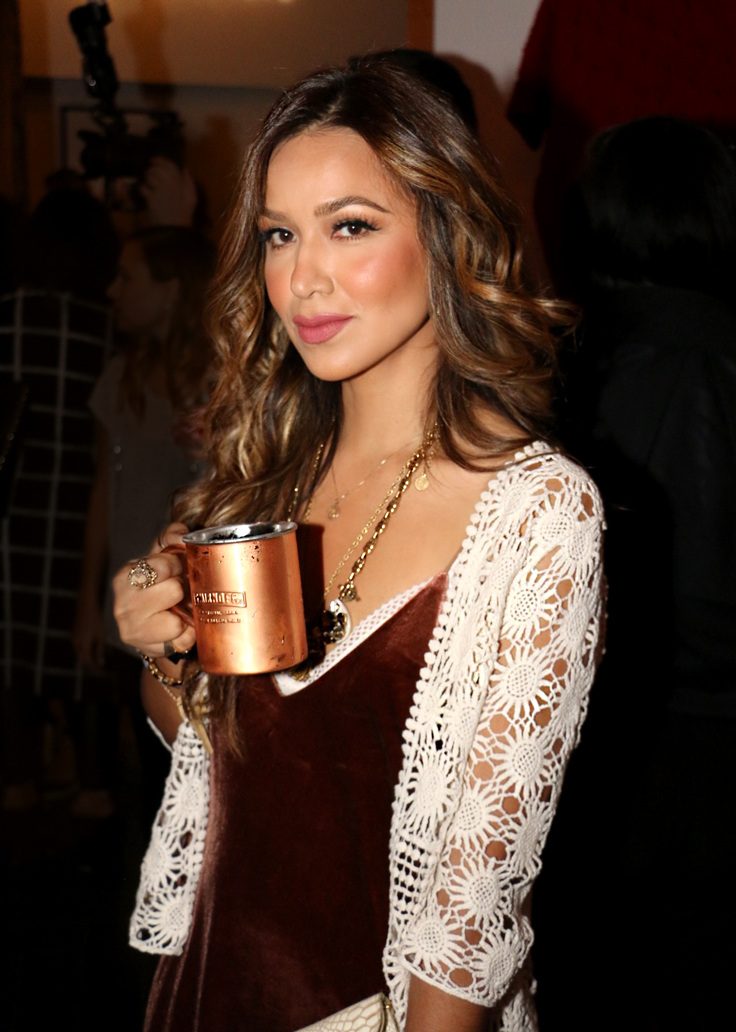 Love this color coordinated pic of my mug & me! lol
By the way…March 3rd is National Moscow Mule Day!! You know I will be serving these up for a fun get-together!

Let's take a moment to talk about how much fun we had at the Moscow Mule 75th Anniversary party. The drink, the decor, the vibe, the entertainment, the food….all on point! I felt transported to the 1940s. I only wish I would of worn a 1940s costume myself!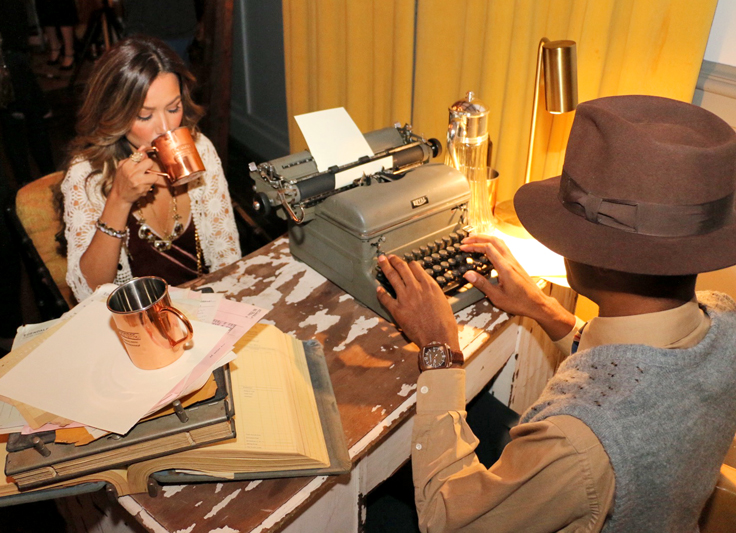 This was awesome! The 1940s gentleman here wrote a quick poem about my life! He asked a couple questions and concluded to write me the below poem! LOL So true! Check out my poem below!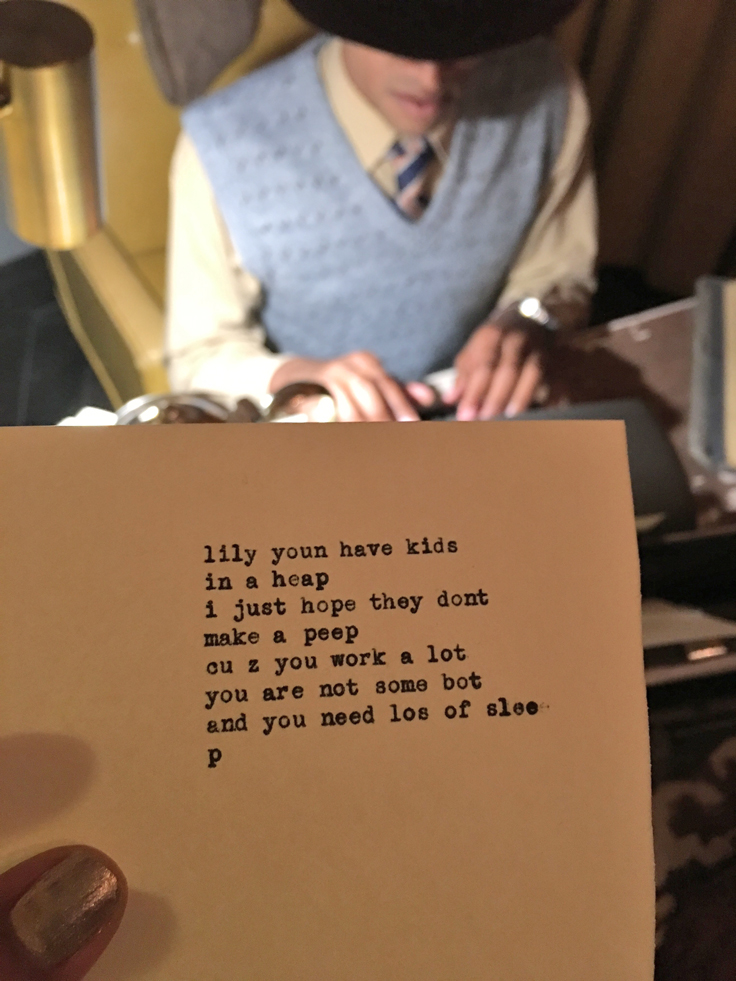 ???
Time to party!! The vibe was amazing!! With an incredible live band, themed 1940s actors to mingle with the crowd and Moscow Mules!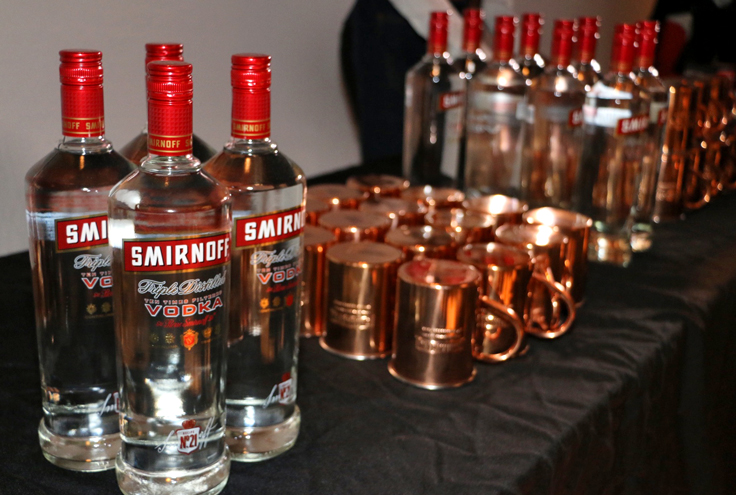 I even got a snap with the actor that played Jack Morgan, one of the inventors of the Moscow Mule!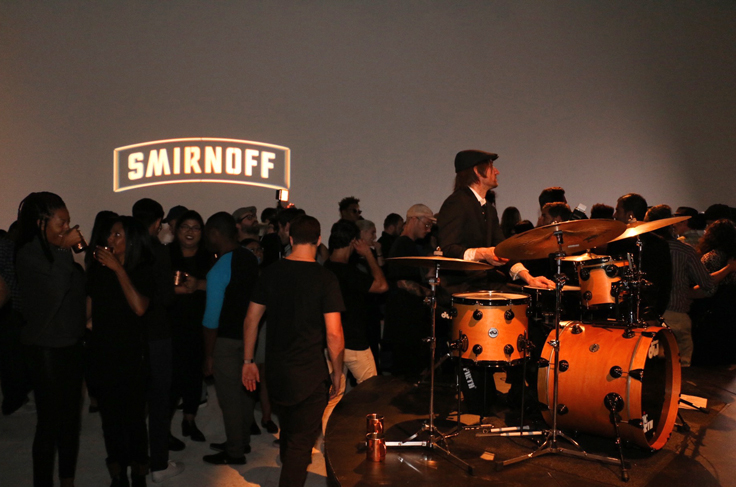 The band played on….
Love date nights like this! My husband and I had a blast enjoying the vibe and the drinks at the Moscow Mule 75th Anniversary party!
I look forward to sharing more of my celebrations with Smirnoff. Especially with Thanksgiving coming up…not only will I be having Smirnoff chilled for Thanksgiving celebrations, but also serving Moscow Mules for Friendsgiving now that I know how easy they are to make!!
I'm extremely honored to now be part of the Smirnoff family and celebrating together!!
Cheers!!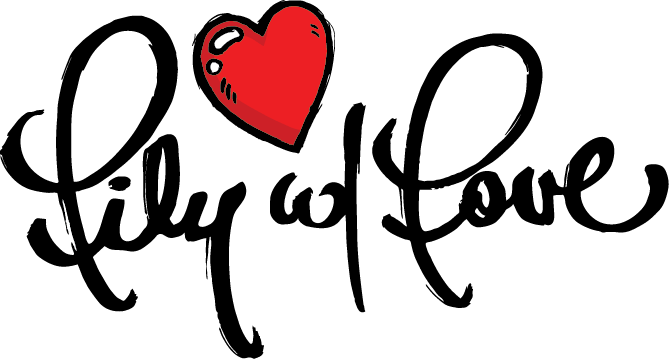 Ps.- Don't forget March 3rd is National Moscow Mule Day!!