It's that time of year for all kinds of seasonal celebrations and this year we are planning a little Witches Tea Party for the kiddos! Last year we had a fun Dia De Los Muertos Party that was a big hit. Check out that fun party HERE.  Skull piñata DiY coming next week btw.The kids had a blast dressing up as skeletons and eating festive Dia De Los Muertos themed food!
As soon as the last Halloween party was over, I'm already thinking of what I'm I gonna do next year! LoL, I kid you not.
I knew this year I wanted to do something with witches, then I saw this cool vintage photograph I found on Google images, that seemingly looks like a bunch of witches having tea, but further researching the photograph it turns out they are not even witches after all! They are members (sisters) of The Hospital of Holy & Undivided Trinity of Castle Rising, in Norfolk. Nevertheless, I LOVE the picture so much it inspired me to create a Witches Tea Party for the little ones later this month.
Lets start Part 1 of my Witches Tea Party story by sharing with you all of my inspiration for this party early in the month, in case you want to plan and have a little party of your own later in the month for your little ones.
I've combined classic witches' visuals (pointy hat, lots of black, and magical elements), but I also wanted to modernize those classic elements and make it kid friendly. No scary faces or gory aesthetics in this tea party. It's more of a sweet, modern & magical approach to a Witches Tea Party!
Please note: all images below were found on Pinterest and belong to their respective owners.

This is where I got started…these beautiful (mostly) vintage images of witches. I fell in love with all the stars and the half moons on the images. Whether it was on the background or their fashions, the styling is just awesome! It is such a sweet and elegant touch to the edgy & dark imagery. I love that contrast.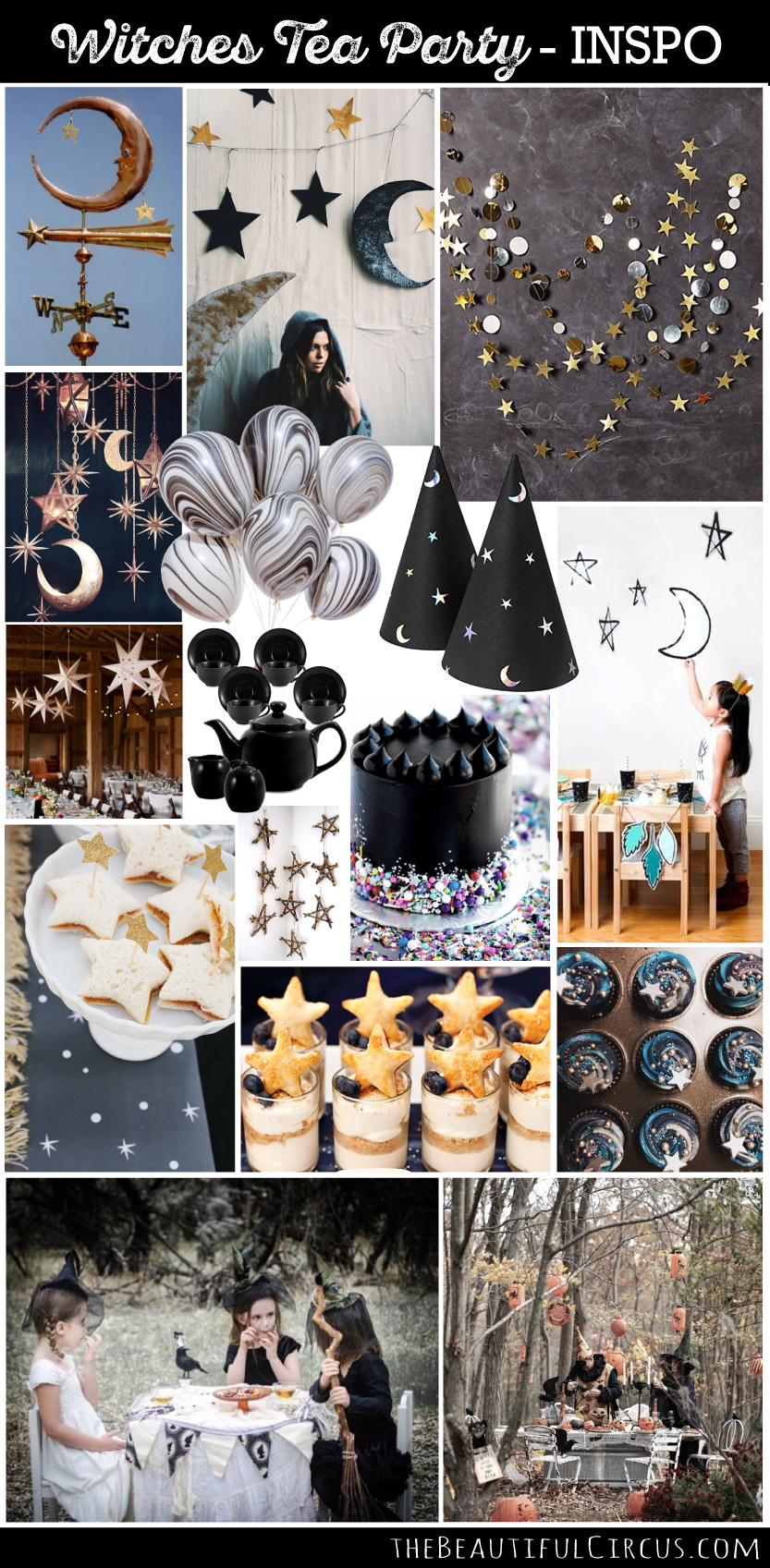 After getting all excited with all the cool vintage images I had found to inspire me, I dove right in to Pinterest to find more modern images with my theme in mind and styling. I hope to achieve an earthy and magical vibe for the girls. From star shape finger food of course, to modern and magical decor with stars and half moons. Will have fun with witch hat inspired games, maybe some broom-limbo and of course a starry metallic manicure for the little ladies. Can't wait to celebrate and enjoy some purple tea and edible glitter on tea cake with the kids!!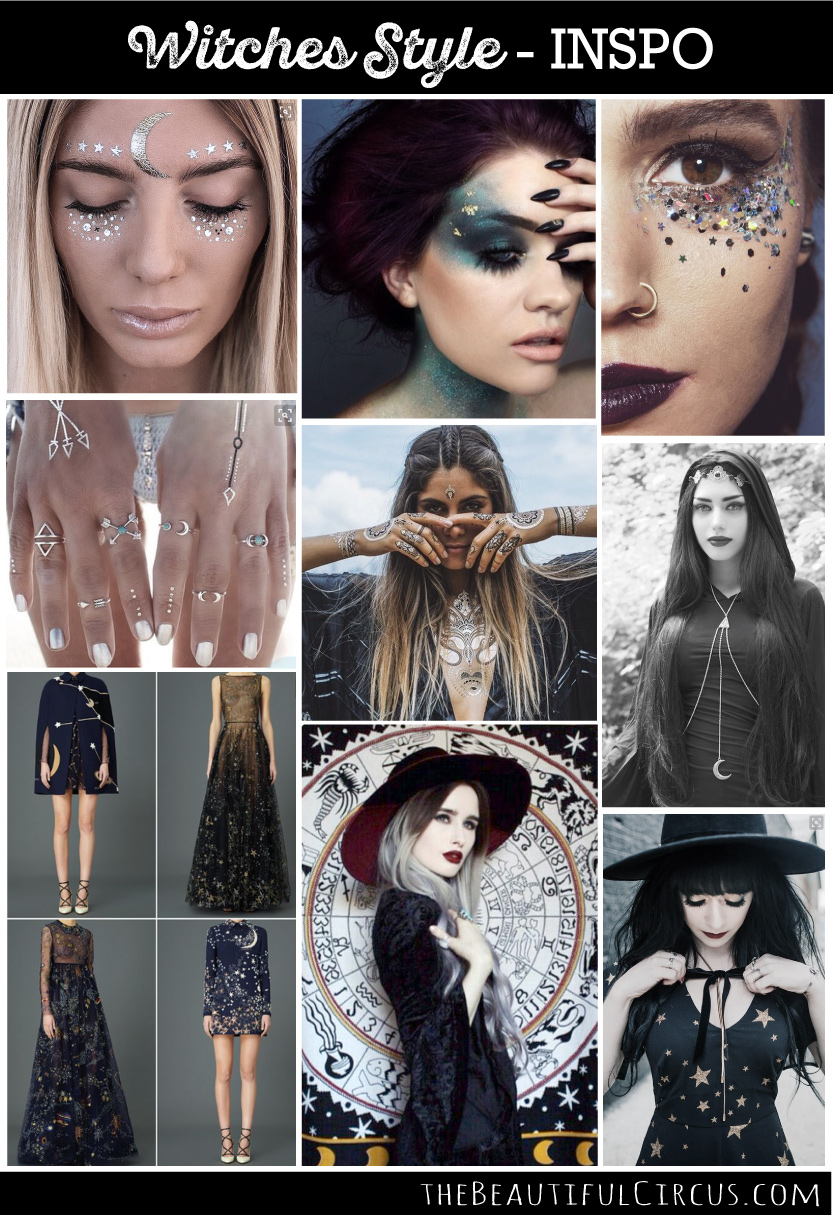 This wouldn't be a Beautiful Circus Inspiration post if it didn't have a fashion mood board of course! I love how Valentino's collection on the bottom-left corner is totally inspired by the stars and constellations. So dreamy! I gotta go now and start glueing some stars on Seli's & my black dresses!⭐️ About the make-up? We'll see if I can pull off that deep burgundy lipstick, last time I remember wearing that color I was 17 and still in high school! LOL…it's been a  w h i l e !!
Anyway, can't wait to share Part 2 of our take on a Witches Tea Party. Stay tuned & magical…⭐️⭐️⭐️
Cheers!!