Finally October has arrived!! I'm kicking off my costume madness ideas with an easy & classic costume: Wednesday Addams from The Addams Family! I always wanted to dress up like Wednesday Addams because it's such an easy costume to pull off, plus it's cool & edgy! I tend to be conservative with my Halloween costumes, but you can totally sexy this costume up! I just always prefer comfort 😉
Like all my costumes, I usually have a visual in my head of what I want the costume to look like. Then I create a mood-board to help guide me when I'm creating my look…especially, because I have several looks I want to share this Halloween season, I need to stay organized!
Below is the inspiration I used for my outfit and make-up, all images where found in Pinterest. Hope you like this fun photoshoot with Seli & I!! She is such a good sport, so much fun twinning with my little one. Check out the creepy/cute eye-candy below and some shopping options in case you want to try out this costume! ?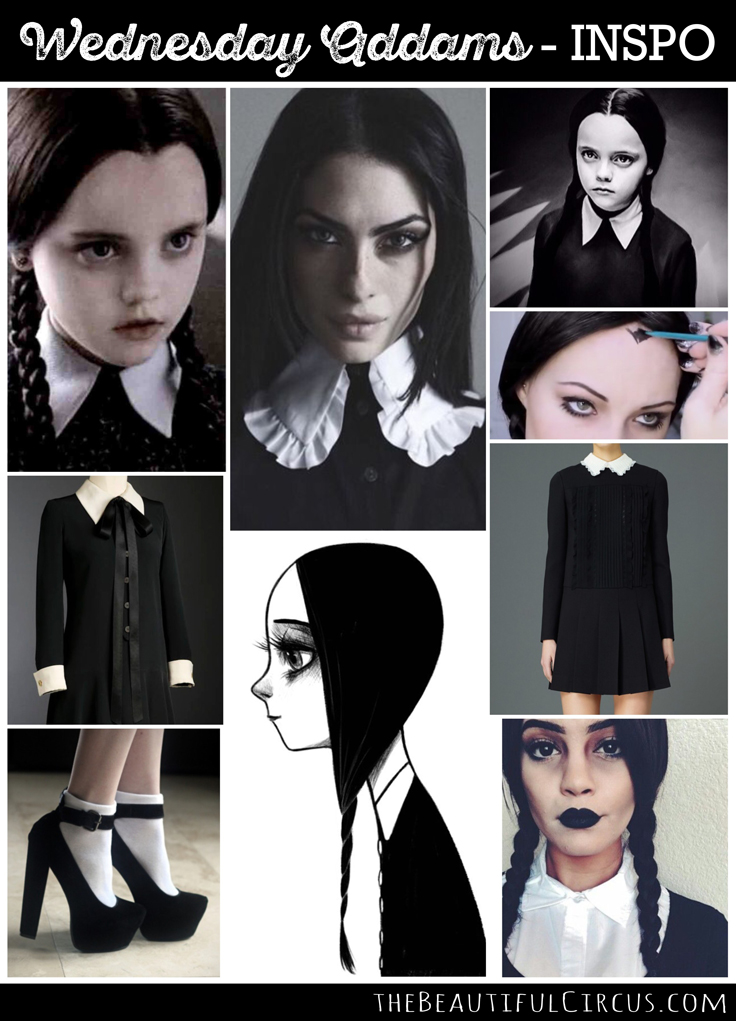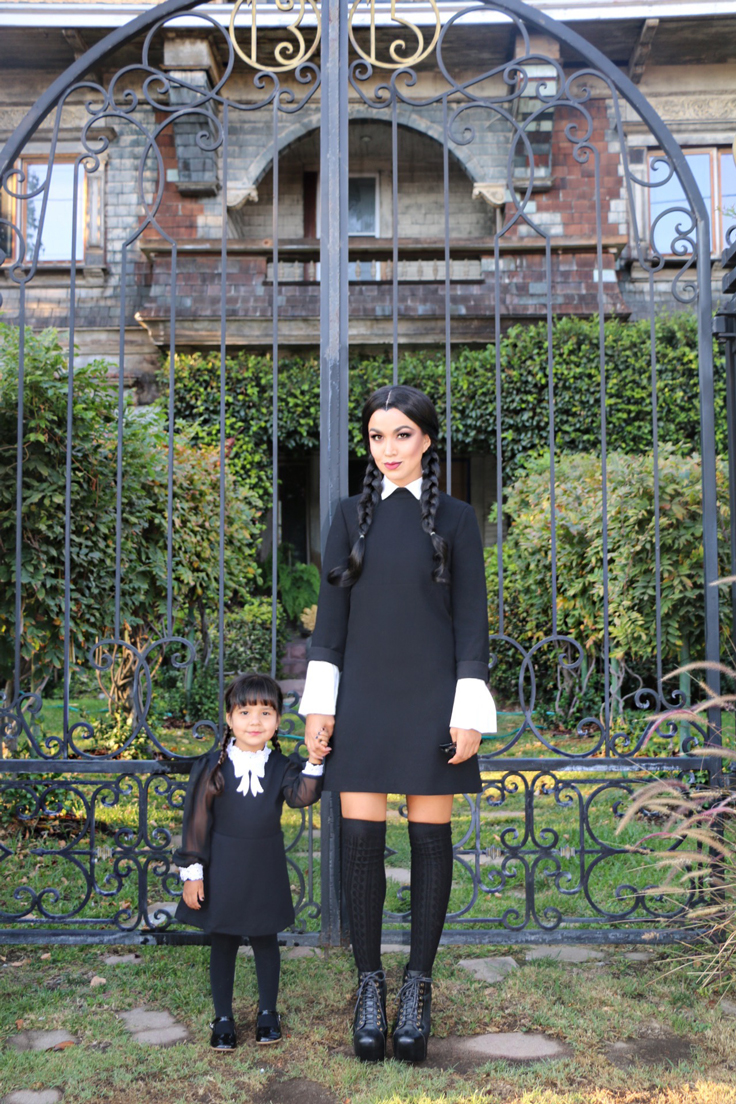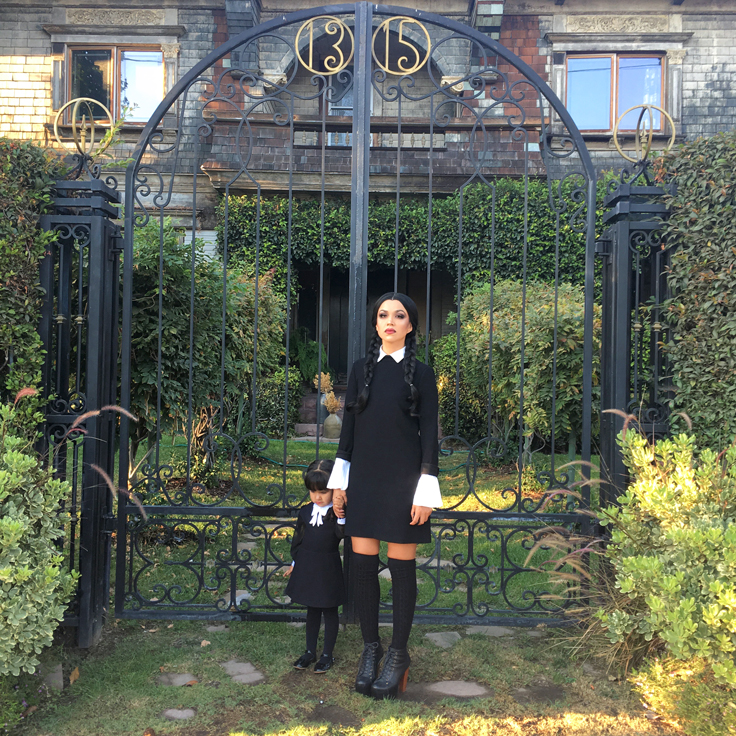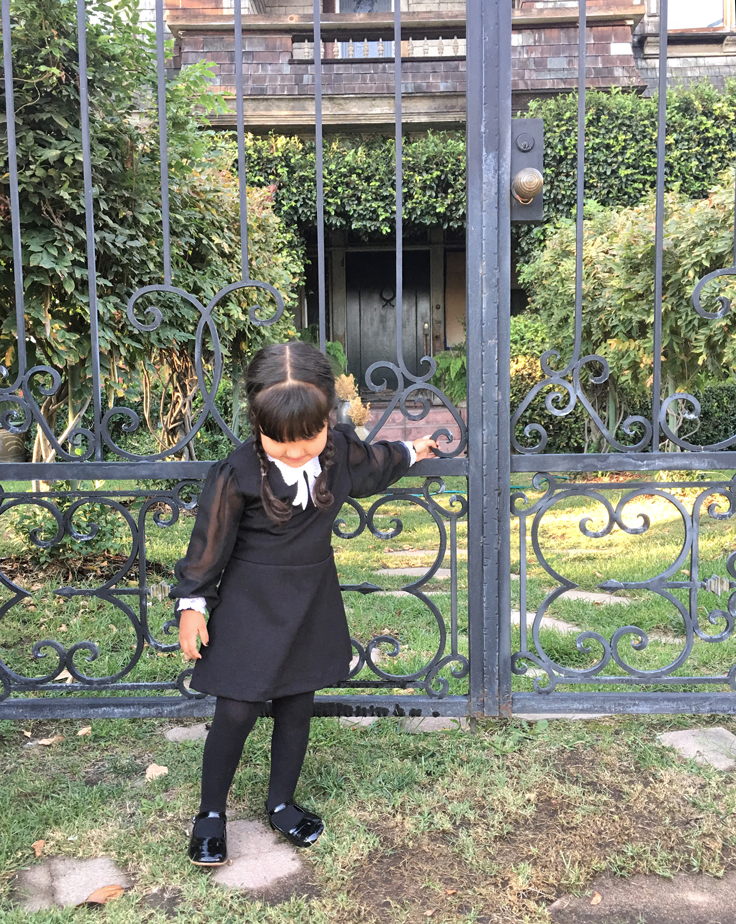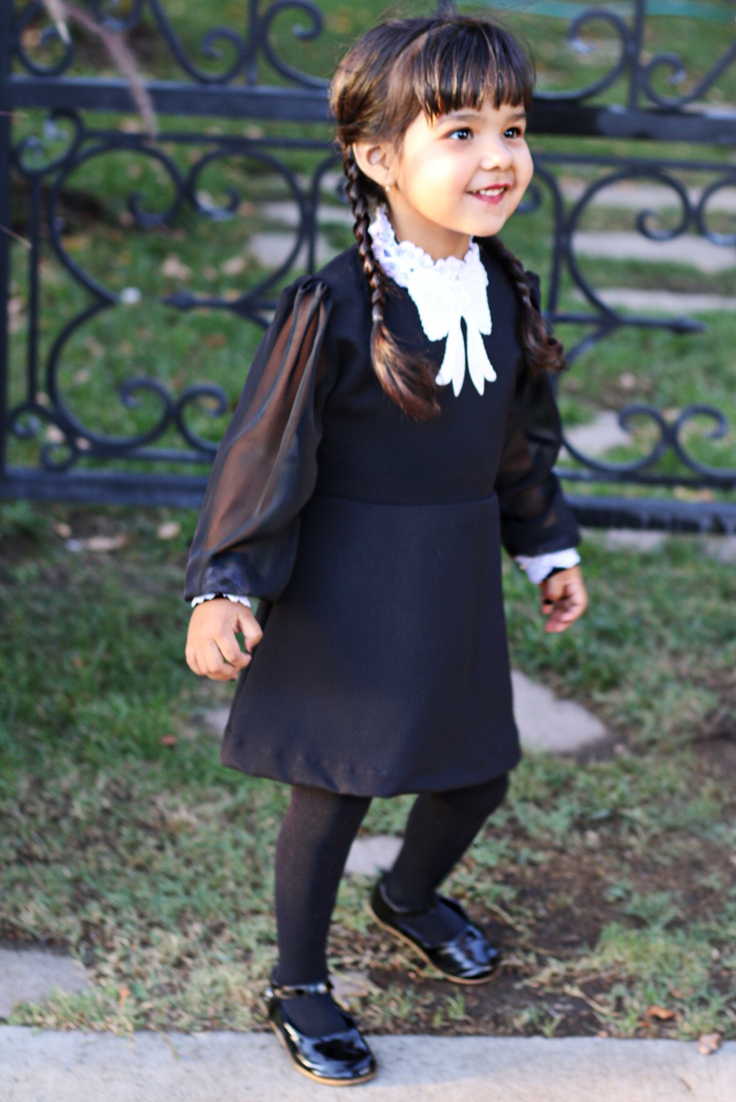 Just love this cute LBD that Seli is wearing, gifted from Queen's Shoes & More ❤️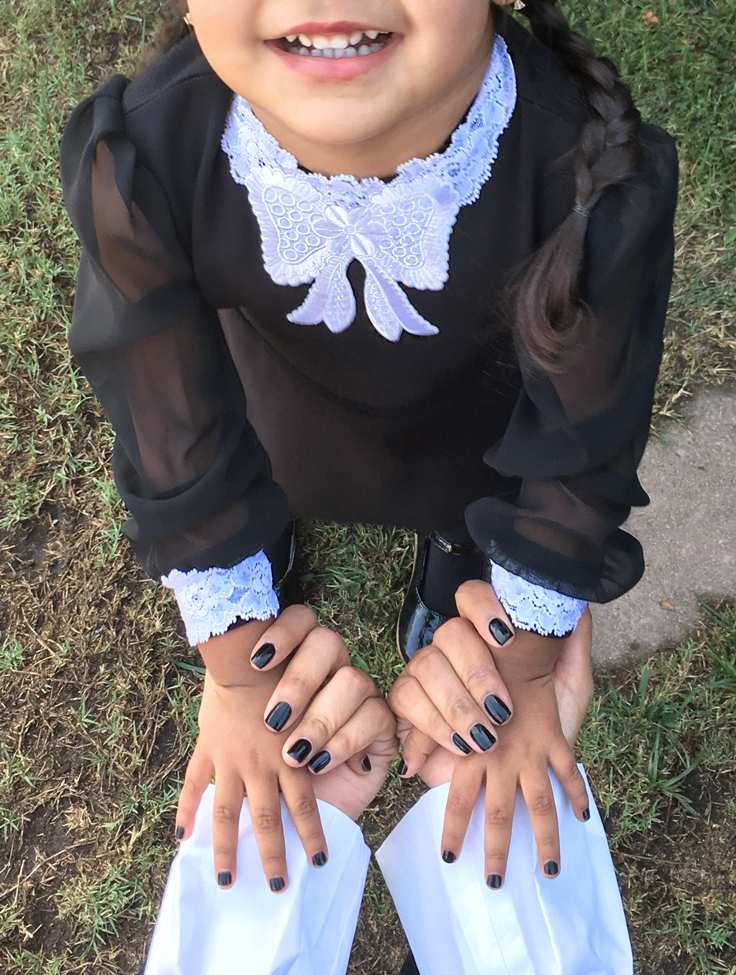 Twinning with my little one is so fun! If I was Wednesday Addams I would have a daughter and call her Friday. ?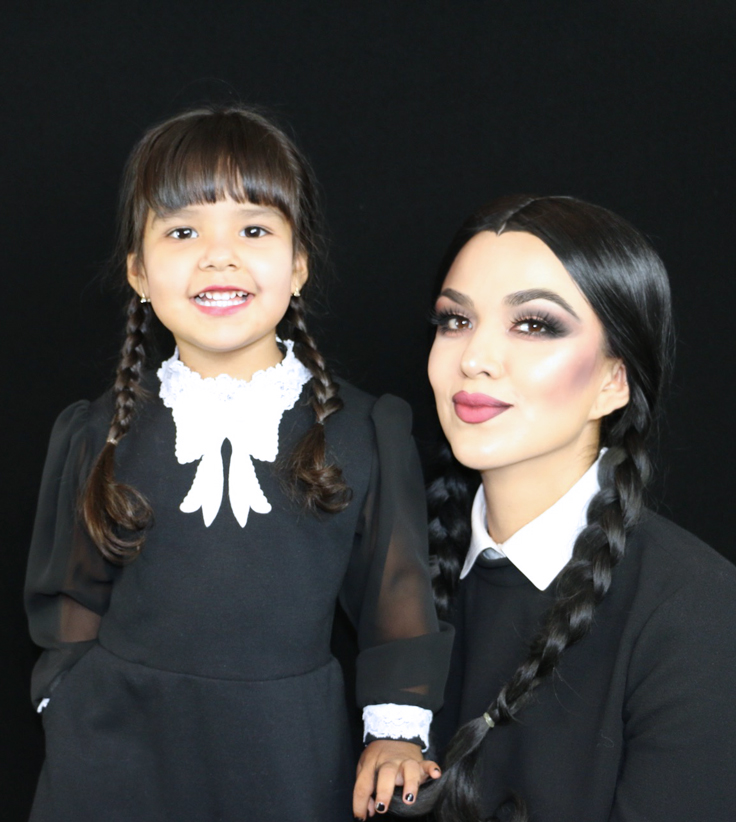 All images for shopping were found in ShopStyle.
Happy Halloween Month from me and my little SeliBeli!! Hope you enjoyed the fun pics and try this costume! BTW- my whole outfit where from items already in my closet! Zara dress, H&M top, and Jeffrey Campbell shoes.
Also I welcome suggestions for Halloween costume ideas. Last year I got some really good ones, ran out of time to create them last year, but I', doing one of those ideas this October! Stay tuned to see it soon!
Cheers!!