Summer is almost over, so I definitely wanted to post this adorable Summer Tea Party we had last month for the little girls in our life. My sister Ari and I hosted a yummy Summer Tea Party for our daughters, friends, & cousins.
Now that we have little girls of our own we find any excuse to have tea parties! I don't know what I love the most: collecting tea sets for Seli, decorating the space, prepping little food, pretty dresses, photographing, eating, chatting, or watching them enjoy themselves so much. I love it all! It's such a fun bonding moment with the special females in our life!
It doesn't have to be so elaborate either, just create a space where it feels intimate & comfortable. Using pretty flowers, treats and of course tea! (lemonade for the little ones)
Check out the details below of all the girly fun we had this summer. Enjoy the eye candy!

Portrait time with these little ladies! When I was little I loved wearing dresses (still do!) I think one of the best parts of growing up was wearing my Sunday best to church! Now that I have my own little lady, she can wear her Sunday best any day of the week…especially on a warm Saturday Summer afternoon with her besties. ?

Before Tea Time, the girls had a mani by their mommies & aunts, with all the colors of the rainbow of course!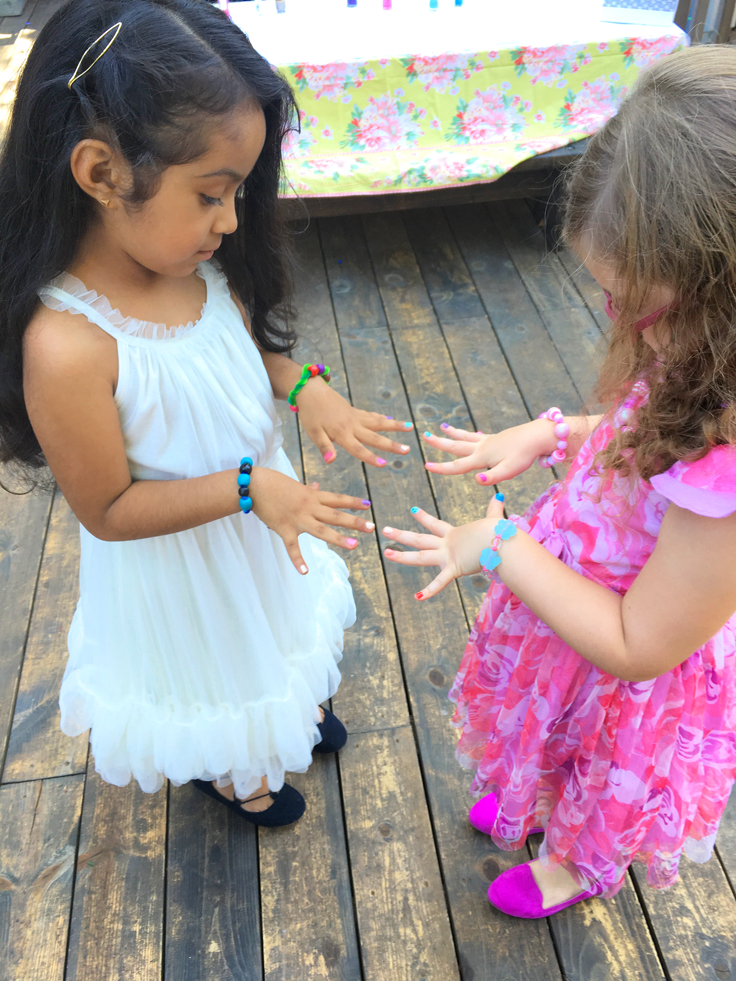 Checking out their mommies work!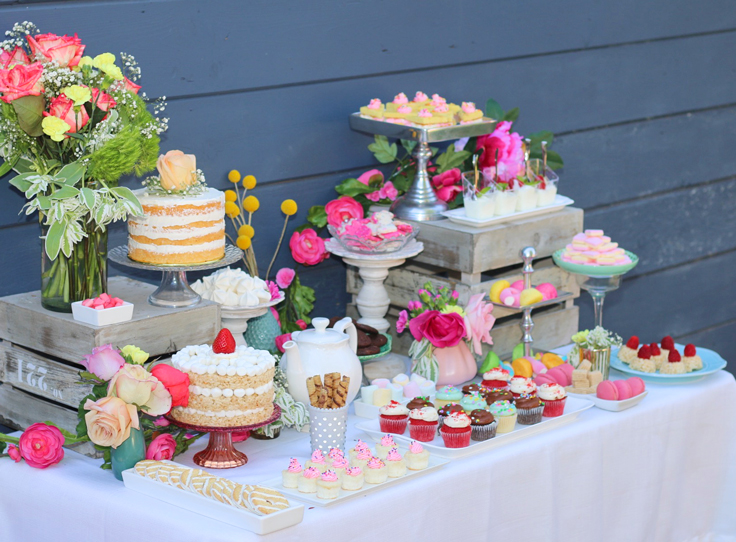 The treat table…love putting this together with the help of my sisters, friend and cousins. So much pretty!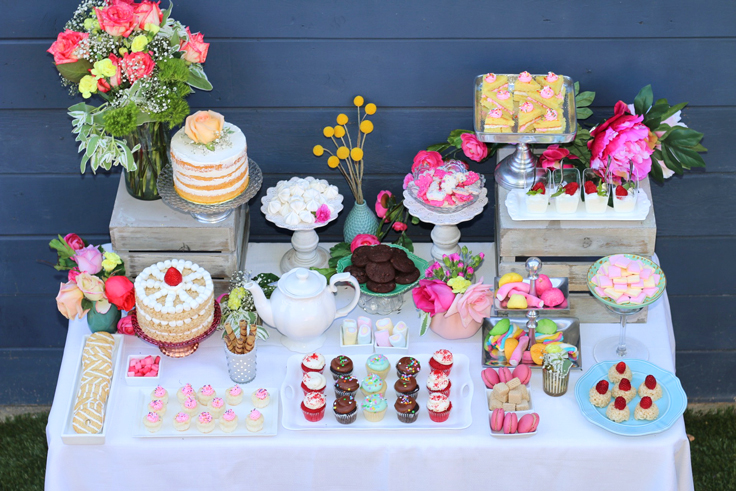 Setting up a treat table is not hard or expensive! Most of the treats are store bought and the flowers were pretty inexpensive because they weren't the freshest, but still beautiful in full bloom! I got a dozen roses for $4 at the flower market!! Love it!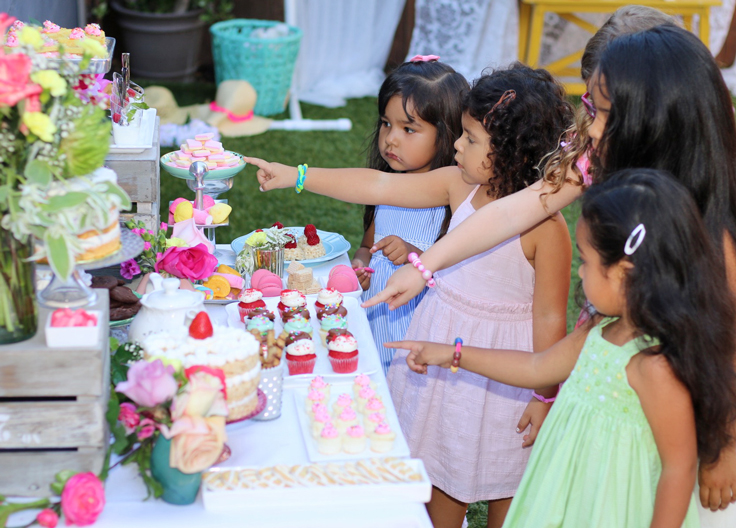 Little ladies choosing their treats. We had lots of pink frosting lovers and others had a chocolate sweet tooth.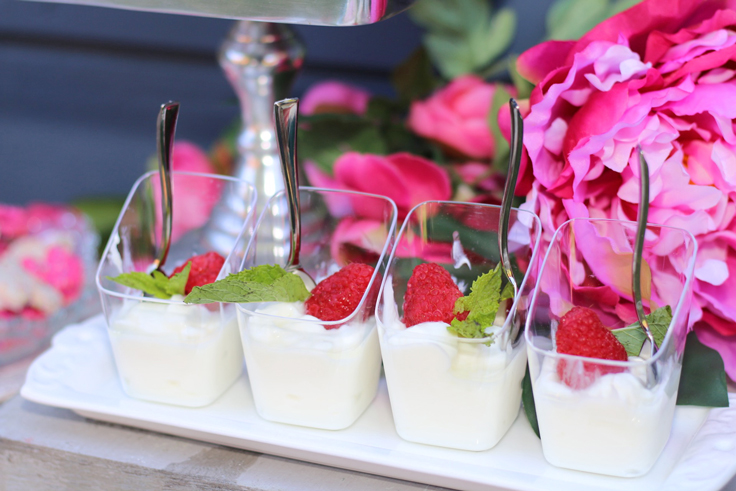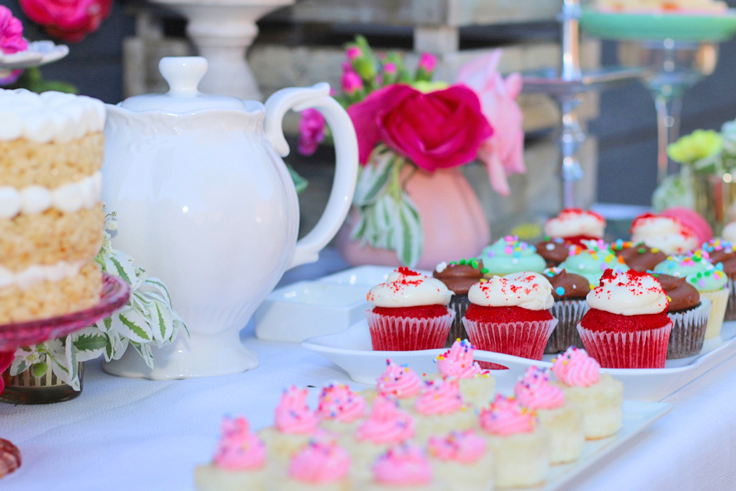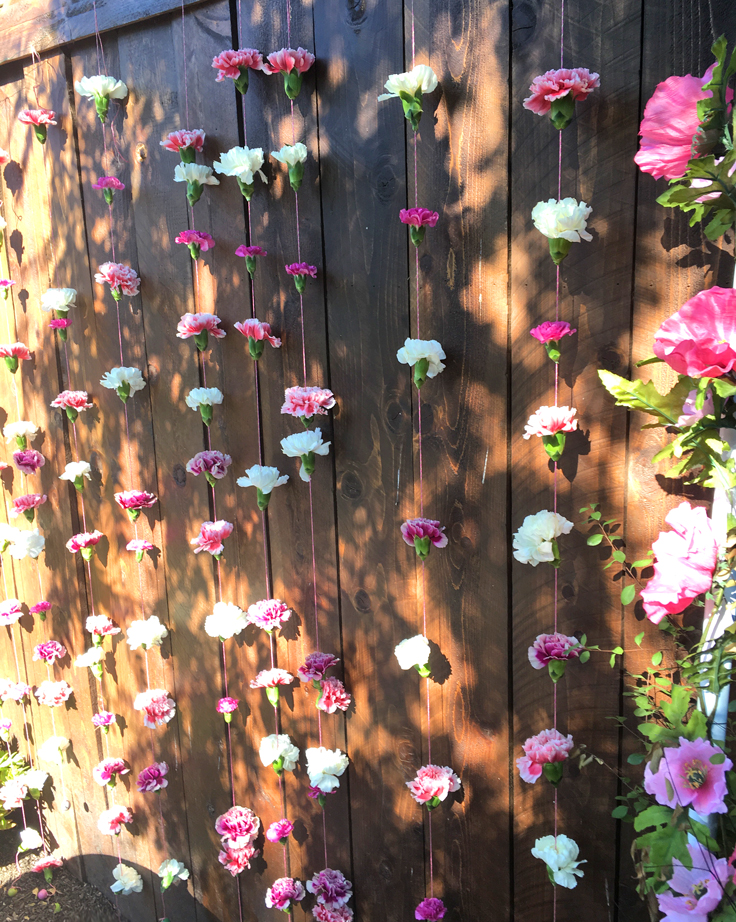 This garland was SOOO easy to make and so inexpensive!
Cut all the stems off the flowers
Use a thick needle (upholstery needle) and string to thread thru the bottom of the flower out the top.
Continue threading as many flowers as you want
Thats it! I used about 12 flowers per string. But you can use as many as you want or last far apart as you like. Carnations are a perfect flower choice for this garland because it's a sturdy flower, will last long without water, it comes in practically all the colors, and is very inexpensive. I paid about $4/$5 for 2 dozen flowers. Prices vary with size and color…but its worth it! So pretty!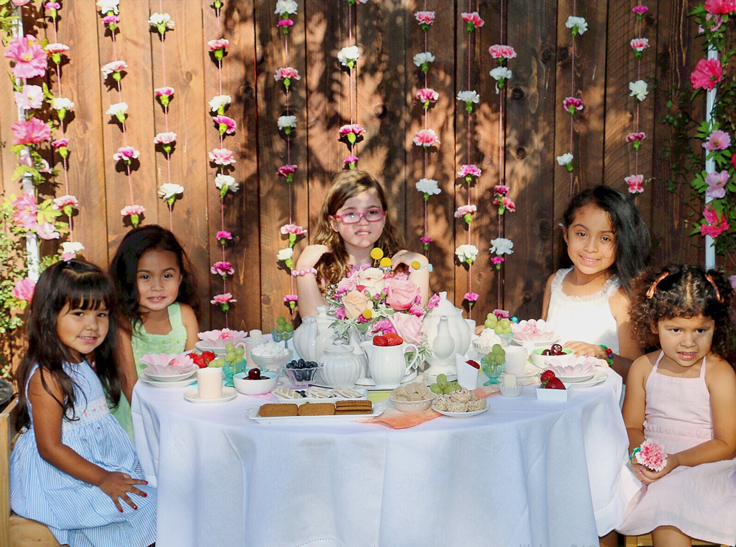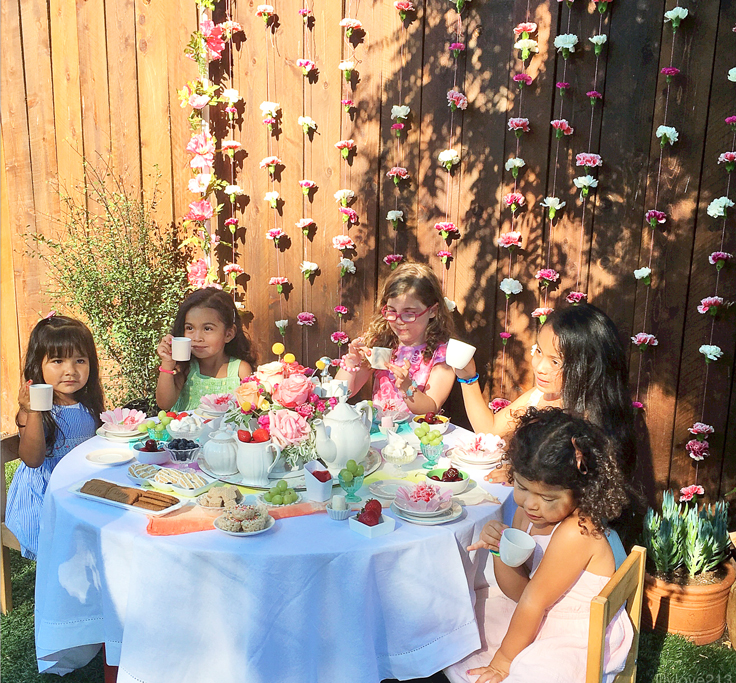 Cheers little ladies!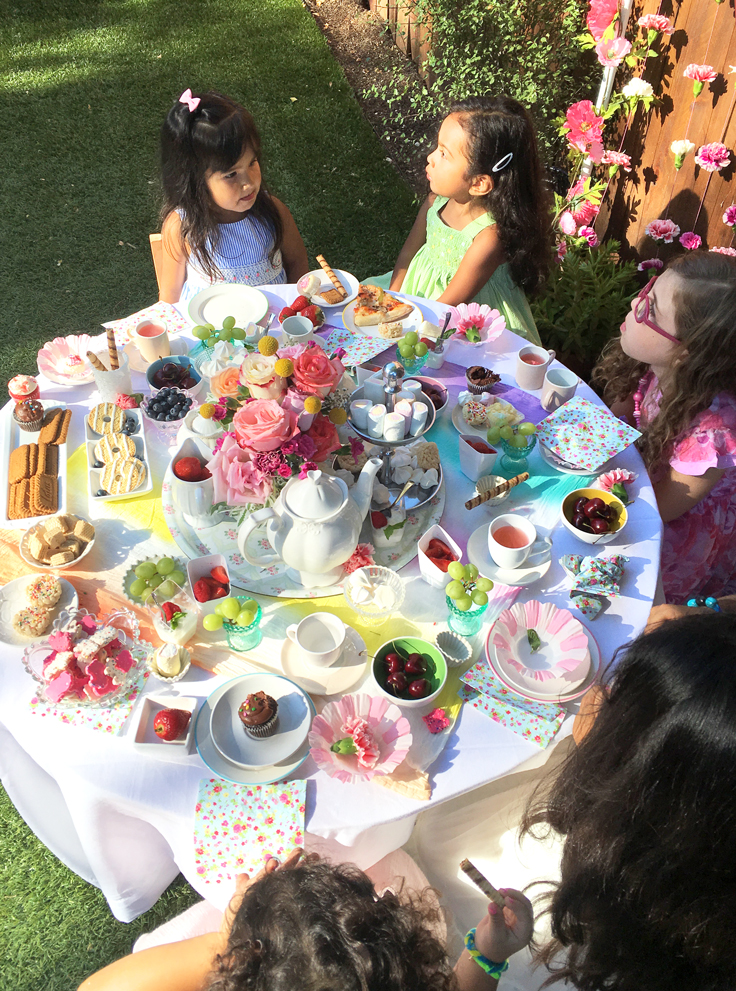 Too busy eating, don't bother me!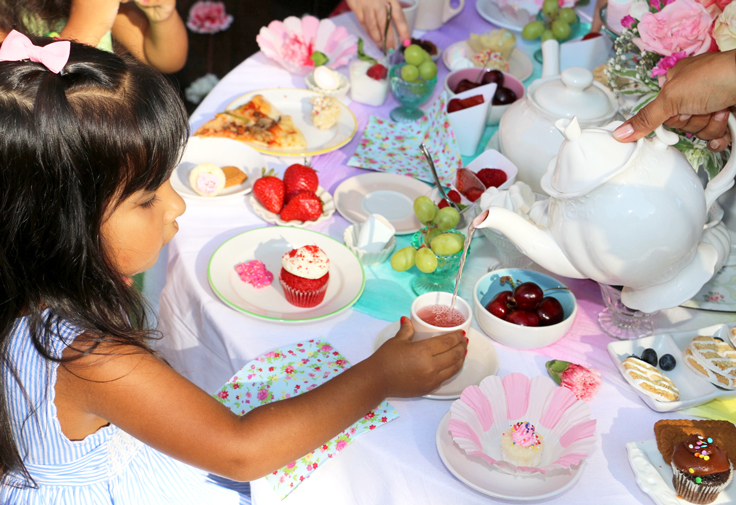 Never enough pink lemonade!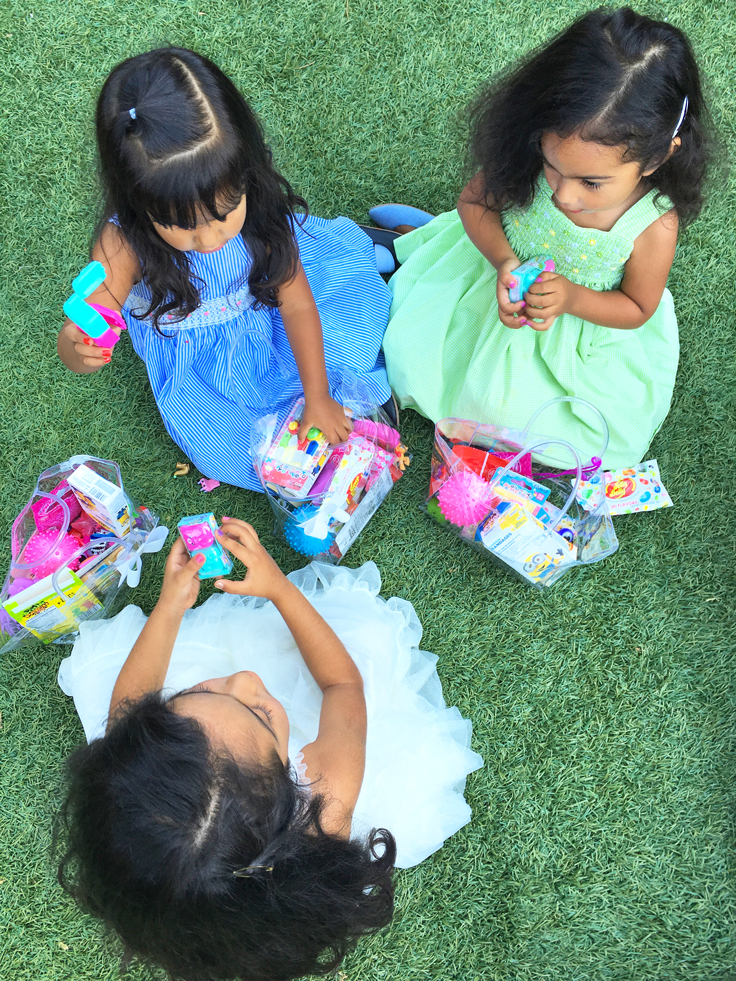 Full & happy tummies…time to play with the goodie bags!

My sisters and I had to get in on the fun too! Love these ones! ???
What a fun time with these lovely women and little girls! Mommies and Aunties had as much fun as the little ladies. Hope you take the time to celebrate the little ladies in your life…for any reason! Can wait for the next tea party, with a fun Halloween twist!
Enjoy the last days of Summer 2016!!
Cheers!!