Hi There!! It's been about a minute!… Well, actually its been about 4 months from my last blog post to be exact. ? I basically took a Spring/Summer Break off blogging. Not my intention, as I was looking forward to posting all these ambitious ideas of mine, like… pancake of the month, tips & tricks, outfits of the week, crafty projects, etc. And the year started off amazing too, with my little sister celebrating her 30th Birthday with a big party and then a sisterly trip to Miami in the month of January. It was great!
But then an unexpected tragedy happened. My husband's grandma passed away suddenly of natural causes. She was such a happy-happy & positive lady, it broke all of our hearts. And then it broke my heart even more to also see my husband so sad and my mother-in-law to lose her mom. Just so sad. ?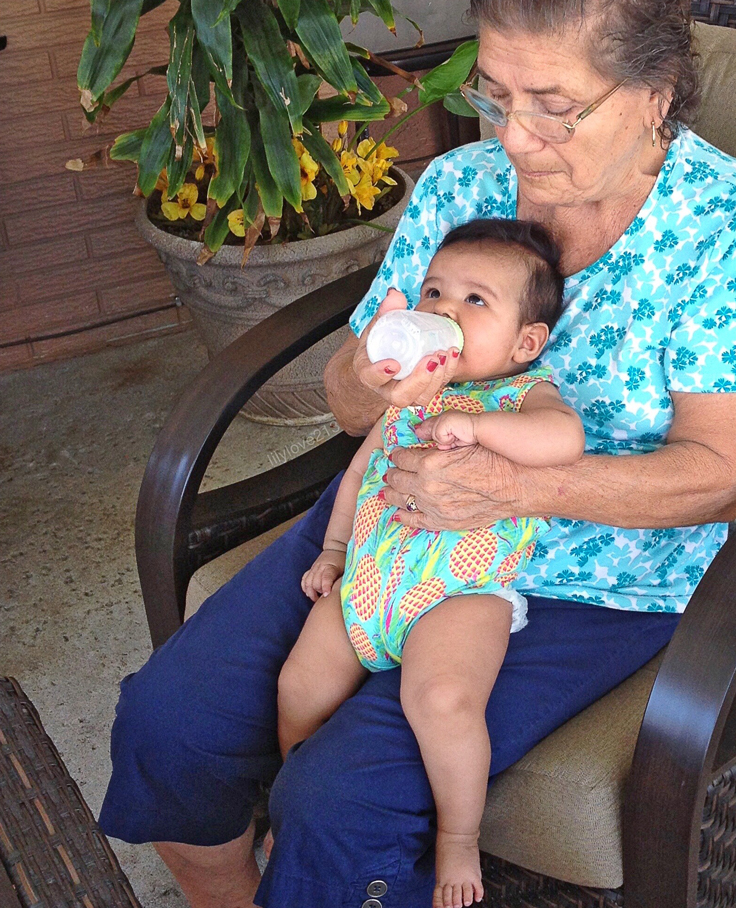 Of course it's the law of nature for this to happen, but it's still leaves a big hole in your heart especially for those closes to her…and everybody expresses grief & mourns in different ways. I just basically lost momentum with the blog and didn't feel creative or inspired. Being creative and  inspired, makes me happy…and vice versa. Well, I wasn't feeling any of that.
I'm a very sentimental person, so once grandma passed away, I also started to think about all the wonderful people I have lost and how I haven't seen my grandma in Mexico in a long time & how much I miss her….well I was just a complete ball of sadness. Even thinking about it makes me sad. Writing about it makes me sad. Loss makes me sad. It's was just all so sad.???
Anyone that has experienced heartbreak knows that one of the things that might help heal a broken heart or at least not think about it, is to keep busy. Very busy! Well the blog keeps me busy, but I usually have to be in a very positive space to be inspired & blog …which I was not.
So, instead I thru myself and all my free time to helping my dad open a cute little thrift shop in L.A. & planning my Seli's 3rd Birthday party.
It was very healing to help my dad with his shop. From designing his logo, picking out store fixtures, to hanging clothes, doing the window displays, etc. it was fun to spend quality/working time with my parents. My husband of course gets the MVP award for all his help with the shop. He is always willing to help, and I bet it helped him grieve in a positive way as well by keeping so busy & building things.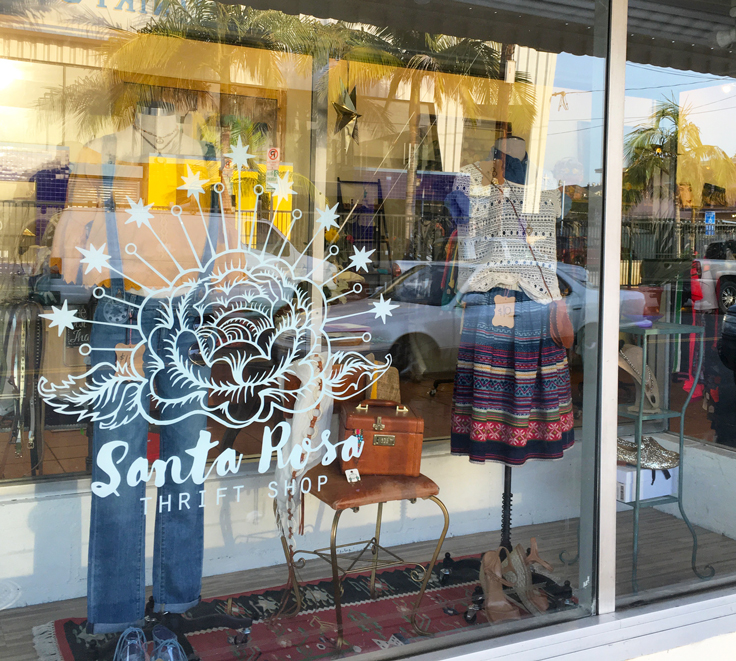 If you are ever in the Koreatown area, you should stop by and check out my dad's store on Pico Blvd.- by Normandie Ave. The same block as the L.A. famous Greek Restaurant, Papa Cristo's (which I love!) My dad's shop is called Santa Rosa Thrift Shop. Check out the Santa Rosa Thrift Shop's Instagram for new items coming in daily & bring a friend! Grab lunch at Papa Cristo's & hop on over to the opposite corner to shop!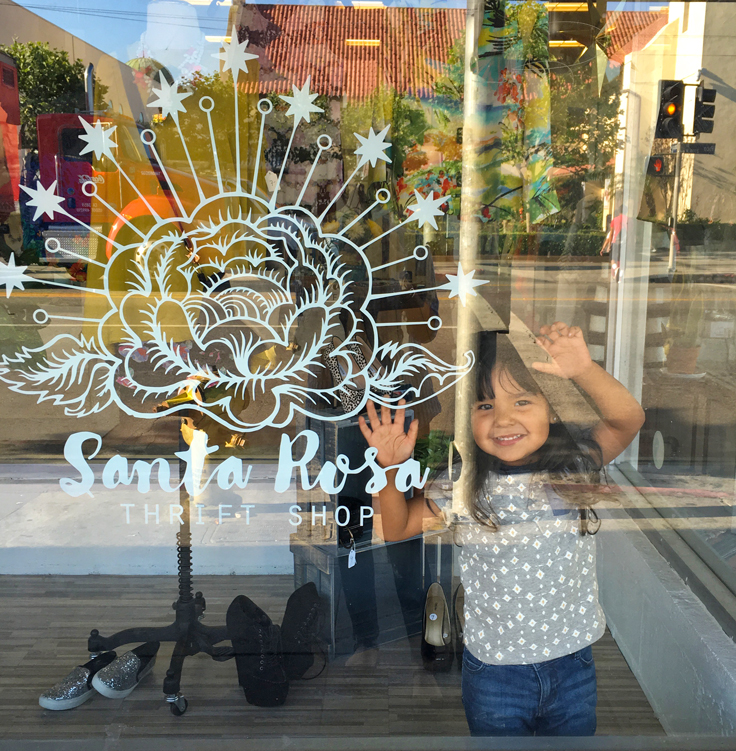 We are still working on it and have more painting to do, but it's a cute little shop, great prices and you never know what you'll find. You might also find me, changing window displays on occasion, with Seli running around the store. Lol.

Around the same time frame of March and April I was also planning my Seli's birthday party…which was a pretty big one. So much so, I did 3 blog posts about it! LOL! So I won't write anymore on that. Check out the previous blog posts for deets on the party planning, actual party, and party outfits.
I really enjoyed all of it….but at the end of April I was exhausted & burned out from all the party planning & all the prepping for dad's shop opening.

May is my birthday month & Mother's Day month…so yea, I basically took that month off to focus on my home, the kids and myself.
June was right around the corner and several things happened, that prevented me from blogging as well…I always strive for balance in life, but I also know that something always has to be sacrificed to achieve the illusion of balance. Some days I feel I have it, but most days I don't.
Anyway, we celebrated my oldest son's birthday…turned 12 and is as pre-teen as it gets. Not sure what the teenage years await us all, but I'm bracing myself. Good times! 🙂
For my dad's 60th Birthday & Father's Day we decided to take a lovely trip to Solvang, a cute little Danish town about 2 hours north of L.A., in Santa Ynez Valley.  So lovely in fact we ran into Caitlyn Jenner! LOL! I know, she is super tall! Ok random, right? We had a fantastic time with family all weekend together, all my siblings and all 9 kids. Total of 18 of us hanging out. I love trips like that, where the whole family is together day and night, like when we where little and before we had families of our own.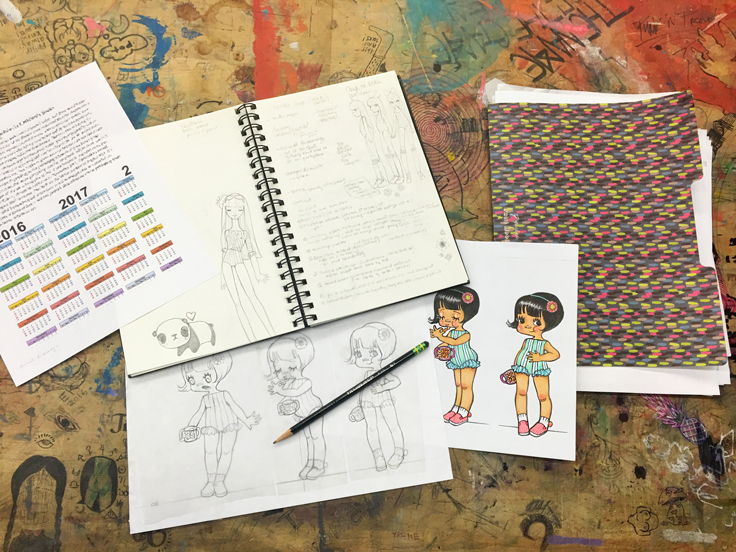 But the craziest part about June was that I went back to school! Well, I enrolled in a class for illustrating at Otis (Art & Design College). I was still so excited to learn! Why couldn't I had have this enthusiasm for learning when I was in High School? I was more interested in the shade of red lipstick I was wearing or if I had enough gel to scrunch up my hair. Ugh! Teenage years! The class was i n t e r e s t i n g to say the least, lets just leave it at that. (Sashy, you know what I'm talking about. ?)
Anyway, that is truly what kept me busy most of summer, class + homework and the fact that the kids were off school for summer vacation. I just didn't want additional stress, so I didn't blog 🙁
Not busy enough, the do-it-yourselfers that we are decided to empty out our garage/storage space onto our tented backyard, so we could then tear it out & build a new bigger & better garage. [I would of inserted a picture of my backyard here, but it is just SO hideous right now I can't even deal] …While in the process, my husband went back to work sooner than expected and life got a bit more complicated. It completely slowed up the clean-up and construction of the backyard, needless to say we had no backyard all summer (and still don't). No backyard brunches or backyard water-play for the kids. I felt terrible about it and just flat out overwhelmed with the mess …and honestly still do.. We cancelled our 4th of July/Summer camping trip, that was a big bummer. Thank goodness for grandma's pool and the kids got a chance to spend weeks there. As we lovingly like to call their Grandparent's house during the summer: Camp Cucamonga 🙂
July was in full swing and my husband and I were so ready for some alone couple time. (He is going to flip-out when he sees I posted this pic, heehee! Sexy-Time!) We celebrated our 15 year wedding anniversary in Palm Springs, an annual tradition for us. We tried a different hotel for our stay this year & it was simply wonderful! San Giuliano Hotel is voted the best hotel for couples in Palm Springs, so we thought we give it a try ..and they were right! So cozy, relaxing, private and intimate. It's a hidden gem, so don't tell anyone, that's our secret spot! 😉 We loved it & just didn't want to leave. ?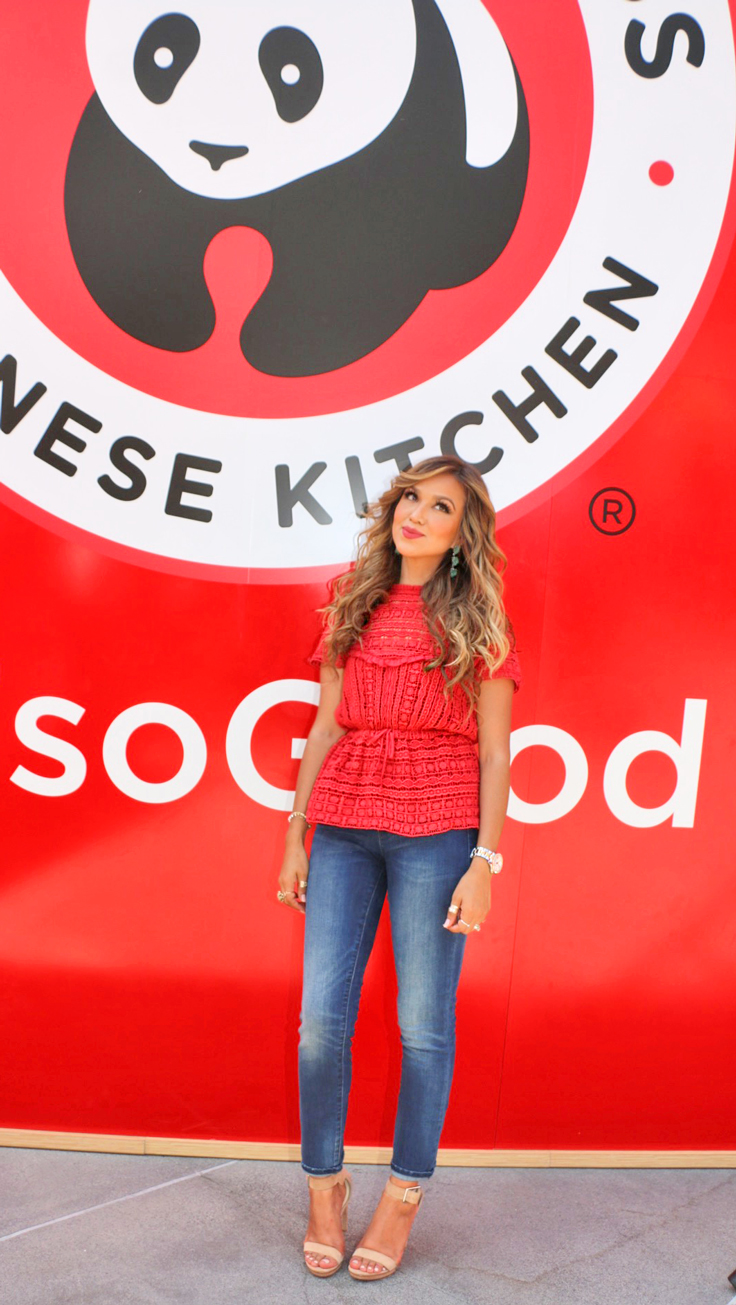 August came around and still no time for blogging. I had some fun projects with PopSugar (Back-To-School Vid) & Panda Inn(Facebook Live Event). That left me anxious to-do a good job and nervous to be on camera. So mentally draining! I'm a very talkative & positive person, but one thing is to be your natural self and be comfortable, another is to come across like that… plus delivering a very specific message! I give major props to actors, anchors, hosts, you-tubers and public speakers!!

I managed to squeeze in a Summer Tea Party in August, which I will post this week, well,definitely before summer is over! Lol.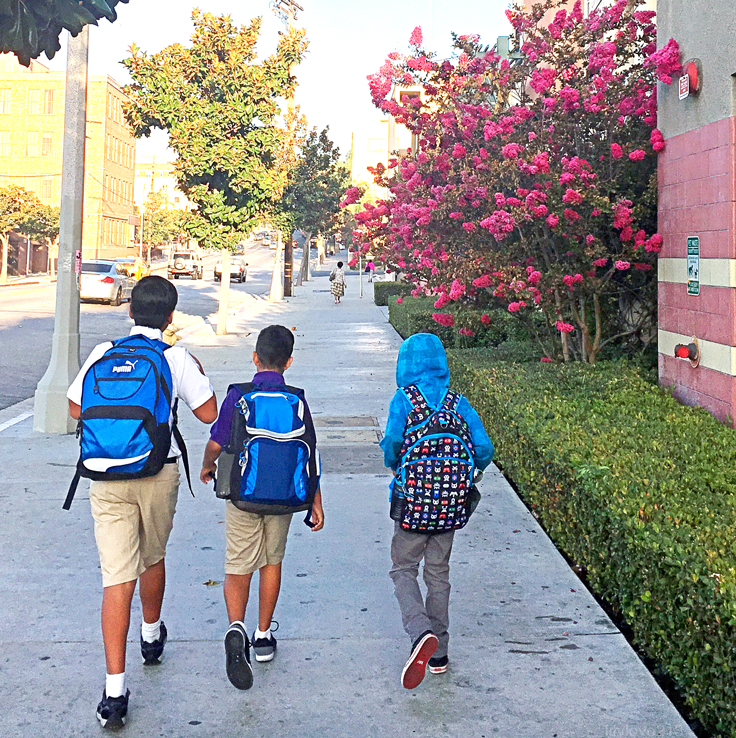 Kids went back to school, weddings happened, and fun influencer/blogger events took place in-between. ONE HECTIC SUMMER!
Which brings us to September….after celebrating my 2 September boys birthdays last week, I'm finally getting into the swing of things and have a established sort of a routine which is what I was craving for. Every day was so different and unexpected…that it was leaving me feeling crazy! I've now managed to create more structure in the day and compartmentalize my time, that I even have time to do yoga in the morning!! Yay!! That makes me so happy ☺️
This is one lengthy post…but just had to update you on what happened with TBC….. Life happened.
Being busy happened. Blogging has been a fun creative outlet for me and I wasn't feeling creative or inspired earlier in the year.

But that all has changed since Halloween is a few weeks away!!
I'm going to put all my creative energy into some fun and easy Halloween costume ideas for you! And I know I'll have tons of fun putting them together in the process! I just can't wait!! I'm even doing a costume that one of you suggested last year! Thank you for the suggestions! Keep 'em coming, you never know.

By the way, The Beautiful Circus won't be all about my SeliBeli I promise, I changed the TBC Instagram and people thought I was not doing TBC anymore and that it was all about Seli …although I am pretty obsessed my my little donut, my website won't only be about SeliBeli posts. My @lilylove213 account will remain my main TBC & personal account. ❤️?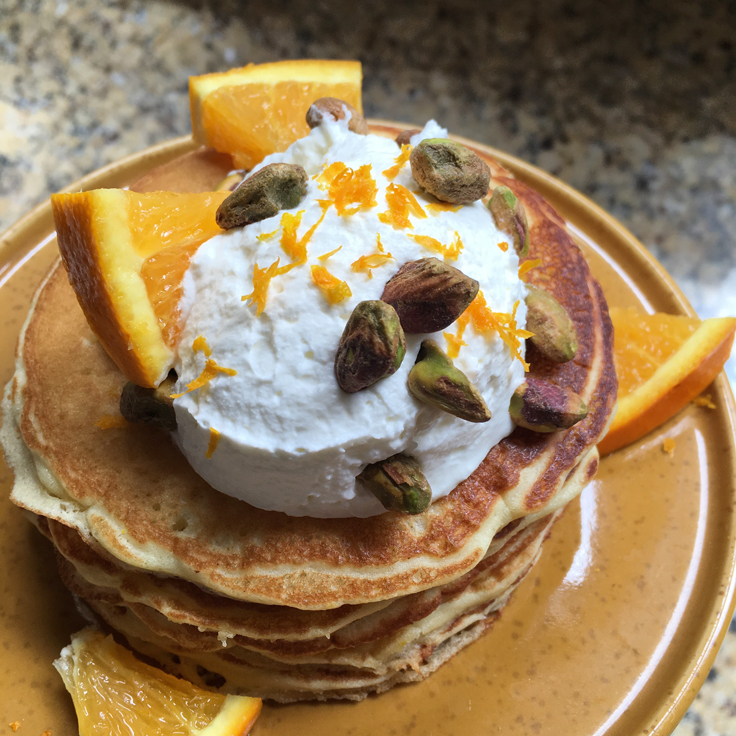 That my friends its a highlight glimpse during these past 4 months. A lot more stuff happened of course, but I just don't have time to write it all! LOL!
If there is anything you would like to see leave me a comment here or on my Instagram account (@lilylove213). For the few of you that asked…yes I will do a how-to post on the unicorn headband! Plus a DIY on a Dia De Los Muertos Piñata!! ?
Anyway, have a great week and I'll be keeping you guys posted…pancakes and all!
Cheers!!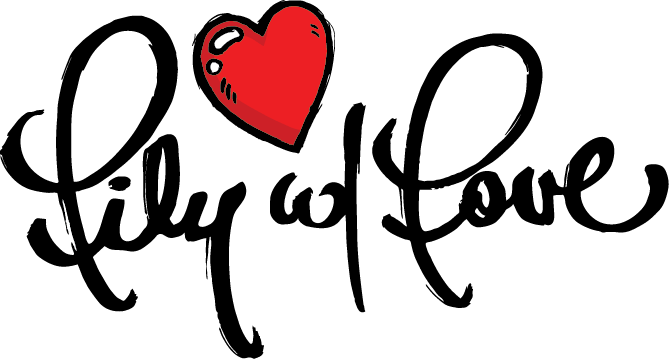 Ps.- I'm on Snapchat too! Check out my silly adventures at @lilymartinez213