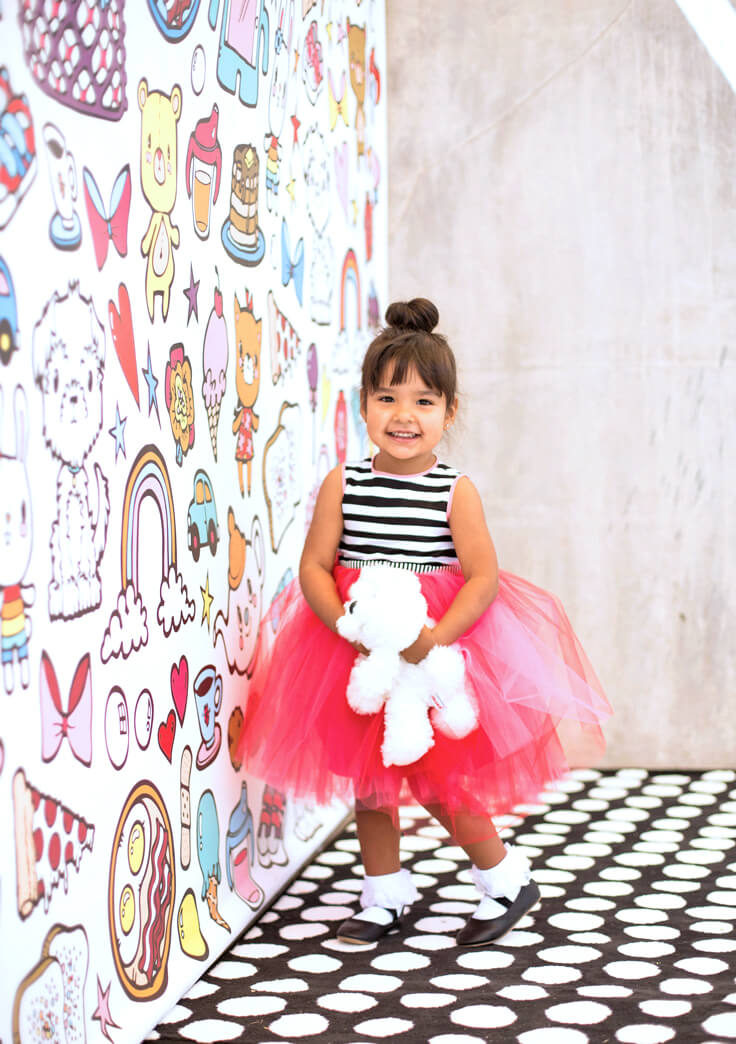 So excited to finally share (most) all of the photos from my little SeliBeli 's 3rd birthday party. It was just SO fun to celebrate this special day with all my favorite people. We ate, we laughed, played, popped bubbles, jumped on the bouncy (well, the kids did), break a piñata, ate tons of cookies and cake, danced, and just had a blast!
The best compliment I can ever receive is that my daughter is still talking about her birthday party and calling it "cool party mom" or "miss my party mom!" I just giggle. If only a months worth of work can last longer than 4 hours right?
Anyway, I'll stop writing and get to the pretty pictures! I was so fortunate to work with a fantastic photographer to capture some truly special moments! Thank you Andrea V. for all the photos on this blog post!!! You did an amazing job!! Check out her beautiful work below ❤️
This pretty much sums up the inspiration…modern, black & white polkadots with lots of color & love!
My brother's event space was a perfect setting for my sweet little one's party. It's cool, modern, art space and has L.A. as a backdrop! The space has a super chic and cool vibe for any type of party. It hasn't been officially announced and open to the public, but if you are interested in this event space you can contact my brother, Jose here or DM him at his Instagram account for more details on pricing and availability.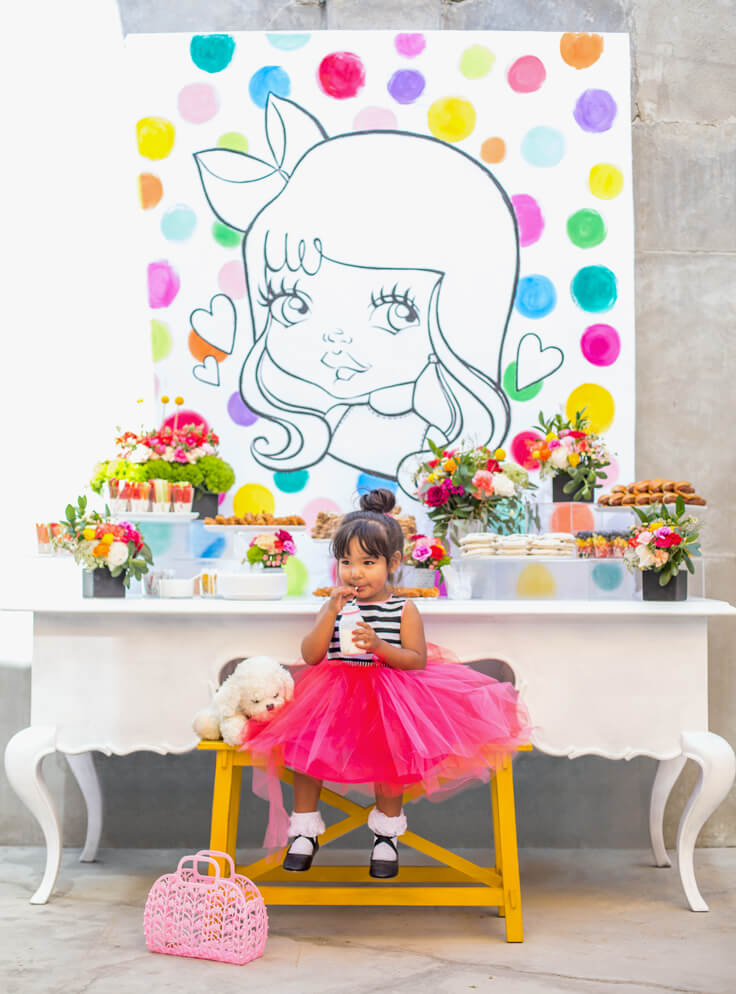 Loved creating this kid's food table with the help of my friends at Urban Palate . After having the pleasure of working with them for my sister Julie's birthday party early in the year (which by the way, I have all the intent on posting about the party…just waiting on her to post her party first 🙂 So know I haven't forgotten, just waiting on my sissy! lol) Anyway, Urban Palate can make food look amazing for any event…not only that, but the food is delicious! All high quality ingredients and attention to detail is of the highest standards. I love these guys and their staff is phenomenal. Again, highly recommend for any big celebration or small like mine. You will not be disappointed! Just check out the Urban Palate Instagram account. Swoon!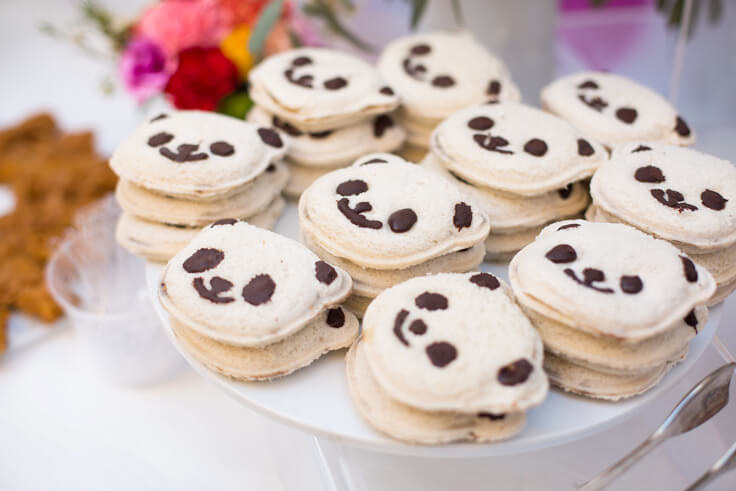 Kid's Panda mini sandwiches!? Thank you UP!!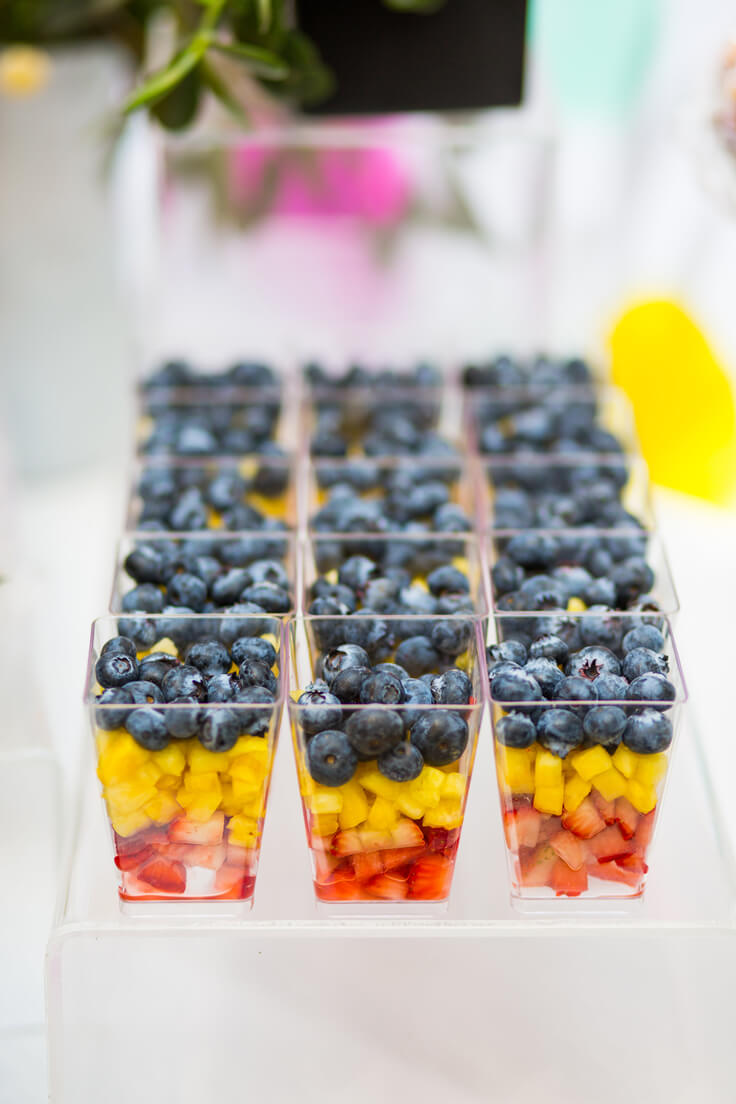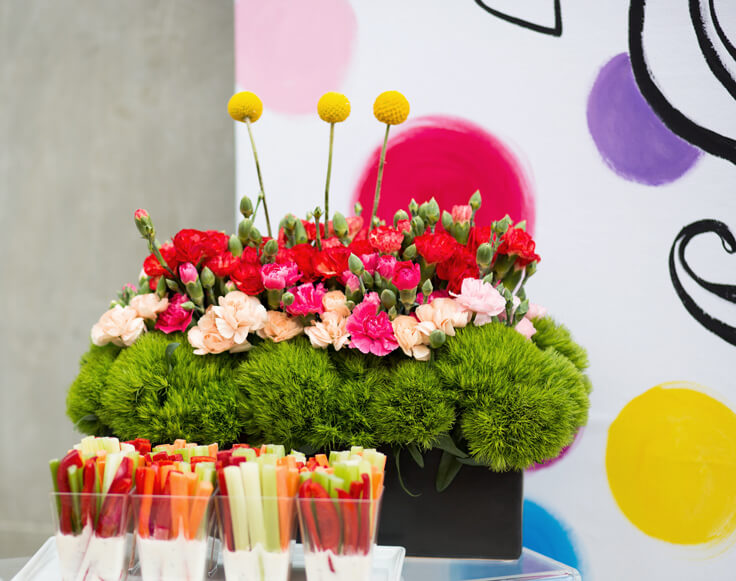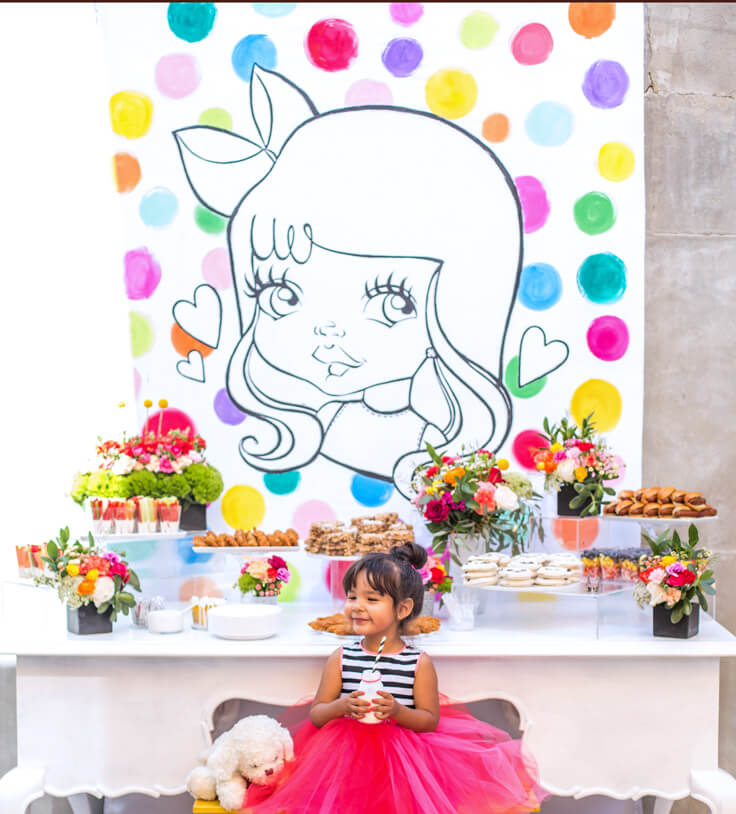 One happy lady with all her favorite mini foods! ❤️
After eating the yummiest kid's food…the kids where off to the main party space. Seli's cousin pretending to be the party girl with Crowd Sign's big head! These were so fun to take photos with! Check out there site for all the fun products they carry.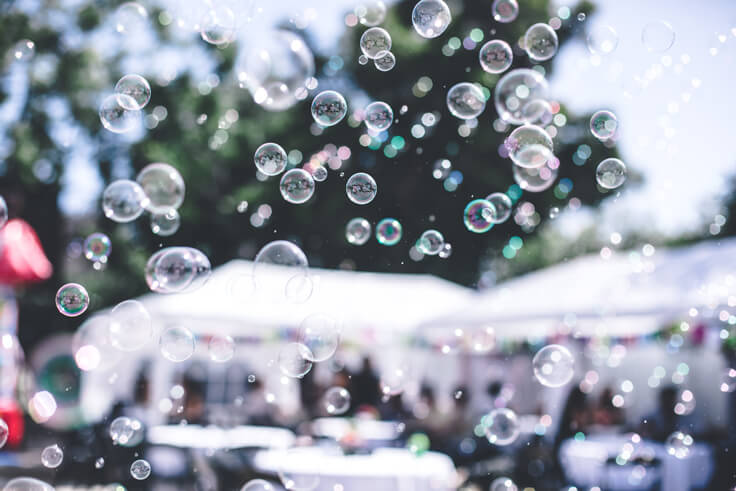 Renting a professional bubble machine was the best $45 dollars I ever did spend. It made the party feel magical and oh so fun!! HIGHLY-HIGHLY recommend getting one for you next little one's outdoor party! I got mine and the Hello Kitty bouncy below from ExtraFun Jumpers.
Also a great source for all your party needs!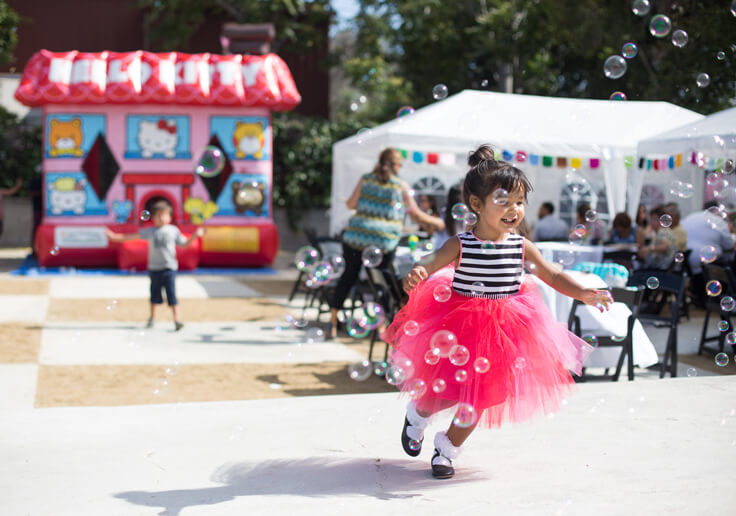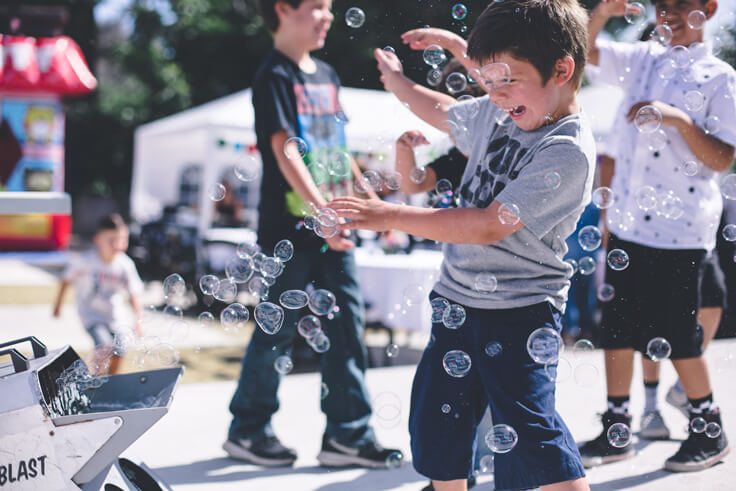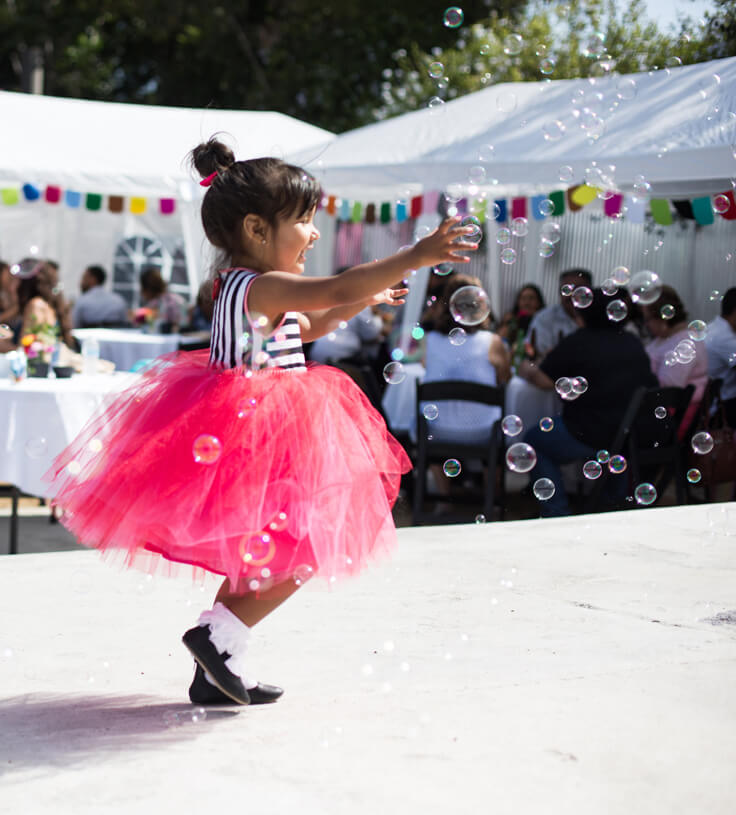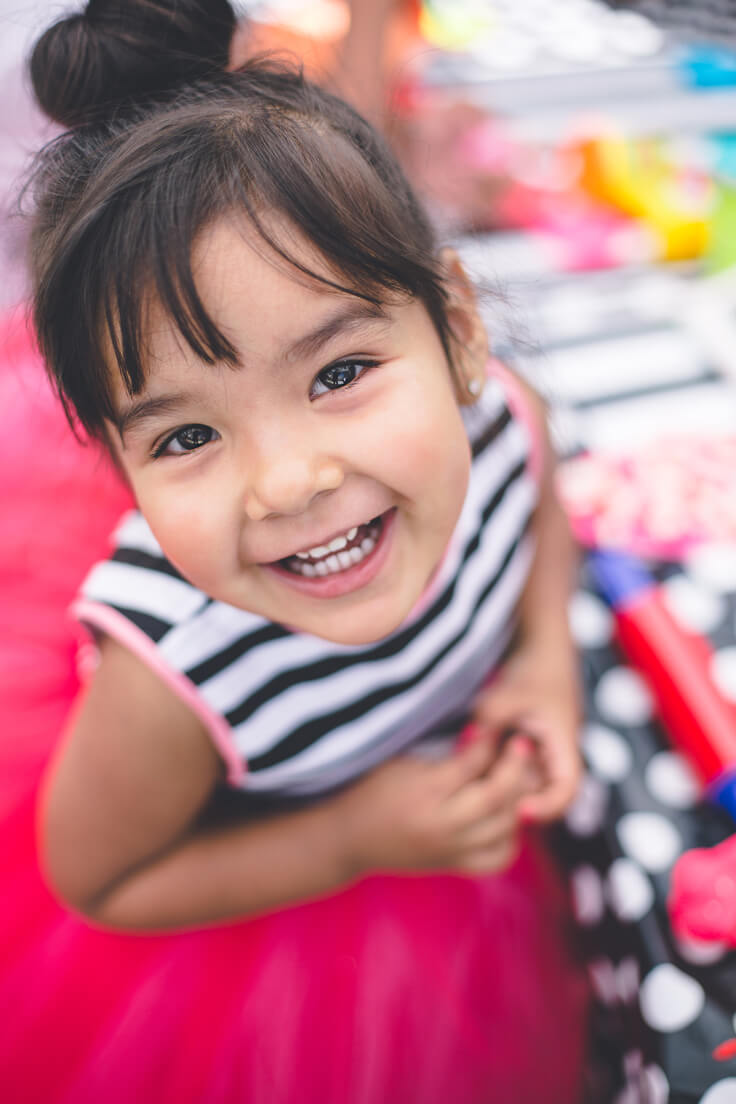 She loved the kid's tables I set up for her…all her favorite things to do. Play-Doh table, Cookie-Decorating table, Lego table, and Color fun table. Because it was a bigger party than usual, I didn't have time to play the usual party games, so this was a fun alternative for them to run around, eat cookies, pop bubbles, jump on the jumpy, play, decorate and just have fun!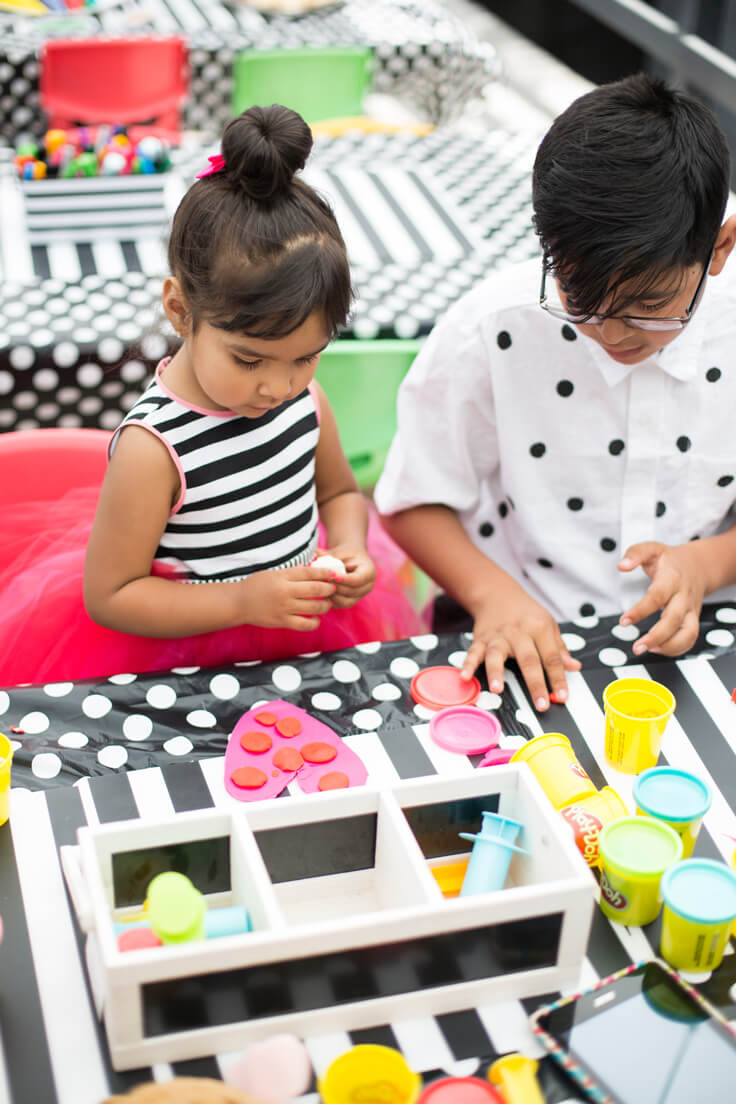 Heart Play-Doh Pizza making with big brother, what can be better? She is obsessed with Play-Doh. lol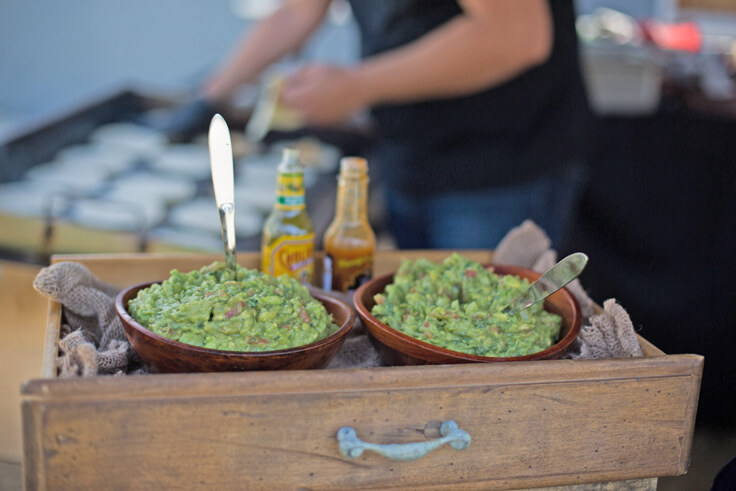 We had grown-up food too of course! That guacamole was SO fresh and yummy!!
My friends at Taco Chop catered our event and let me tell you they brought on the goodness!! Their set up and delicious food was amazing. With fresh and high quality ingredients, everyone was happy & they all loved the food. If you are ever in the San Juan Capistrano area you must stop by their restaurant El Maguey! You can't miss it, its across the street from the Mission. Thank you to this incredible crew and Melissa (from Chasing Clothes) for helping me with last minute set up! You are awesome!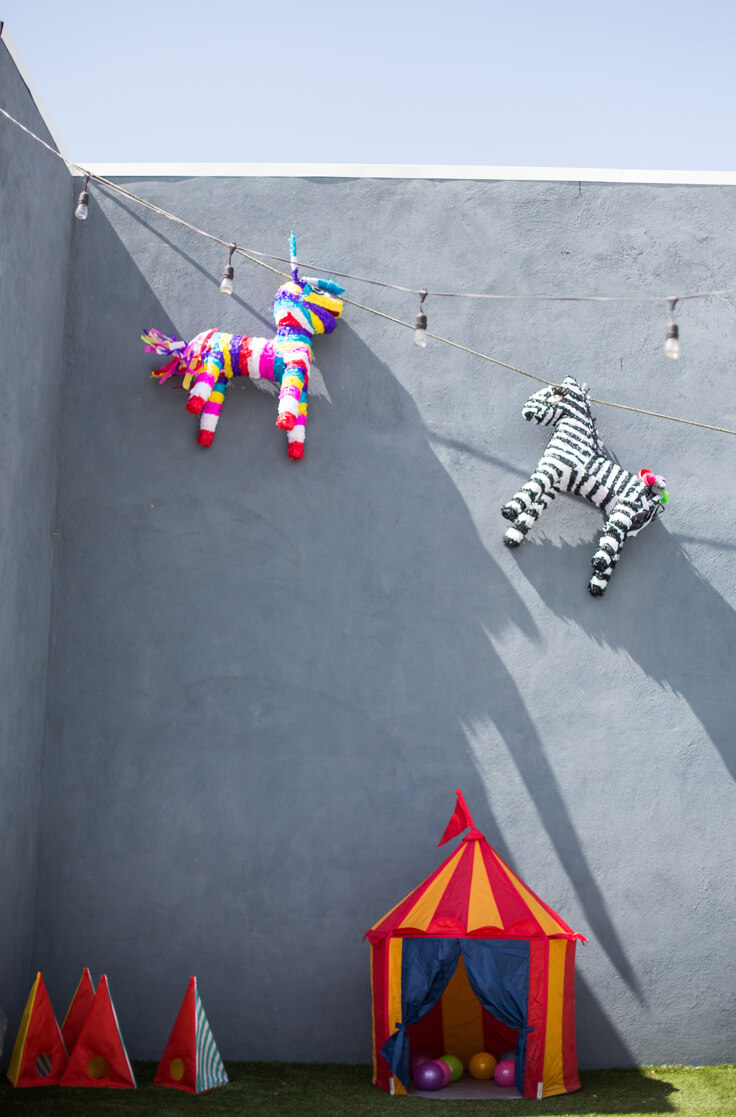 Those 2 cute piñatas never had a chance!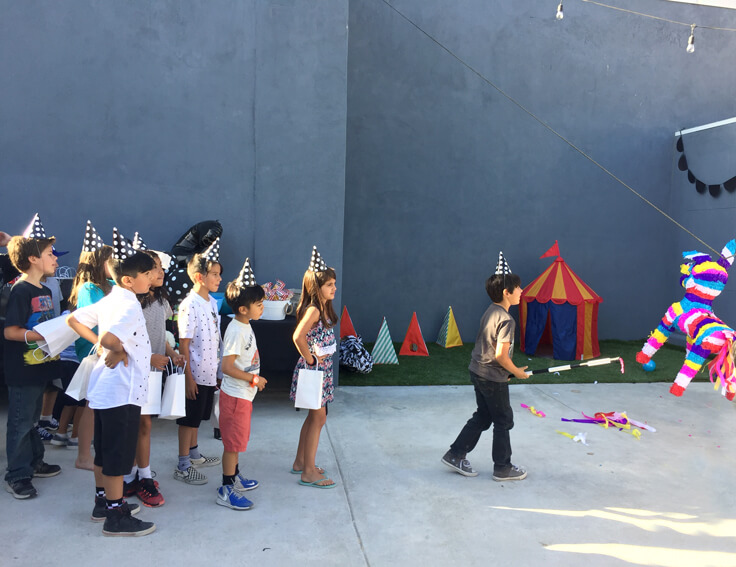 Goody-goody! Goodie bags!
My daughter requested a pink cake. So thats what she got! A delicious strawberry cake from Cakes by Claritza . It was delicious! It was my first time working with Claritza, so I didn't know what to expect. She came highly recommended and she didn't disappoint. I love working with people that are not only professional but are super nice & sweet. She is all of that and super talented!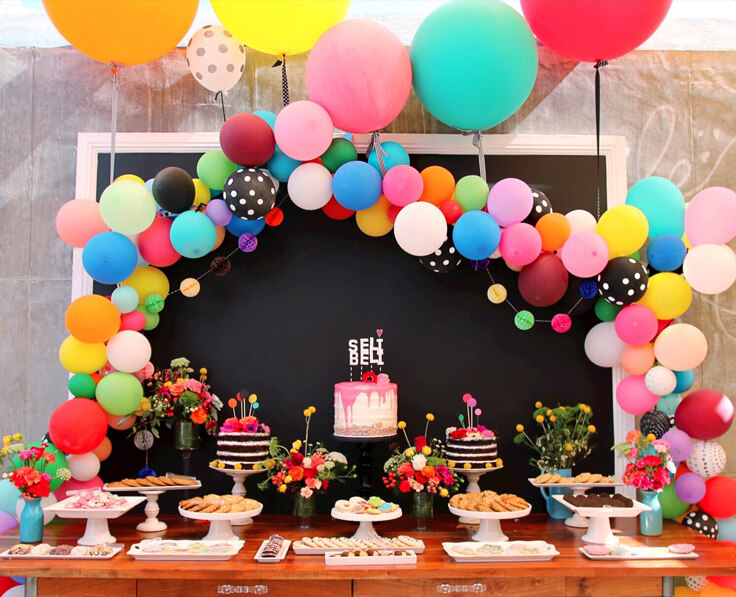 I really love how everything turned out. I repurposed some of my sister's backdrops from her party earlier in the year and they worked out great!
But this major focal point wasn't complete without the help of my sister Ari. Good Lord and her balloon skills! Another balloon garland masterpiece! Thank you sis for everything!! You really need to start selling these bad boys!???You are the very best!
Like any toddler Seli is a cookie monster! So it was very fitting to have a cookie bar for her sweets table. We had mini-milk bottles off to the side, we wouldn't torture the kids like that with a ton a cookies and no milk! LOL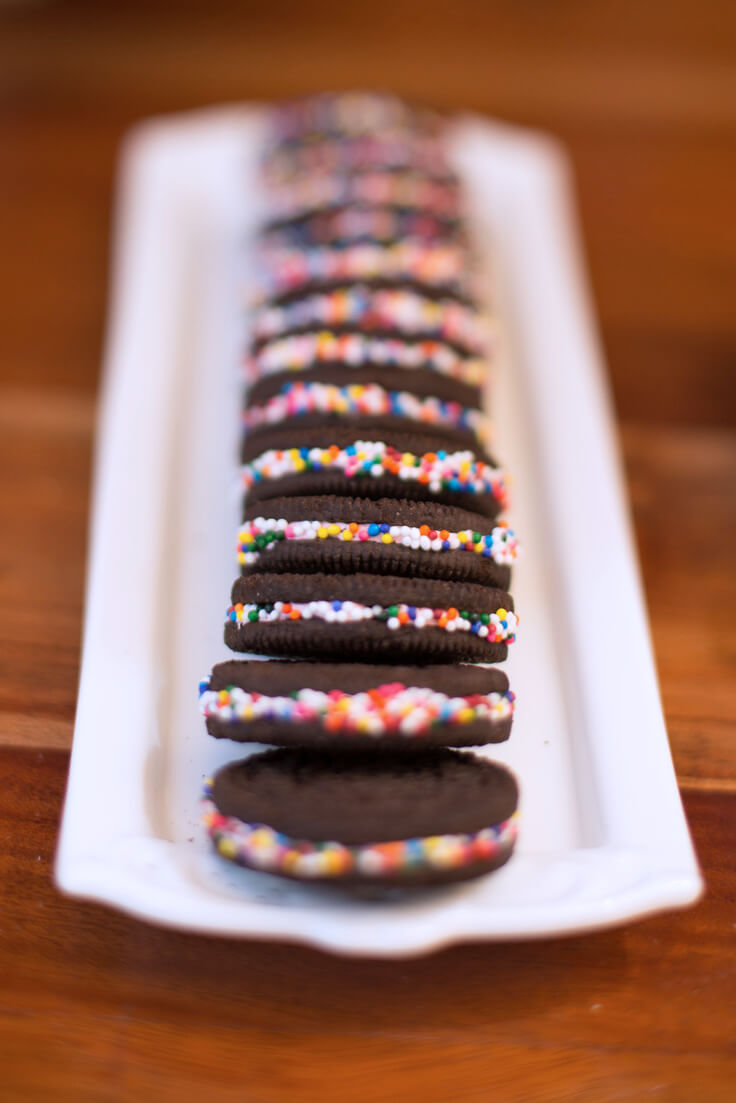 I added some round colorful sprinkles to Seli's favorite Oreo cookies to make them a bit more festive! I pipped in some frosting and coated them with the sprinkles, they stuck like a charm!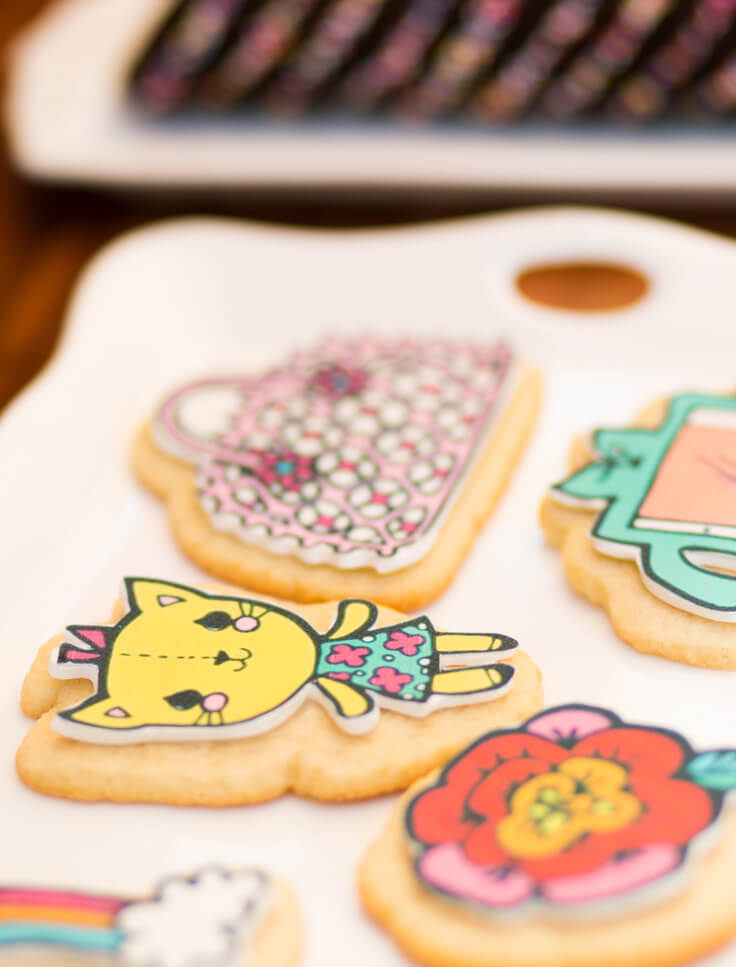 Yes I know…my heart melted too. Cutest cousins ever! ? The two on the left are 5 months apart and we call them Las Comadritas. LOL
Thank goodness for Miss April! This lady right here helped me with a ton a details for the party! I couldn't be more grateful for her and all her time and help. She did a fab job putting the finishing touches on the 2 side chocolate cakes. ☺️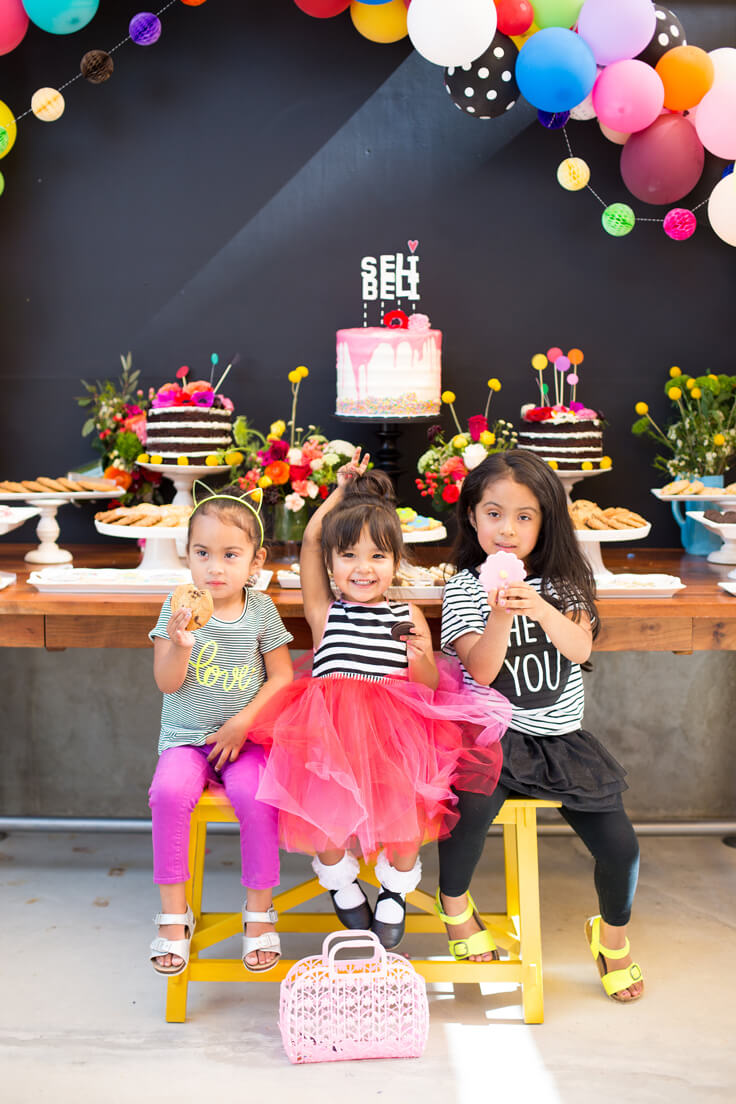 so yea, she is giving her self bunny ears! ? Too darn cute!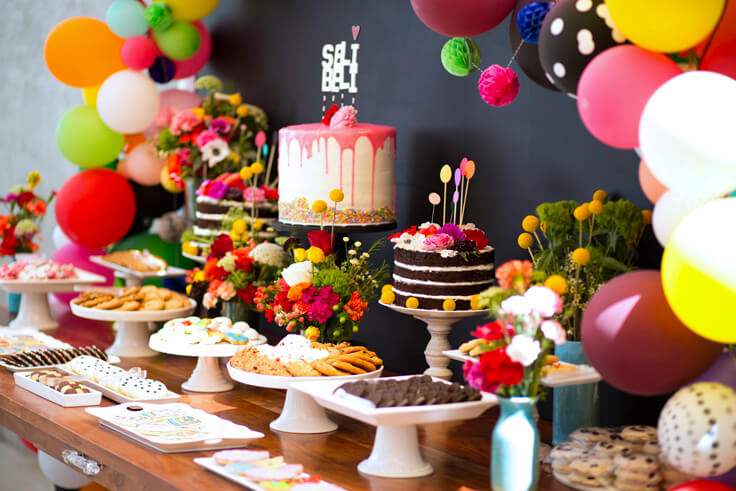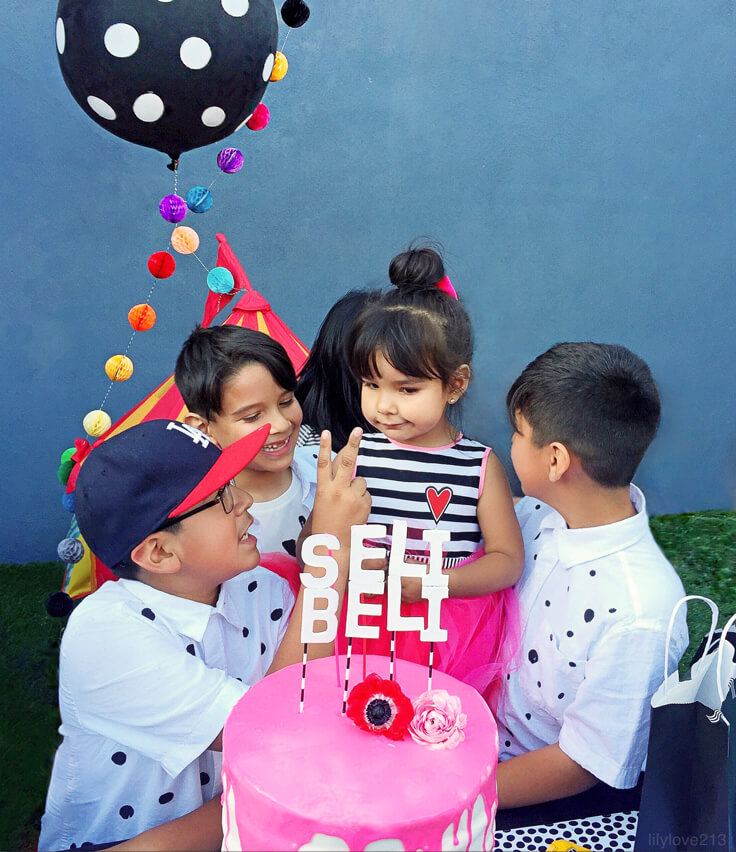 Let them eat cake!
Julie and Kevin thank you guys a million! ? Watching you guys help me with all the flowers arrangements made me feel like I was in a photoshoot with the beautiful people! LOL. So grateful to have your help and for being so beautiful inside & out! XO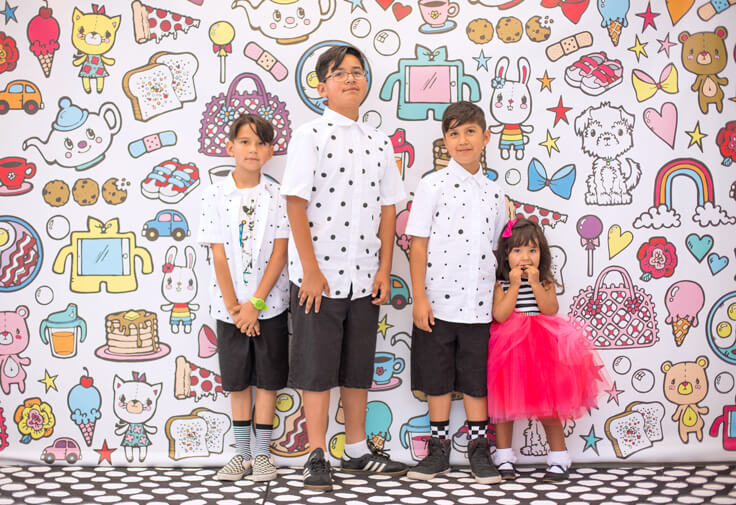 Photo Time!! Big brothers and little sister. My heart could just explode with these four. In love times infinity!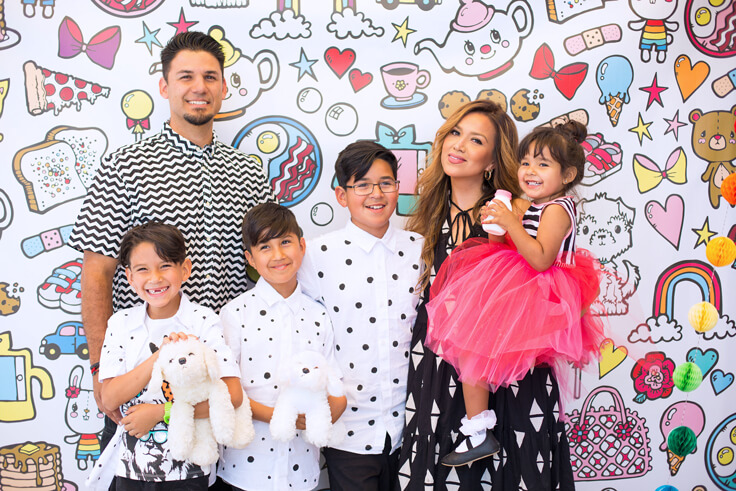 Family is everything to me. I find any excuse to celebrate them. ❤️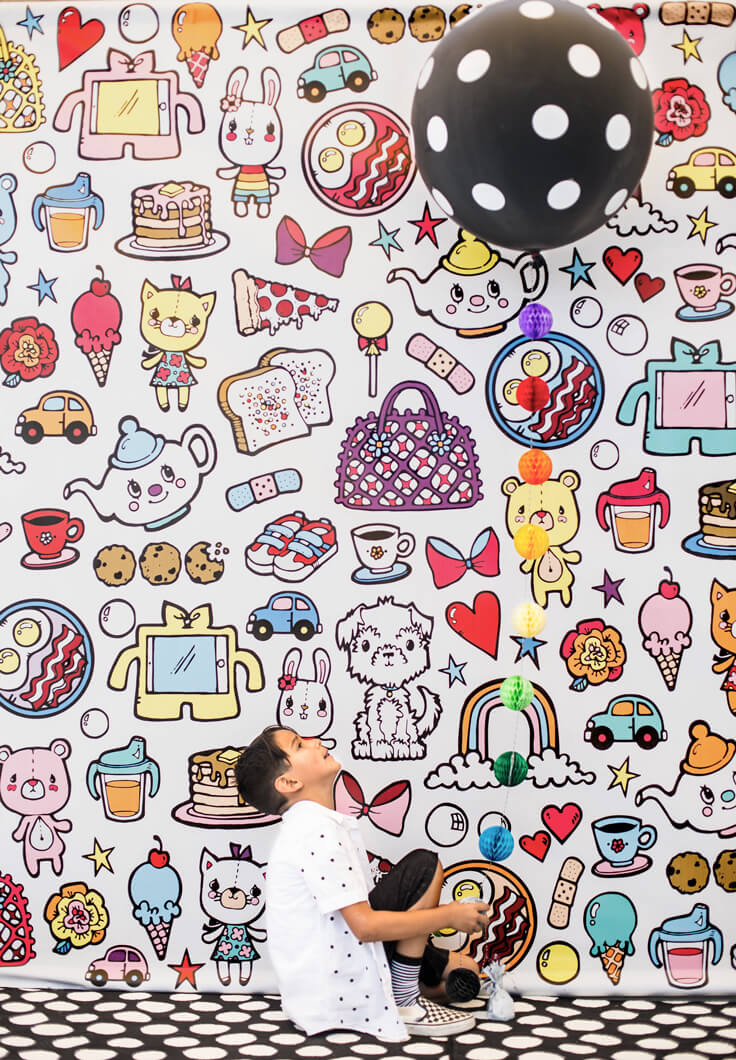 Let me know if you are interested in an original art backdrop for you party (similar to this), I can quote you based on design, size, delivery, & installation. Local So. Cali area only. You can contact me HERE for more info.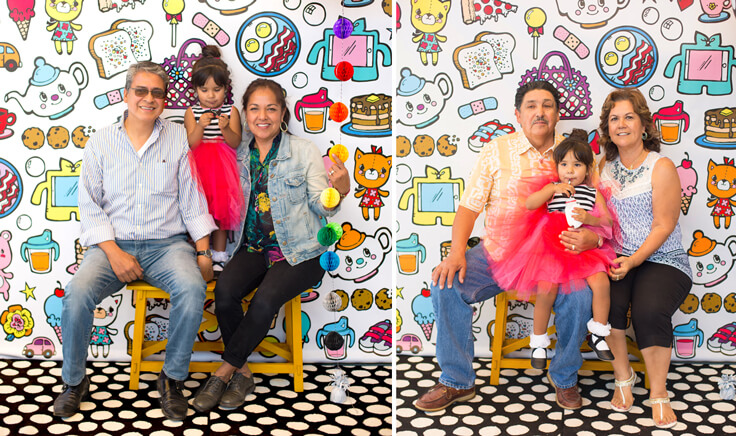 Grandparents are the BEST! So blessed to have both sets of our parents with us. Seli and her brothers are some really lucky kids. My husband and I are some really lucky kids too! ?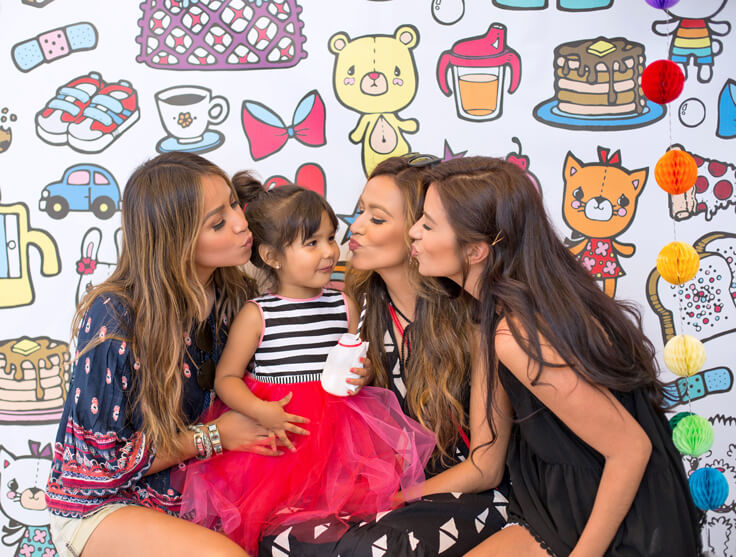 LOVE LOVE LOVE LOVE LOVE LOVE❤️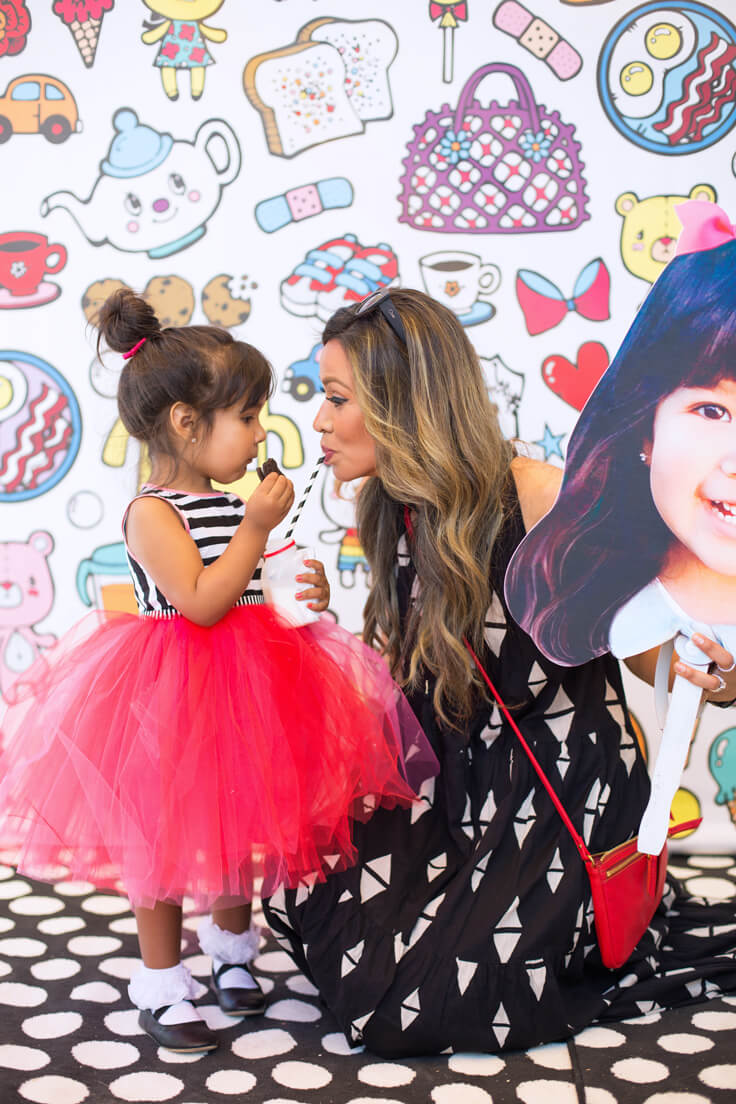 Best Friends (but Im still the mom ?)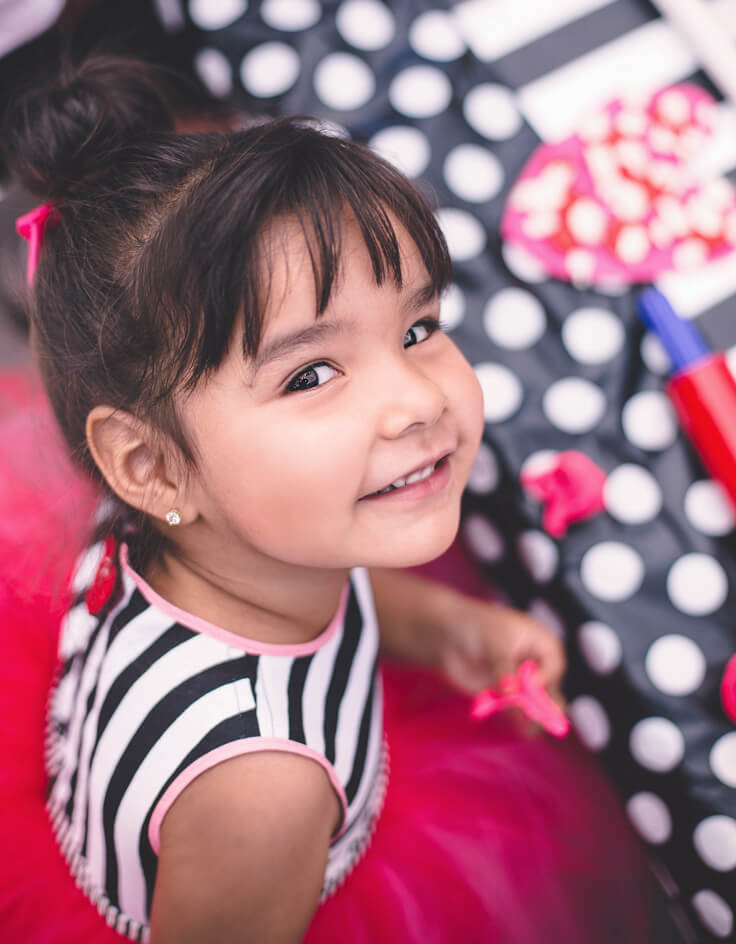 Hope I inspired you to create something fun and enjoyable for your next party. I really enjoyed preparing for Seli's party, not everything went according to plan, but it never does. The important thing is that we were together and we enjoyed each other's company!
Lastly, I just wanted to say NOTHING I ever do is possible without the help of my amazing, handsome and always supporting husband Mucio! Thank you for EVERYTHING!! All the late nights, wifey tantrums you let me vent (vice versa with your hubs tantrums) and all your help with the big things to the smallest details. I won the husband lottery when I married you. Thank you to your parents that did a fantastic job raising you. I love you SOOOO much and I'm grateful you are my partner in life. Thank you for always believing in me and being my #1 fan. Means the world to me. You did a GREAt job (again) on Seli's party (regardless if you stapled and cut wrong the kids food table backdrop…cough cough) I tease.  I love you bb.
Okay! Party on! Who is next? Party season for me has just begun…1 down, 3 to go! Yikes!!
Happy Birthday my little SeliBeli! May you continue to grow a healthy and happy kid! You are a dream❤️ I love you!
Cheers!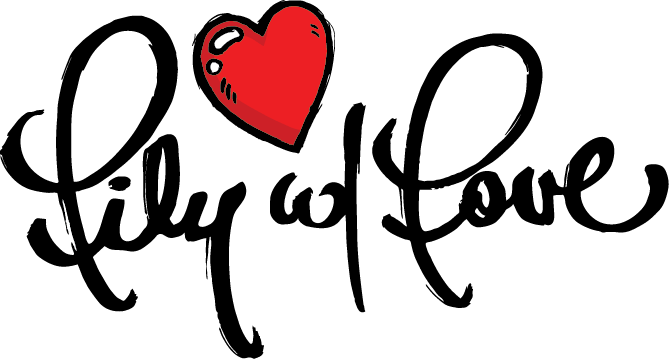 List of resources I used for my event:
PHOTOGRAPHY: Andrea V. Photography 
KID'S FOOD: Urban Palate
GROWN-UP FOOD: Taco Chop
EVENT SPACE: Jose Sariñana
CAKES & COOKIES: Cakes by Claritza
PHOTO WALL: Sam's Signs
FLOWERS: L.A. Flower Market
NOVELTY FABRIC: Michael Levine
PARTY RENTALS: Sir Michaels
BOUNCY & BUBBLES: Extra Fun Jumpers
PARTY SUPPLIES: Target
PARTY SUPPLIES: Amazon
CRAFT SUPPLIES: Michaels Craft Stores
RUGS & DECOR: IKEA