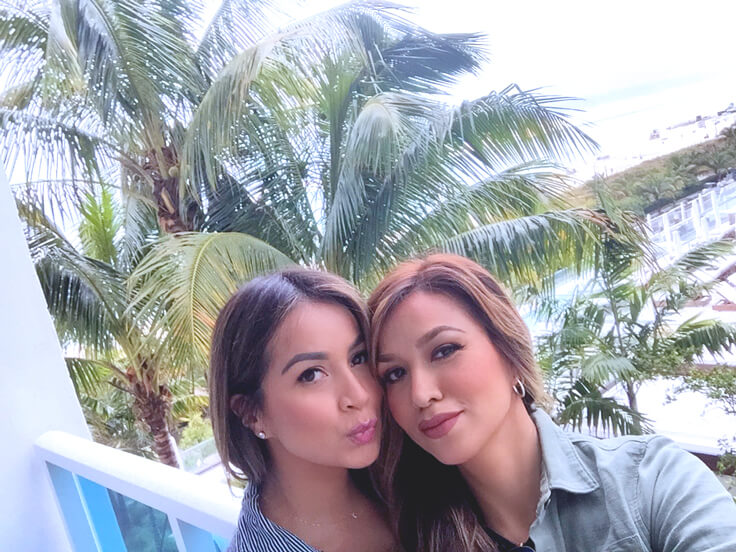 Last month I took a quick trip with my little sister Julie to one of my favorite cities. . . Miami! SisterTime is always so precious to us, with our busy schedules, we are lucky if we can squeeze in a lunch or see each other on Sunday with the rest of the fambam.
I was so psyched when she invited me as her guest for this Miami trip, courtesy of La Mer. She knows how much I love La Mer and thought I would love the trip. She was right, La Mer is always part of my skin care routine..this trip is so me! Lol.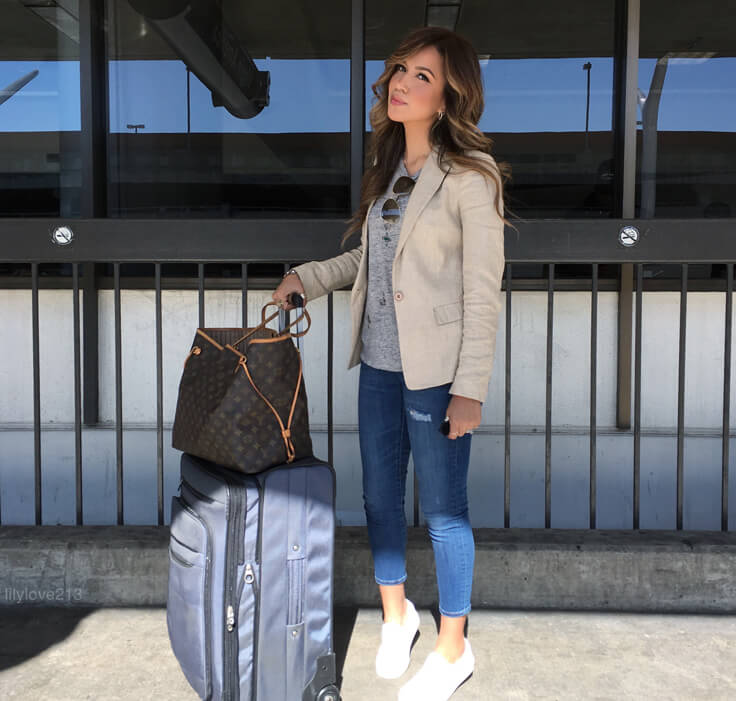 No-fuss airport look. I never wear black when traveling…after an "incident" on a business trip to Canada, I swore I would never wear dark colors on a flight ever again. Maybe one of these days I'll share the unbelieveable crazy story, but for now, smooth sailing with my classic linen blazer & classic white Vans.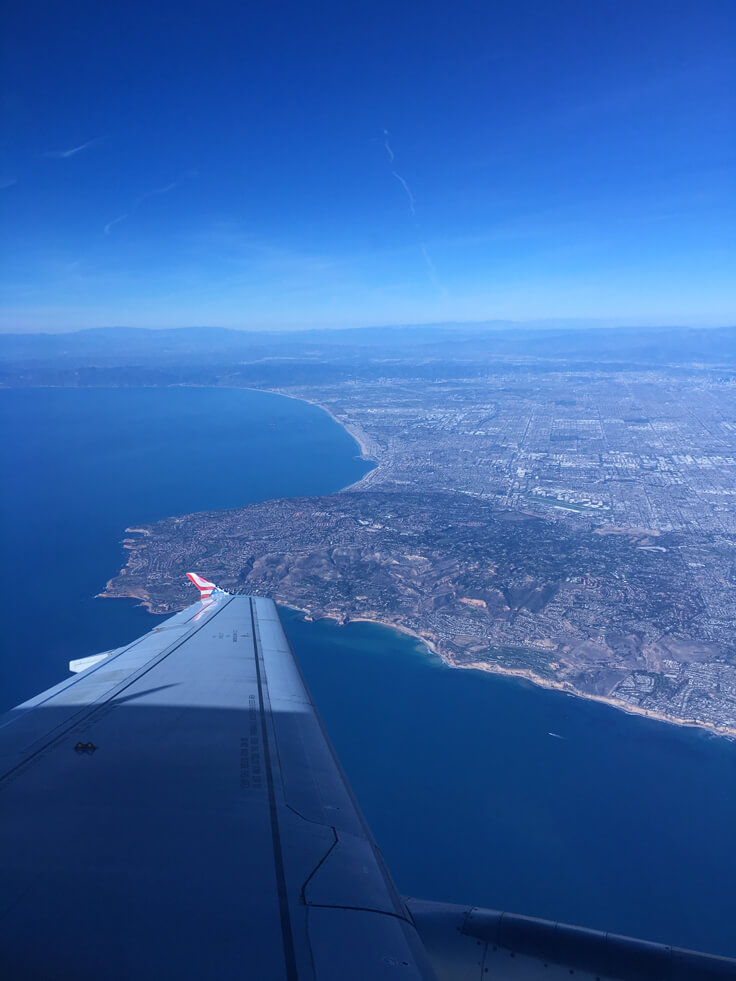 Be right back SoCali!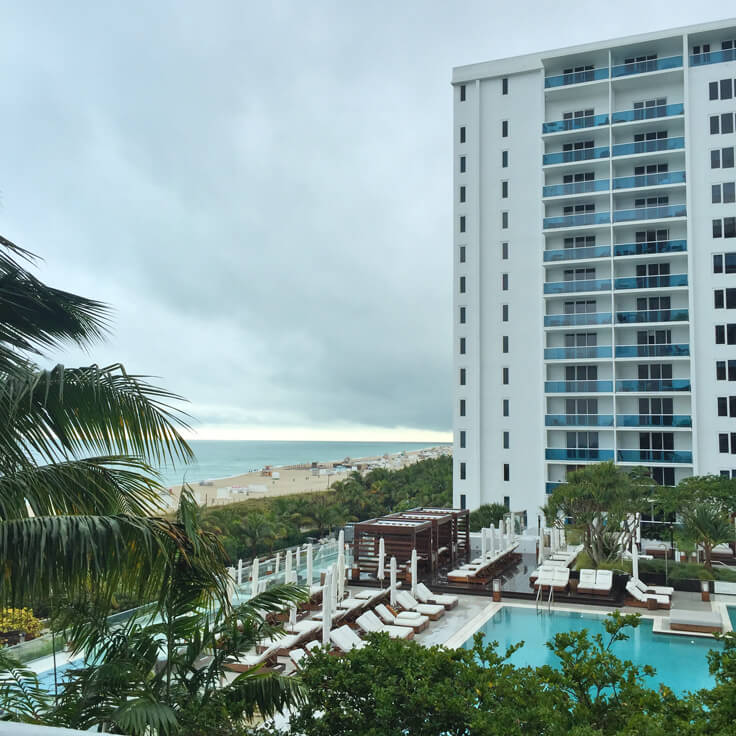 Off we went and experience the newly remodeled 1Hotel…which by the way we both just fell completely in love with. The vibe, the look, the smells, the sights, the service…everything about this hotel was wonderful! Their hospitality was everything!
The food & places we went thanks to our La Mer friends was really a fun way to experience Miami. Loved it!
We got rained in on one of the days…so that was a bummer, but with the rooms at 1Hotel, we were not complaining!
Check out below our 2-day trip in the 305. From a grilled octopus lunch, to bling'ed-out feathered dancers, we had a much needed SisterTime session!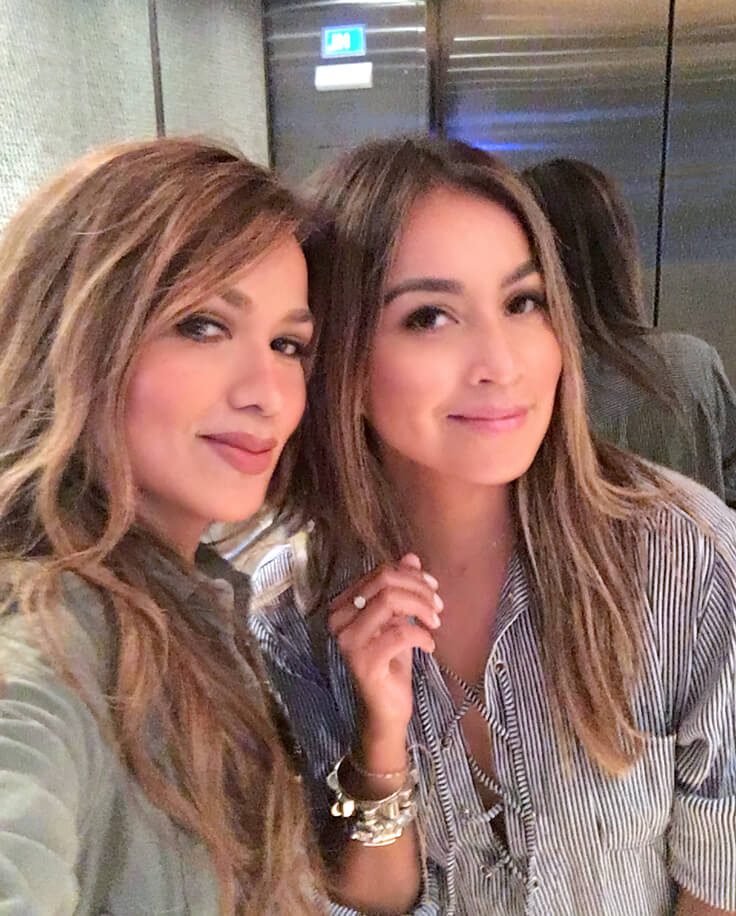 Sister Selfies in the elevator. . .a must!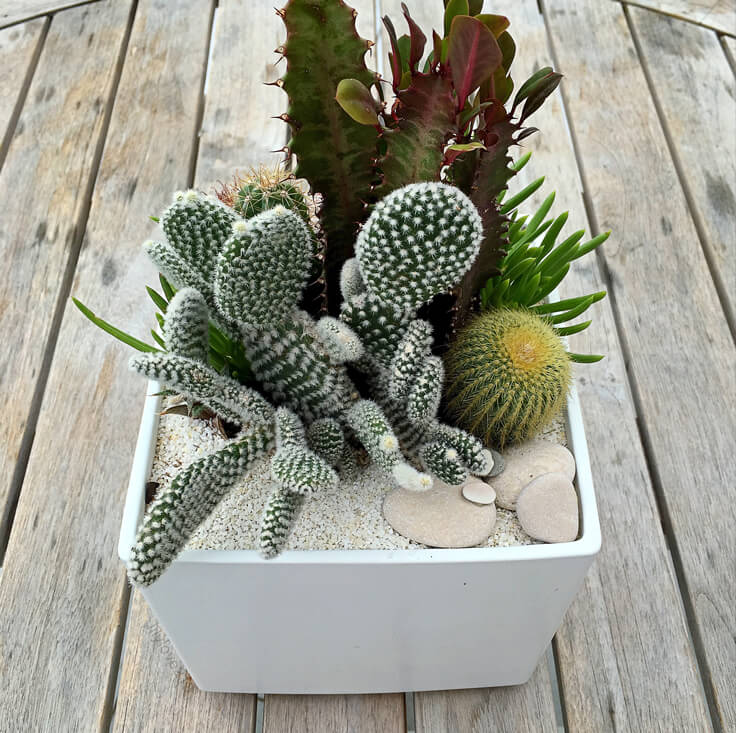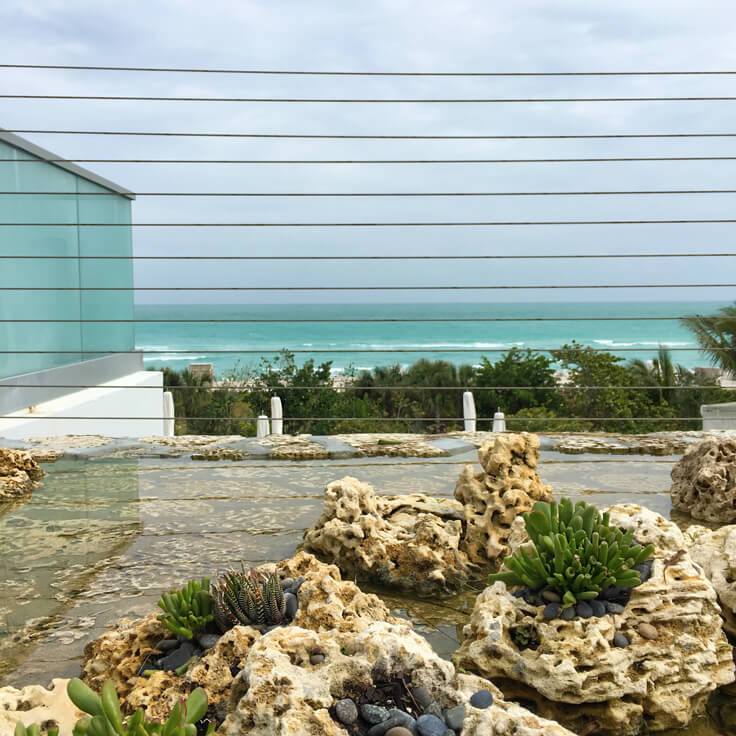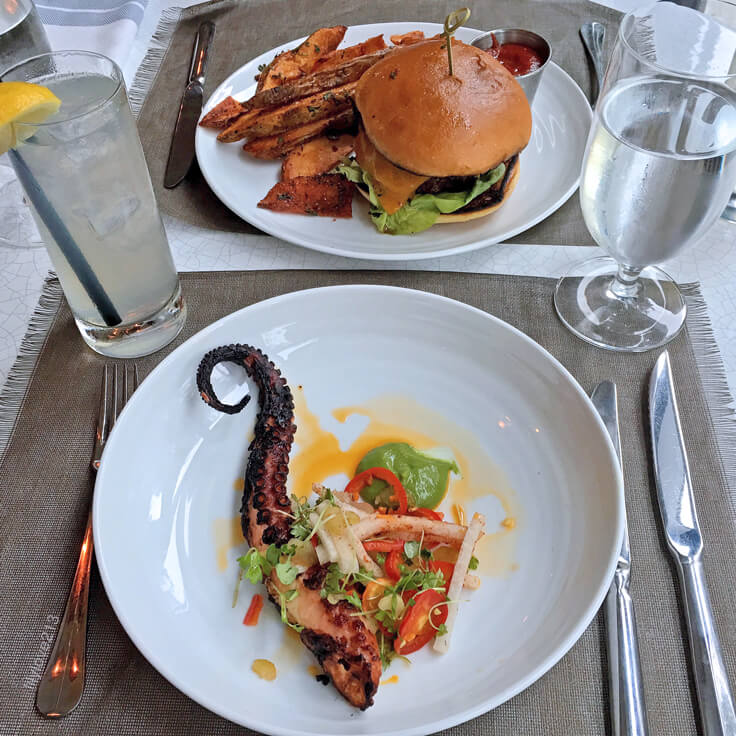 This lunch though! At Beachcraft…the hotel's signature restaurant. Yum!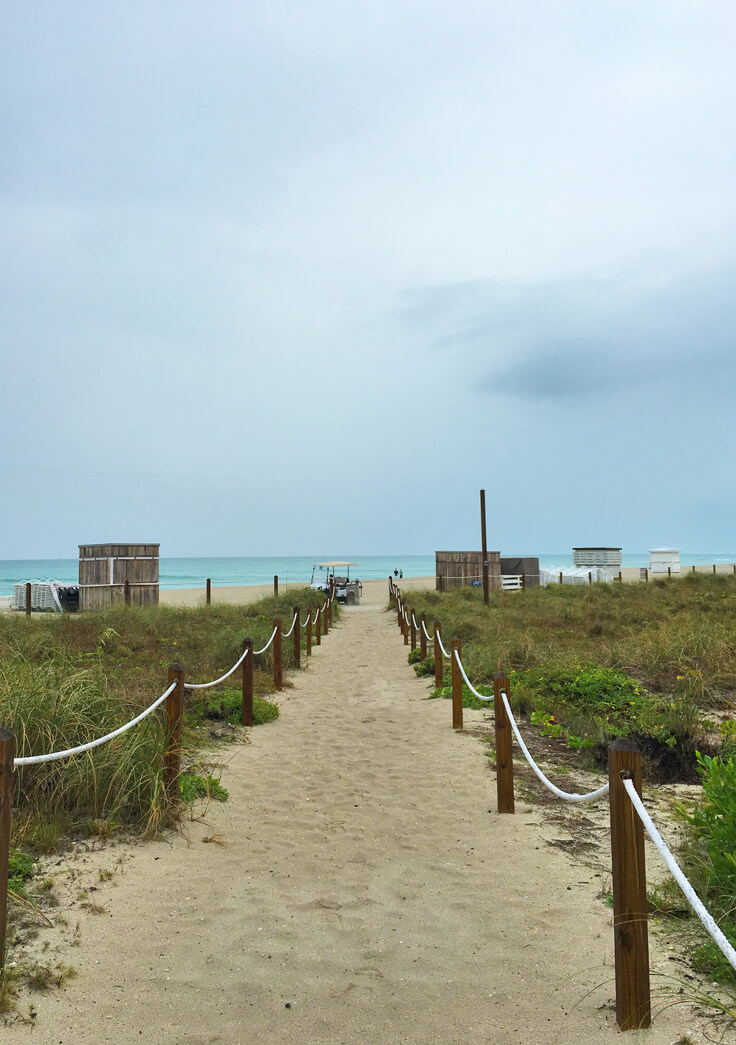 Sneeking to the beach for an hour before our dinner.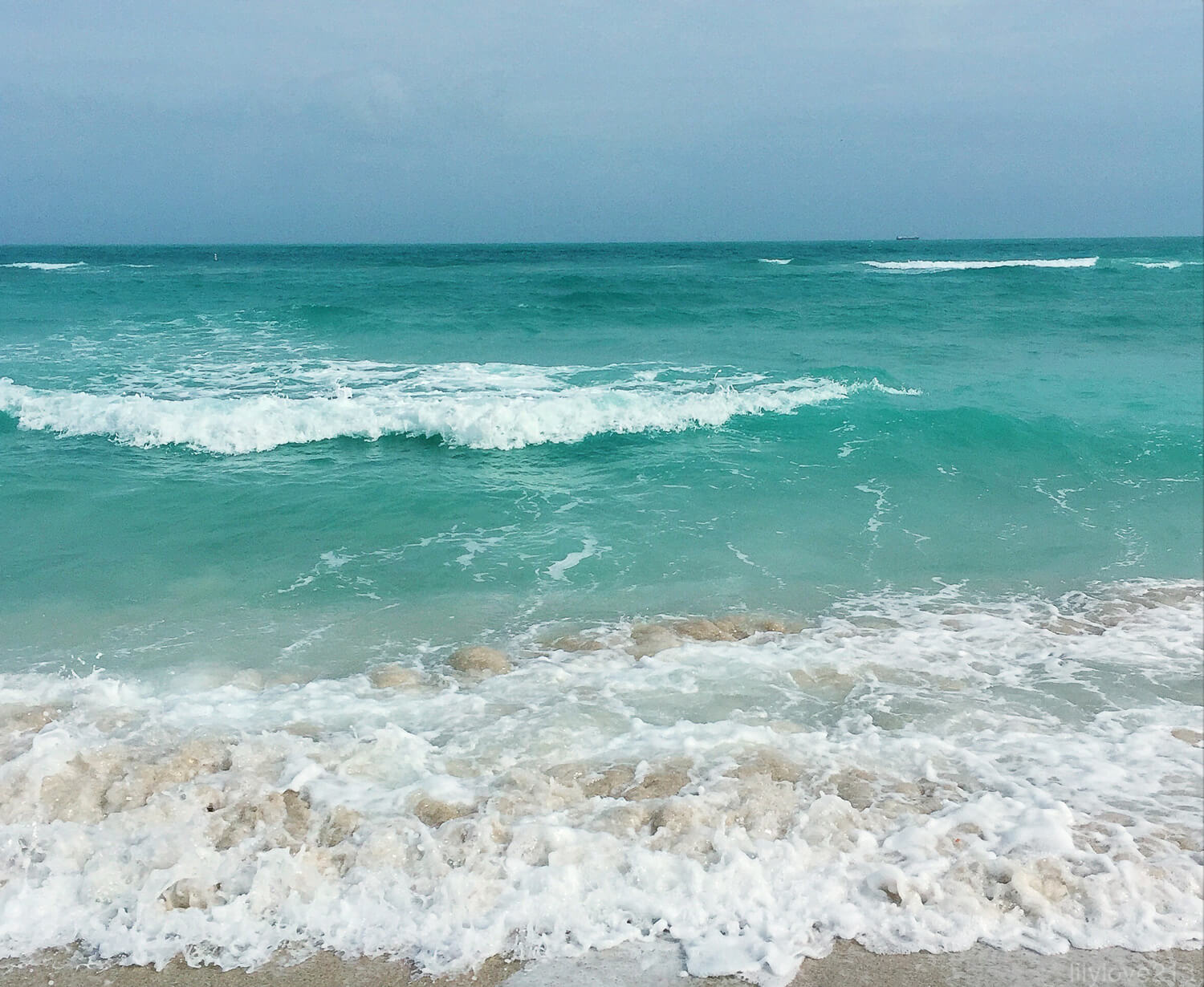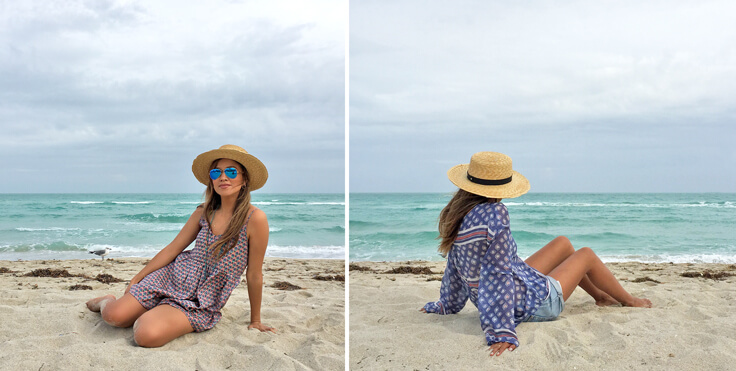 Sister's share straw hats always 🙂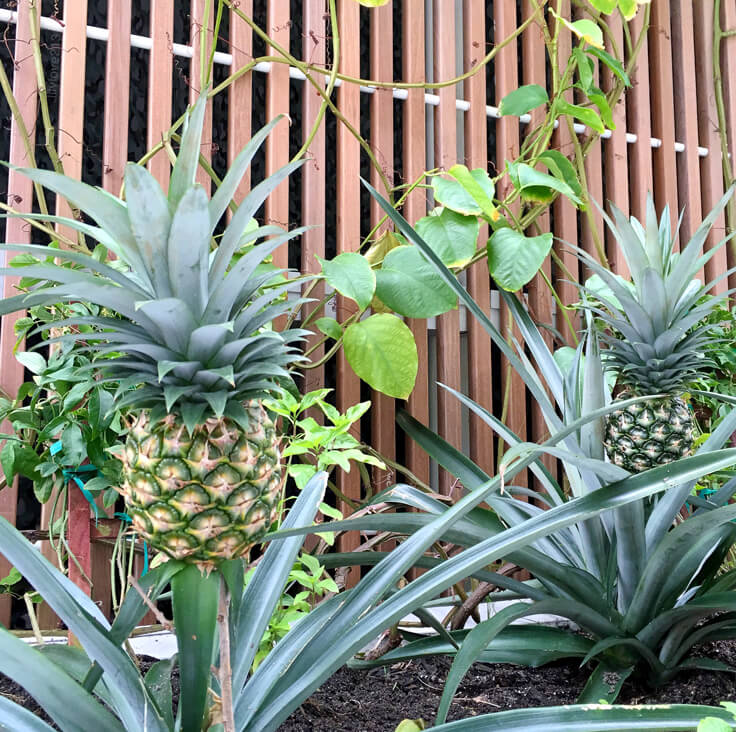 The hotel was growing pineapples! What's not to love!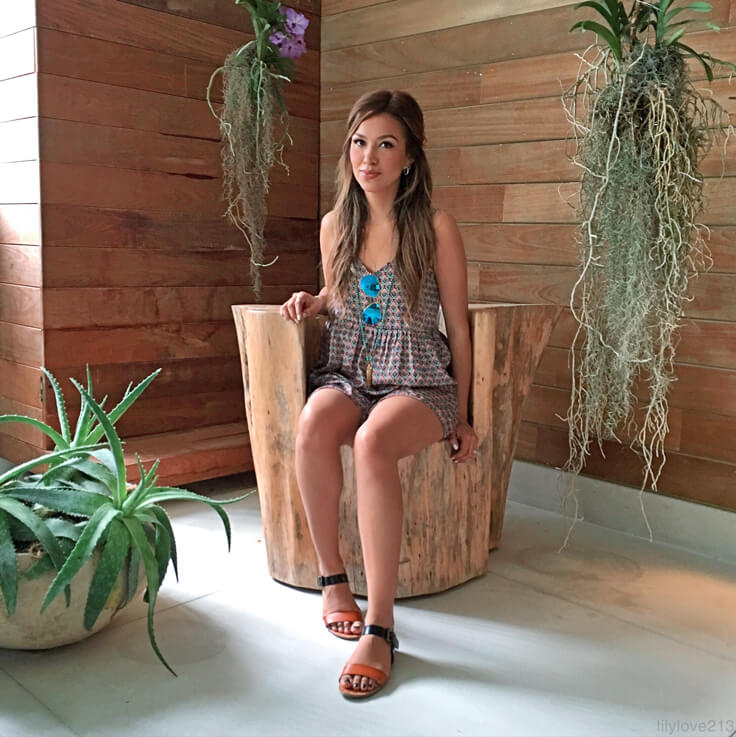 Taking photos of all my La Mer favorites! Picture by my sis…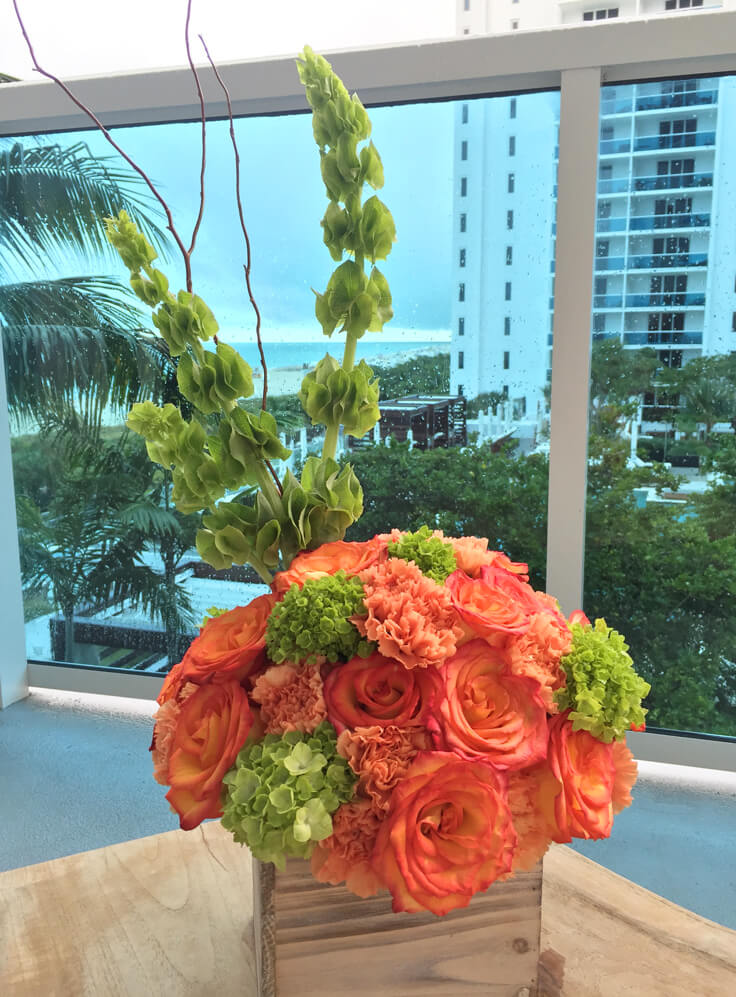 Came back to the hotel to get ready and these beauties were waiting for us at hotel. Beautiful!! Thank you to the local Miami flower boutique that sent them over for my sister. Much love in the 305!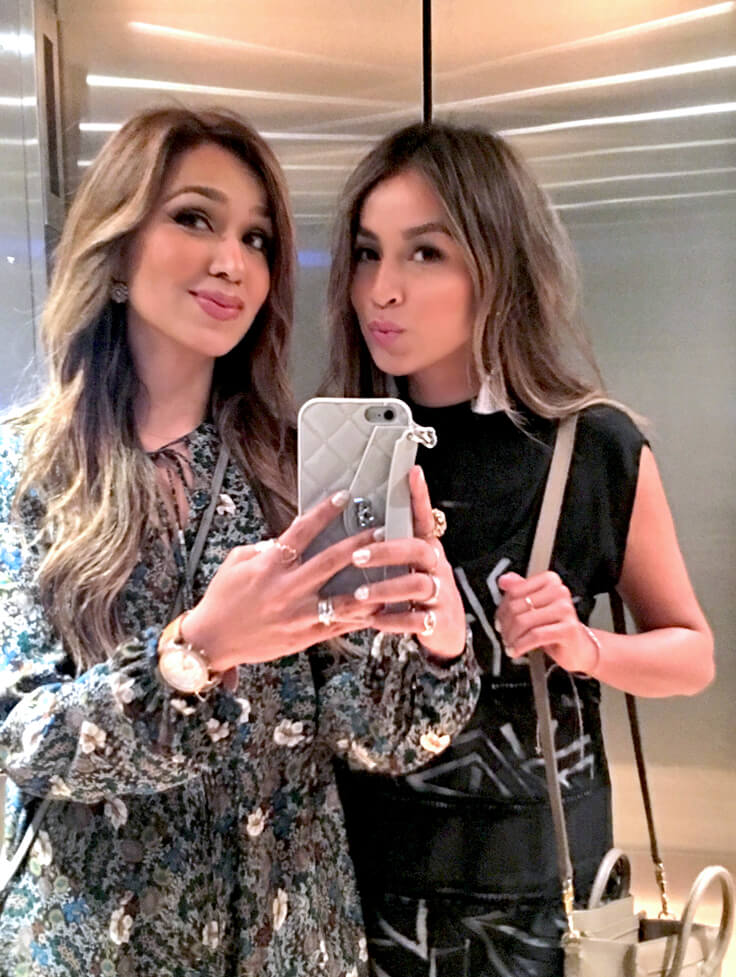 More elevator selfies! LOL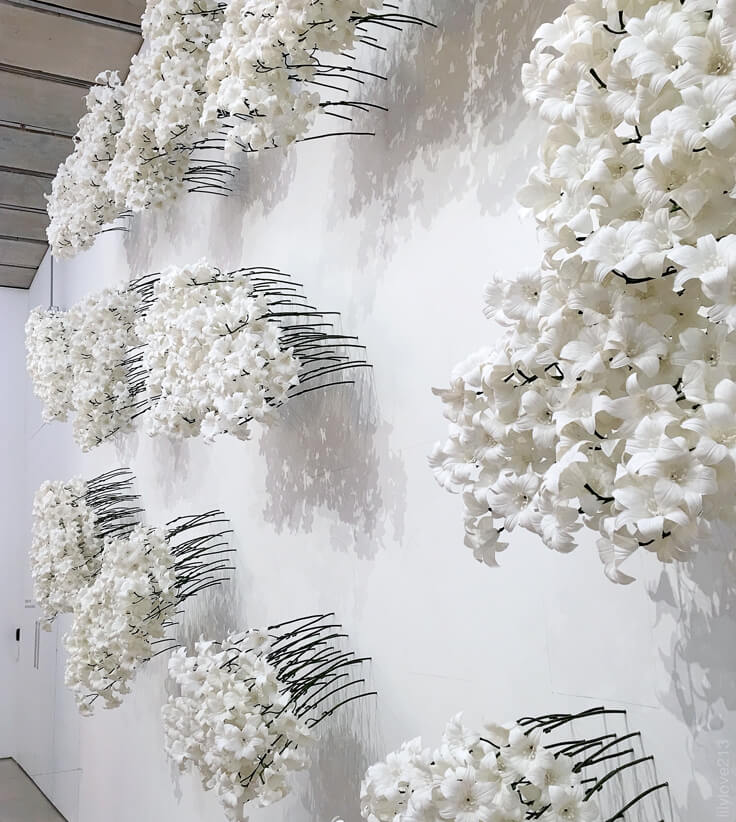 The most pretty art exhibit at Perez Art Museum. by: Maria Fernanda Cardoso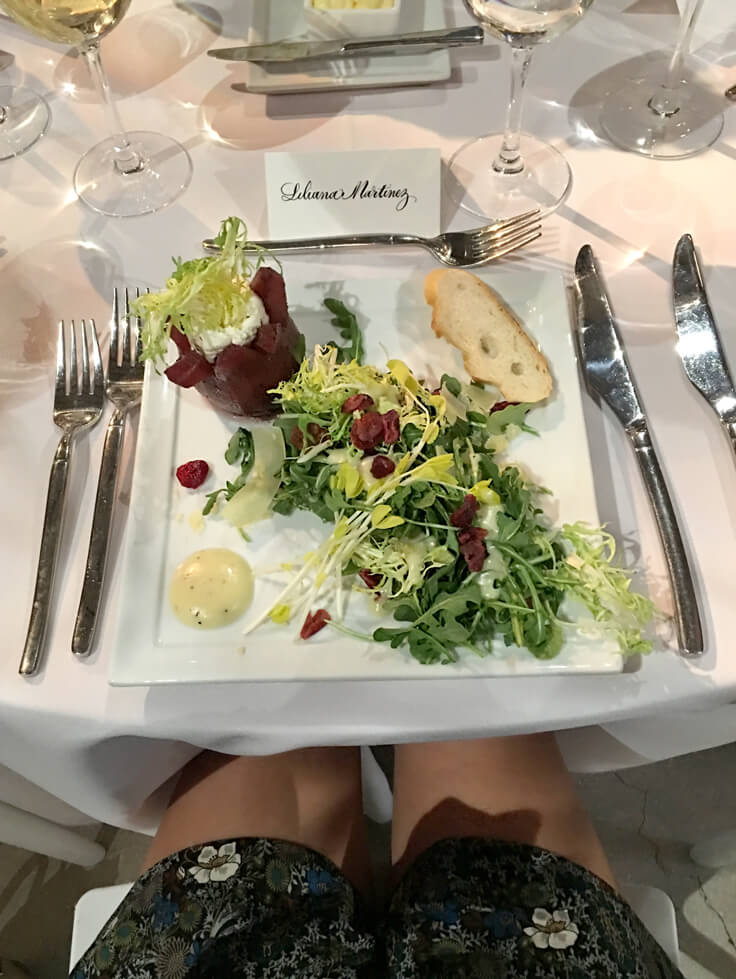 Poached pears with my salad, delisioso!!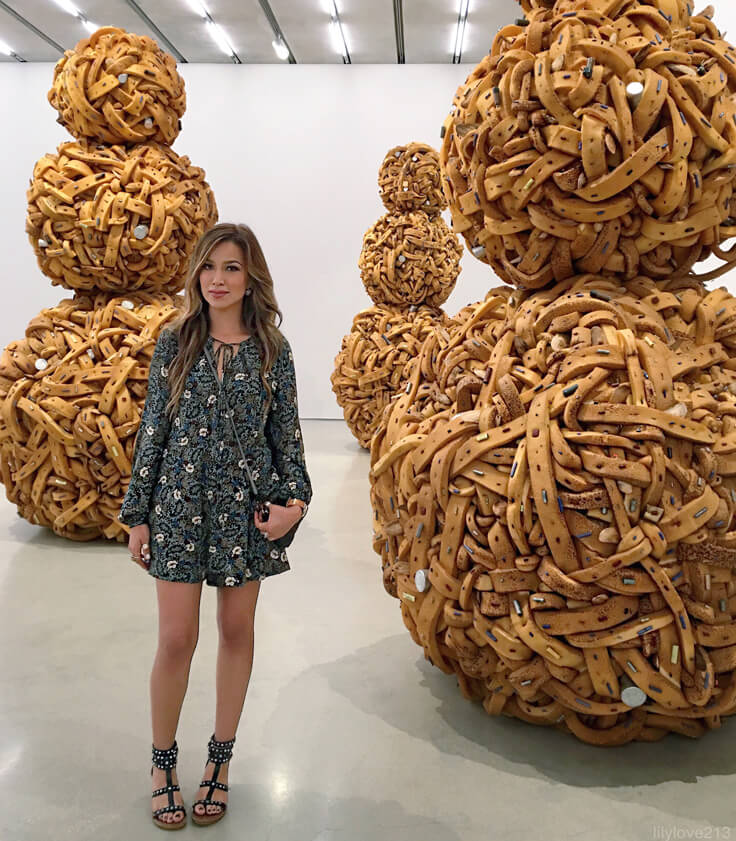 Had to…just had to take a pic with this awesome spongy thingys…"Mango Tourist" by: Nari Ward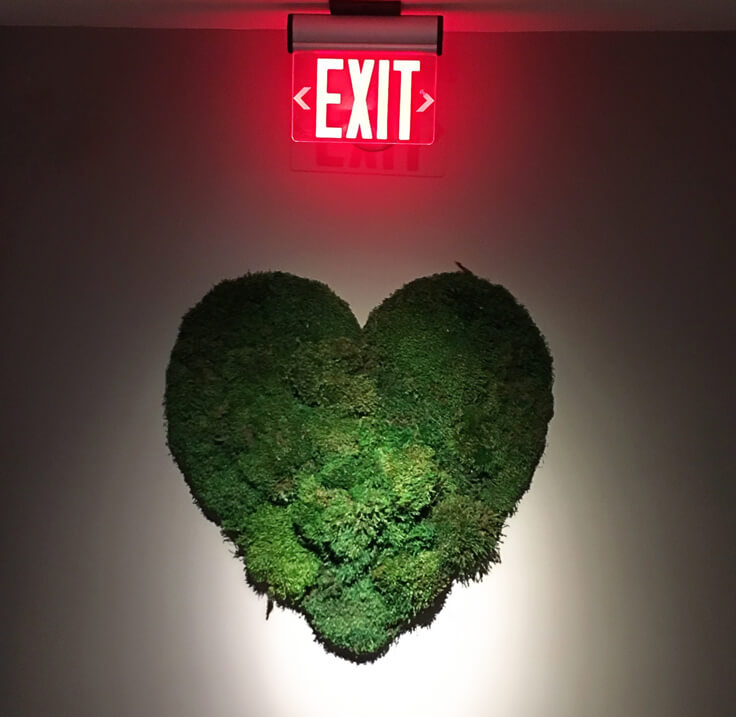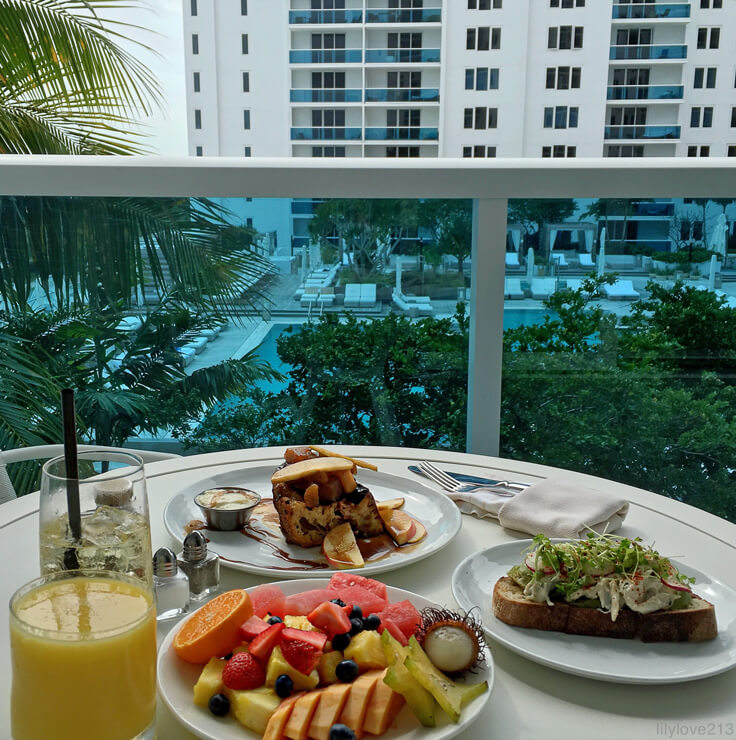 The next day… Totally got rained in for most of the day!..Selfie stick to the rescue! lol!!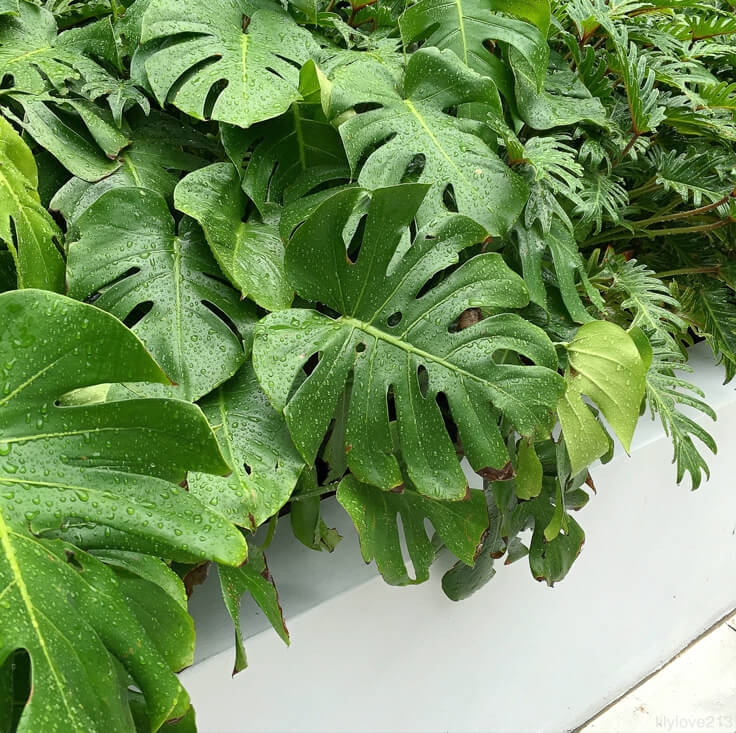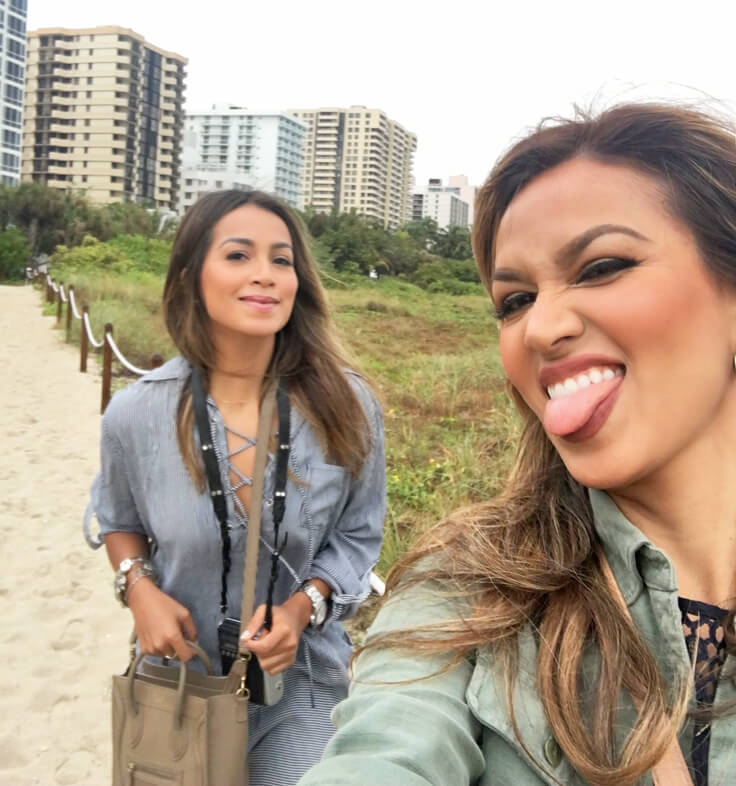 The rained stopped for an hour or so, that was our chance! We made a run for the beach again…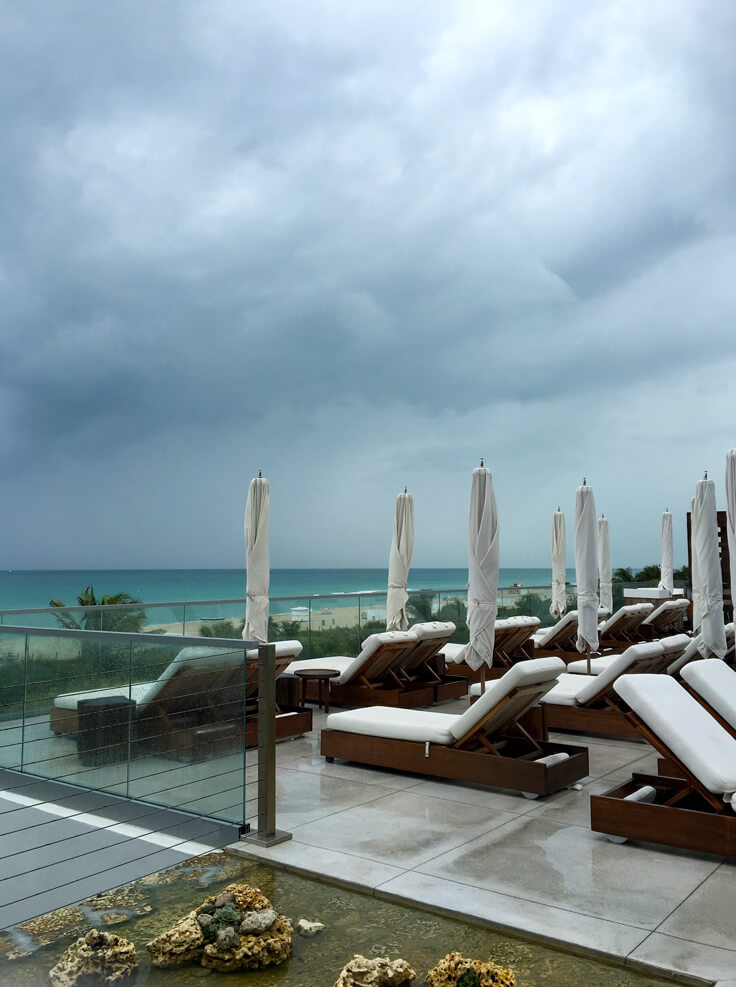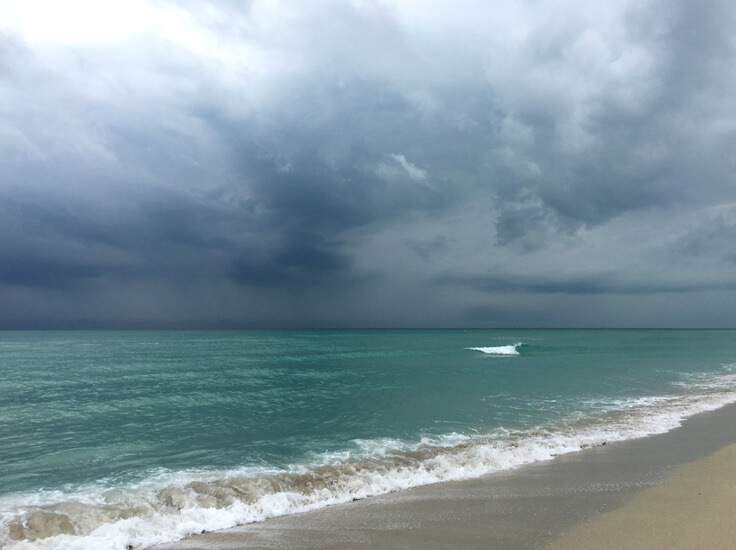 The beach! Clouds were definitely pregnant with rain and ready to go!!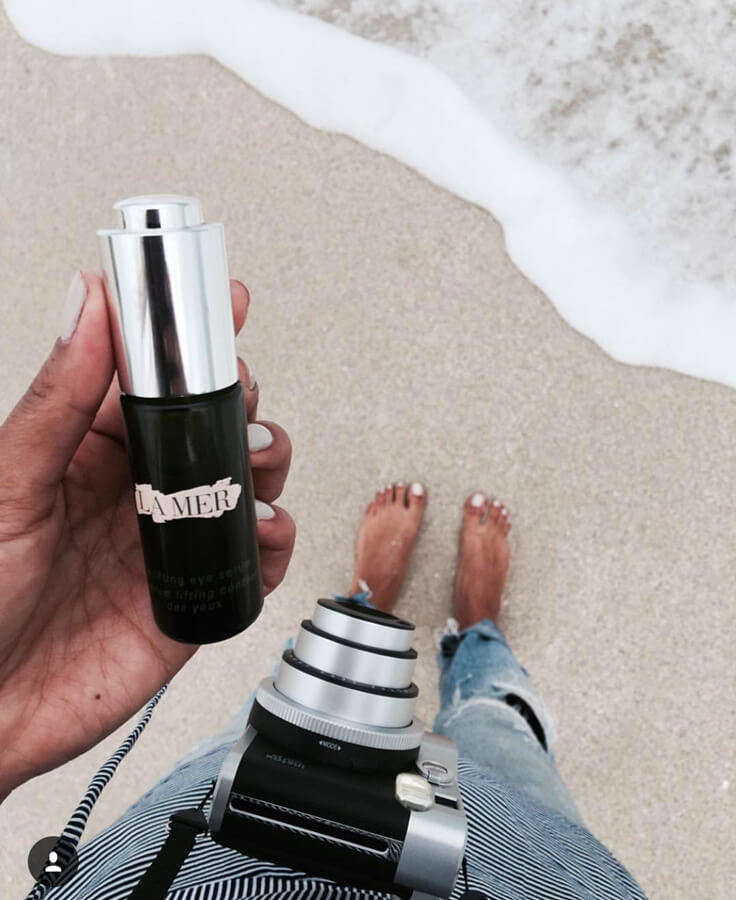 But before that! La Mer pics! Their new Lifting Eye Serum…my new fave!
After the rain we headed back to get ready for dinner.
The La Mer team did not disappoint with what they had planned for the night, an amazing venue for dinner. . . Pao at Faena,
This wall is everything. I want this!! The most eye candy I've seen in a hotel in a long time. I think it was because I just love color and this had plenty of it. Everything was just beautiful.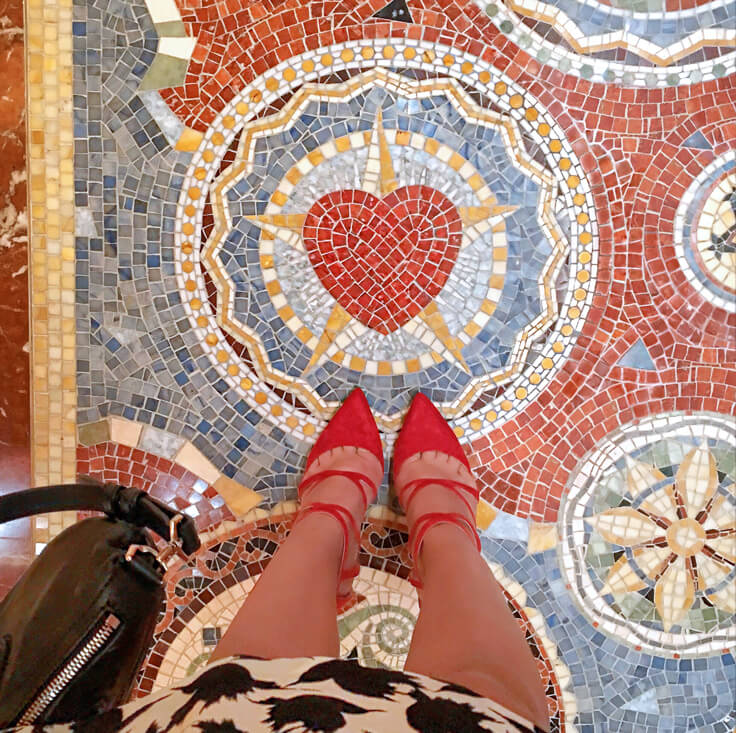 The walls, the ceiling, the FLOOR!!
Tiny mosaic tiles in the shape of a star-heart!?! Really…was this hotel designed for me? Lol
I've died and gone to heaven! Since we were there for dinner the lighting was a beautiful glow with all the gold in the main floor…perfect for being present, not so good for photos with an iPhone. I did my best, but clearly I had to work the lighting quite a bit afterward with my lighting filters. Needless to say I loved being there. Just simply passionate-coolness!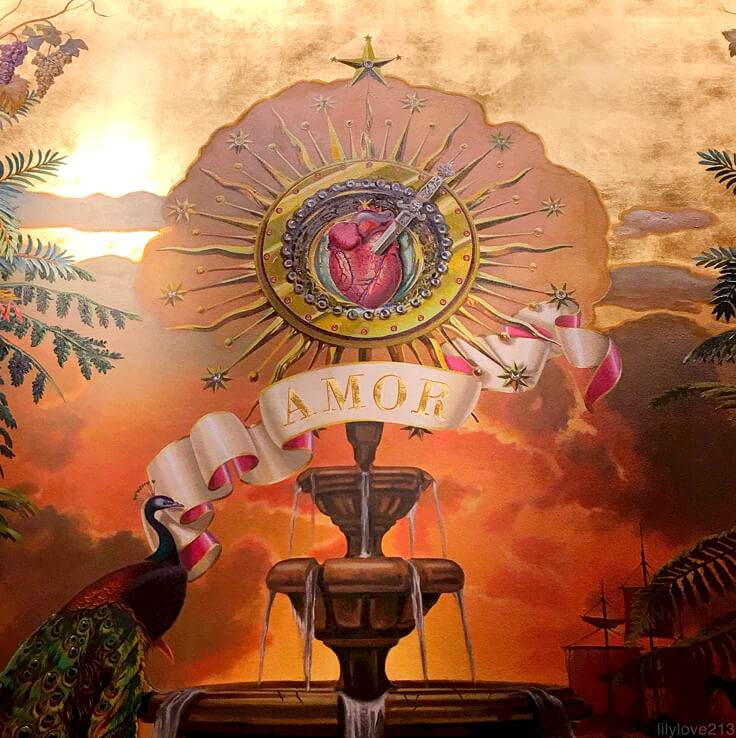 The main floor had mural after mural of these amazing paintings. LOVE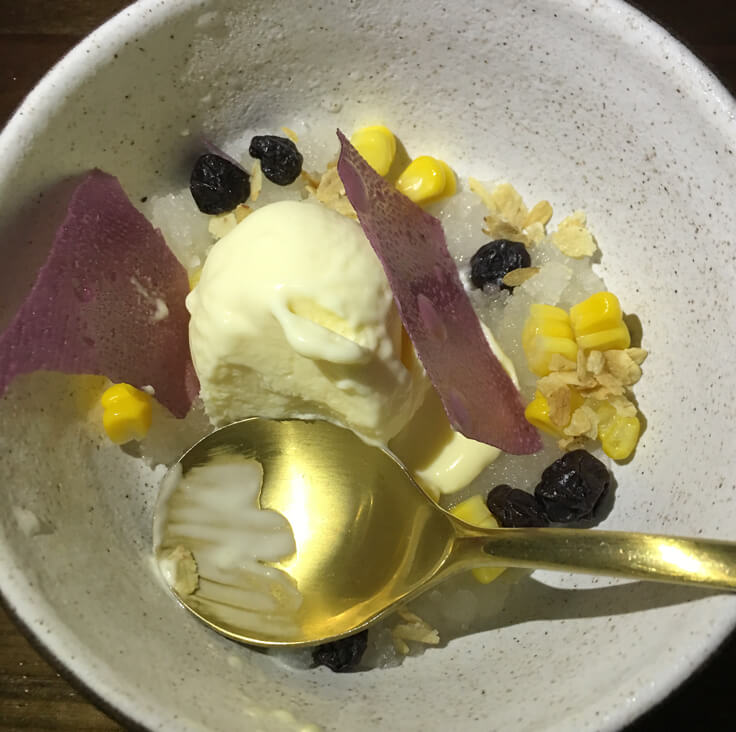 Ok, I know this picture of our dessert at Pao, doesn't look like much. But trust me…I could not get over it. It was called Maiz con Hielo and I swear (sorry honey) if I wasn't married, I would marry this dessert!!
It was like an Olympic figure skater was doing a triple axel in my mouth! So refreshing. Compliments to the chef!! I mean everything for dinner was  a m a z i n g …but this Maiz con Hielo is beyond.
Apparently, it's a take on a popular dessert in the Philippines, a combination of sweet corn & shaved ice.
Gold spoon worthy!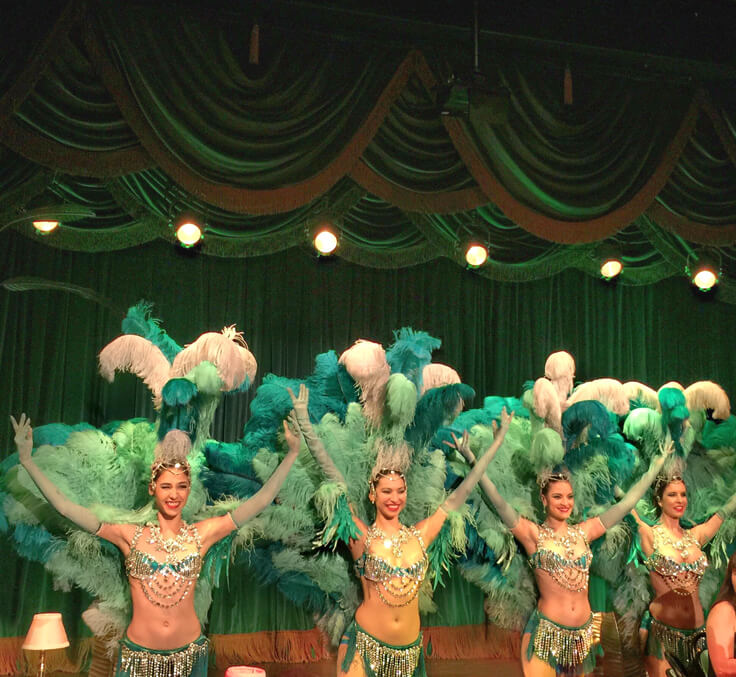 After dinner, we headed to El Tucan! Need to say more?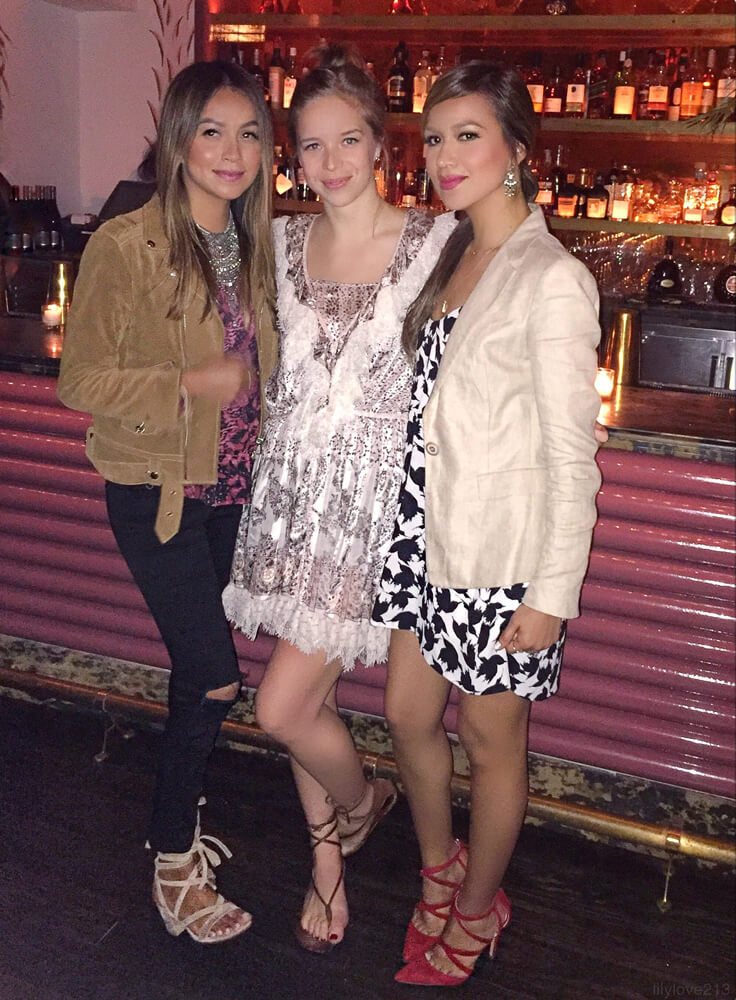 A Sariñana Sister sandwich with the lovely Chloe! This girl is the funnest. My sister & I unofficially adopted her! Who knew New Yorkers were so sweet & hilarious!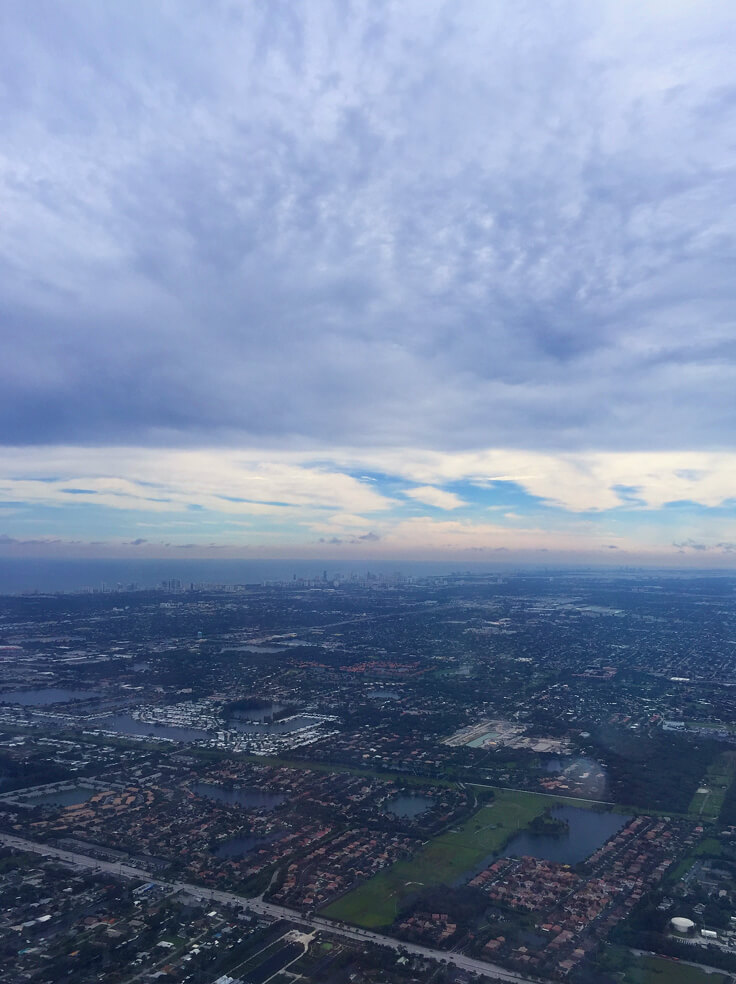 Bye Bye 305…'till we meet again! XOXO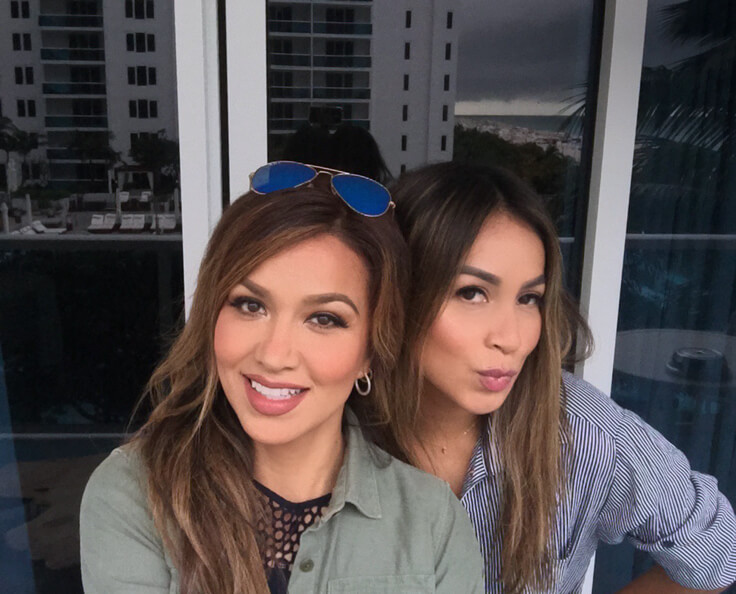 Thanks to my lovely sister Jules… Always an adventure spending time with my sweet little sister. I had so much fun spending time with this one. Thank you for bringing me along sissy!
Miami was a blast! It never disappoints when I visit. I love you!
Next time, Ari needs to join us!…JLo in Vegas maybe? Sounds like a sister must trip to me, no?
Cheers!!