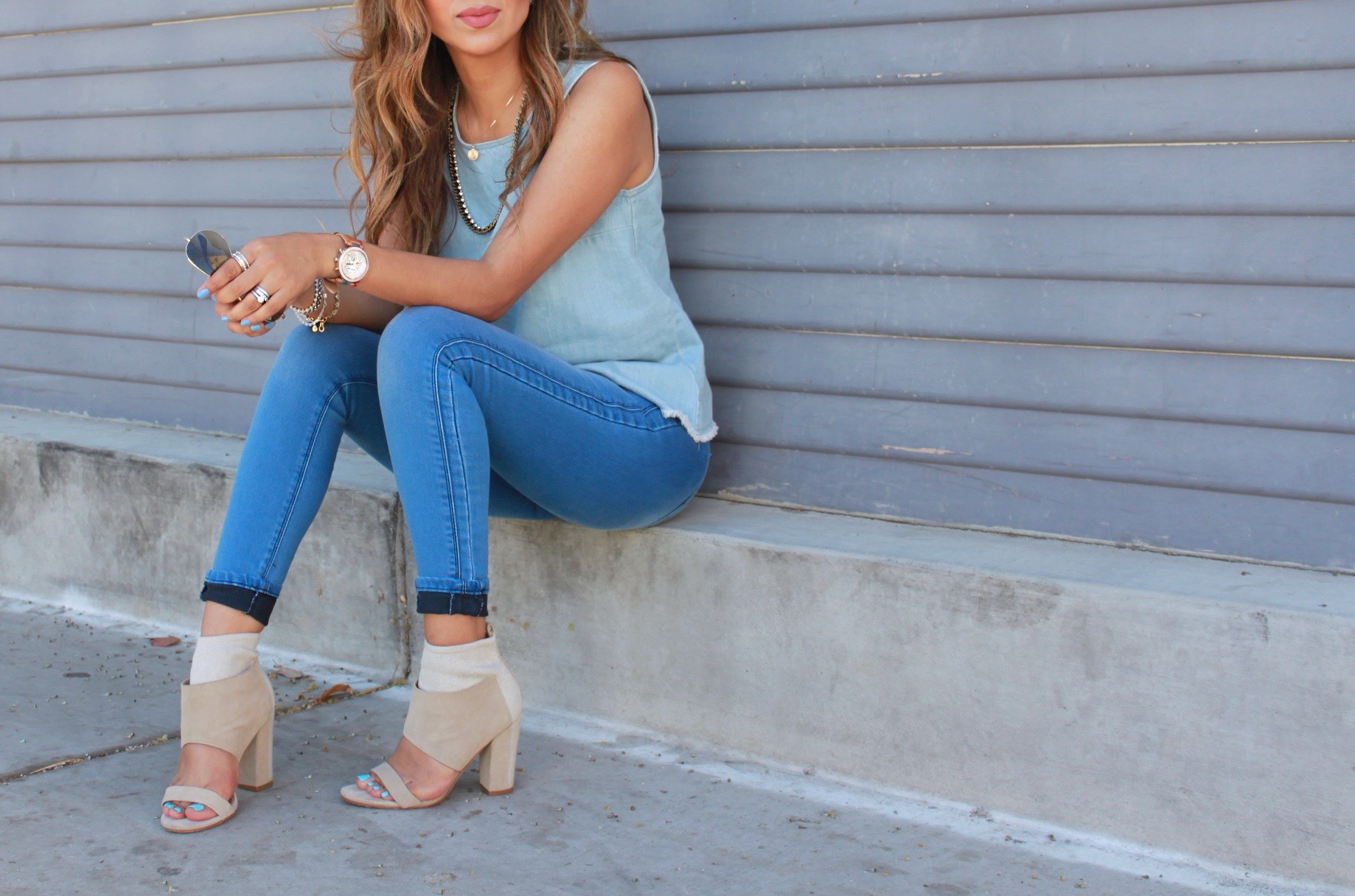 Blue on Blue denim . . . Beautiful California blue skies was definitely the inspiration for my outfit today, featuring YMI Slim-Hers skinny jeans, my first sponsored post! ??
I have quite the collection of denim, so it's always nice when I find a pair of jeans that fit like a glove, are super comfy and have a unique color. This pair in a light-wash periwinkle-like color by YMI Jeans fits the bill. I wore these to lunch with the girls at Abbott Kinney and were so comfortable because they hugged me in all the right places!
According to the brand, the secret's in the seams! Mine had double side seams to help with a more flattering fit & give you a slimmer look, plus I just love stitching detail, so its perf for me!
I paired my jeans with a light denim tank, rope necklace, funky-chunky heels, a patterned-quilted jacket, and a classic Marc Jacobs taupe bag.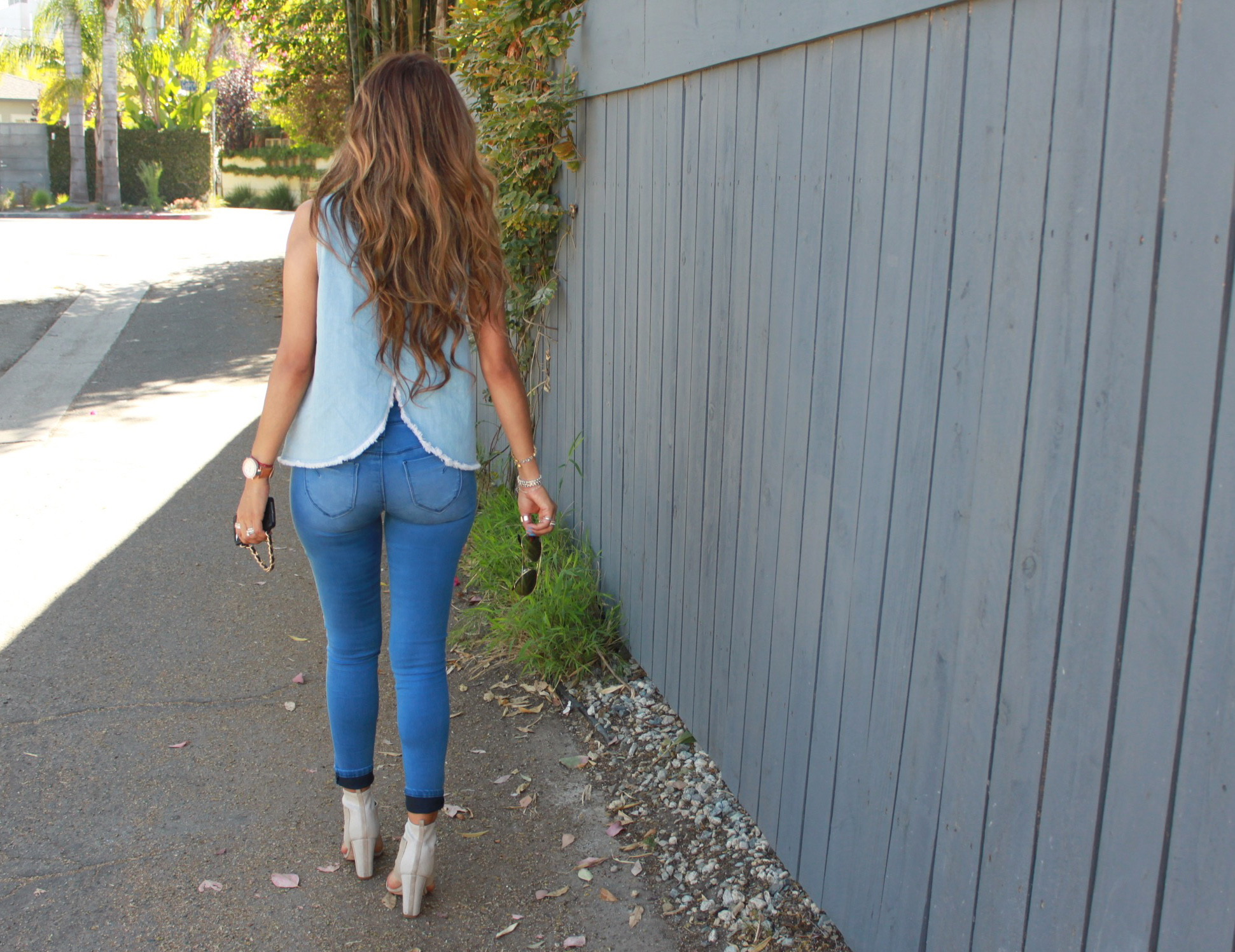 I'm a new YMI Jeans fan, I love the comfort factor and they are reasonably priced jeans, that makes me one happy denim lover! Wait until you check out their WannaBettaButt? jeans! ?Yes thats the name and when you try them you'll know why! ?
This sponsored post was brought to you by my friends at YMI Jeans.
I'm wearing YMI Slim-Hers skinny jeans. ?
Cheers!!