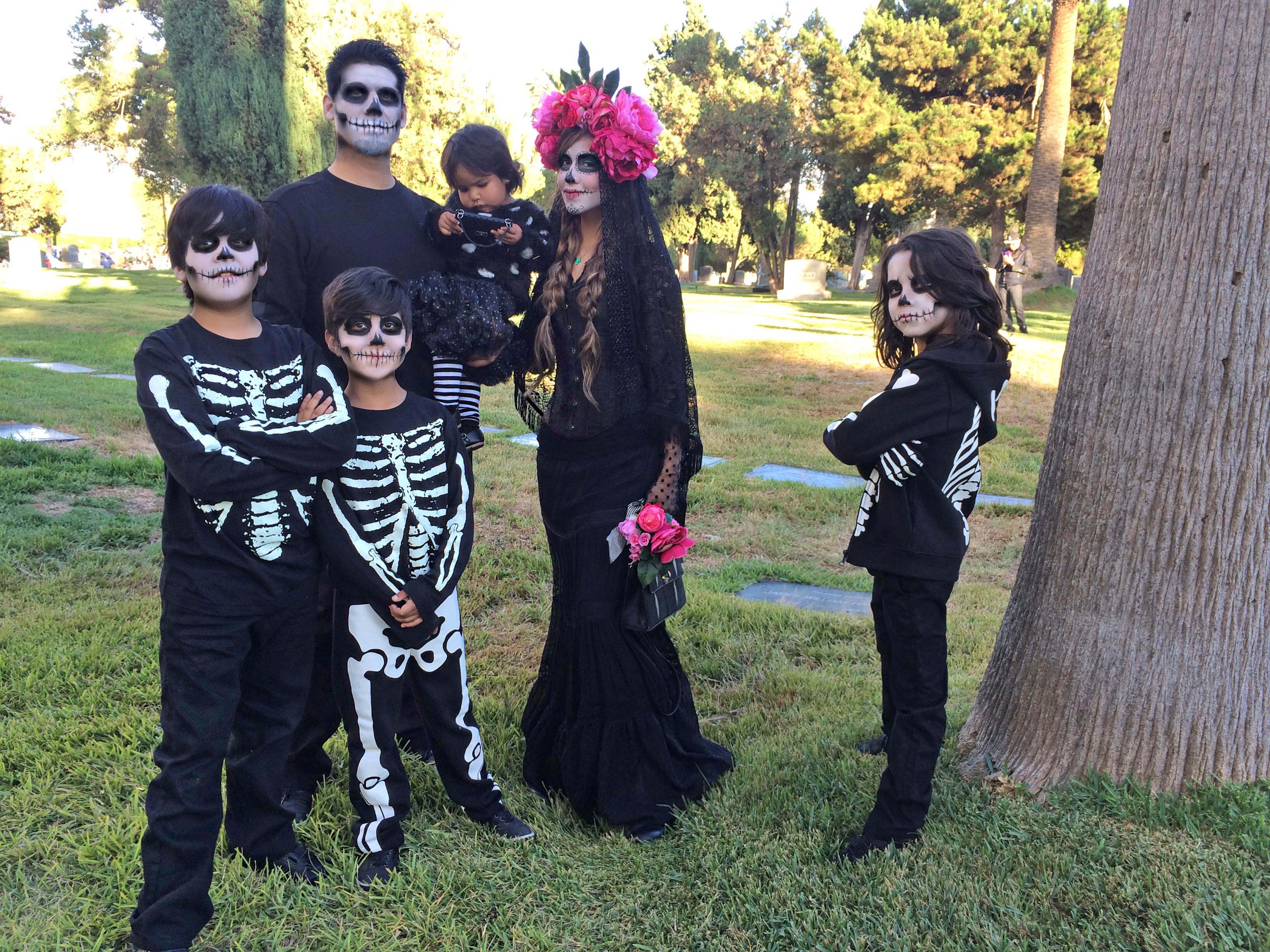 Here comes Halloween…Halloween, Halloween!!
Okay, so its not October yet, yes I know. But if you have been out shopping you have already noticed all the Halloween costumes and party stuff out in all your favorite retail spaces. With the popularity of Halloween only growing every year, I think everyone wants to take advantage of getting ideas out there for your Halloween costume this year.
Ever since I was a little girl, we have always celebrated Halloween. My mom always dressed up too…so maybe that's why I love it so much. This year is no different and I have lots and lots of fun posts this month for the sole intention to give you ideas for your costume or party.
I'm so excited and gitty to share what I got in store for you. Especially for the moms out there that want to participate and just don't have the time to put something elaborate together. I will be sharing DIY Costumes, costumes you can make with your existing clothes, and make-up tutorials (hoping I get enough courage to do a video at some point. I'm not a 20 something with great skin and seeing it on video, yikes! But we'll see if we work out the right lighting and it might help a little?) In the meantime, definitely will share tons and tons of photos.
I put this post together to share some of my favorite Halloween moments in the past 4 years or so. Most of the pics were from my office Halloween parties, where all our kids got to come in and we would have a big 'ol Halloween bash. As you can see I've been really random things, but they were always fun to put together. From an Emo Octopus to a Happy Flower, Sweet Poodle to a Foxy Fox…all were fun to put together and somewhat unexpected. I look forward to getting request for a costume you want me to do. I will pick one later in the month and do it. So keep the suggestions coming!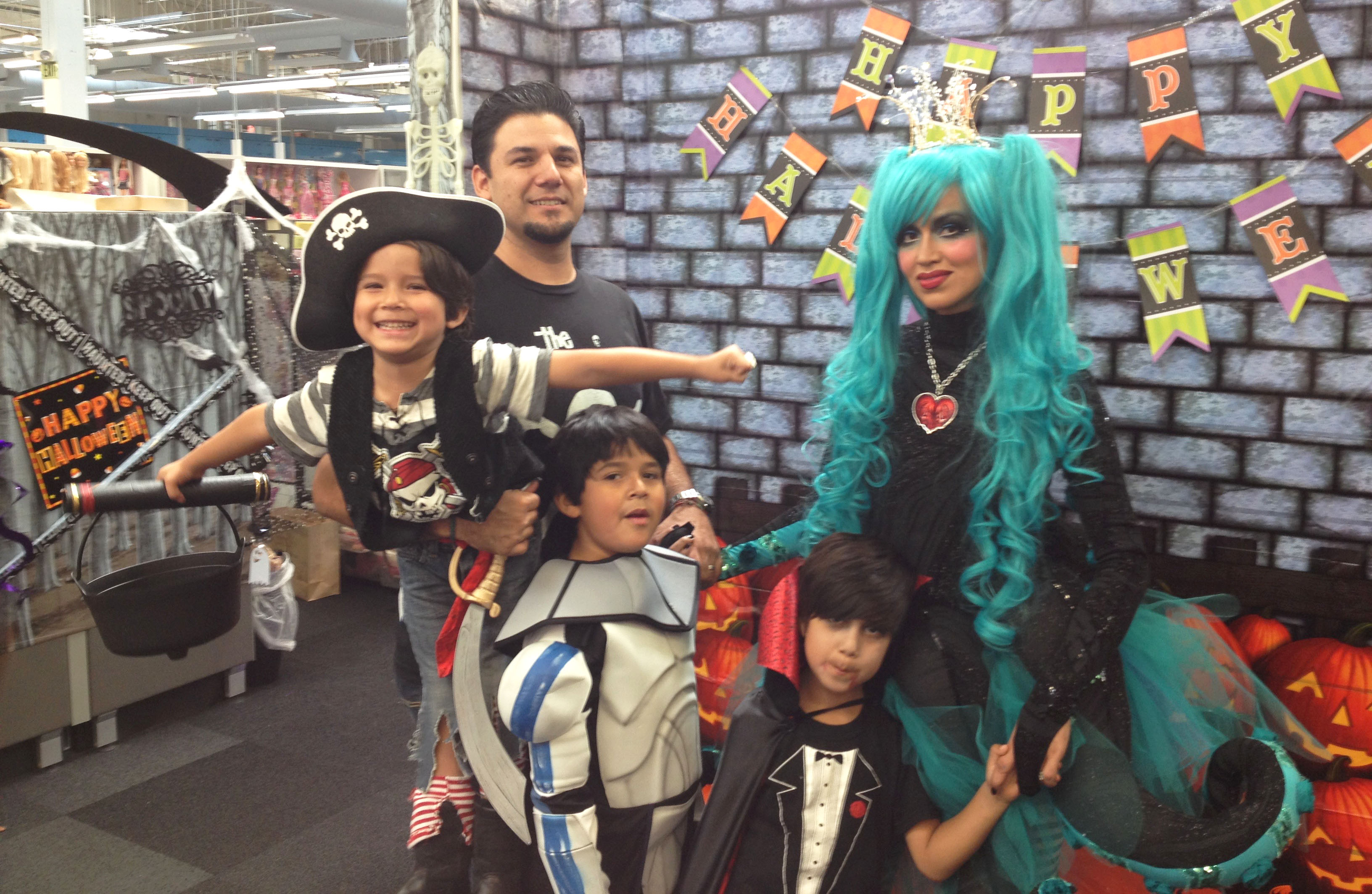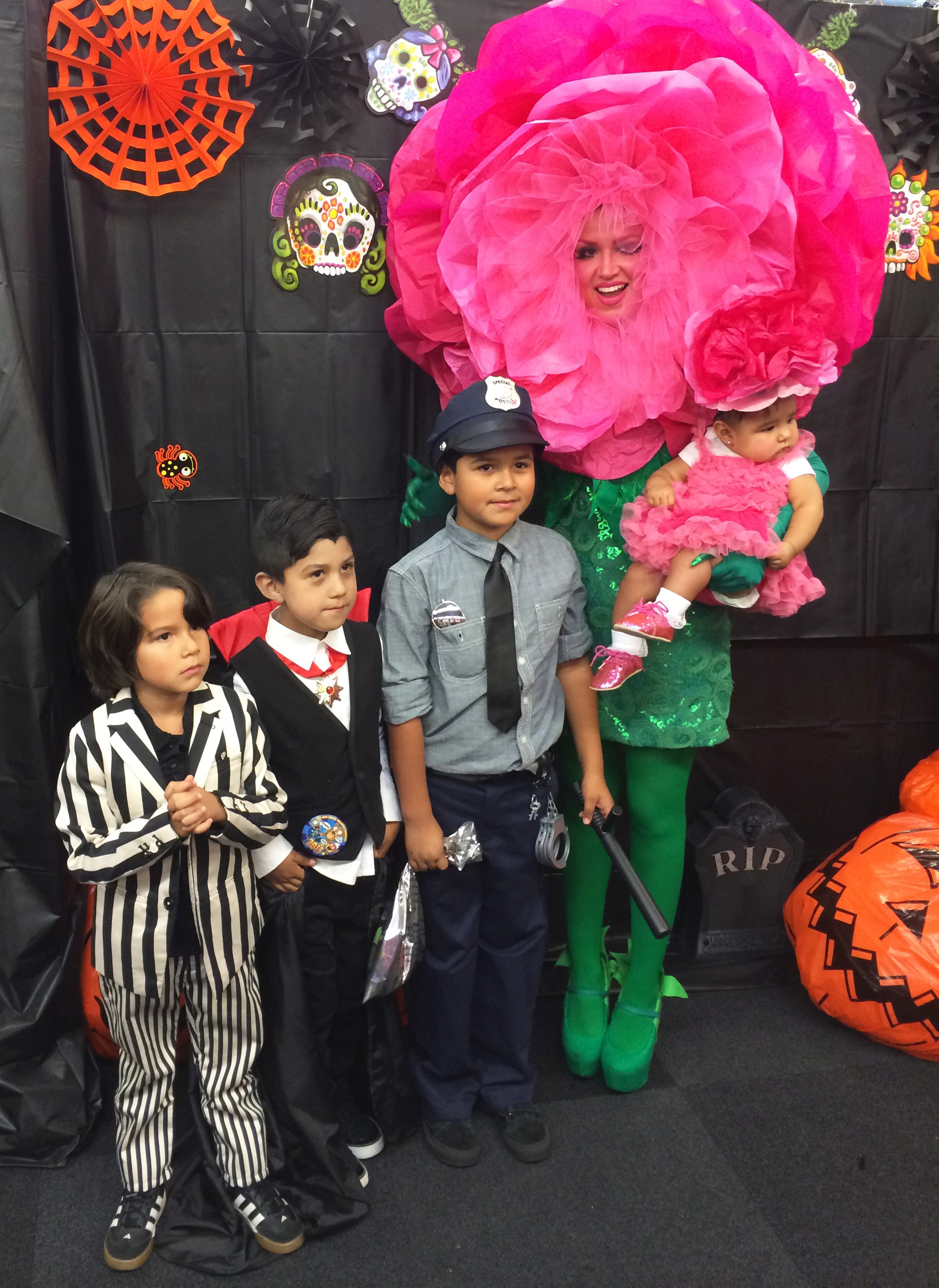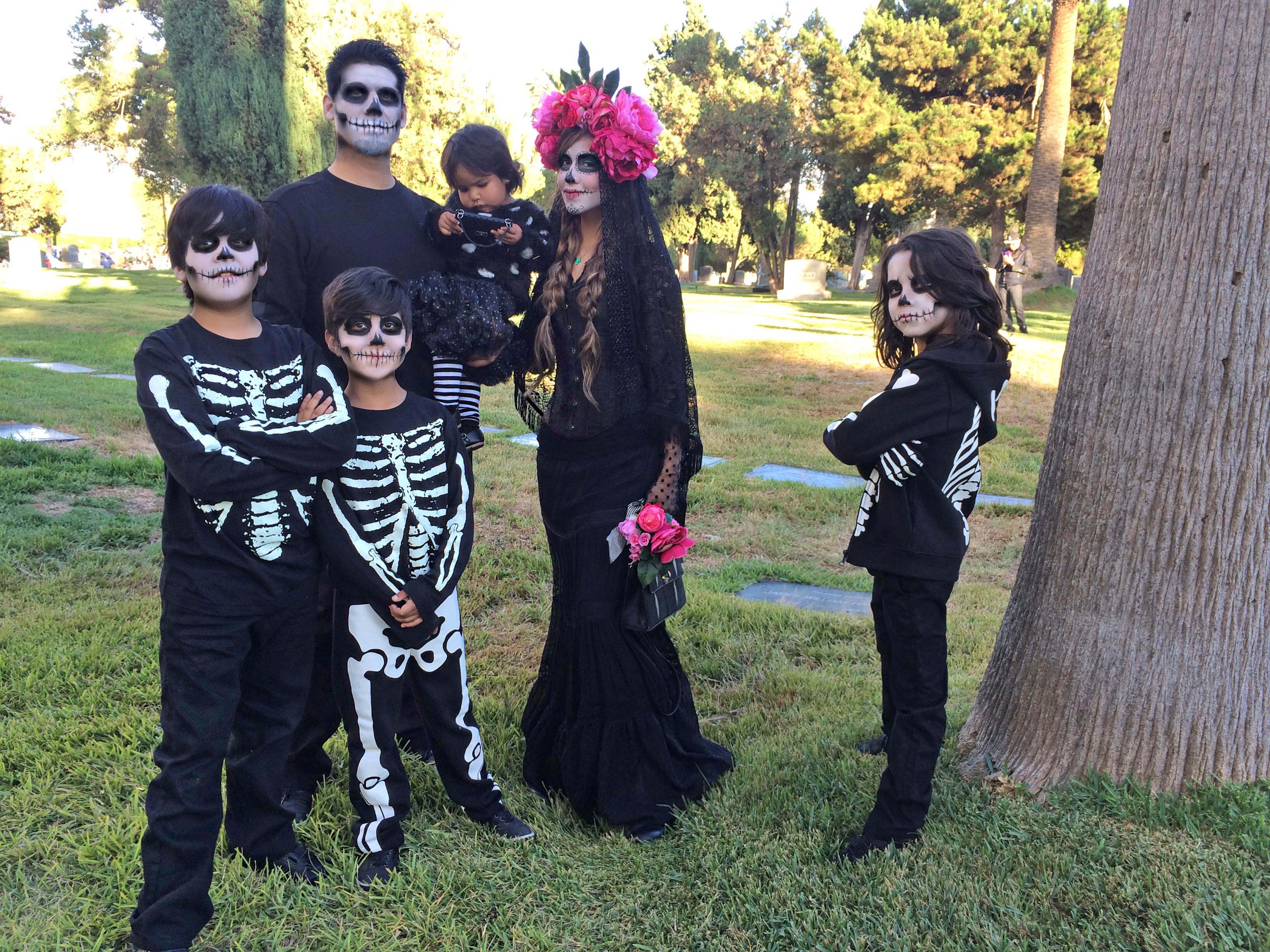 Dressing up as a family is our absolute favorite. We are not an extremely religious bunch, so Halloween doesn't have a negative tone for us. We celebrate creativity, imagination, and fantasy with this holiday. And that is what it means to us. I enjoy taking on a different persona and playing a part for a few hours. The joy and fun that it brings to my kids is priceless. We look forward to this season every year. As soon as its over, they start considering next years costumes!! LoL?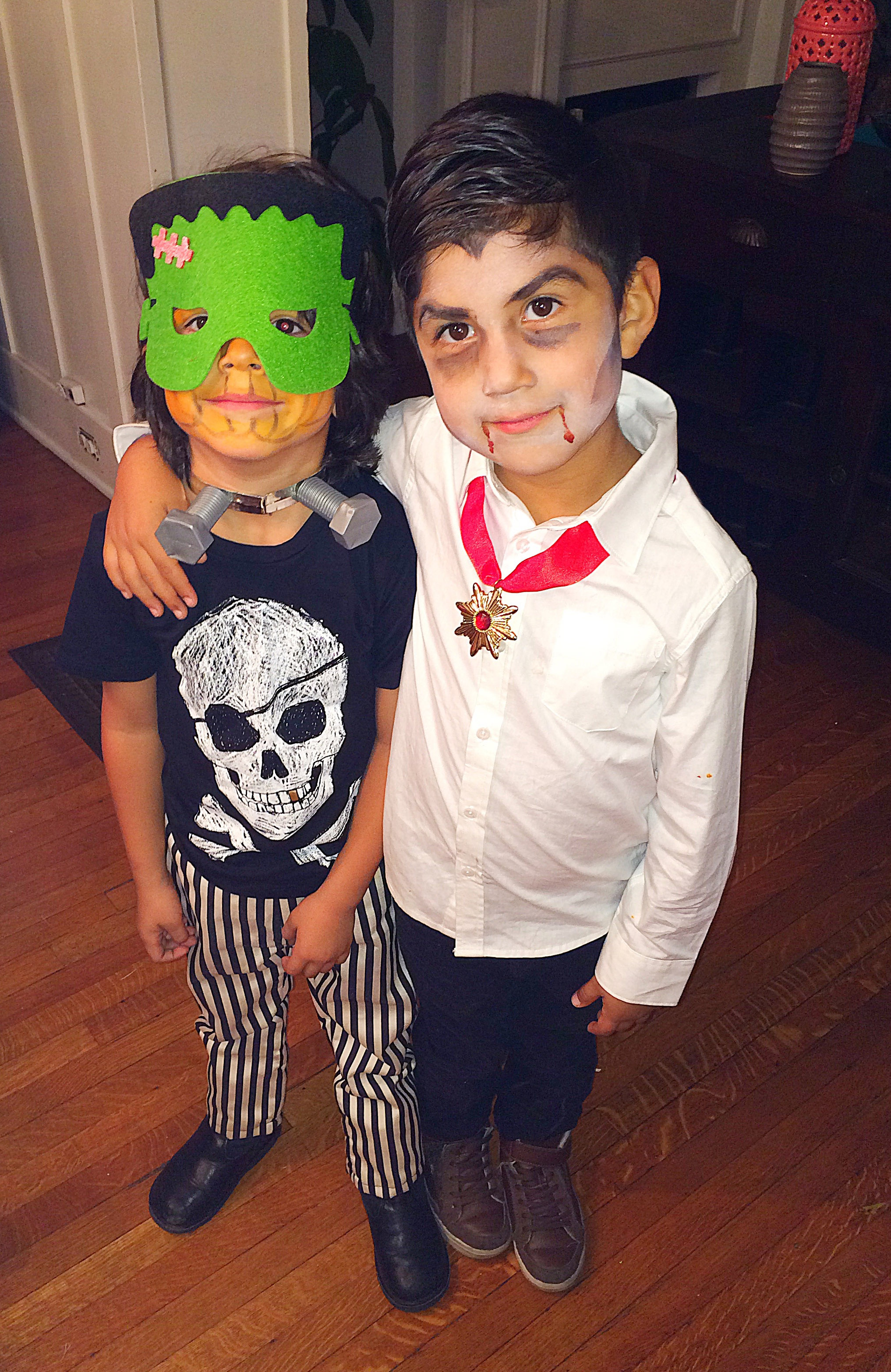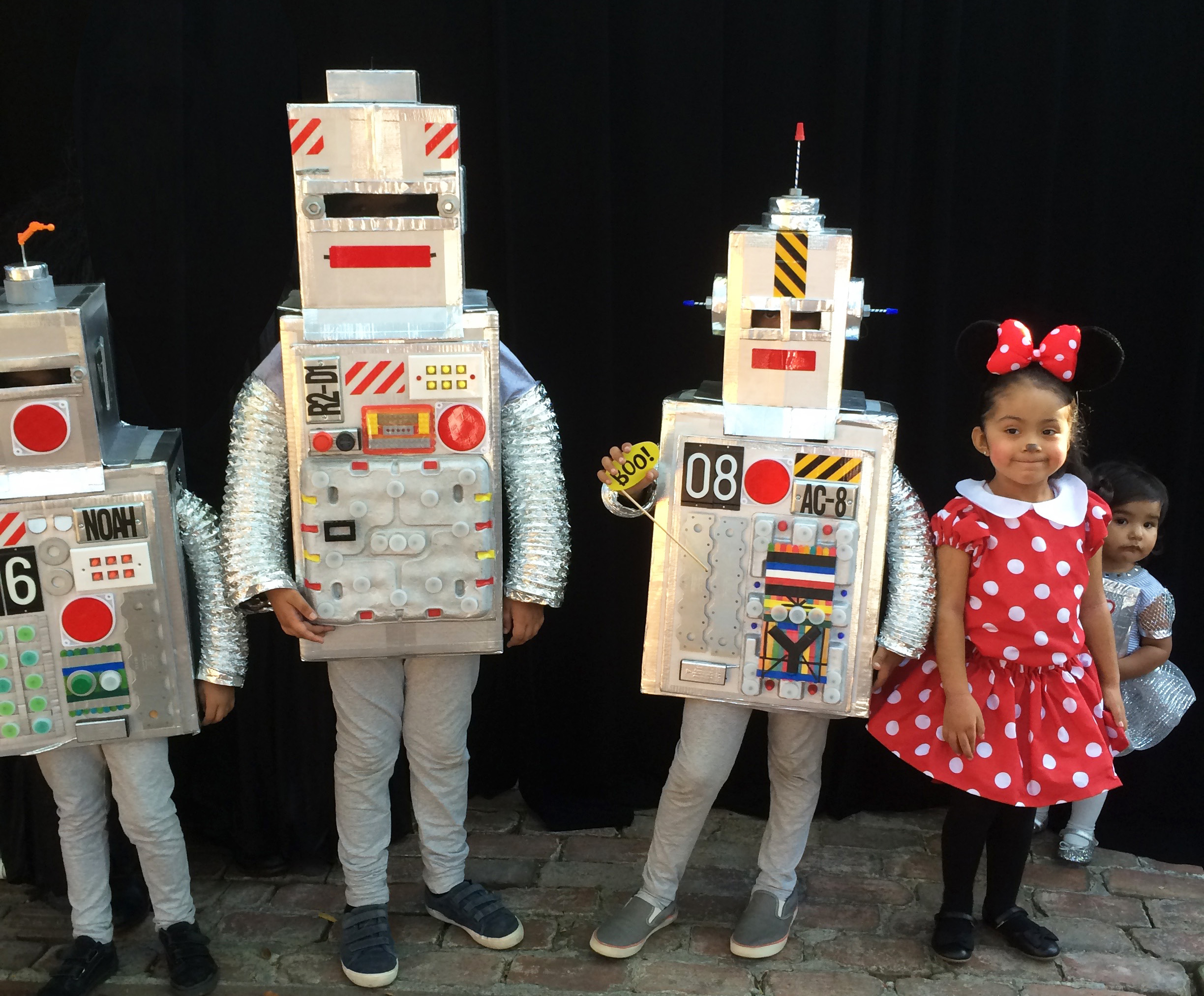 The kids get to pick out whatever in the entire world they want to be and its up to me to make it happen! Big responsibility!!
When they were younger, I got to decide what I wanted them to be, and It was just getting them to look as cute or cool as possible.(I'm not really into scary costumes ?) Then they went thru a phase where they wanted their costumes only store bought and not handmade??.  Well, yes, that broke my heart. But then that meant more time for my costume I suppose! ?
And know I'm happy to report they are back on DIY'ing their costume. They can now appreciate the uniqueness of making your own costume and feeling special because no-one else is wearing what they have on. It's a lot of fun putting something together with my kids.

The do-it-yourself component of creating a costume is the most fun. For me, it allows me to creatively problem-solve many parts of a costume, like, fit, will weather be a factor, comfort, etc. And now, with today's technology & everything being at your fingertips for how to solve something, the ideas and concepts fro costumes are endless. I can't wait to share all the fun ideas I have for this season and will work really hard to make it as easy for you as possible to look your best at your next Halloween event!! ??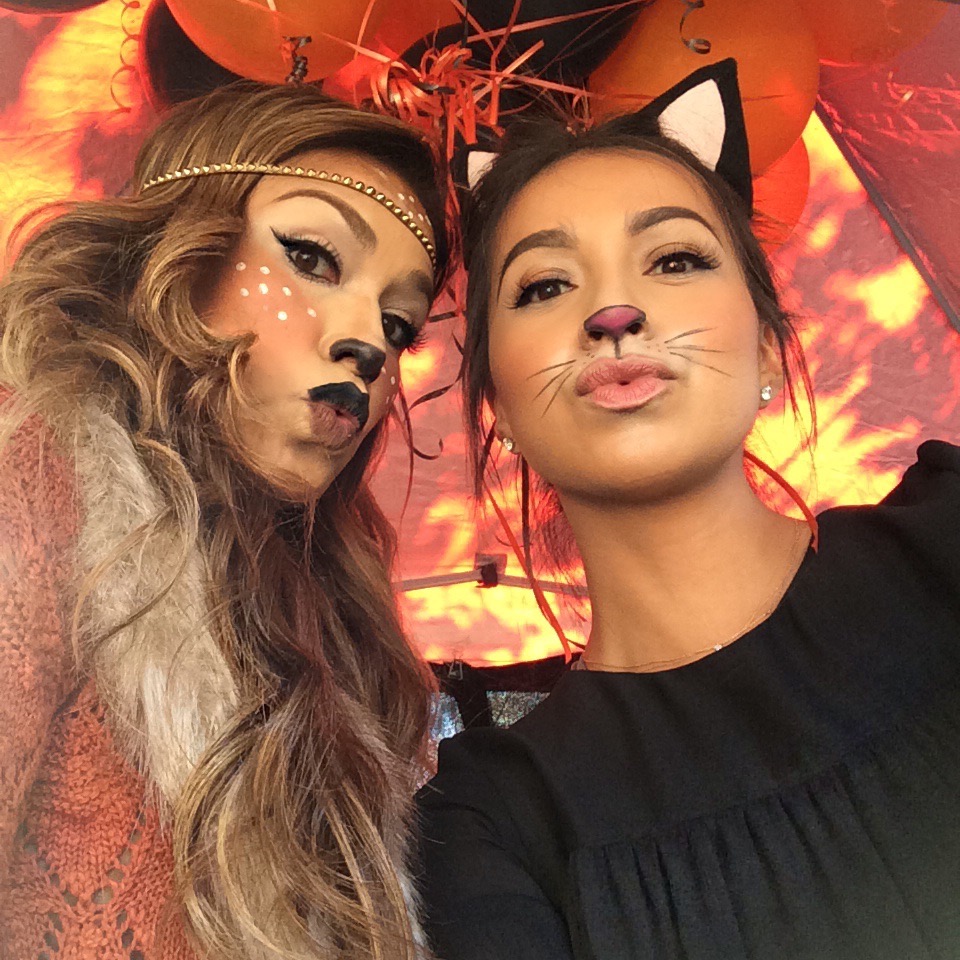 And that my friends was an early intro to Halloween! Look forward to sharing all the fun ideas I have lined up, but also want to squeeze one idea more from you guys! Make a comment here or on my Instagram. Can't wait to read what you want me to create!
Cheers!!