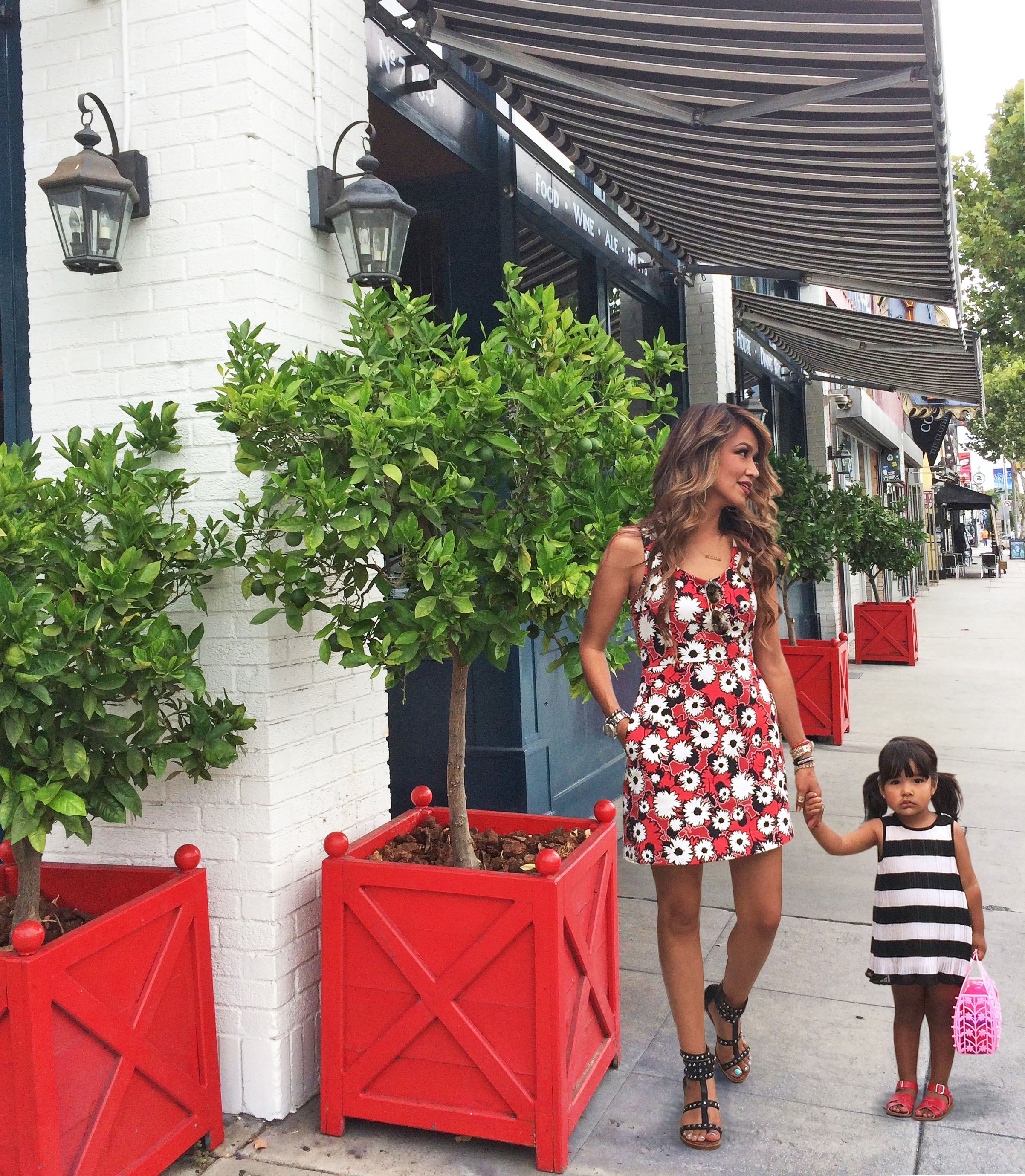 Had a little lunch date with the husband & my little girl this past week. Despite the humid weather in L.A., my husband managed to take a few fun shots of Selina and I hanging out before lunch.❤️ I love dressing my little girl so we compliment each other, but I still want her to look like a little toddler. Maybe when she gets older we can do the mini-me thing, but for now I want her to stay little as long as possible.?
Anyway, we had fun hanging out at Melrose, while wearing black, white, & red all over. . .just trying to squeeze every last bit of summer!
For this end of summer post I wore a red, flower printed Zara dress (that I swooped up during their last sale). My little Selina wore a black & white striped pleated dress that was a gift. To round out my comfy dress with pockets, I choose black, studded Sam Edelman sandals & my little one wore her fave red Salt Water sandals. Check out the end of the post for outfit details.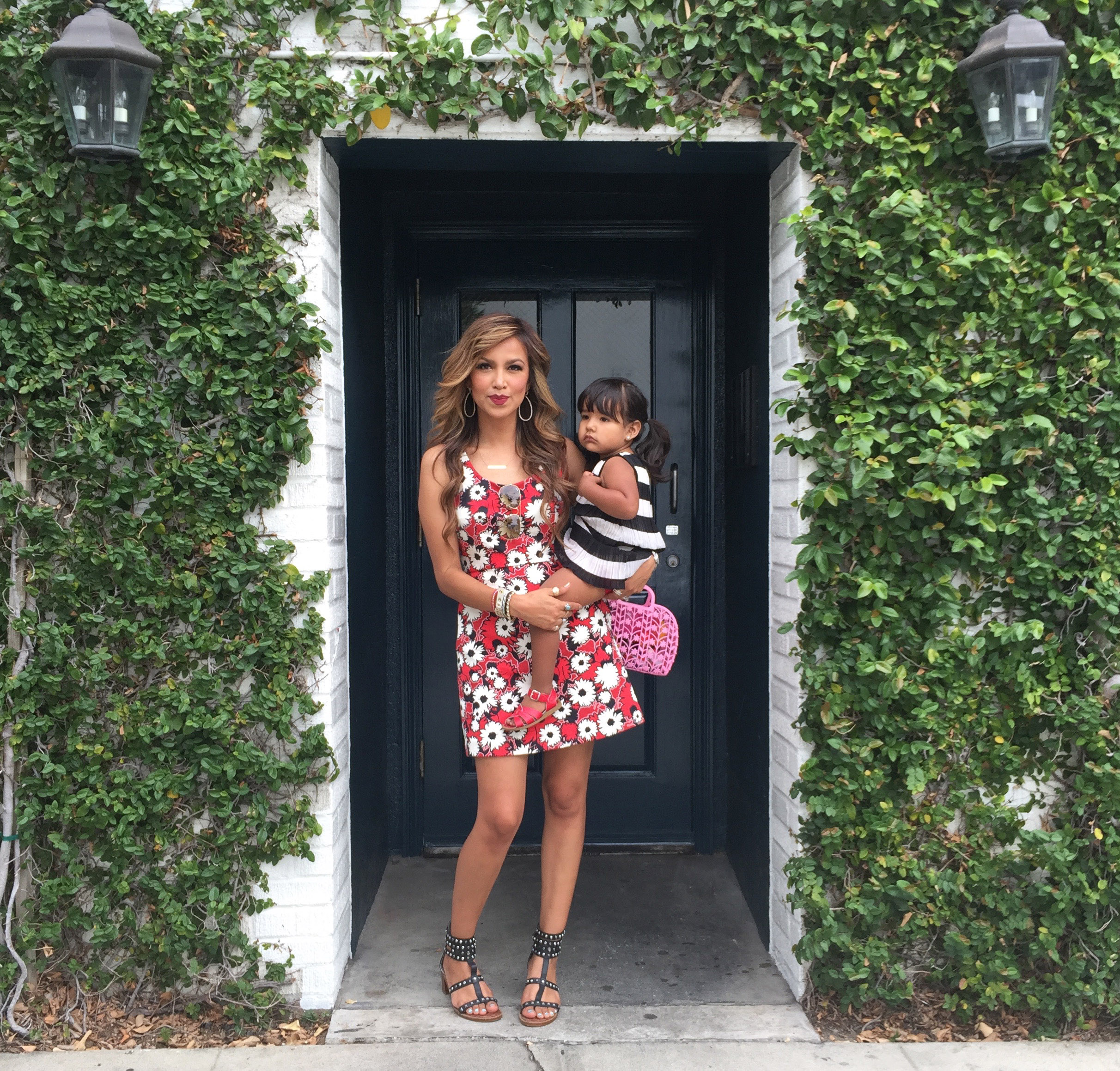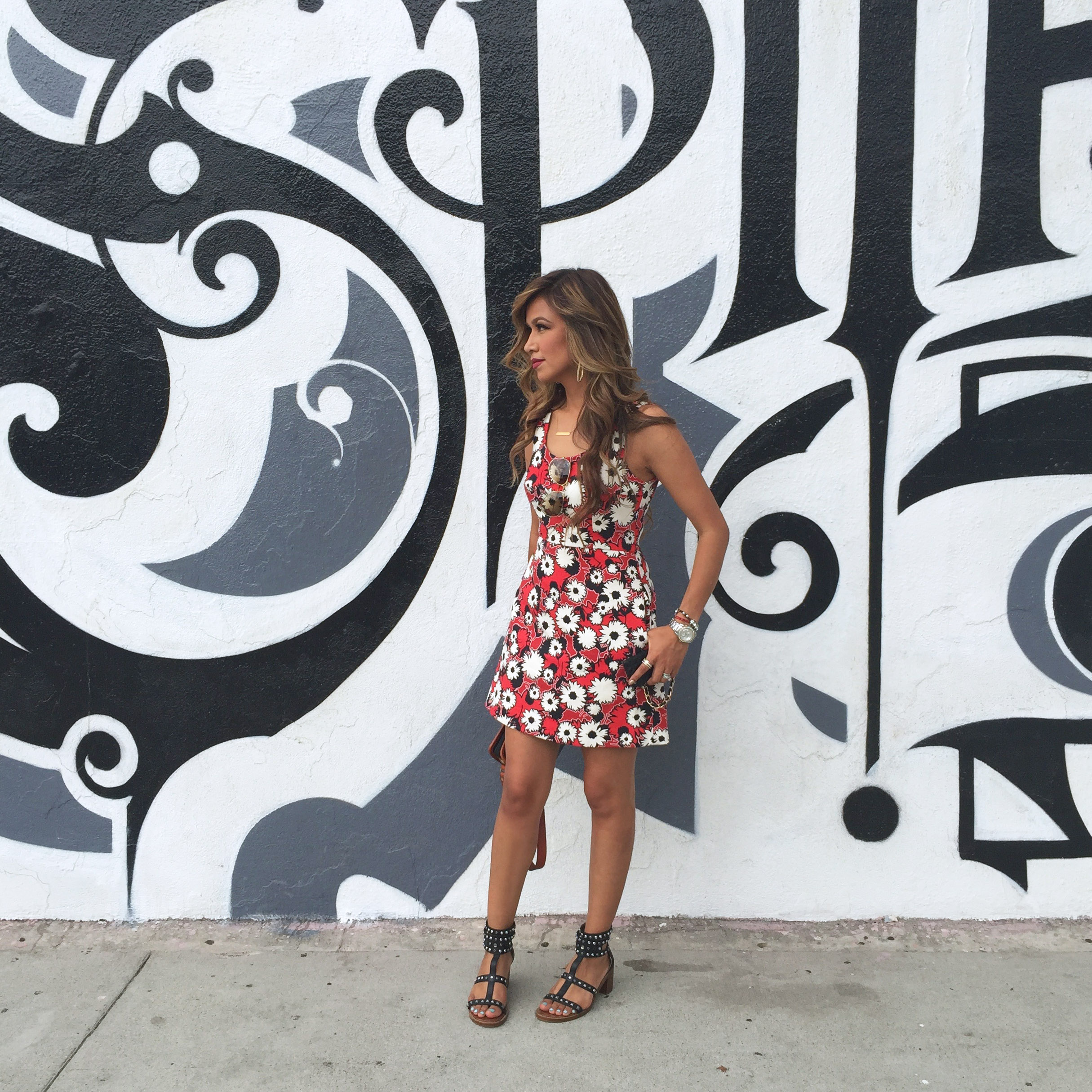 I wanted to try something different by doubling up my falsies. . .but I think the effect is too dramatic for a lunch look…I'll stick to just a pair for daytime from now on. ?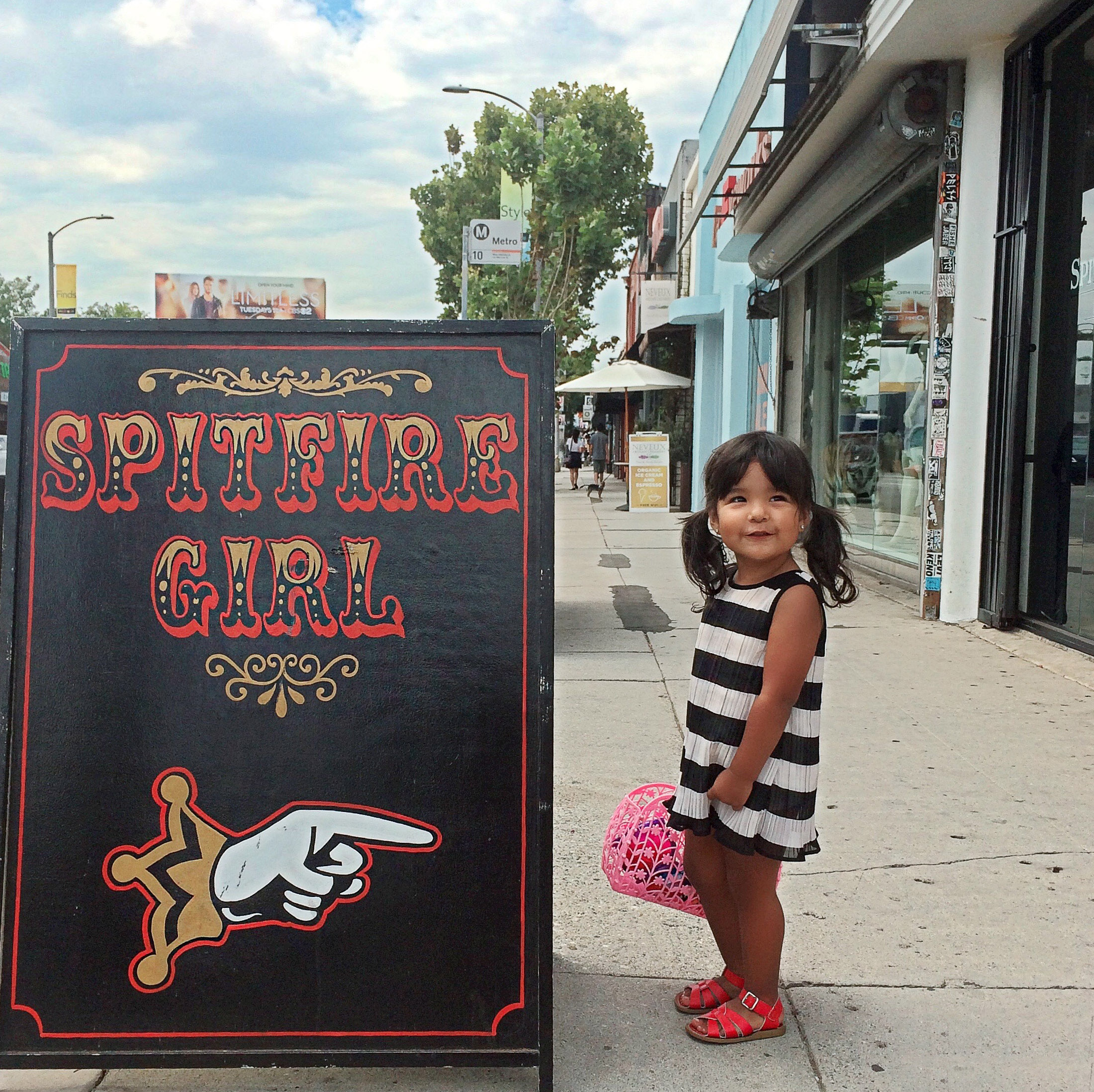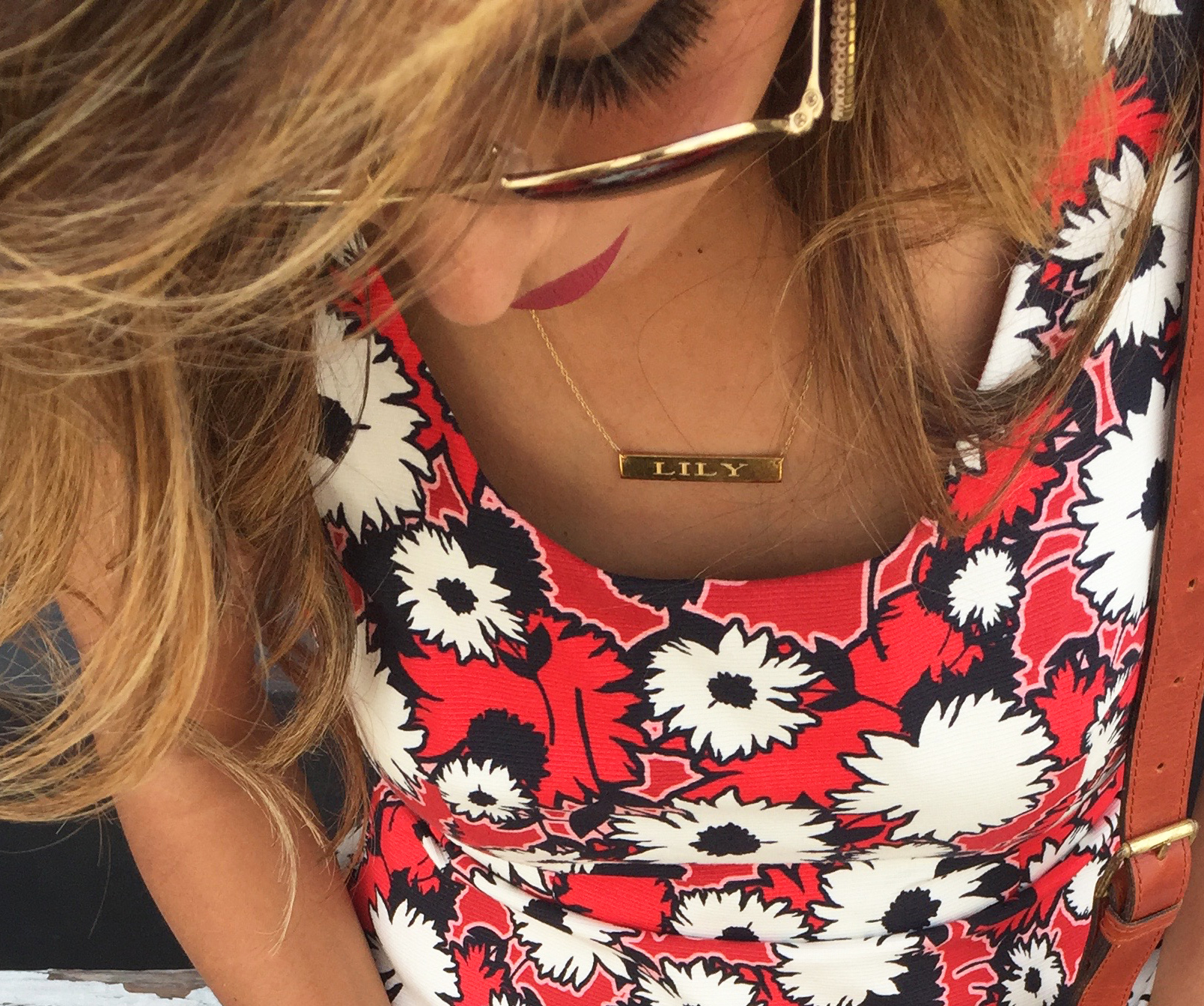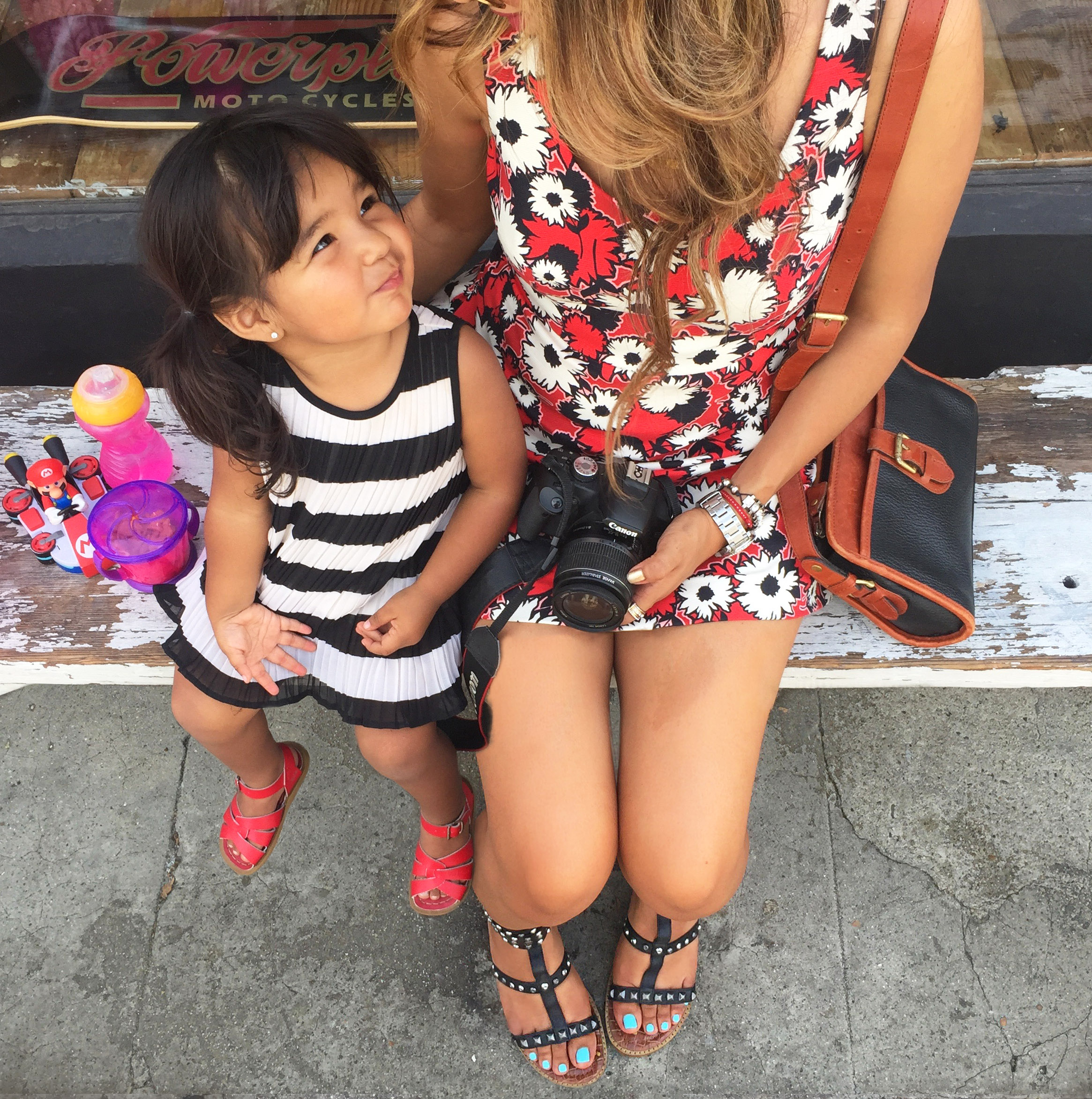 Seeing her face light up when the drizzle would fall, was everything!
Well, time to go pick up her bro-bros from school & enjoy the rest of what is left of summer. ❤️
. . .There goes that jelly purse! ?
Cheers!!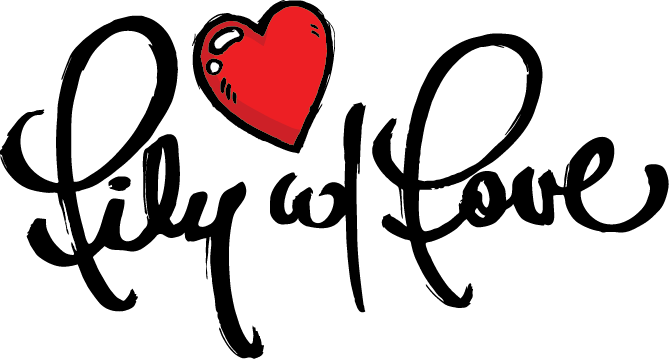 Lily-
Dress: Zara / similar dress here
Shoes: Sam Edelman / similar sandals here
Purse: Ralph Lauren vintage
Seli-
Dress: gift / similar dress here / similar on eBay
Shoes: Salt Water Sandals / sandals here
Purse: H & M  jelly purse