My husband Mucio and I just recently celebrated our 14 year wedding anniversary. It's always fun looking forward to our annual anniversary getaway & we usually go out to the dessert to Palm Springs, a fave spot. But this year we decided to do something local, and with the hotel money we saved, we splurged in Downtown L.A. . . .with several DTLA Dates!! With all the revitalization DTLA is going thru, it was a perfect time to explore the city, minus the kiddos.
After all these years together (17 total!), a fun thing we do for our marriage, is to run around the city pretending to be boyfriend & girlfriend. We understood early on that we must always take care of our relationship, so our family can be strong. We are the core of our family after all. Our relationship is not perfect, but we do share the love for the commitment we made to each other 14 years ago. My only advice to young relationships, is to be patient and don't give up when it gets tough. Your relationships will change in so many ways and at different times. . .let yourself fall in love with the same person all over again. It's wonderful! ❤️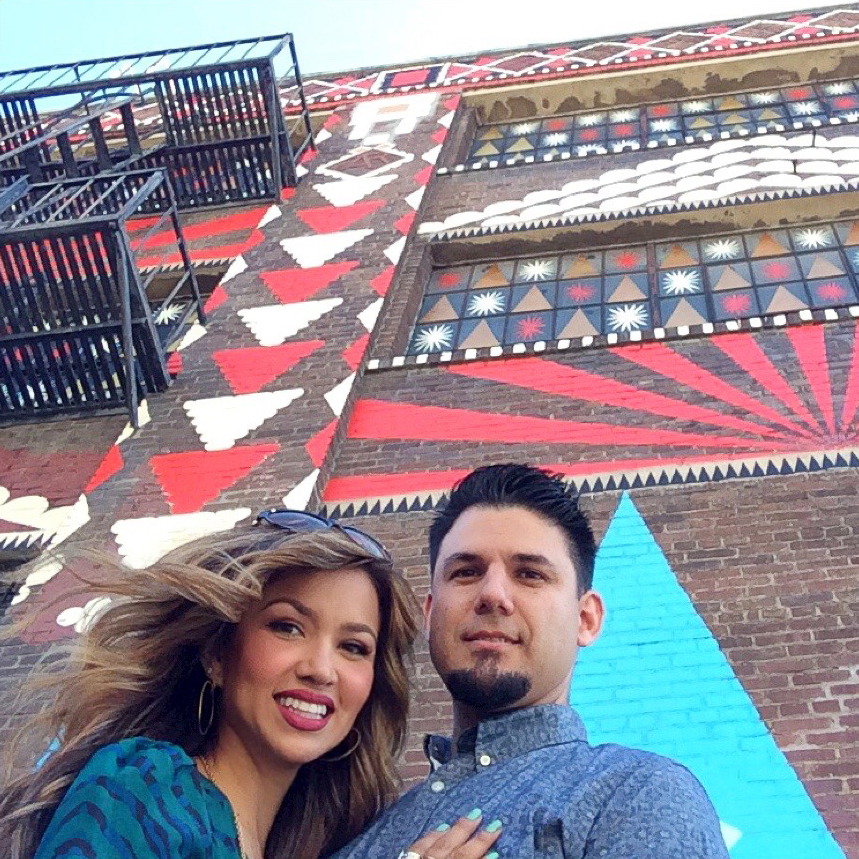 This fella is one in 100 million. We started with a walk in the Arts District… and stopped at this fun and colorful building. A perfect backdrop for this post!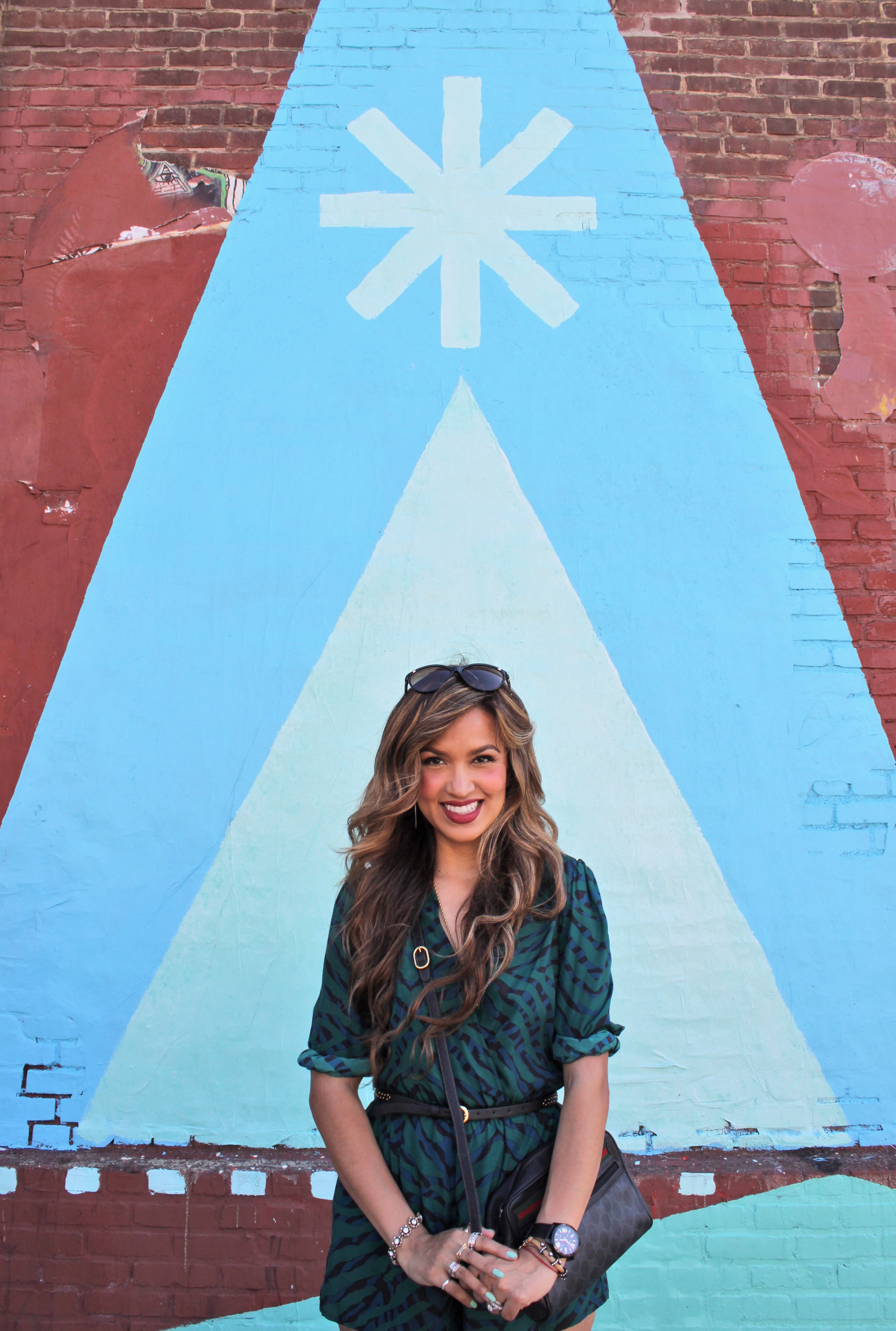 A comfy romper is the perfect thing to wear on a casual lunch date with your love. This lovely piece is by Lovers + Friends in Evergreen Animal. Yikes! Hey, I'm out on a date with my man and no kids, it's perfectly fine to turn up the sexy for the husband!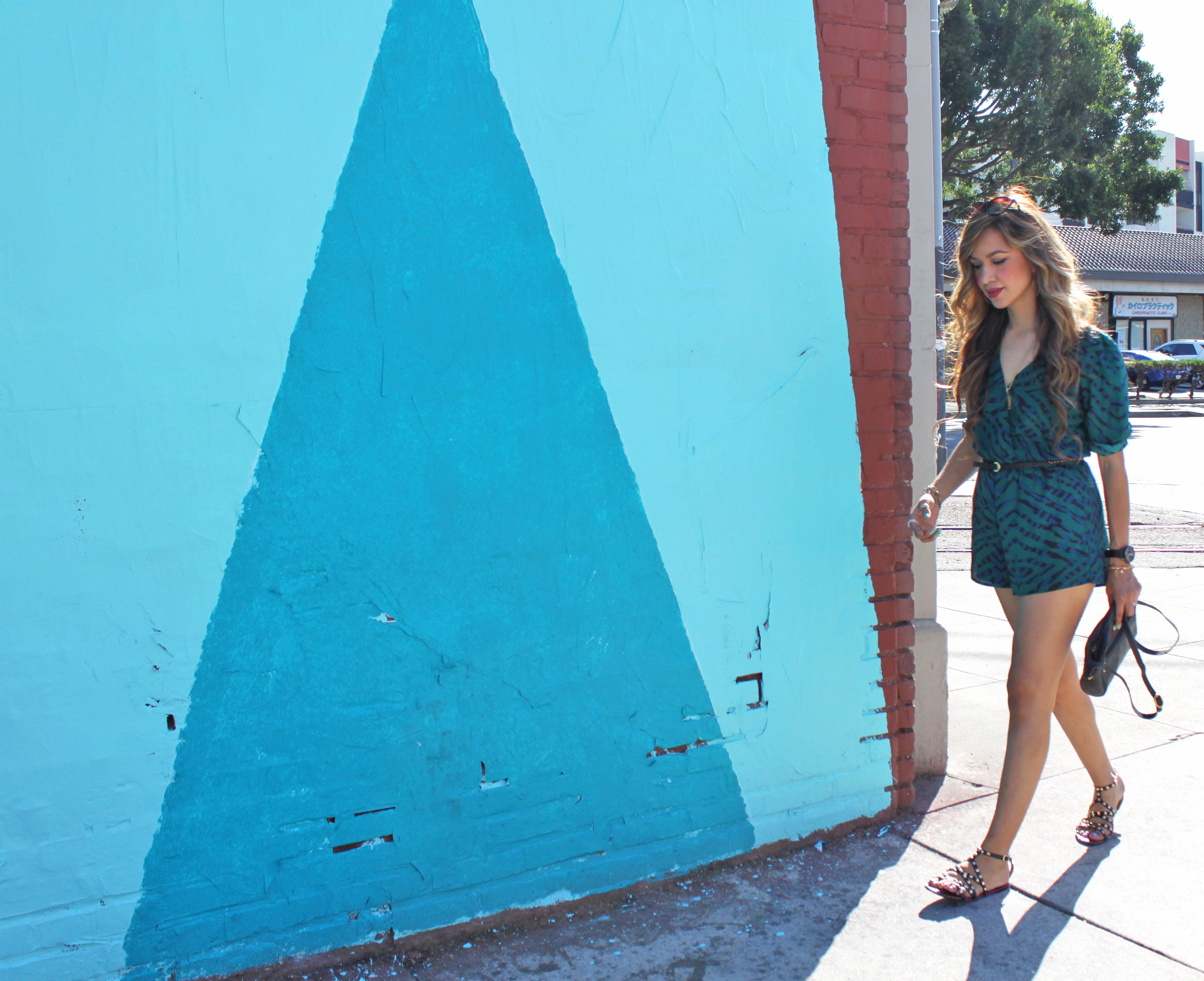 On this DTLA Date, we ate alfresco at Umami Burger, across from the Eastern building in Downtown. If you haven't been…make it a date & go for the Truffle Burger, trust me! ?
Well, this lunch date was only one of our little adventures. We actually visited places in L.A. we both had never been to, like The Last Bookstore, Observation Deck in L.A.City Hall, and Cathedral of Our Lady of the Angels. . .people looked at us funny because of our lovey-dovey ways and taking pictures all over town. We had so much fun and we felt more united than ever, funny looks and all.
Make sure you always take the time to let your loved one know how much you're in love with them and grateful for them. Tell them how much you appreciate them and how much you respect them. Don't assume they already know this…tell them, it's nice to hear. They will love you for it. ?
Ps.-you can bring kids to all 3 places I linked above. Yay! ?
Cheers!!