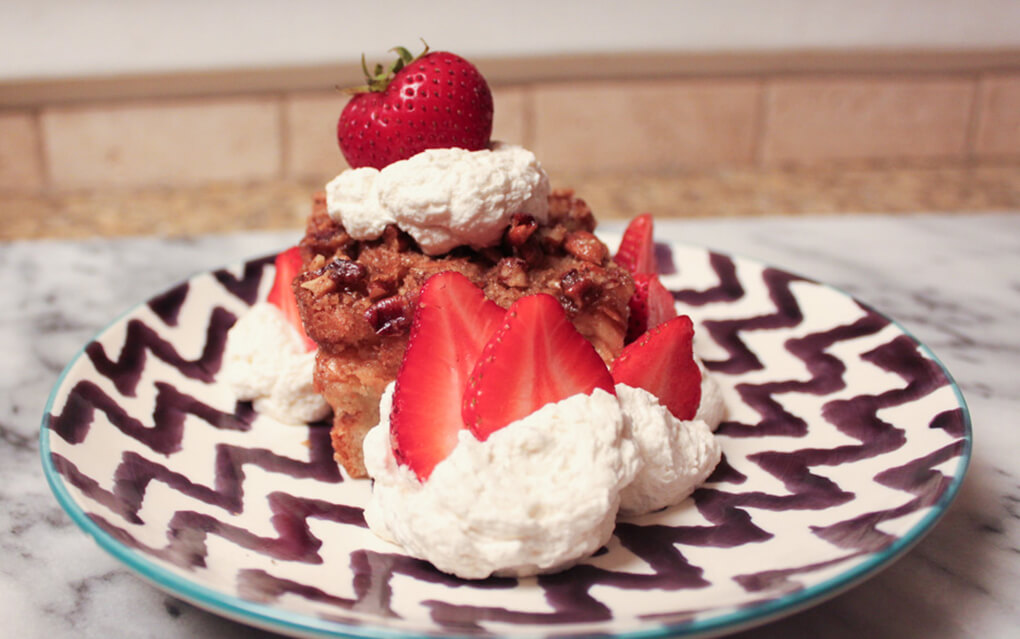 Comfort food, especially easy to make desserts, are my absolute favorite. The kids love to help out in the kitchen and be my little sous chefs. They take turns gathering ingredients, measuring them and cracking the eggs for me. All the while my little Selina just hangs out and over sees all the activity in our busy kitchen. This is an easy dessert to make with the kids, so follow the easy steps below and let me know how it turns out for your fambam!
I always like to gather & measure all the ingredients before I put everything together. It goes much faster that way for me, plus the kids have fun being helpful 😉 During this time, preheat the oven to 350 degrees F.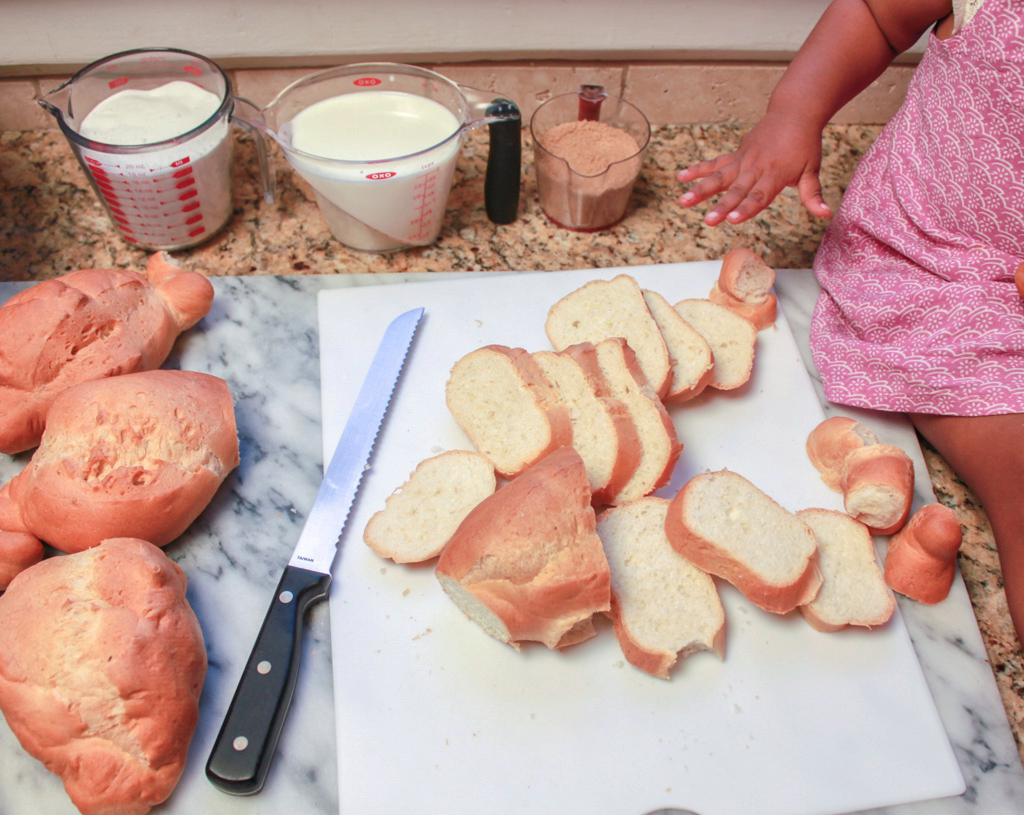 Cut bread into thick slices or cubed, depending on your preference. I decided to slice mine and tried to be as even as possible. The more uniform you cut and arrange the bread, the nicer it looks at the end.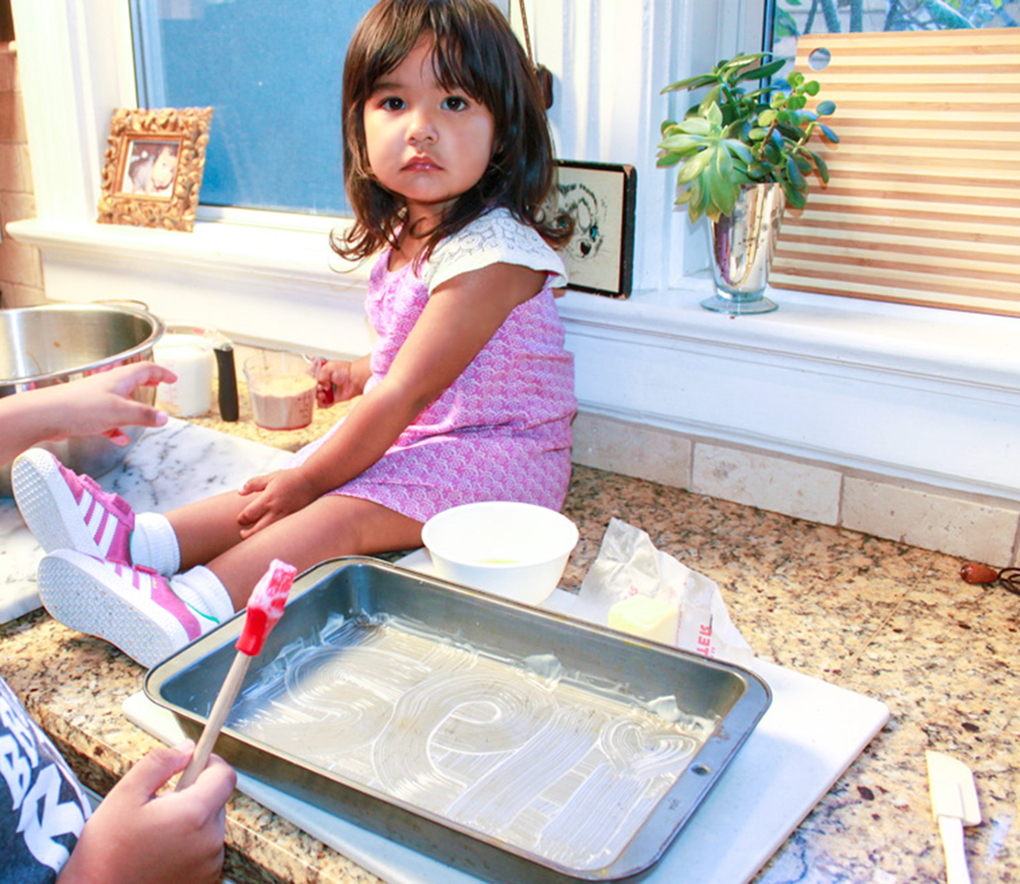 Grease a 13 X 9 X 2 -inch pan with soften butter. Diego & Seli are my little helpers for this dessert…nothing wrong with having a little fun with some soften butter & name writing!

1) Place bread in greased pan. 2) As tight & uniformed as you can. Set a side.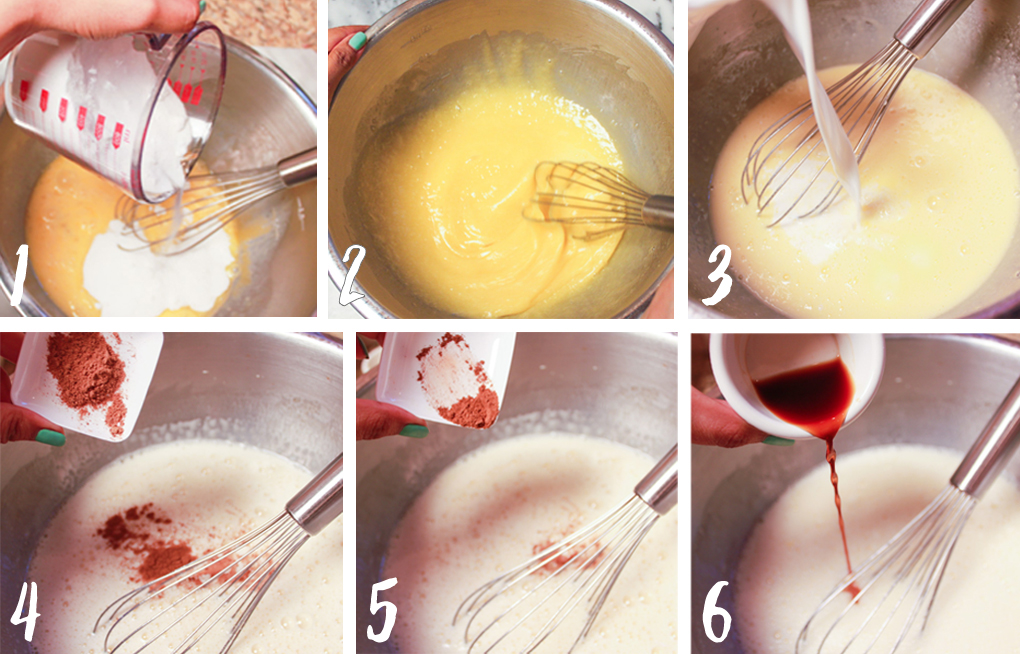 Mix together the following ingredients in a bowl. 1) Granulated sugar & eggs. 2) Mix very well, mixture will turn pale yellow and sugar will dissolve. 3) Add milk, continue to mix. 4) Add cinnamon. 5) Add nutmeg & salt (not pictured, but don't forget it, that pinch of salt will help heighten the flavor). 6) Add vanilla & love. Mix well.
Pour mixture over prepared cubed/sliced bread in greased pan. Let sit for 10 minutes, so bread can absorb as much of the mixture as possible.

Put together the topping while the bread soaks up all that yummy goodness. In another bowl 1) Mix softened butter & brown sugar. 2) Mix very well, until you have this caramel-like consistency. 3) For ease of spreading, pour 2/3 of the mixture in a plastic baggy.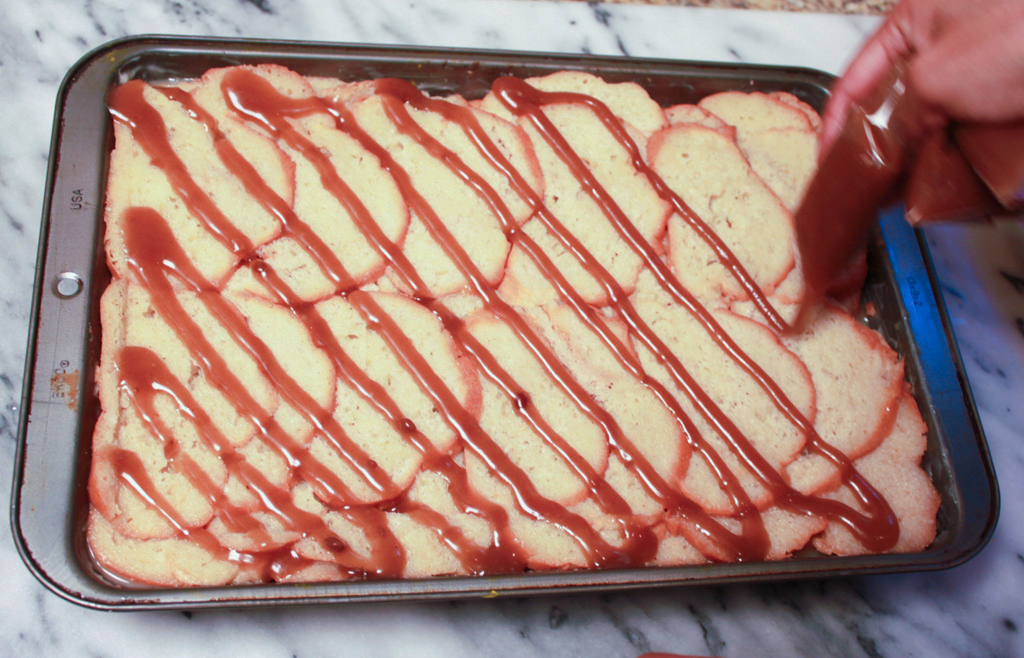 Cut a corner of bag and zig zag mixture over bread.

1) With the left over topping mixture, add the pecans. 2) Mix well. 3) Add to the top of bread pudding.
Ready to go in the oven! 350F for 35 to 45 minutes.
Out of the oven, hot and bubbling! The whole house smells SO good! Don't eat right away, it's best when its warm, not hot.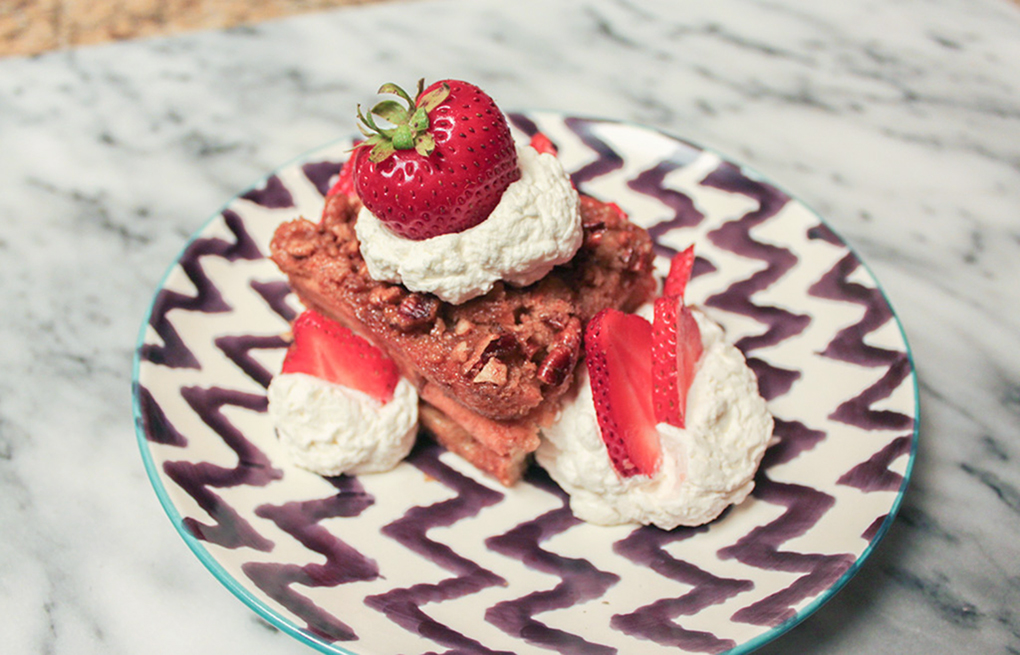 Serve with homemade whipped cream & fresh strawberries! Enjoy!